Can I get free solar panels in the UK?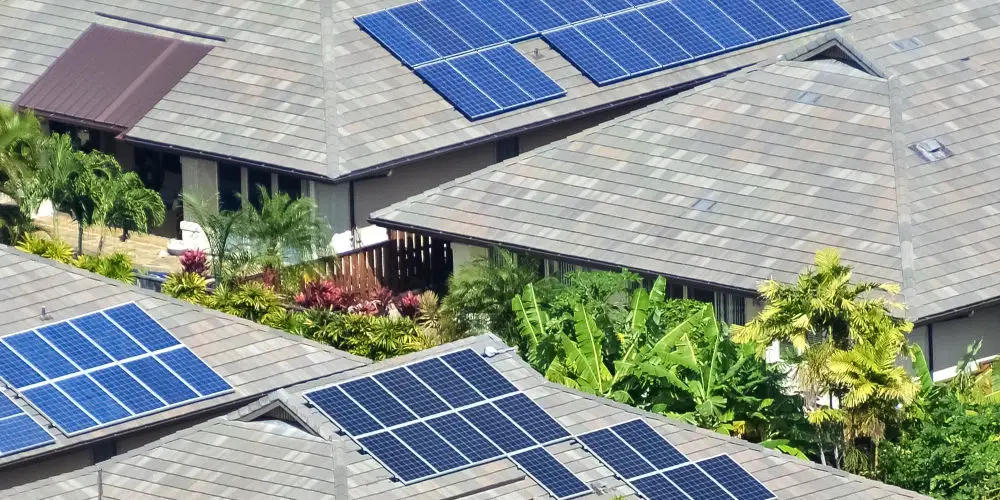 PUBLISHED: 8th September 2022 | LAST UPDATE: 7th August 2023
Rewind the clock 5 or so years, and you might remember plenty of companies offering free solar panels. Sadly, due to government changes, it's no longer viable for these companies to offer solar panels for free in the UK. However, installing solar panels is more affordable than ever.
How it used to work is there were generous government solar Feed in Tariff (FIT) incentives. Companies would offer to rent your roof space for up to 25 years. In return, they'd install solar panels and maintain them for free. They would also collect the FIT payments.
As the FIT payments were high, the maths made sense, making the model viable. However, in March 2019, the government closed the scheme to new participants. FIT has since been replaced by a less generous Smart Export Guarantee (SEG) scheme.
The changes in the government schemes mean it's not profitable for a company to rent your roof over a longer term and collect the payments. But all hope is not lost.
Some companies have changed their approach to the solar buyback scheme, which is an alternative to the 'free solar panel deal'. Essentially, they offer an upfront lump sum to homeowners with solar panels already installed. In exchange, the company collects the remaining FIT rewards the homeowner would have received. 
For the majority of us, free solar panels are a thing of the past. However, there are some options to lower the initial cost.
What was the free solar panels deal?
Back in the day, solar panels were expensive, but a lot of us wanted to do our bit to reduce climate change. A few companies decided to put up the cash and give some homeowners free solar panels, so long as they had a suitable roof.
Homeowners could generate a decent portion of the electricity they needed while saving money on bills every year. Under these schemes, the company you partnered with handled the installation and maintenance. So you didn't need to worry about much.
You'd agree to a 25-year contract with the company to get the free solar panels. After 25 year period expires, you get to keep the panels, but will not receive any FIT payments. That said, you would continue to save on bills as the panels will keep generating electricity.
Is it still worth investing in solar panels?
Nearly 1 million UK homes have solar panels. And that number keeps rising. According to Government figures, prices have dropped by 88% since 2010. So, there's never been a cheaper time to add solar panels.
They currently attract a 0% VAT rate, which helps lower the price further. Plus, you can use the SEG scheme to earn money on any energy you don't use. You really can earn cash while you sleep!
Add Ofgem's new price cap that took effect in April 2022 to the mix, and you'll see the situation is more attractive than ever before.
These changes have lowered the break-even point for an average three-bedroom house has fallen to just 10.4 years. Far better than the original rate of return, which was 30 years. And as solar panels typically last at least 25 years, you'll benefit from 15 years of total profit. 
Also, as we become more aware of our climate impact, having solar panels installed can boost your property's price and make it more attractive when you come to sell. Many buyers are actively looking for homes with good green credentials.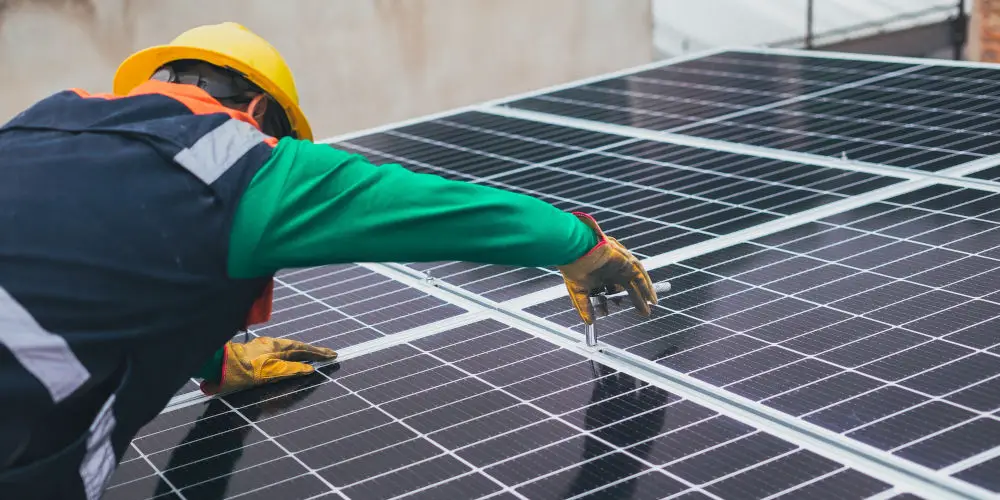 Government grants for solar panels
Currently, only one grant is available to help you purchase solar panels, namely ECO4, which we will cover in a moment. Also, you'll benefit from 0% VAT.
Sadly, the government keeps rolling out short-lived schemes, including the Green Home Great, Feed In Tariff, and Renewable Heat Incentive. All aim to help more invest in solar technology, but few have had any impact. It seems they lack proper direction and joined-up thinking.
If you're considering adding solar panels to your home, it's worth emailing or calling your local council and seeing if they are offering any support. Some will offer very limited grants, but any free cash is better than none. So do your research, it'll likely to be time well spent.
ECO4 scheme
If your home's heating is powered by electricity and uses an air source heat pump or electric boiler, you may be able to get solar panels through the ECO4 scheme.
Access to this government-funded initiative is available until March 2026. You need to fulfil one or more of these criteria:
Your household earns less than £31,000 per year
You've been referred by your energy provider, local authority, or doctor
You receive certain benefits
As your home must be insulated to a certain level before you receive solar panels, you might also be able to get insulation through the scheme.
A good place to start is by reading Warma UK's guide to meet the criteria for insulation grants under the ECO scheme. Learn how to qualify and save on energy-efficient home improvements.
0% VAT for solar panels
Between April 2022 to 2027, on energy-saving materials like solar panels, you'll pay 0% VAT. The new rate applies eco-friendly home improvements such as:
Solar panels
Air source heat pumps
Controls for central heating and hot water systems
Draught stripping
Ground source heat pumps
Insulation
Micro combined heat and power units
Wood-fuelled boilers
Before the change, energy-saving materials were subject to a 20% VAT rate, with a 5% rate for people on certain benefits, or if the cost of the materials was less than 60% of the cost of installation. The average saving on new solar panels from this 0% rate is £240.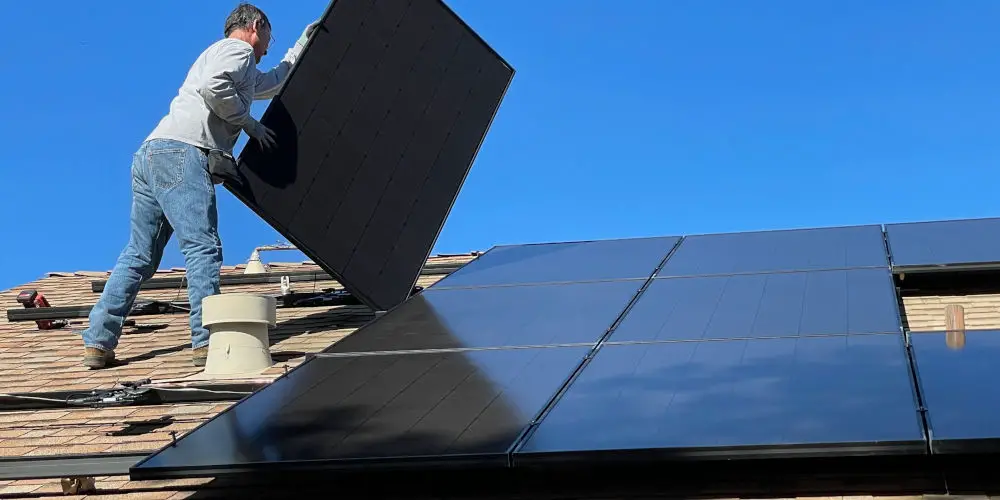 Can you get finance?
While government support might be in short supply, all hope is not lost if you can't afford the total upfront cost of a new solar PV (photovoltaic) system. Some companies offer homeowners low-interest loans and reasonable repayment plans that make switching to solar more viable.
Most banks are willing to fund the cost of solar panel installation as they offer personal loans specifically for home improvements. You could use such a loan for renewable energy developments. So that's another option.
Can I still get free solar panels in 2022?
Sadly, no. It might be hard to believe that only 10 years ago, back at the start of the FIT scheme, companies would buy and install solar panels for you. You'd benefit from a reduction in energy bills and they would collect the FIT payments.
However, since the scheme shut down in 2019, these companies have had to pivot to only installing systems paid for by the homeowner. As panel technology has advanced driving down prices and the SEG scheme is up and running, investing in solar panels makes a lot of sense.
It's worth talking with your local council to see if they offer any grants for solar or to make your home more eco-friendly. By installing solar panels, the average home will save £522 per year and you might see your home's value increase.