Can you use Siri Shortcuts with Fibaro?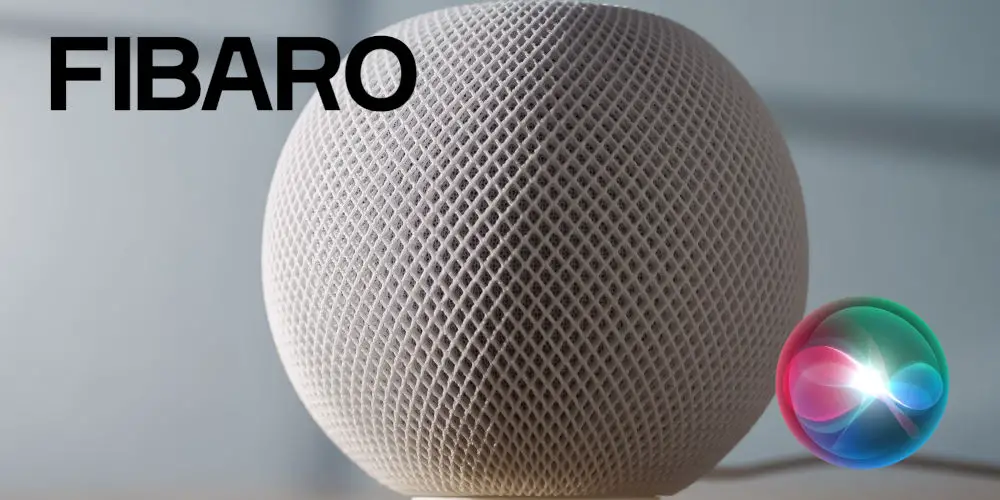 If you're an Apple devotee, you'll want to use your current phone or tablet with your Fibaro system. And while the Yubii app allows you to control your system from your Apple device, you might want to know if you can use Siri Shortcuts with Fibaro?
Sadly, neither the Fibaro Home Center 3 nor Home Center 3 Lite works with Apple HomeKit out of the box. One solution is the Thinka controller, which allows you to use Z-Wave devices with Apple HomeKit. But, you need to buy the controller.
There is a cheaper solution! You can trigger any of the "Scenes" you've created in your HC3 using Siri voice control, from your iPhone, Apple Watch or HomePod. We need to use Apple Shortcuts to make it happen. 
What are the basic requirements?
FIBARO Home Center 3 / 3 Lite / 2 / Lite or Yubii Home
FIBARO Home Center app
FIBARO Devices
iPhone or iPad with iOS 13 or newer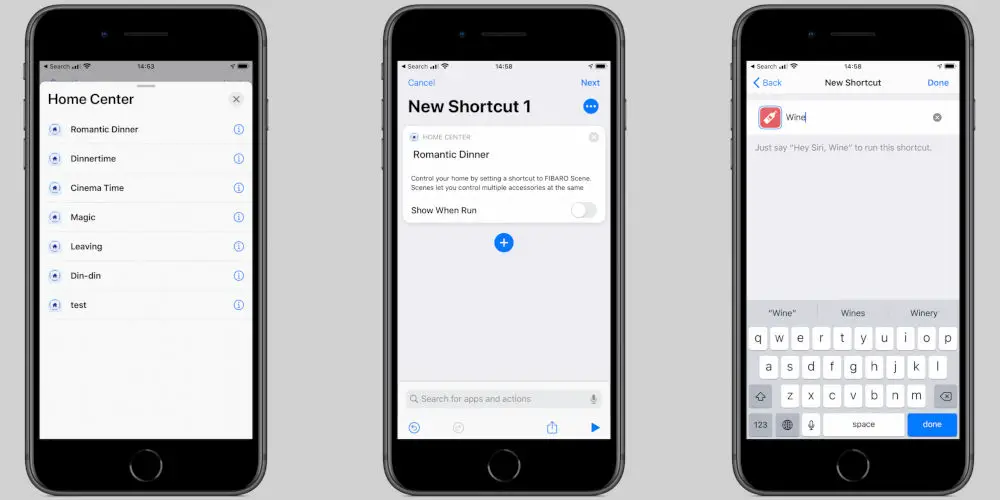 Controlling Fibaro scenes using Apple Shortcuts
If you're unfamiliar with the Apple Shortcuts app, it's time to experiment with it. This ingenious app comes pre-installed on your iOS device, but you may have accidentally uninstalled it to free up space at some point. 
To get it back, simply go to the App Store, search for it (Shortcuts) and re-install. Using the Shortcuts app, we can trigger Fibaro Scenes using Siri voice control. Here are the steps to follow:
Open the Apple Shortcuts app
Select the "Plus Icon" in the top right corner
Select "Add Action"
Type "Fibaro" into the search field
Select your desired "Scene"
If you like, rename your Shortcut (remember this is what you will say to Siri to trigger the scene)
Now, when you say… "Hey Siri, dinner time" (insert your Shortcut name), the Fibaro scene will run.
You'll want to consider what you name your Shortcuts, as this is what you will need to say to Siri to trigger them.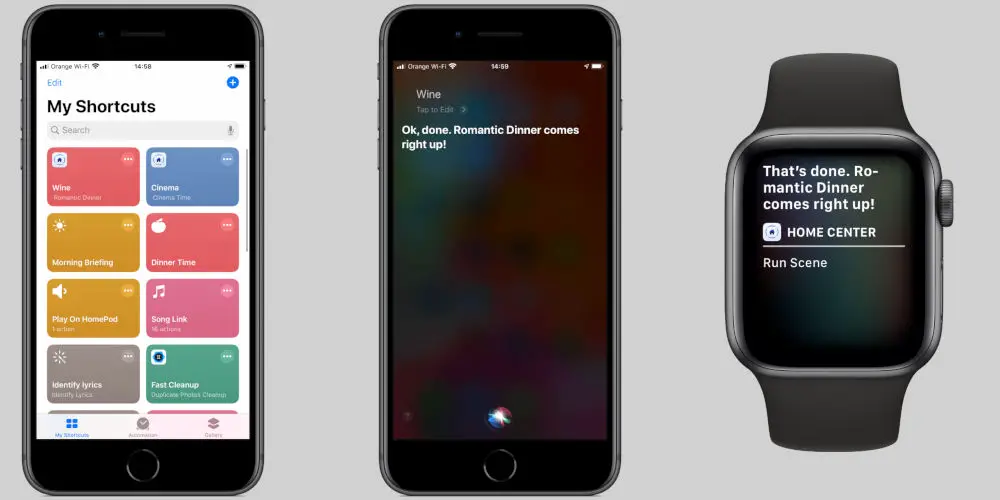 Scenes in the Spotlight
When configured, you can also run the scenes directly from the Spotlight in iOS. Just swipe down on any screen to activate the spotlight. Depending on your habits, the scene may be waiting for you.
Another option is to enter the name of the scene. You'll see some suggestions of the scenes you've created from the, allowing you to quickly activate them without needing to open the Fibaro app.
So, can you use Siri Shortcuts with Fibaro?
Yes, you can use Siri Shortcuts with Fibaro to activate scenes. And you can create as many Shortcuts as you want! Enjoy using your Apple devices to control your Fibaro scenes!