What are the major boiler types for homes?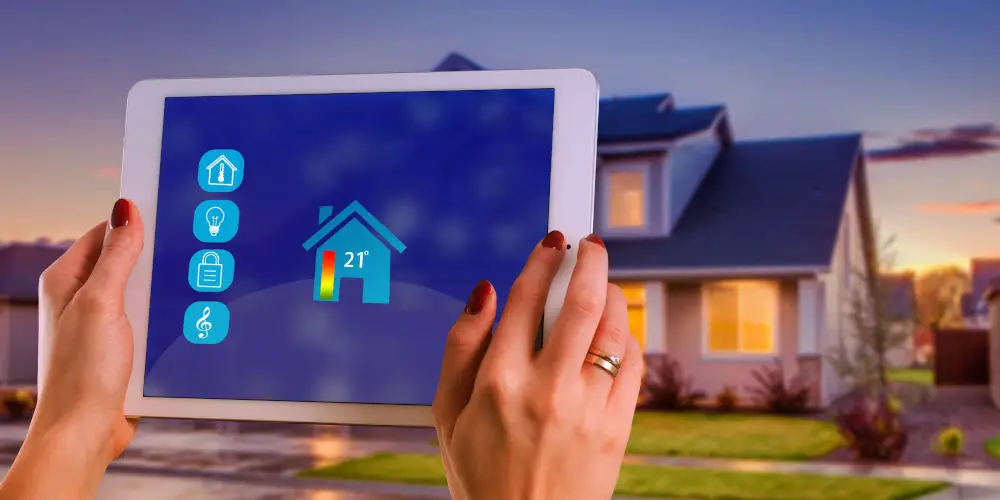 As updating your boiler is something you do very rarely, it can be confusing to make the right decision. There are a few different boiler types to choose from, including combi, system, conventional and more.
By understanding when to change your boiler and the best option for your home, you can make an informed decision when upgrading your central heating system.
Since 2005 under government legislation, any boiler installed in a home must be a high efficiency condensing boiler. Most modern combi boilers, therefore, are condensing types.
Type: Back boilers
As one of the least popular boiler types, back boilers are hard to maintain and no longer manufactured. So, you probably want to upgrade your boiler to a central heating system that incorporates a combi boiler.
If you can't find the boiler in your new home but have a fire in the living room, then you probably have back boiler, which is hidden in the fire. These boilers were popular between the 1960s and 1980s, and so are now consider very old!
As the average boiler has a lifespan of 25 years, if you discover a back boiler in your property, then your heating system needs a serious upgrade. Back boilers are not as efficient as modern units, meaning your household bills are more expensive than they should be.
If you're dealing with this type of boiler, you probably want to contact a local Gas Safe heating engineer soon to advise you on updating your system.
Type: Combi boilers
As one of the most popular boiler types, combis are ideal for heating any property between a studio apartment to a 4-bedroomed detached house, and everything in between. They are cheap to buy and install, plus as a relativity small unit, you can plumb them in almost anywhere.
Combination boilers are extremely efficient at heating your home and hot water as they use a small amount of energy. They work on demand. As you turn up your thermostat or a tap, the boiler jumps into action, heating just enough water to meet your current need.
As combis heat water on demand, they require no storage, making them ideal for small properties where space is tight. Before combi boilers, you'd need a large water cylinder, which often took up the majority of the airing cupboard. Today, most airing cupboards are used for storage.
If your heating system has been upgraded from another boiler type to a combi, then you might see capped pipework in your airing cupboard, which would have fed the now removed water tank. All of this is now gone, replaced by a small, highly efficient unit!
Another benefit is you don't need a cold water tank in the loft to supply the system, meaning there's no risk of pipes freezing during the winter. Plus most new installs come with a 10 year manufacture warranty (most brands are quick to send out engineers who can fix most issues on site).
Type: System boilers
The combi boiler is ideal for most homes. However, it's not the only option available. You could use a system boiler where hot water fills up a tank rather than being heated on demand. You, therefore, need space for a large cylinder.
That said, there are many positives to using a system boiler in your home.
In a larger property, the hot water demand can easily exceed the output capacity of a combi boiler, meaning you need a system that can cope.
For example, imagine washing up while a child showers, another washes their hands, and the heating is on. Sadly, a combi would struggle to keep up, not mention the cold drizzle of the shower!
If a combi will struggle with the demand, then consider using a system boiler with a hot water cylinder. Having a tank full of hot water will allow your system to handle the higher demand for hot water. As the system draws water on as required, there's no need for a cold water tank in the attic.
Installing a complete system can be expensive. However, if your existing cylinder is in good condition, replacing the boiler is similar in price to installing a combi.
Type: Conventional boilers
Usually referred to by a few different names, conventional boilers are sometimes known as heat-only or traditional boilers. Think of this boiler type as version 1 of a system boiler. It's three parts consist of the boiler, cold water tank (usually located in the loft) and hot water tank.
As you can imagine, it takes up a lot of space and can be quite complex to maintain. Not to mention the cost of installing the system. That said, it can supply hot water to multiple taps and showers, while still heating the property.
Even though conventional boilers have been replaced by the much-improved system boiler, they still are manufactured and have their use. That said, it's easy to swap to a conventional boiler for a system boiler as the pipework is already there.
An older central heating system might not cope well if you swapped the boiler for a newer type as they can't handle the additional output and pressure a newer system boiler would deliver.
Before making any changes, it's a good idea to ask a local heating engineer to evaluate your current system and property. They will be able to help you build a system that can adequately supply your hot water demands.
They might conclude that your pipework can handle a system or combi boiler without adding too much additional pressure. So will recommend you that upgrade from your conventional boiler to one of these other boiler types.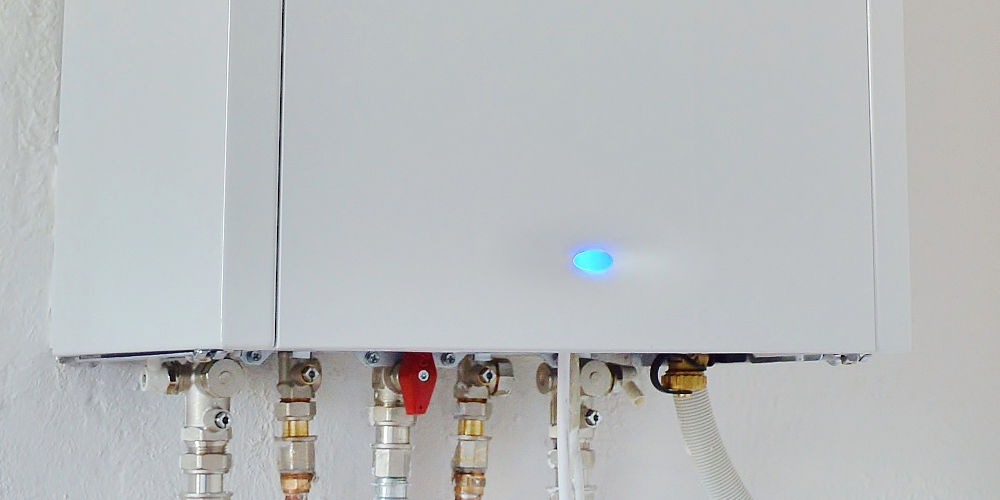 Type: Condensing boilers
Some older properties have what's known as a non-condensing boiler, a generic term that's unrelated to a specific boiler type. As an energy-inefficient boiler, they are rarely used. A condensing boiler recycles excess gases and heat, meaning it offers better overall efficiency.
Other boiler types
The above list covers the majority of current boiler types available. However, there are a few lesser-used boilers that are worth briefly covering.
Electric boilers
An electric boiler uses electricity rather than gas or oil to provide your home with heating and hot water.
Oil fired boilers
Oil-fired boilers work in a very similar way to gas-powered boilers. However, they use oil to heat your water.
LPG gas boilers
LPG boilers need the fuel (LPG) has to be delivered to your home and stored in a tank or arrive as bottles.
Biomass boilers
Biomass boilers are affordable to run and they are help to reduce your carbon footprint. However, they are still very a specialised area with only a handful of installers.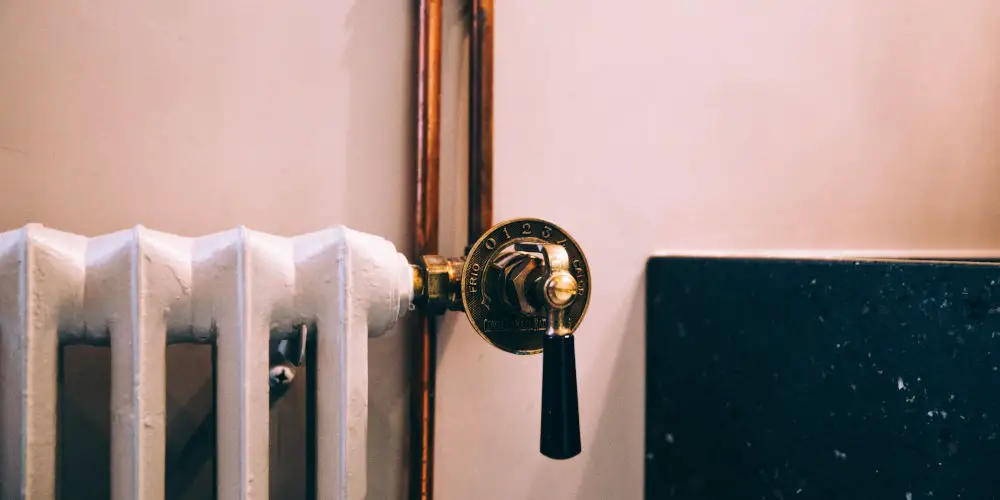 Installation costs for each of the boiler types
The cost to install a new boiler will vary depending on a few factors. These include the complexity of your current system as well as the age of your pipework and how much needs replacing, and the type of boiler you choose.
You should hire a professional to evaluate your current system and build a new one around your requirements and property. The best place to start is with Boiler Guide who will supply three free, no-obligation quotes. All who can help you pick between the different boiler types.
After you've upgraded your boiler, consider how you can improve your home's energy efficiency as this will drive down your bills even further.