The kitchen is the heart of the home for most families. Many will spend a large chunk of their time cooking, eating and laughing together. Yet most don't consider how easy it is to upgrade their kitchen.
Here are 8 DIY kitchen upgrade ideas which are all affordable. You'll need to put in more hard work than cash. Try some of these ideas and upgrade your kitchen!
#1 Prep Sink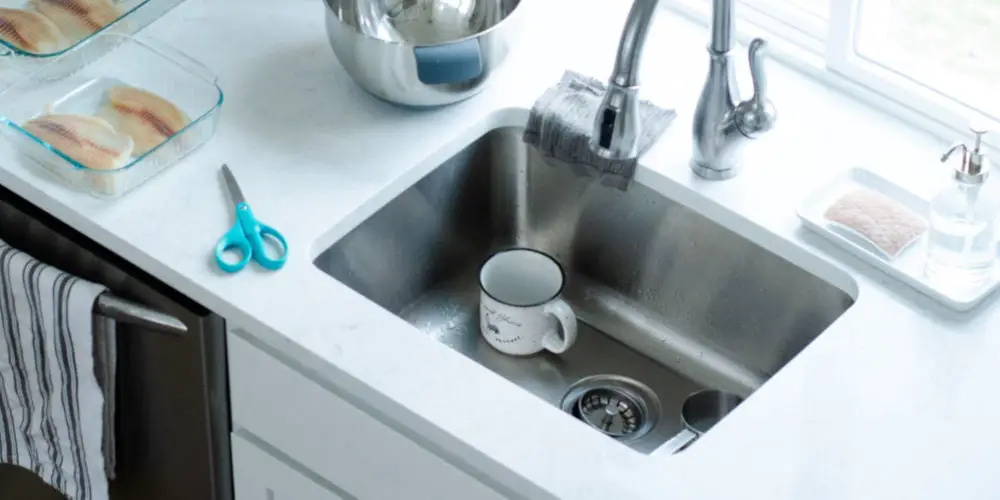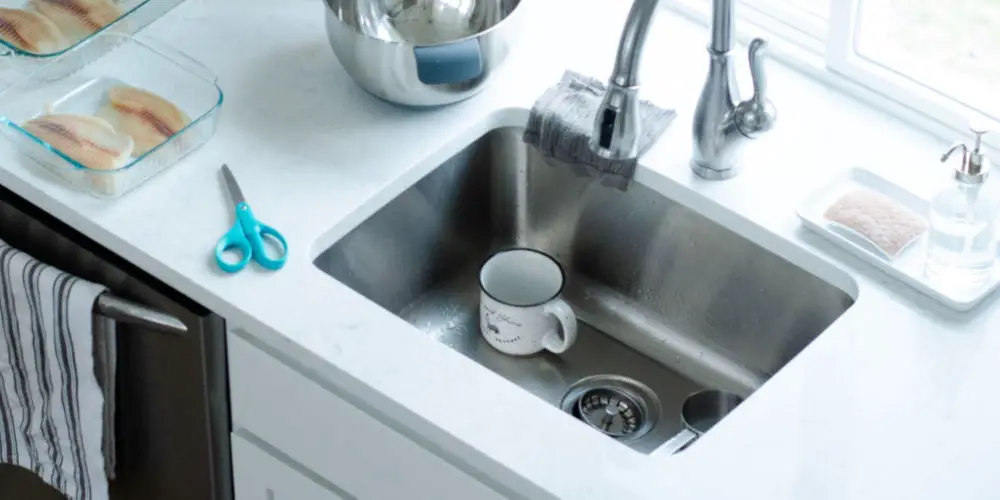 A trend we've all seen over the last decade is the have a prep sink. It's a smaller version of a sink with cutting board in front of it. It will make prep time easy and organized.
#2 Draw Organizer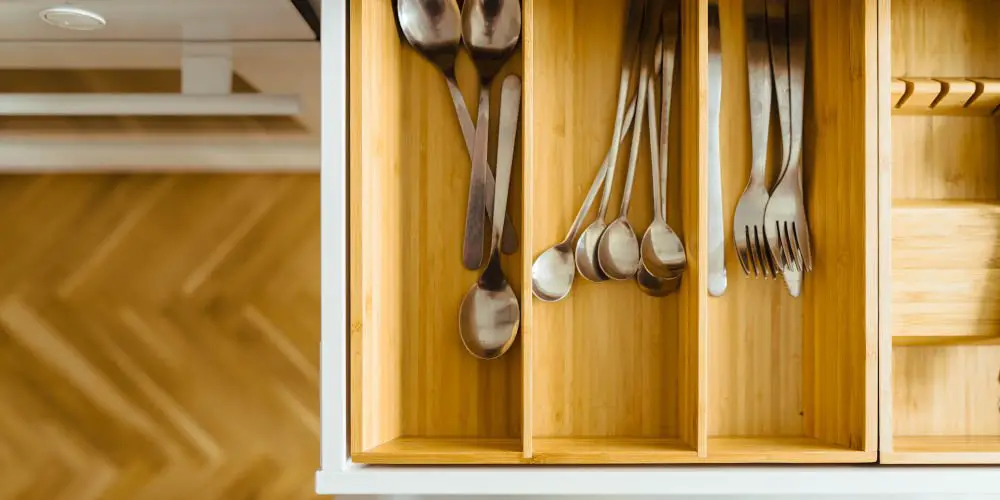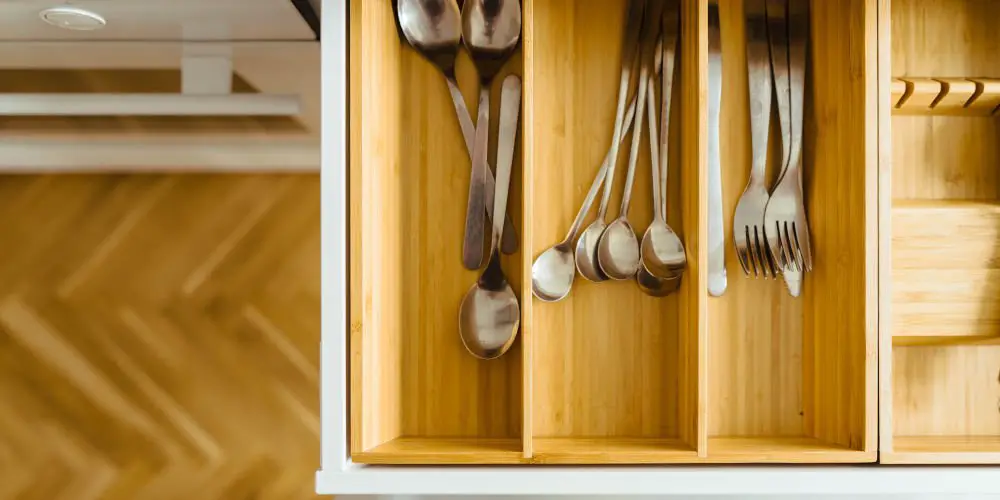 If you're tired of having to scout through draws to find the peeler? Then measure, cut and route out the correct size holes to store all the essential tools you need for cooking. It's an affordable and stylish solution.
#3 New Doors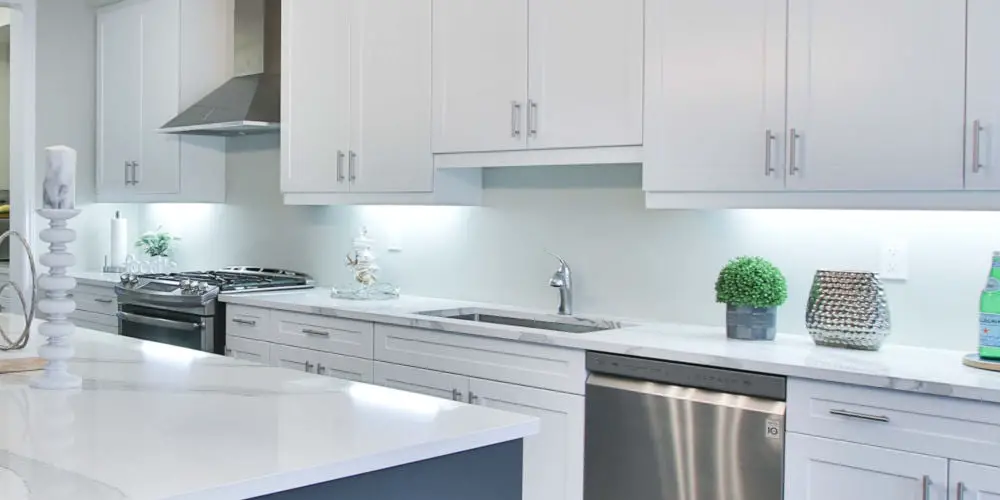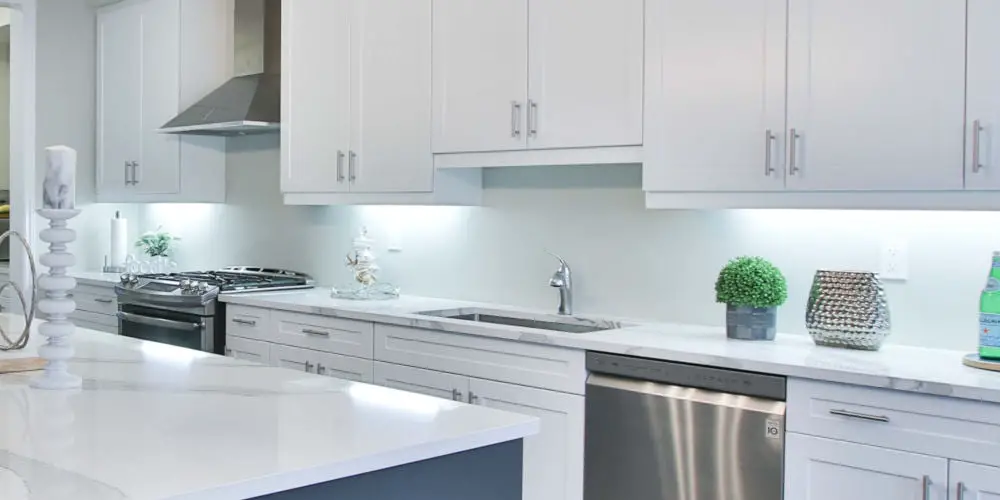 Dated cabinets can really affect the overall feel of a kitchen. A quick way to bring your kitchen up to date is to either re-paint the doors or replace them.
Re-painting requires removing the doors and the hardware then spraying or painting them in a new colour. However, as most kitchens are built similar sizes and buying new doors to fit old the shells is simple and cost-effective.
#4 Lighting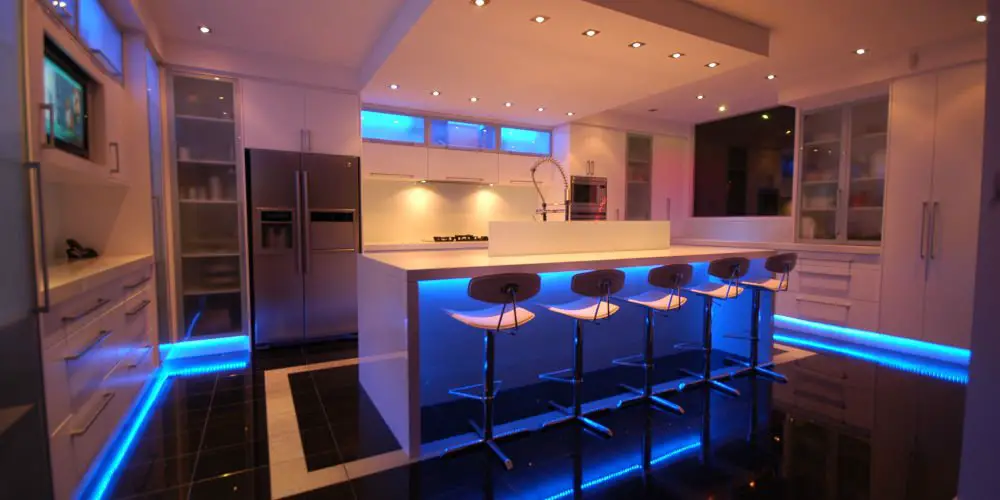 Along with new doors, changing the light fixtures in a kitchen makes a huge impact. Neutral pendants with soft cream linen shades are elegant and contemporary.
Think about adding LED strip under cabinets and spotlights above.
#5 Fresh Coat of Paint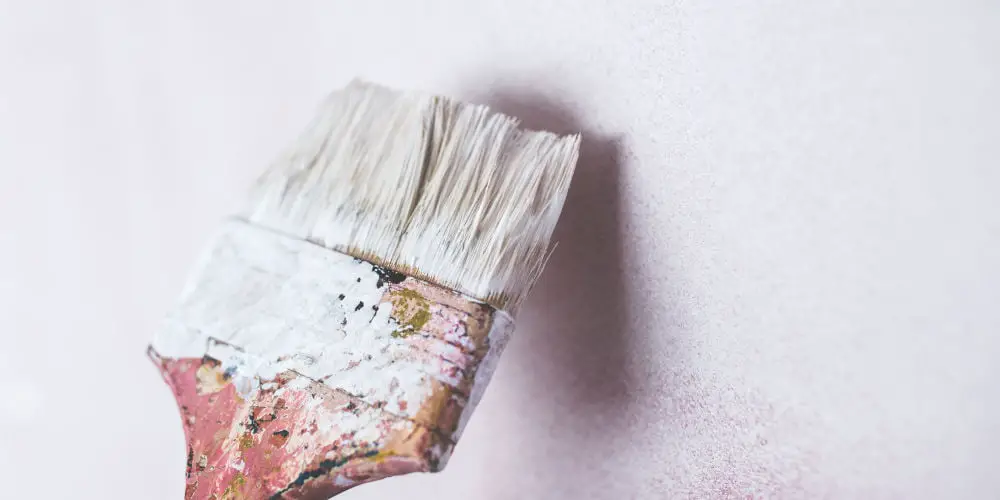 This is probably the easiest and most affordable project you can take on as a home-owner to deliver the biggest bang for the buck.
Quality paint doesn't cost the earth, and all you need is weekend and you can really transform your space.
#6 Pictures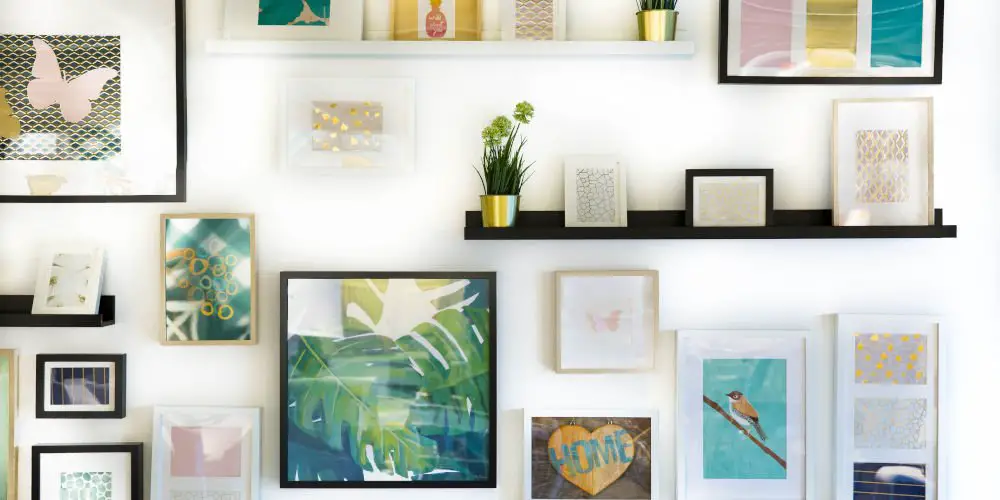 Hanging a shallow ledge shelf and festooning it with framed photos, postcards, and mementoes will make your favourite room in the house even more homey, welcoming, and personal.
#7 Mirrors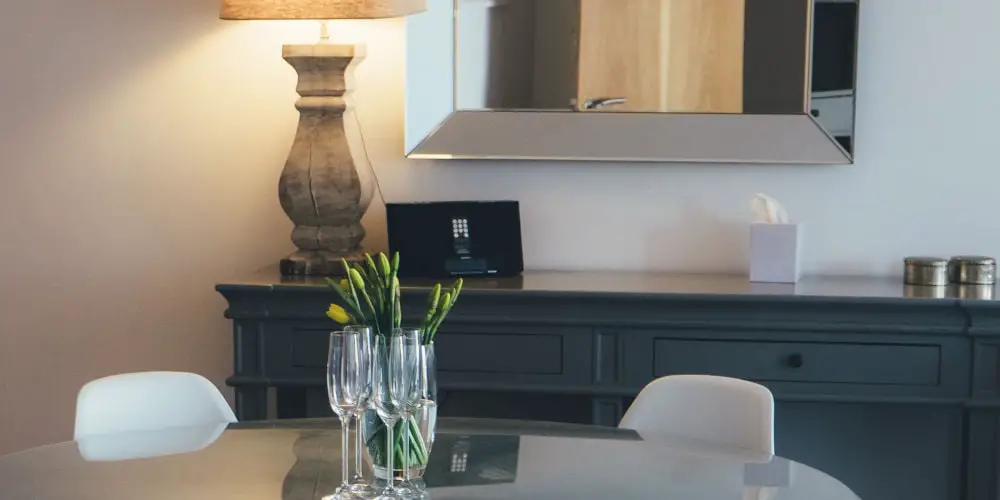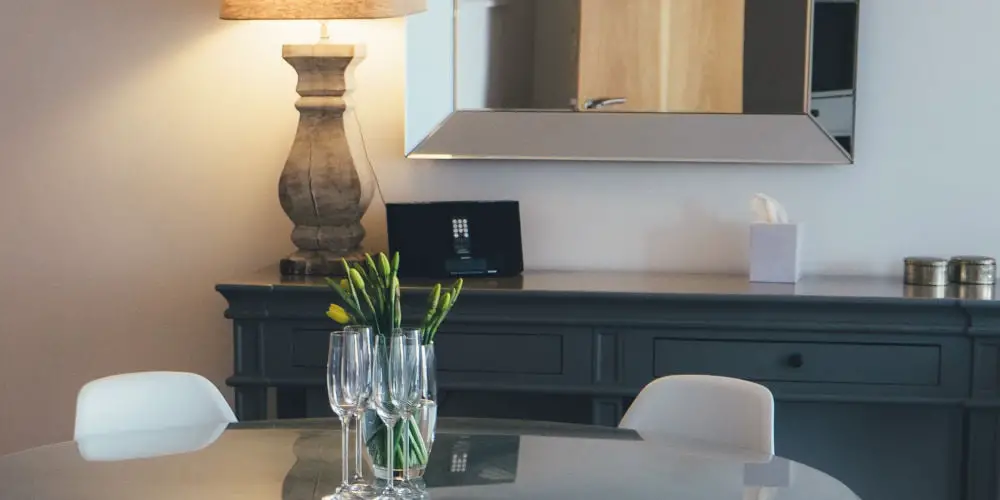 Adding mirrors to any room will make it feel bigger. Even if you have a palatal kitchen, by adding some mirrors, the room will have a high gloss luxury feel. It'll be so luxurious, you'll never want to leave!
#8 Stainless Steel Appliances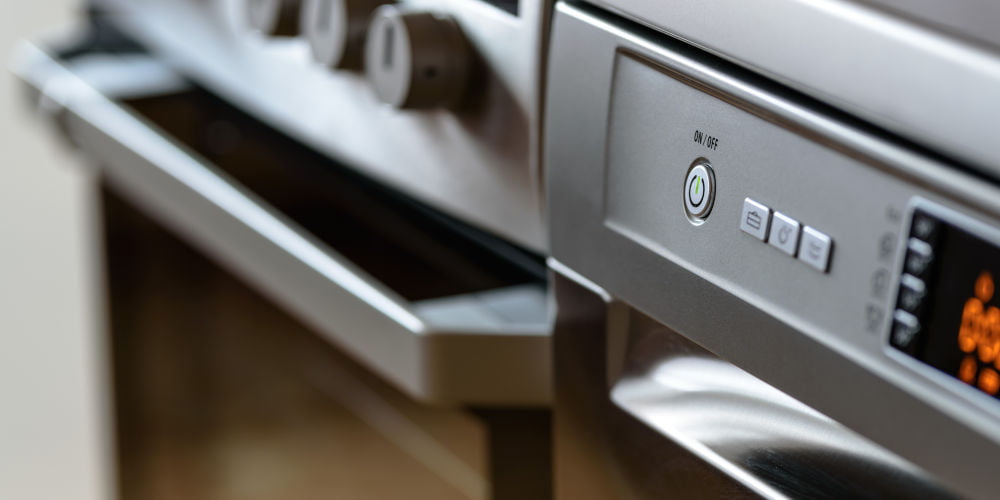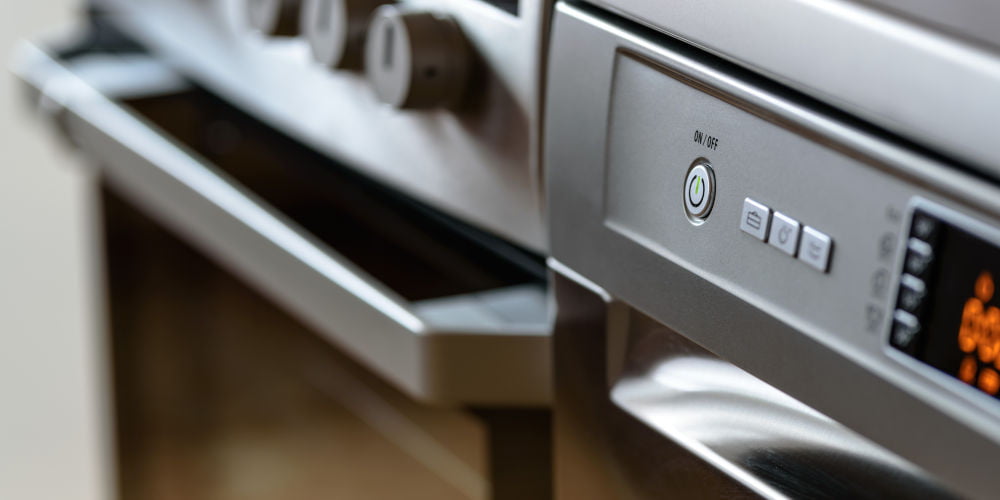 Re-create that classic luxury look with stainless steel appliance, such as this Russell Hobbs Texas 2-Slice Toaster. While this finish might make the units more expensive, the appliances should last longer. Plus, they'll make your kitchen shine!
#9 Bonus: Start this weekend
At the top of our DIY Kitchen Upgrade Ideas list and this is true for any DIY project, is to start as soon as possible. Don't procrastinate, instead get planning.