HDMI cables buying guide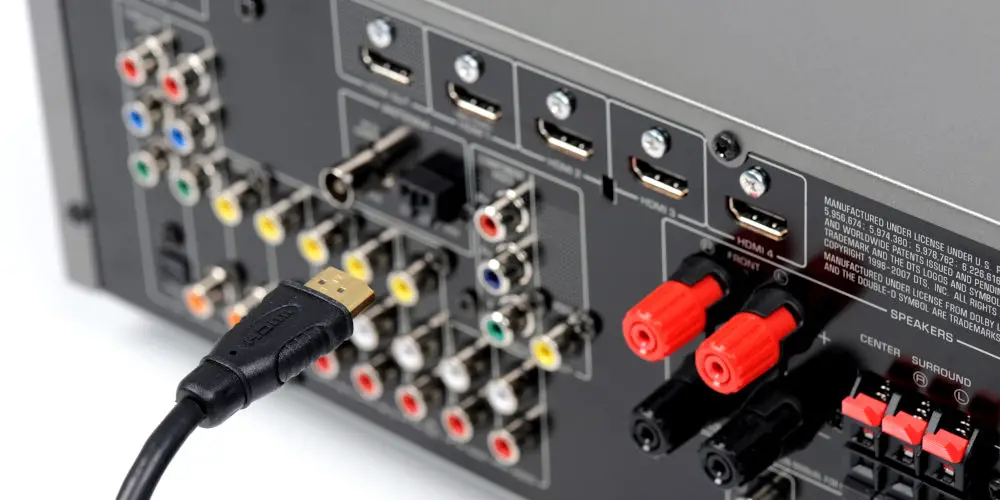 Stuck finding the correct AV cables for your TV or cinema set up? You probably realise you need HDMI cables but are slightly confused by the sheer amount of options available. Don't worry we'll cover all you need to know in this HDMI cables buying guide.
We'll start with the basic features of HDMI cables and why there are a few different versions, including the latest, HDMI 2.1a. Once you're comfortable with these ideas, we'll move on to answer some more practical questions.
So if you wonder if you need special 4k HDMI cables, what length is correct, or if brand matters, we have answers! By the end of this HDMI cables buying guide, you'll know what you need to connect your AV equipment together in minutes!
How did we get to HDMI – A brief history
As a kid, the cable of choice was the SCART lead. They were big and bulk but standardised the way signals were passed by equipment. Before the SCART, different manufacturers offer various sockets and cables depending on the country. Talk about a confusing mess of cables!
While SCART was a step in the right direction, it was designed to transmit analogue standard-definition content. As part of the digital transformation that happened in the early 2000s, HDMI and DisplayPort standards were introduced.
HDMI is now the standard connection for AV equipment as it can handle high-definition content (such as 4k and 8k) and multi-channel audio. Since being introduced, various HDMI versions have been released, including the current 2.1a version.
HDMI versions and compatibility
As you now have a clearer idea of what HDMI is and how it came to be. Let's look at the various versions released over the years. Thankfully, each new HDMI version is backwards-compatible with older versions, so you don't have to worry much about compatibility issues.
So, your older and brand newer HDMI equipped components still work together. However, their capabilities will be limited to the oldest supported HDMI version. If your TV uses HDMI 2.1, but your Blu-ray player doesn't, you'll want to upgrade that component to 2.1.
Here is a brief overview of some more recent HDMI versions, and the important features they support.
HDMI 1.4
Released in 2009, 1.4 introduced ARC capabilities and support for 4K up to 30Hz.
HDMI 2.0
2013 saw the release of 2.0, which introduced the ability to pass 4K resolution video at 60Hz.
HDMI 2.0a
In 2015 2.0a saw a small update that added support for HDR video.
HDMI 2.0b
The 2016 update added support for the HLG (Hybrid Log Gamma) HDR format.
HDMI 2.1
In 2017, the standard was updated with a huge increase in bandwidth capability to support higher video resolutions and refresh rates, including 8K at 60Hz and 4K at 120Hz. It also adds eARC capabilities.
Ultra high-speed HDMI cables let you take advantage of all the features of HDMI 2.1, including 8K video, eARC, and faster refresh rates.
A single cable for high-quality audio and video
HDMI supports high-resolution video and multi-channel audio through a single-cable connection. The newer HDMI versions offer more advanced capabilities than the older versions. However, you can still connect newer TVs to older AV components and vice versa.
The most recent HDMI versions support 4K UHD video resolution and up to 32 channels of audio. HDMI 2.1 is the latest version. It enables streaming of advanced surround sound formats like Dolby Atmos and DTS:X and supports both 4k and 8K video.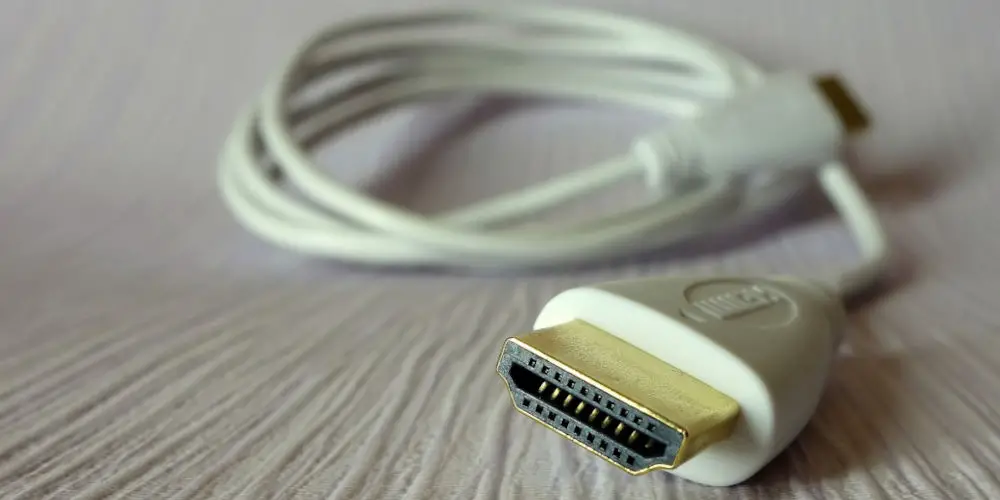 Able to transmit content in HD, 4K, and 8K
Most of us are comfortable with 1080p or HD content. 4k is becoming more widely available and is still the highest resolution for Blu-ray and streaming video content. You'll see the 4k badge on more TVs and AV components than ever before.
As technology doesn't stand still, manufacturers have invented 8k, which offers even more picture detail and colour contrast. However, very little content is available in 8k and it seems it will stay that way for a few years to come as we're yet to fully adopt 4k.
The new PS5 and Xbox Series X game consoles support 8K. And yet we can only find proof of one game being released in native 8K, with no further announcements.
What is HDMI ARC?
Most TVs, receivers, and soundbars manufactured in the past ten years support HDMI ARC (Audio Return Channel). ARC lets you get video and sound through a single HDMI cable. Otherwise, you'll need an optical cable to pass audio from your TV, even if your TV supports ARC.
Learn more with our introduction to: What is HDMI ARC.
eARC takes audio up a gear!
If you think ARC is great, wait until you learn about eARC (enhanced Audio Return Channel)! It's a newer, more advanced version of ARC that provides much greater audio bandwidth and can handle multi-channel Dolby Atmos and DTS:X audio signals via streaming.
eARC is compatible with TVs and components that support the latest HDMI 2.1 spec. So look for devices released from 2019 on. It can sometimes be added via a firmware update to components that didn't come with support for HDMI 2.1. 
However, both your TV and your soundbar or receiver must be compatible with eARC for it to work.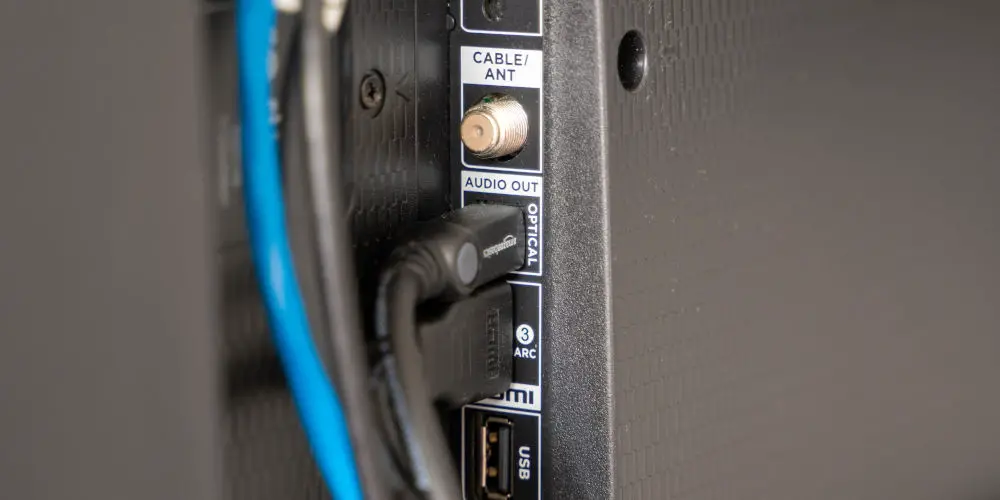 How to choose the ideal HDMI cables
Sadly, most manufacturers don't include an HDMI cable with devices. So, you'll want to buy one when purchasing equipment. Sounds simple right?! Here are some tips for choosing the ideal HDMI cables.
Do I need a special HDMI cable for 4K?
Your current HDMI cables could allow you to view a 4K picture on your TV, depending on their age. That said, good quality 4k HDMI cables should cost a few quid, so it's worth treating yourself.
If you plan to watch 4K UHD video, you'll need a faster HDMI cable than HD or Standard-definition signals. Also, if you want to enjoy HDR (High Dynamic Range) technology, you'll need High-speed HDMI cables. 
Higher-speed HDMI cables allow quicker refresh rates at different video resolutions. And while 60Hz is an adequate refresh rate for 4K TV viewing, gamers may prefer even faster refresh rates for a smoother on-screen experience.
The easiest way to figure out if an HDMI cable is 4K compatible is to check its speed rating or its maximum bandwidth. If your HDMI cable is labelled "high-speed," it should be able to pass a 4K signal at lengths of up to three meters.
If you're focused on future-proofing and using an 8K TV for gaming, you'll want to use ultra-high-speed HDMI cables. They will give you the quickest refresh rates, even if 4K is the maximum resolution your TV will allow.
Ultra high-speed HDMI cables will also let you take advantage of new HDMI 2.1 features like Variable Refresh Rate (VRR) and Auto Low Latency Mode (ALLM) for a lag-free gaming experience.
How long should my HDMI cable be?
Ideally, you want to use the shortest HDMI cable possible. Try to avoid having audio and video travelling a long distance. You should be able to connect most equipment with cables measuring 2 metres.
If you need a cable longer than 5 meters, avoid any bends and use only the best quality cables. Otherwise, you might end up with issues.
Another option for long distances is active HDMI cables. These specialized cables include a processing chip to ensure that your signals travel from your video components to your screen with no loss or interruption.
For very long distances, High-tech fibre optic HDMI cables deliver outstanding picture and sound quality without signal loss. They're immune to interference from appliances, wireless devices, and computers. Fibre optic cables are very delicate, so require professional installation.
Your best option is Active hybrid HDMI cables. They offer most of the benefits of fibre optic cables in a more rugged and stable package that's much more DIY-friendly.
Does cable brand matter?
On the whole, quality cable brands only vary slightly, particularly if they are short. The majority of us won't notice the subtle difference in audio or video quality between the leading cable brands.
It's best when buying HDMI cables to compare a few options on their specifications and not solely on price. Reputable manufacturers produce excellent value for money cables that are built for longevity.
If you have the budget to invest in the best quality equipment, it's a good idea to match them with equally high spec HDMI cables. Don't scrimp on cables because you feel you might be able to!
With longer cable runs or if you want to run cables through a wall or ceiling, it is best to use a more expensive option so you won't have to worry about replacing it anytime soon.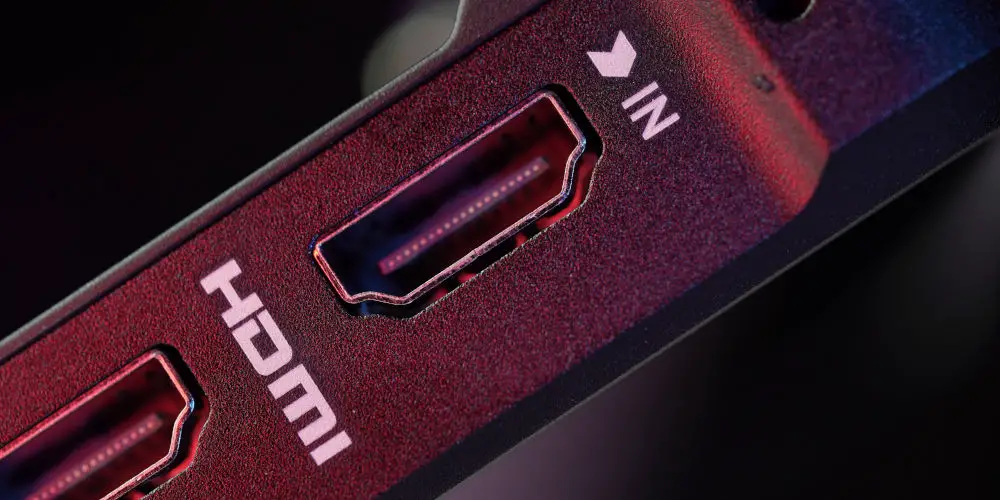 Wrapping up our HDMI cables buying guide
Hopefully, this HDMI cables buying guide has given you lots of tips you can use when buying your next HDMI cables. It's always worth investing in the best cables you can. Do spend time researching what's available and compare different specifications.
If you can, buy 4K HDMI cables and keep them short in length. Should you need longer cable runs, look into active hybrid HDMI cables. They will ensure a strong signal no matter the distance. 
Over time, upgrade your equipment to HDMI 2.1 to ensure you're viewing and listening to the best quality video and audio. The investment will be worth it! And if you enjoyed reading this, you might like to learn about the difference between HDMI ARC vs Optical.