What is HDMI ARC?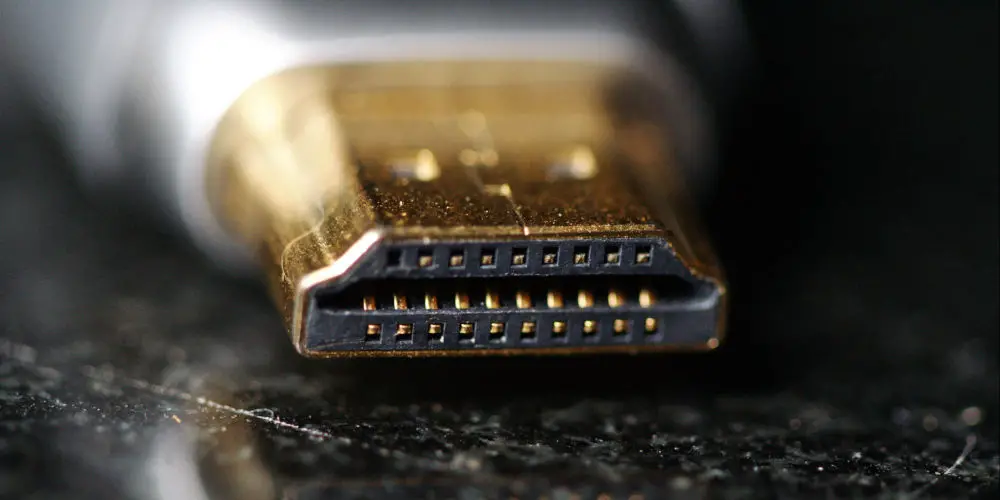 Modern TVs have more inputs and outputs on the rear than our childhood unit. Back then, you'd be lucky to see a SCART socket! Today, there's plenty of options including composite inputs, HDMI, HDMI ARC and USB. You might wonder what is HDMI ARC and how can I use it?
If you're trying to connect a soundbar to your TV, you might see one of your TV's HDMI inputs is labelled ARC or eARC. These seemingly obscure letters indicate access to an extra feature. One that can save money, reduce cables to a minimum and enable you to simplify your set-up.
What is HDMI?
Released in 2002, HDMI or High-Definition Multimedia Interface is a proprietary audio/video interface for transmitting uncompressed video data and compressed/uncompressed digital audio data. HDMI replaces the analogue SCART technology with an updated and digital solution.
It's estimated that almost 10 billion devices enabled with HDMI technology have been manufactured and sold since 2002. In 2017, the latest HDMI 2.1 Specification was released and is used by billions of devices.
What is HDMI ARC?
These three little letters, ARC, are where the magic happens but are often overlooked. ARC stands for Audio Return Channel and has been widely used since the HDMI 1.4 standard was introduced in 2009. You find HDMI ARC ports on TVs, soundbars, and AV receivers.
The ARC protocol allows two-way communication between devices using over a single HDMI cable. In simple terms, HDMI ARC acts both as an input for audio and video, as well as an audio output.
Many devices will clearly state if they use the ARC protocol as ports will be marked as HDMI ARC. That said, any device that works with the HDMI 1.4 standard should support ARC. However, it's worth checking your device's manual or specifications to ensure it does.
What are the benefits of HDMI ARC?
As HDMI ARC allows a two-way flow of audio, you no longer need to use multiple cables. A single HDMI cable can connect your audio system to your TV.
Using your TV's ARC-enabled port, connect an HDMI cable to your soundbar. Any device that connects to the TV will now play audio using the soundbar including Blu-ray players and game consoles. You don't need a separate AV receiver.
You could, instead, use the soundbar as the hub rather than the TV. Devices chain together with the final connection being the soundbar's HDMI IN port. Your TV then connects to the soundbar's HDMI OUT port.
If your TV is wall-mounted, you'll know difficult connecting new devices can be. HDMI ports can be hard to access without removing your TV from the wall. By using the soundbar as the hub, you reduce the number of cables you need to connect directly to the TV.
Another benefit of connecting your TV to a soundbar or speaker system is being able to use the ARC function to deliver TV audio direct to your speakers. This is welcome news, especially as TV speakers are generally poor sounding.
Can my TV's HDMI ARC output be used as a normal HDMI?
Yes. HDMI cables are an all-in-one solution. If you plug a regular HDMI cable into the ARC port, it will act as a regular HDMI.
HDMI ARC vs Optical?
As HDMI cables offer higher bandwidth than optical cables, using HDMI ARC for audio is superior. Not to mention that optical cables and technology are quite limited and only support audio. Discover the differences between HDMI ARC vs Optical.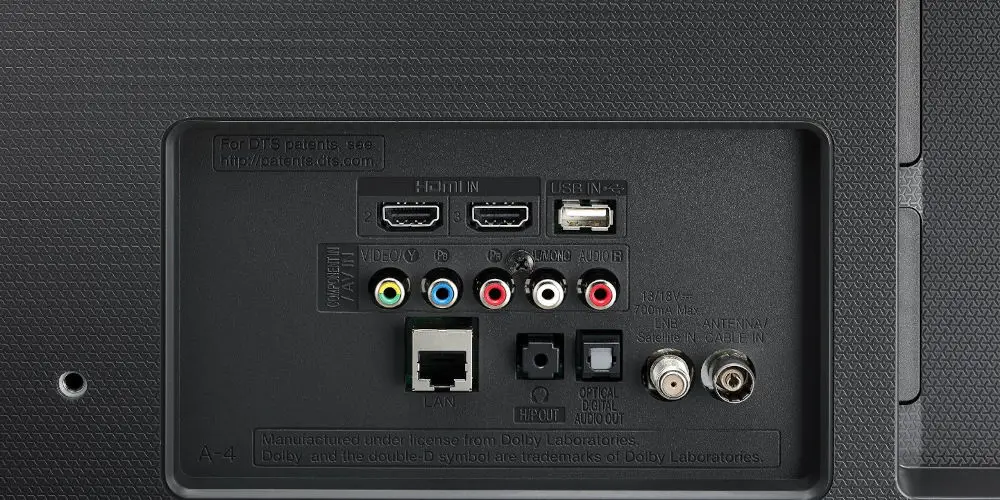 Using HDMI-CEC with ARC
HDMI ARC alone is exciting but that's not all! Introducing the Consumer Electronics Control or HDMI-CEC as it's better known. HDMI-CMC allows you to control external devices, such as Blu-ray players or set-top boxes using your TV remote.
By combining the ARC connection for audio and the HDMI-CEC functionality (typically enabled on your TV by default), you only need a single remote and minimal cables. You'll no longer need to spend time searching for remotes or trying to remember which one does what!
Using HDMI ARC for sound
Depending on your TV, it might take a few extra steps to get your devices correctly configured and set-up to allow ARC to work. If you're struggling, start with our article on HDMI ARC isn't working.
Most TVs offer multiple HDMI ports and so you'll to determine which support ARC. Typically, only one port will and it should be labelled. If you can't identify if an HDMI port is ARC ready, then you'll need to check the TV's manual as this should indicate which HDMI port to use.
Once you're clear which ports are HDMI ARC, you might need to activate the ARC output on the TV. You can change this in the Settings menu, under Audio. That said, the majority of TVs auto-detect devices with ARC capability, so don't require you to do anything.
Thankfully, that's the hard part! Now, using any HDMI cable, connect your devices. Just bear in mind, that your ARC-enabled port needs to be connected to your external audio device.
Are there any disadvantages to HDMI ARC?
As a far from perfect system, it's easy to overlook some of the issues and focus on the simplicity that ARC allows for.
The ARC standard was designed specifically to replace S/PDIF digital audio outputs. It, therefore, supports a range of audio format including Dolby Digital, DTS and PCM audio. It also can handle both the TV's regular stereo audio and 5.1 surround sound without issues.
That said, it suffers from the same limitations as the S/PDIF standard. For example, it can't send HD or high-bit-rate audio used by Dolby Atmos and DTS:X. Compounding the issues, HDMI can happily carry these signal without issues, and so is purely a limitation of the ARC spec.
Some TVs take a backwards approach to ARC, as they transmit a lesser quality audio. You might find your expansive 5.1 surround sound converted to a lifeless stereo sound field. Again, HDMI is designed to carry multiple digital signals and so there's little reason why this happens.
Thankfully, this lower audio quality over ARC isn't that common and can always be fixed by connecting an extra audio cable or two.
Does HDMI 2.1 with eARC improve things?
2018 saw the arrival of HDMI 2.1, which swiftly was incorporated on TV and devices. The HDMI 2.1 standard offers higher bandwidth for higher resolutions and frame rates. Also, it includes a few cool new features such as automatic game modes.
Thankfully, HDMI 2.1 also offers a new and improved version of ARC. Now called Enhanced Audio Return Channel, or eARC, this improved standard offers support for full-resolution audio signals. In short, eARC will support Dolby Atmos and other uncompressed sound formats.
While many TVs don't use HDMI 2.1 on all HDMI ports, the majority of units offer some 2.1 support specific features including eARC, which is the most widely available feature.
A downside of eARC is that you need to upgrade your cable to one that meets the 2.1 specs. That said, if you're not ready to upgrade yet, you can still use your existing ARC-equipped soundbars and whatever cables your currently using.