20 Headboard alternatives to transform your bedroom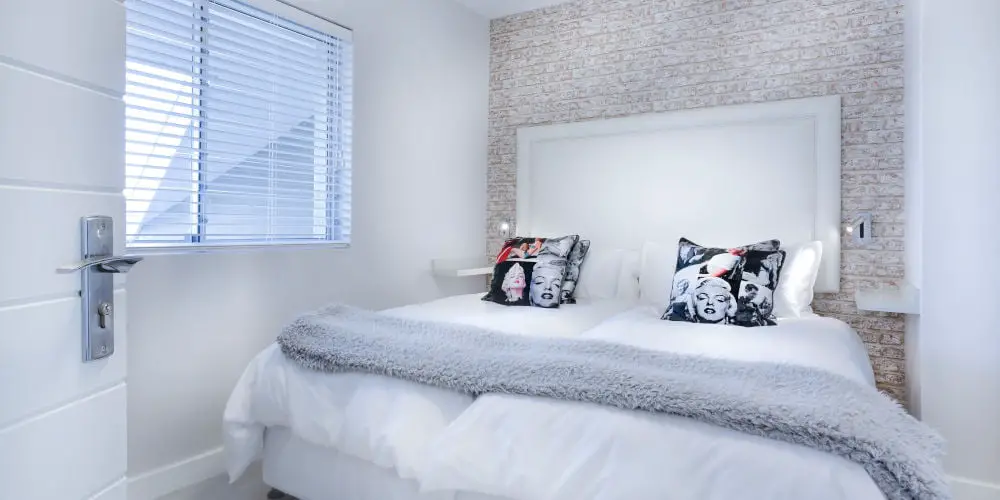 Stamp your personality on your bedroom with one of these headboard alternatives. Many of these ideas are easy DIY projects yet make your bed stand out and make a bolder statement.
Designing a bedroom can be one of the most exciting projects as it can truly reflect you. There's no reason to be tame as only a few will enter the space! So unleash your personality and create a bedroom worthy of resting your weary head yet somewhere calm to relax on the weekends.
While you might not be able to fully customise the bed frame, you can easily create a unique headboard that's personal and unique. Here are several headboard alternatives to spark your creativity.
#1 Large mirror
If you're looking headboard alternatives that's both romantic and feminine, consider using large mirrors. There's no need to hang it, especially as it's probably too heavy. Instead, move your bed slightly from the wall and angle the mirror so that it points into the room! You'll add a ton of natural light this way too!
#2 An open book headboard
Love curling up in bed with a book? Then transform your book collection into one of the chicest headboard alternatives available. You could try using different sized books and opening them at random points to add further depth and texture. You don't need to stick pages together as it'll give you something to read if you can't sleep!
#3 Nautical ideas
Do you dream of the seaside or want to sail into the sunset?! Well, we have several ideas to satisfy your nautical ambitions. Create a nautical themed headboard by hanging a large ship's wheel on the wall behind your bed. You can also hang several rowing oars on the wall above your bed.
If you prefer the oars are mounted to the bed, simply mount them to a plank or MDF board first, then mount the board to the bed or hang the board on the wall. Shopping for oars is fun as there's a range of looks and styles available from rustic to new oars.
#4 Oversized Art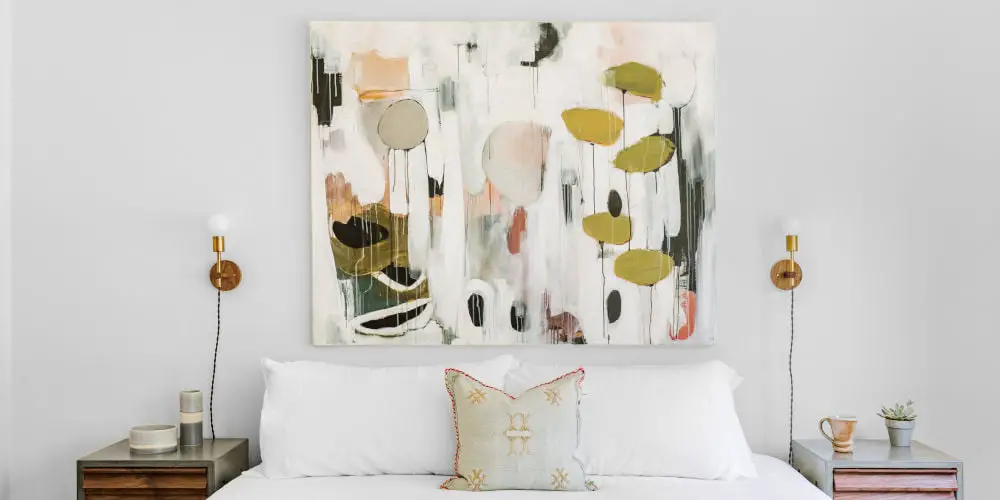 As art fanatics, using oversized pieces in your home is always a good addition. Our top tip when buying art is invest in pieces that you love (without considering if its value will appreciate). Using a large piece of art in place of a headboard looks fantastic! You could try blowing up a family photo or find a vintage map!
#5 Headboard as a room divider
When you have a room in which the bed needs to "float," what do you do? Consider a room-divider headboard. This ingenious solution creates sections within the room. Don't be afraid to use colour or an unusual texture and turn it into a fully-fledged feature wall!
#6 Rug
A simple wooden baton with a rug or piece of fabric draped across it is an excellent way to create texture and a little colour. You only need a few minutes to put together and is highly affordable!
#7 Doors
As a fairly common headboard alternative, using doors is a superb way to add a rustic vibe to your bedroom. We've seen this idea executed with every type of door imageable from high polished antiqued to French-inspired shabby chic.
#8 DIY bed canopy
Historically 4-poster beds had an ornate canopy which ran from the bottom of the headboard and up and over the frame. You don't need to rush out and replace your bed with a 4-poster to have a canopy above.
Instead, using a couple of metres of fabric and some brass batons, you can create a stunning DIY bed canopy that encapsulates the grandeur of a 4-poster bed.
You'll want enough fabric to cover about half of the bed yet an ample length to drape down to the floor. Using brass batons, secure the fabric in place, ideally one baton on the wall and another on the ceiling.
#9 Wall mural
One way to personalise your bedroom is to create a mural behind the bed. This allows you the freedom to design a fully custom piece of art that reflects your personality.
If you are artistic, you may be able to paint the mural yourself. Of course, painting it yourself will take time and effort, but you'll have great satisfaction knowing that you created a unique feature in your bedroom.
Don't worry if you're not artistic as you can usually commission a local artist to create a custom mural based on your ideas. One of our favourite artist, who creates custom murals is Ukrainian born YoYa, who's Instagram is full of her incredible work.
One downside of painting a custom mural onto the wall is you can't take it with you when you move and if you're renting, you might need to permission before you start.
#10 Hanging quilted headboard
Simple yet a brilliant idea! Take a thin MDF board that's a similar length to your bed and upholster it with thick fabric. You can, of course, add some padding if you wish or get creative and try to add a tufting pattern.
#11 Antique fireplace
As far as headboard alternatives go, this is unique! You can easily re-purpose a well-worm fireplace mantel as a headboard. You could use a huge old oak surround, antique cast iron or a brightly painted contemporary design.
Whatever option you choose, complete the look by add night stands and dressers that create a truly personal bedroom. Just don't settle for basic store purchased units.
#12 Shelves
An underestimated headboard alternative is the shelving unit. These can be of almost any material and be made by hand or bought pre-made. Think about staging your shelves with photos, books, objects d'art and other personal mementoes.
#13 Paint to create headboard alternatives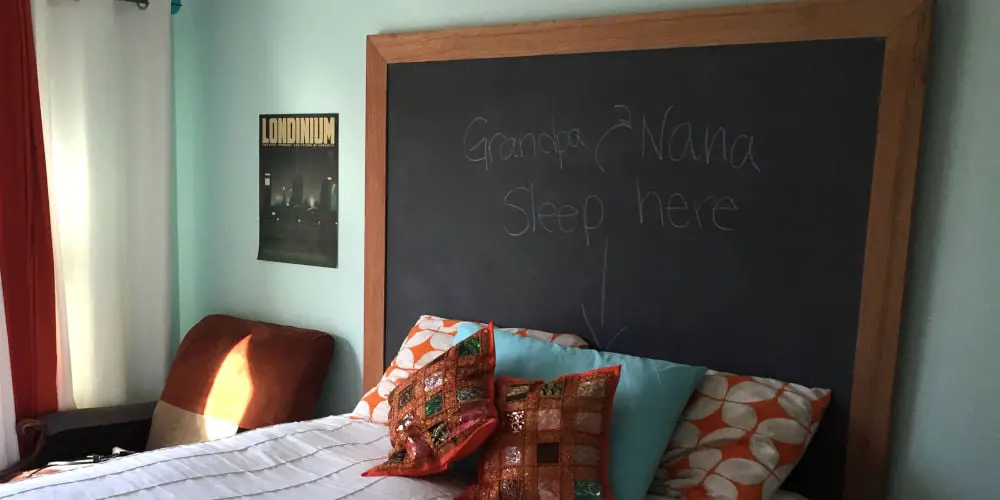 An easy DIY project as you only need to paint half or the bottom third of the wall in a contrasting colour, and voila! You have a faux headboard. Incidentally, this would also create the illusion of taller ceilings by drawing your idea down to the painted stripe.
If half-painted walls aren't your thing, consider painting the entire wall in chalkboard paint. This would allow you to draw your own headboard, write a favourite inspirational quote, or express yourself in a way that readies the mind for bedtime.
#14 Wall-mounted, moulded headboard
The typical headboard protrudes from the wall, providing a place to comfortably rest. However, you could create a unique composition of mouldings and trim, which are glued directly on the wall.
Because classical mouldings, medallions, and appliqués come in a tremendous range of sizes and depths, not to mention styles, the options are endless.
#15 Ledge
If you don't fancy adding multiple shelves behind your bed, then simply add a ledge above it. You can paint this shelf in the colour or stain of your choice, then style it with a few photos, an easy to grow houseplant and maybe even an alarm clock.
You could even add some hooks and attach a tufted pillow below and create something even more fantastic.
#16 Shadow boxes
Chic yet functional, shadow boxes are an ideal addition to any empty wall space above the bed. As you can position multiple around the wall, they offer a softer looking alternative to the often harsh lines of shelves.
Think of each box as its own stage and try to include one or two objects. For example, if you have 3 boxes, one could house a family photo, the next could contain pressed flowers and the final one could have an item from a memorable holiday.
#17 Cushioned headboard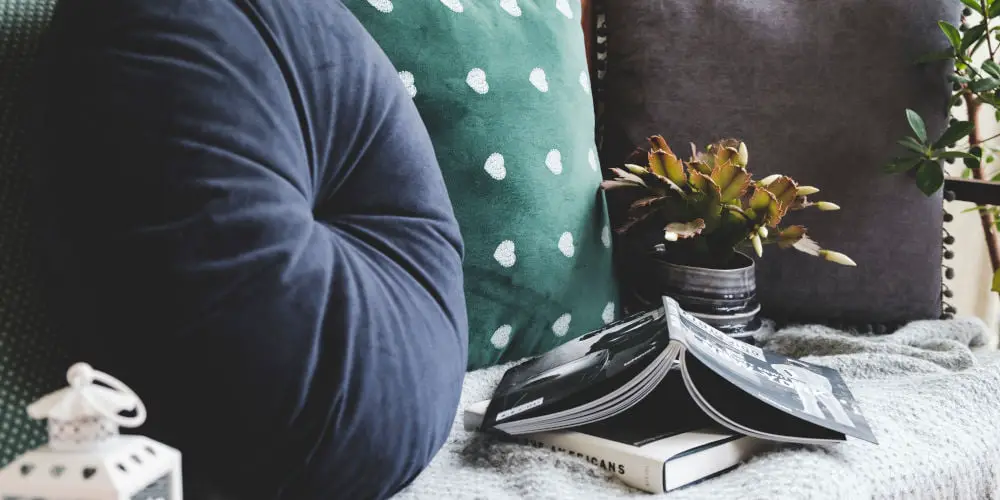 You might expect to see a plush, cushioned headboard. However, hanging two individual pillows above the head of the bed is a unique, playful take on the concept. Suspend the pillows so that they mimic the placement of the pillows actually on the bed. Considering using contrasting colours or textiles to distinguish them and add more whimsy.
#18 Decorative wallpaper and wall decals
A lovely and versatile way to create headboard alternatives is to use sections of decorative wallpaper or pre-made wall decals. As your only adding a wide strip, you can be brave and try a bolder idea.
#19 Textured accent wall
One of the main reasons for using a headboard is to give the bed a greater presence in the room. That said there is more than one way to achieve this.
You can easily make your bed stand out by creating an accent wall where the bed is. Adding texture or colour really helps to distinguish this wall from the rest of the space. It also gives some flexibility for the bed's location if the room or wall isn't completely symmetrical.
#20 Screens
If you're wanting a headboard design with plenty of presence, then consider folding screens. They look impressive when they're spread flat against your wall and wedged behind the divan.
For a French provincial look, use antique room dividers with aged paintwork. You could, however, purchase intricately painted and lacquered designs similar to what's used in traditional Japanese interiors. Or you could settle on a more modern look with padded upholstered screens.
#21 Headboard alternatives bonus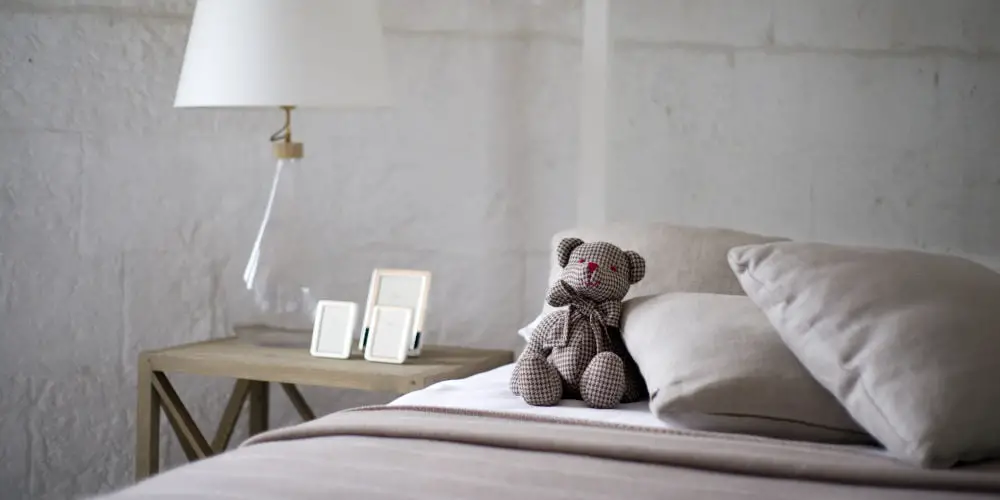 This might sound a little avant-garde but consider having no headboard at all! Instead, invest your money into buying a statement bed base that's elegant yet practical. Not the most shocking of our headboard alternatives!