House cladding ideas: A guide to exterior finishes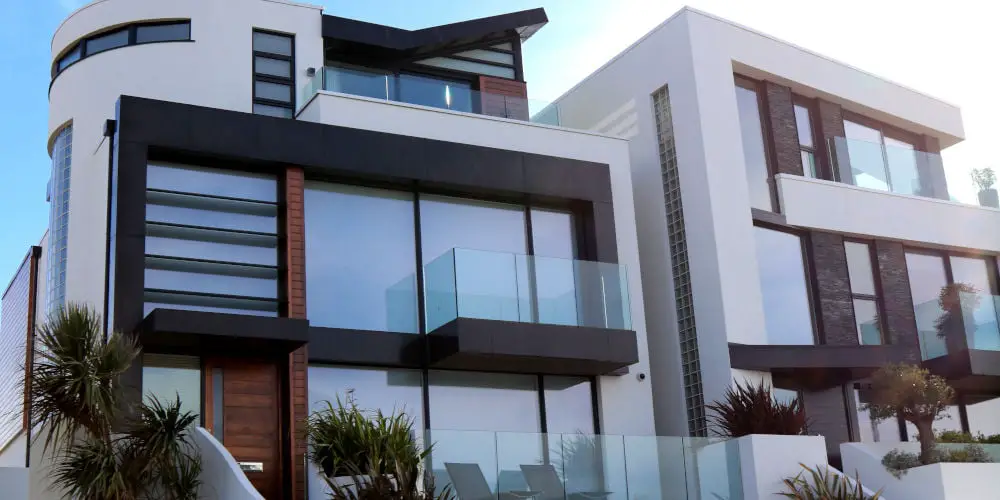 Transforming your home's exterior with a fresh new look is easy than you think as there's a range of house cladding ideas to choose from.
Many choose to paint their exterior as it's the easiest and cheapest transformation. However, with a little time, effort, and money, your property's façade can be completely updated with cladding.
A range of house cladding ideas are available. For example, you could finish your property's exterior with render for a contemporary look or use wood cladding for a more New England feel. You could use brick slips and even a range of sheet metal such as zinc.
Many cladding options are available and most are DIY friendly. It's worth exploring some house cladding ideas as well as pricing, and installation.
What is cladding?
Cladding is a kind of veneer or skin, which is added to the building's exterior for decoration and protection. Cladding is different from render, but we'll cover that subject in a second.
What makes cladding interesting is there's a range of both manmade and natural materials to choose from. Most of which are low maintenance and still look fantastic for many years.
If your home already has cladding that looks tired, you might be limited to replacing it with something similar. Choosing something more interesting or modern may create an eye-sore, especially if homes in your street all have the same cladding.
However, you might be lucky and be able to use any number of the available house cladding ideas to stamp your personality on your home. You could even choose a low maintenance material which doesn't need treating.
What is render?
While some use the terms cladding and render interchangeably, there are different types of finishes. Most cladding materials are dry and fixed to the home using screws. However, render is a wet coat that's applied much like plaster.
In most cases cladding is easier to remove and change without potentially damaging the fabric of the property.
Most render has a smoothish finish. However pebbles, gravel and shells can be added to create a hard-wearing layer. These are called roughcast and pebbldash. Typically you'll see these finishes on coastal homes as they provide extra protection against the elements.
Pebbledash was highly popular in the 70s and 80s as it was cheap and easy to maintain. Today, both look dated and are rarely used on new properties. Even house cladding ideas move with the times!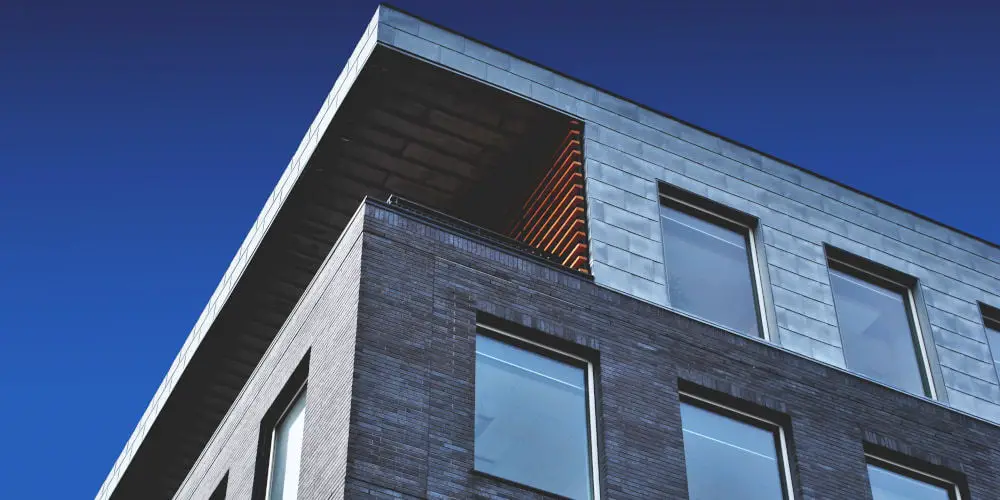 Do you need planning permission?
Usually changes to your home's exterior appearance fall under permitted development rights. However, it's best to check with your local council before first. Your local planning office should be able to give you an answer over the phone or via email.
If you live in a listed building, conservation area or national park, then permitted development right are restricted. So you will need to apply for planning permission.
Which cladding material is best for your home?
While there are many house cladding ideas, you'll likely be working to a budget, trying to emulate the look of other houses in the street or what your local council approves.
In terms of pricing, material costs vary widely and installation can often cost double or triple as many suppliers only work directly with trade. So while you might technically be able to install yourself, certain finishes require hiring a builder or architect.
Materials are available in four basic finishes: untreated, pre-treated, stained or painted. The unfinished options are usually the most affordable, but it's worth comparing suppliers.
It's also critical to consider what ongoing maintenance will be necessary. Some materials cost more upfront but are low maintenance, meaning you might save money over the material's lifespan. So it's worth trying to calculate the costs over 10 years.
Of course, if love DIY and can find a suitable low maintenance material, then you might be able to reduce your outlay and ongoing costs to a minimum.
How much do different exterior finishes cost?
Material costs are typically affordable but range massively. Usually, installation and maintenance costs eat up most of the budget. below is a list of what the most common cladding materials cost.
Masonry paint (three coats) – £15/m2
Tiles (concrete) – £40/m2
Softwood timber cladding (painted or treated) – £50/m2
Metal – £50/m2
PVCu cladding – £50/m2
Brick – £60/m2
Brick slips – £50-60/m2
Rendering – £60/m2
Fibre cement weatherboarding – £65/m2
Artificial stone – £70/m2
Heat-treated timber cladding – £80/m2
Hardwood timber cladding – £90/m2
Tiles (slate) – £100/m2
Natural stone – £100/m2
Timber composite cladding – £105/m2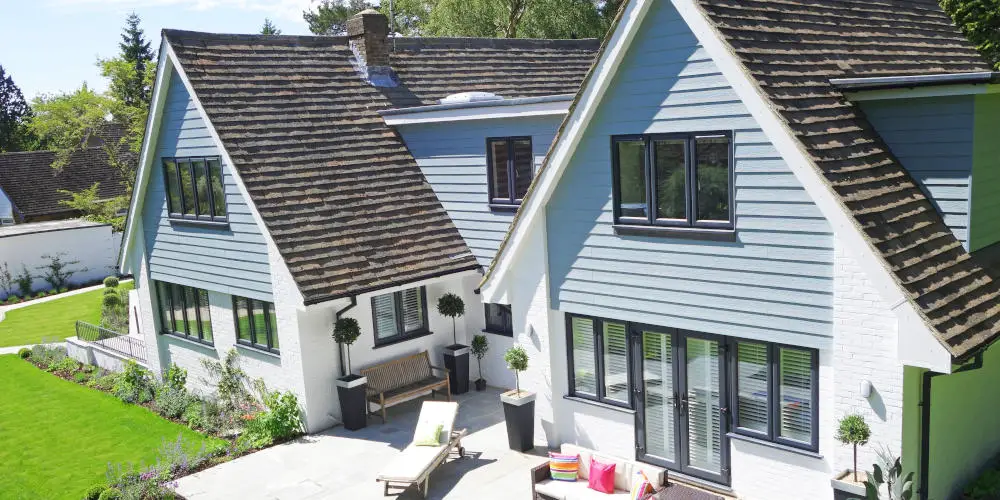 Exploring some house cladding ideas
It's worth taking an in-depth look at some of the most popular house cladding ideas and considering if that the right option for you.
Brick slips
Available in a range of finishes including reclaimed and handmade, brick slips are very popular. Usually, thin, lightweight bricks are fixed to a backing panel with adhesive and then finished with mortar.
This gives a realistic look, that's quicker and cheaper than rebricking.
Wood
Timber cladding remains at the top of the list and a wide range is available (including hardwoods, softwoods, shingles and traditional-style weatherboarding).
As the wood can be treated, the effects of weathering are lessened. The amount of maintenance depends on the type of wood. For example, hardwood requires less care than softwoods.
If you're looking for a timber effect that low maintenance, consider wood-effect cladding. Typically, this consists of pre-painted fibre-cement boards designed to look like wood yet are highly durable and available in a variety of colours.
PVCu
PVCu (Polyvinyl Chloride Un-plasticised) is highly affordable unless you select a top-quality version, which can cost the same as timber.
Available in several colours and timber effect, this material is made from cellular PVC using a process that creates two layers. The outer skin contains UV-resistant titanium-dioxide, and so it's a highly durable option which requires minimal maintenance.
One of the biggest benefits of PVCu is that's DIY friendly. However, the cheaper version can discolour over time.
Metal
For a contemporary look, consider metal cladding. There are a few options including zinc, copper, aluminium and steel. And all have a relatively long life span and are excellent as house cladding ideas.
Metal cladding also is extremely strong and durable. Many varieties of types and finishes are available. It's also very low maintenance.
Render
When used in the right context, render is an excellent finish that can be applied to most properties. A range of finishes is available including smooth, textured or patterned along with a range of colours. Rendering a property can also help improve insulation.
It's worth considering what type of render you plan to use. Historic buildings typically are finished in a lime render, which is mixed on-site and varies between builders.
Whereas more modern constructions use silicone-based renders. These are flexible, breathable and low-maintenance.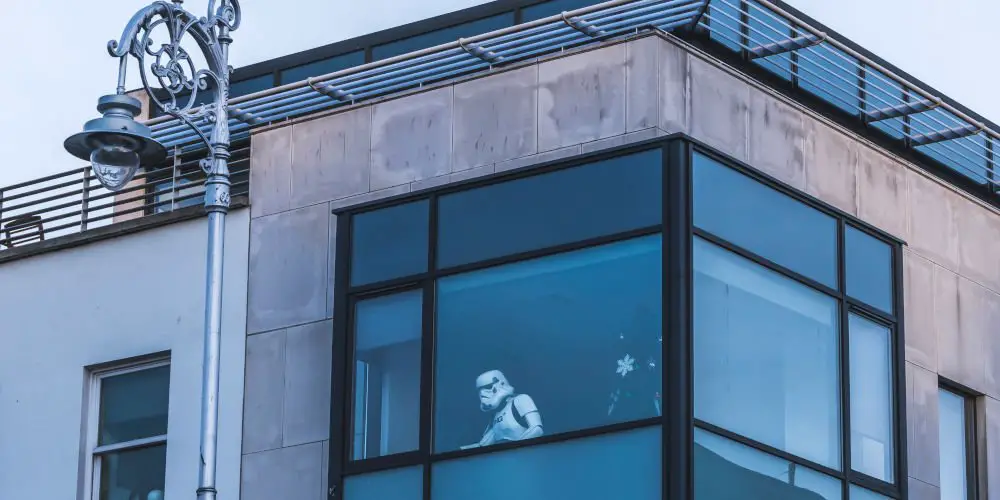 Can you install cladding by yourself?
Some of our house cladding ideas are DIY friendly. For example, timber cladding and PVCu. However, some cladding material and renders must be installed by trade and trying to DIY installation probably will invalidate warranties and cause further problems.
For timber cladding, typically battens are screwed to the property's exterior and then the timber cladding is screwed in on top. Some PVCu systems use a click and clip design that's easy to install and so can be DIY fitted.
As rendering is similar to plaster, while you can technically DIY the installation, getting a consistent finish will require years of practice. So it might be best to hire a professional if you have little or no prior experience.
When cladding your home, don't forget…
Usually, exterior cladding fixes via timber battens or a steel frame, depending on which material you choose.
Both cladding or render can improve your home's insulation and low running costs.
Some cladding options have a rain-screen, which helps water drain away and lessening the chances of built-up condensation.
You don't have to clad the entire property. Painting half and cladding the other can create an affordable, contrasting look.
Always read the warranties of cladding materials before buying.
You'll need to ensure that your building insurance provider is happy with your choice.