15 Outdoor toy storage ideas to keep your garden tidy!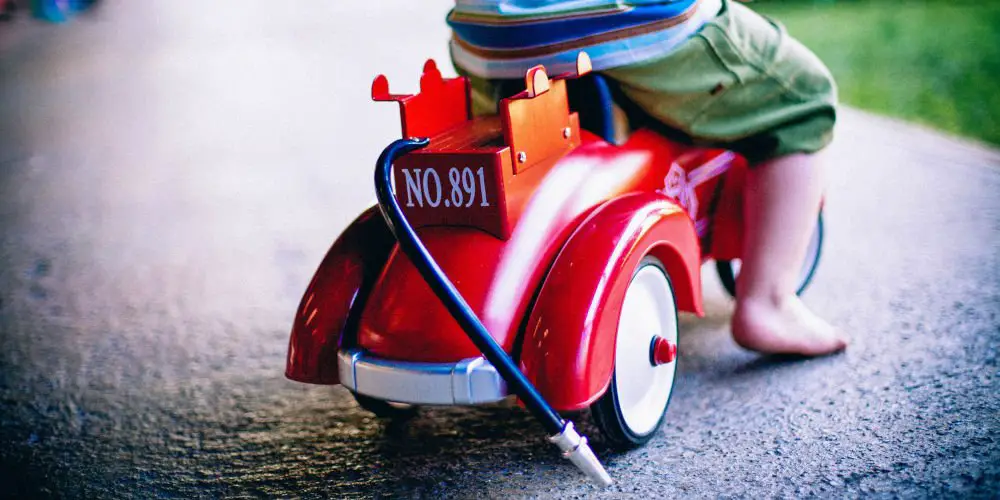 It's endless battle to keep anything tidy around kids! Usually, the situation is worse outdoors! If only you had some stylish outdoor toy storage options to help your kids keep the garden tidy.
With some creativity and some basic DIY skills, you can create a range of storage that safely hides your kids' toys. They'll enjoy playing in the garden but also have space to store each toy.
Our 15 outdoor toy storage ideas include both indoor and external options. So here is how you can bring calm to your garden chaos!
#1 Kid's parking garage
Starting with arguably the coolest idea: a kid's parking garage! Whether your kid enjoys riding their first bike or has several ride-on toys, you'll know storing them can be a pain.
Sara from Mom Endeavors decided to DIY an outdoor garage for her kid's ride-on toys. She built a frame from PVC pipes and joints. Then she added a corrugated plastic roof and attached heavy curtains to all side using metal shower curtain clips.
Now all of her kid's ride-on toys are safely hidden in a practical and stylish garage, which only took a few hours to build. You could quite easily build something similar and keep your garden tidy!
#2 Stackable wheelie toy bins
Storing toys in stackable and wheelie containers isn't new. However, trying this idea outside can work great. Made from non-toxic and tasteless plastic, the auspilybiber Stackable Toy Storage Box holds an impressive 70 Kg of toys and the lid clips in place.
It's best to divide toys into types and fill each plastic container. This makes tidying your garden easy as you can wheel out only the box your kids want to use while safely storing the rest.
As long as the lid is clipped into place, you can leave them outside without damaging any of the toys inside. Plus they stack, taking up minimal space in the home or garage.
#3 Custom garage racking
A not so secret way to encourage your little ones to be tidy outside is to start inside. One of the best ideas is to build a custom storage wall in the garage for all of your garden toys and stuff. Not only does this keeps mess to a minimum, but it also means every item has a place.
Our inspiration comes from Aniko at Place Of My Taste, who built a fantastic storage solution in her garage. There's room for ride-on toys on the bottom, as well as multiple shelves to store toys in plastic containers.
With everything labelled, there's no excuse not to return boxes or toys to there is a designated slot. As a fun DIY project, it will take more time than money to build. You can also fully customise your storage racks to your garage and needs.
#4 Replace your bench!
There's nothing better than reading a book in the garden while the kids play. Any garden design can be improved with more places to seat, read and reflect.
But what if you could add a bench with lockable storage? It just might keep you happy and the kid's toy safely hidden.
Our top pick is the Keter Eden Bench, which has a wooden effect finish yet is manufactured from plastic. Once assembled, it's sturdy, durable and has plenty of storage under the seat, which can be locked. Perfect for the whole family!
#5 Buckets and racks
Arranging toys in boxes by types is nothing new but works just as well outside. And if each container is labelled, the kids have no excuses not to return items!
Starting with a 5-shelf rack on wheels, which ideal as its robust and can easily be moved in and out of the garage. Leaving the top shelf empty, on the rest, we'll use inexpensive plastic buckets for storage.
To encourage good habits, we'll label each bucket with a sticker and so try to create a good organisational system from the start! As the bucket themselves are lightweight, kids can easily remove one and play with its contents.
When play is over or they want to move on to a new game, then they can gather up the toys back into the bucket and replace it on the rack!
#6 Pool-side pallet
Another pool theme storage idea that comes from Donna at Funky Junk Interiors. Using a pallet, some screws and hooks, you can create a fantastic way to store pool noodles and toys. And all in under an hour!
There is not that much more to it. Simple, rugged yet functional!
#7 Parking spaces
If you don't fancy building an outdoor garage for your kid's ride-on toys, then consider marking parking spaces in your garage! Use coloured masking tape, mark out individual slots for each toy or bike.
Next either take photos of each item or create a drawing. With each image, laminate it and hang in on the wall in front of where that particular item fits. Your kids can easily select a ride-on toy yet know exactly where it lives.
This is a fantastic way to encourage independence and responsibility, no matter what age your children are!
#8 Buckets on fences
This is most likely our lowest-tech outdoor toy storage idea! Simply screw a few hooks into your fence and hang a durable plastic bucket from each hook. This also works with old milk crates!
When playtime is over, encourage your kids to fill the buckets with toys and then move them inside. This is the simplest way to organise your kids' toys yet keep them within easy reach.
#9 Vertical storage
If you don't have space in your garage or home for your kid's garden toys, don't worry as you can always use a slim, vertical shed.
While designed for long tools, these sheds are fairly narrow and tall yet still have plenty of storage space. There's a range available including the Outsunny Utility Cabinet, which is made from high density and weather-resistant plastic ensuring longevity.
As the Outsunny comes with four adjustable shelves, you can perfectly subdivide it to hold buckets of toys as well as lose space for larger toys. With the unit assembled, sort your garden toys by type into plastic tubs or bins and experiment with the best way to stack them.
#10 Collect dirty toys and clothes outside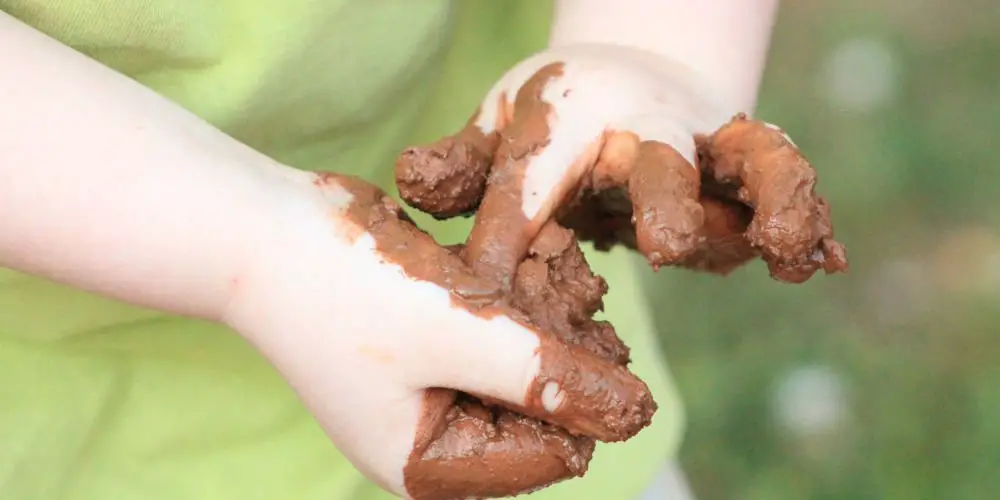 Keeping kids from bringing dirt inside almost always seems impossible! One way to minimise dirty toy, clothes and shoes making their way into your clean house is to hang a mesh storage basket to the wall next to your back door.
Your kids can dump anything dirty in the basket (which can be easily removed later for washing!) while keeping your home clean and tidy!
#11 Floating toy storage
As more and more people in the UK decided to build a swimming pools or buy a hot tub, it's only fair that we include a practical toy solution. Enter the floating pool noodle toy bin!
Using materials she already had, Dawn from Cutefetti took a small plastic tub, a pool noodle and some string, and create a floating storage solution. Firstly, she measured the tub and pool noodle. Next, she cut noodle into 4 lenghts, ensuring that each side of the tub could be covered by a piece of pool noodle.
With the noodle pieces wrapped around the plastic tub, she then secured them in place with some waterproof poly rope. Taking less than 5 minutes to create, she now has a cool storage option for the pool that cost virtually nothing!
#12 Balls and hammocks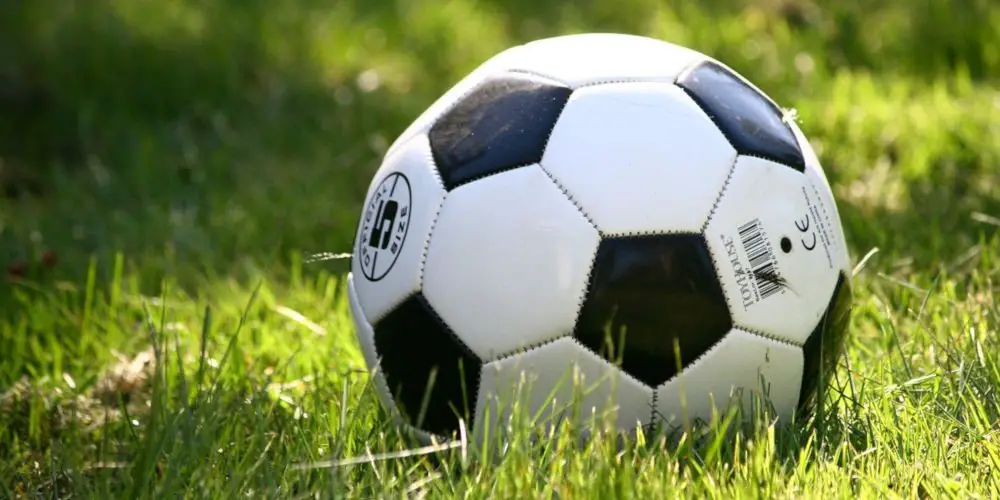 Having to store a multitude of balls can be tricky. However, we have an interesting solution which uses dead space!
You can safely store balls and dismantled football goals in your garage's ceiling using a hammock. You might be able to tie the hammock between two rafters or by hanging hooks up high.
Not only can you ingeniously store a range of awkwardly sized items, but you can also still park your car without noticing! In spring you can either lower or unhook the hammock and start to enjoy balls games again with the family!
#13 Coffee table
Like benches, coffee tables can be used to create additional storage. This idea comes from Remodelaholic, who have an excellent step by step guide to creating a coffee table using a large circular steel washing tub and some old planks of wood.
The tub is fantastic for storing toys and games inside, while the rustic looking top adds interest and is ideal for drinks and snakes. You could equally build something similar from pressure-treated timber or use a tall circular plastic base.
#14 Homemade Water Play
If your kids love to play with water but you don't have space for a paddling pool then you'll want to try this cool idea from Christine at Normal Life Mom.
Use a large plastic storage tub, cooler or large buckets, add water and some toys. Done, you've built a fantastic water table.
Please note: A "home-made water table" or water bucket is intended for older preschool-aged children under constant supervision of an adult.
#15 Sport equipment organizer
Our last option is slightly cheating! Elevenll sells a fantastic 2 tier wall mounted sports storage rack on Amazon for £30. With space for footballs, helmets, rackets, jackets and more, you can easily organize all your sports equipment in minutes.
Made from iron, the design uses two parts, which can be installed vertically or horizontally depending on your space. Simply drill and screw into your wall, then arrange your sports gear.
Have fun with these outdoor toy storage ideas
All of these outdoor toy storage ideas are designed to encourage kids and adults alike to enjoy tidying up after playing. The more items that have a certain spot to be stored in, the more likely they'll be returned!