What's the best Philips smart TV of 2023 reviews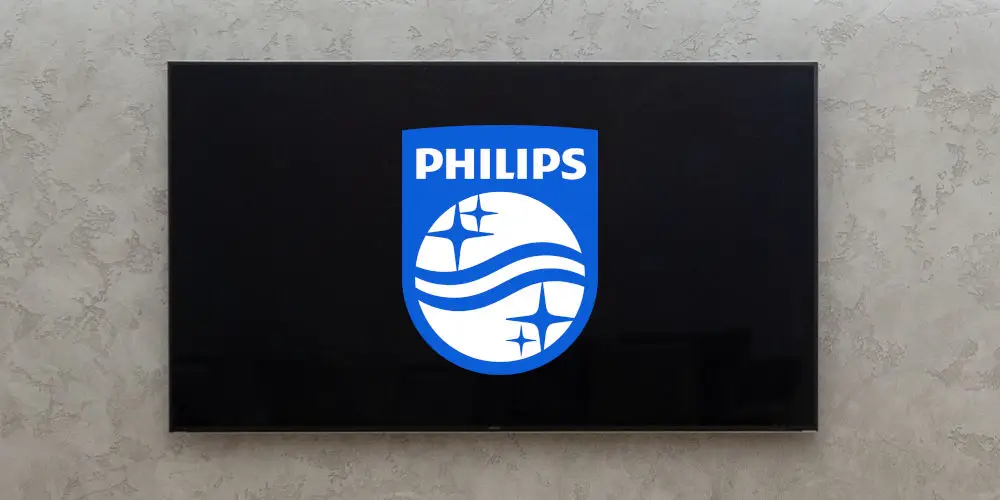 Philips offers a wide range of smart TVs, from entry-level models to high-end flagships. All of the best Philips smart TVs use the Android TV operating system, giving you access to a wide range of streaming apps, games, and other content.
One of the key features of Philips smart TVs is Ambilight, which projects a soft light glow onto the walls around your TV set. The Philips Ambilight system creates a more immersive viewing experience and can also reduce eye strain.
Philips smart TVs offer several interesting features, including support for Dolby Vision and Atmos, Game Optimiser mode, and smart soundbar sync.
If you're looking for a smart TV that offers a great picture, a wide range of features, and an immersive viewing experience, then Philips is a great option. Let's find the best Philips smart TV!
Current product range
The current range of Philips TVs fits into several groups, including:
The One
LED
OLED
OLED+
6700 series
6800 series
7300 series
8200 series
What's the best Philips smart TV
After gathering user feedback from multiple sources, the best Philips smart TVs are the OLED and 6800 series.
How do they compare to other leading brands?
Philips smart TVs compare favourably to other leading brands such as Sony, Panasonic, and LG. They offer superb picture quality, sound quality, smart features, design, and warranty.
However, there are a few areas where Philips smart TVs could be improved. For example, they have a limited app selection and a slow interface. Additionally, they can be expensive, especially the models with OLED panels.
What we love about Philips smart TVs
Philips smart TVs are a great option for those looking for a high-quality TV with excellent picture quality, sound quality, smart features, and design.
Using a variety of technologies, Philips offers excellent picture quality with deep blacks and infinite contrast, including OLED panels, P5 Perfect Picture Engine, and Ambilight.
They often feature built-in soundbars or speakers that provide clear and powerful sound. Some models even support Dolby Atmos and DTS:X surround sound formats.
Philips TVs come with many smart features, including built-in Wi-Fi, Bluetooth, and voice assistants. They also have access to streaming apps, such as Netflix, Amazon Prime Video, and Disney+.
How much does they cost?
With almost 100 TVs in their range, Philips offers units priced between £300 and £3,500. Whatever your budget, you should be able to find a suitably sized Philips smart TV.
Anything to be aware of?
Here are some of the negatives of Philips smart TVs. Some of the models are expensive, especially those with OLED panels. As Philips uses the Android TV operating system, you have access to a smaller app selection than some other platforms, such as Roku and Fire TV.
Also, the Android TV operation system can be slow and unresponsive at times. You might find this frustrating, even after the recent software updates that have improved it.
Philips collects data about what you watch on your TV. It uses this data to target you with ads. While you can opt out of data collection, we're unclear how effective this is.
Where can you find support?
If you're having issues with one of Philips products, are looking for accessories, or user manuals, you'll want to start with the support section on the Philips website. You can contact them by phone, live chat, or email.
A little brand history
Headquartered in Amsterdam, Philips is a Dutch multinational conglomerate. It operates a diversified range of businesses, including healthcare, lighting, consumer electronics, and data systems. The founding goal was to manufacture light bulbs.
Philips quickly became a major player in the light bulb market. In 1912, the company introduced the first long-life light bulb, with a lifespan of 1,000 hours.
In the 1920s, Philips began to expand into other areas of electronics. The company introduced the first vacuum tube radio in 1927, and the first television in 1936. Philips also began to manufacture many other electronic products, including audio equipment, video recorders, and computers.
Philips began to focus on the healthcare market in the 1980s and is now one of the world's leading providers of healthcare products and services.
Today, Philips are well known for their light bulbs, TVs, projectors, electronic shavers, and household appliances.
Discontinued Philips smart TVs
Philips has discontinued many of its smart TVs over the years. Here are some of the most recent discontinued models:
9000 series, 8000 series, 7000 series, 6000 series, and 5000 series.