Property jargon buster for first-time buyers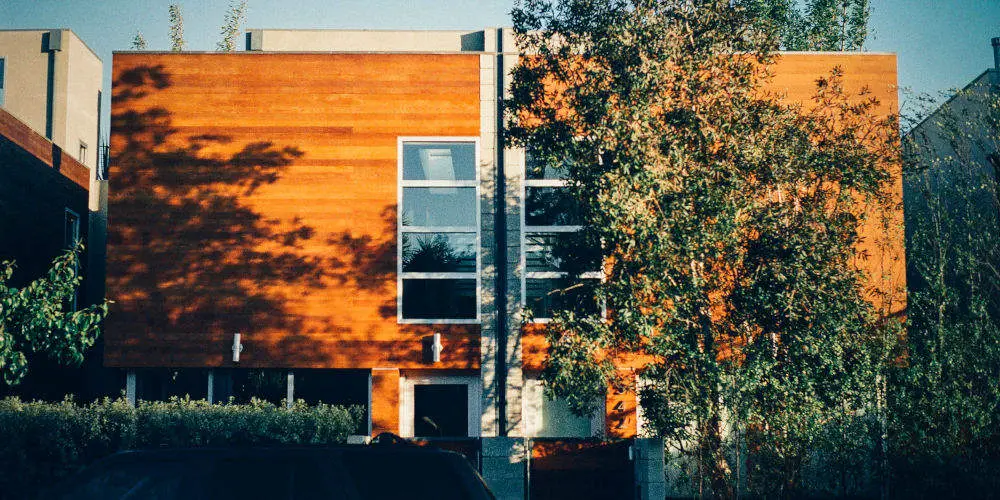 PUBLISHED: 29th March 2020 | LAST UPDATE: 22nd September 2023
When buying or selling a property, you'll encounter new lingo. These common words and phrases might confuse you at first, especially if you're a first-time buyer.
Fear not, our property jargon buster will help you decode these often used words and phrases, and will even empower you to speak the lingo and look like a pro!
A
Application fee
Lenders will sometimes charge a fee which is payable as part of the cost of the product. An application fee is similar to a booking fee.
Acceptance
A document you sign and return to the mortgage lender to confirm you want to accept its offer.
Arrangement fees
A fee charged by some lenders to cover the administration of arranging a mortgage. They often apply to deals with special rates, such as fixed rates or trackers.
Agreement in principle (AIP)
Also known as a mortgage in principle, produced by a lender, this document shows an estimate of how much they could be willing to lend. As this is based on a snapshot of your finances, the amount or decision could change when they do an in-depth look at your financial situation.
Assign
To transfer the right or interest in a property from one person to another.
Asking price
The price a seller is hoping to achieve for their home. You'll also see "offers in the region of", "offers over", "guide price" and "offers in excess of", which give a better indication but typically mean similar things. You don't have to stick to the asking as there's usually room to make an offer!
Arrears
The amount of money that is overdue on your mortgage. If left unpaid it may result in the lender repossessing the property.
Auction
Method of sale whereby a property is sold to the highest bidder. If the reserve price (the minimum the owner is willing to sell the property for) is not reached, then it remains unsold.
Annual Percentage Rate (APR)
The total cost of a loan, taking into account interest charges, arrangement fees and other costs, shown as a percentage.
Affordability assessment
Affordability is one of the measures lenders use to calculate how much you can afford to borrow. This takes into consideration your situation, including dependants, income and outgoings.
Accepted
When the seller is happy with the amount of money you'd like to pay for the property, your offer is said to be "accepted".
Appraisal
An old-fashioned word meaning an estimate of a property's current value according to an estate agent or surveyor.
Annual percentage rate of charge (APRC)
The annual percentage rate of charge is an industry-wide tool used to compare interest rates and charges for credit between lenders, enabling you to make an informed decision on the cost of your mortgage with each specific lender and mortgage property.
The APRC is a single rate which takes into account the fees associated with the mortgage, the loan amount, the repayment method, the mortgage term, the interest rate and how interest rate is charged (annually, monthly or daily).
Affordable Housing
Housing built by Housing Associations or Registered Providers, with subsidies from the Government.
B
Bridging loan
A high-interest short-term loan commonly used to cover or 'bridge' the overlap between the purchase of a new property and the sale of an old one, or where a property requires work to bring it up to a mortgagable condition.
Building survey
A report on the physical condition of a property. The surveyor will look at all accessible parts of the property and give a written report on defects or issues affecting it. Not to be confused with a mortgage valuation.
Buyer
The person who is buying a property. Also known as the purchaser.
Bank rate
The interest rate set by the Bank of England every month, which is also known as the base rate. Banks use it as a benchmark for the interest rates they charge when lending money to consumers, often stipulating an interest rate "X% above the base rate".
Buildings insurance
An insurance policy that covers any structural damage to your property from events such as a fire or flooding. As a condition of your mortgage, you'll have to purchase buildings insurance.
Borrower
The person who borrows money from a lender, often with interest.
Blind bidding (Scotland only)
This is where the seller asks for offers around a certain amount or offers over a minimum price.
C
Capital
Also known as equity, capital is the amount of money put into either buying a property or paid as a deposit.
Credit Score
Provided by credit reference agencies, a credit score is based on your financial behaviour. For example, if you have a lot of debt or have missed repayments, then you'll have a lower numerical score. There are several ways to try and improve your credit score.
Capped rate
The highest interest rate you will pay on your mortgage for an agreed period. It typically lasts the first few years of the loan.
Chartered surveyor
A surveyor, accredited by the Royal Institute of Chartered Surveyors (RICS), who is employed to complete a survey of a property.
Commission
The estate agent's selling fees for selling a property. Typically a percentage of the property price, although fixed-fee services are growing in popularity.
Common parts/areas
The parts of a freehold building that are shared by the leaseholders eg the hallways and staircases.
Charge
The 'hold' a lender has over the equity in your home. For example, if you owe £40,000 and fail to keep up repayments, you can be forced to sell your home to repay the debt.
Compulsory Purchase Order (CPO)
This allows local authorities to purchase property regardless of whether the owner wants to sell. However, the CPO must demonstrate how the purchase would benefit the public and adequately compensate the homeowner.
Cash buyer
This is where the buyer pays for the property using savings and without a mortgage. Doesn't refer to someone arriving with bags of cash!
Chain
A chain is formed when several property sales and purchases are inter-dependent. A property chain can be complicated but a good estate agent will be able to help keep it moving.
The longer each chain is, the greater the chance that something could go wrong. This is less complicated for first-time buyers as they don't need to sell a property to move home.
Completion
The day when you can move in! The sale of the property is finalised and the legal transfer of ownership passes from one party to another. The buyer receives the keys.
Covenant
A legal requirement which you'll find incorporated in the title deed (or lease) requiring the owner to do (or NOT to do) something in relation to the property.
Conditions of sale
The specific items in a sale contract that govern the rights of the buyer and the duties of the seller.
Condition report
A clear 'snapshot' of the condition of your potential purchase. It's the most basic level of survey you can buy and is suitable for new-build homes and properties in good condition.
Contents insurance
An insurance policy that covers any loss or damage to your possessions such as furniture, tech and appliances. Unlike building insurance which you must purchase as a condition of your mortgage, it's worth buying contents insurance cover.
Contract
A legal document detailing the agreement of terms between the seller and buyer. When a sale is agreed, a draft contract is sent to the buyer by the seller's legal representative. At the exchange of contracts, both parties are bound to a date on which to complete the sale.
Conversion
Changing a property or room from one use to another. For example, converting a church into a home, converting a house into flats, or converting a loft into a bedroom.
Conservation area
An area of significant historical or architectural importance with rules and regulations for homeowners to protect it.
Conveyancer
Either a solicitor or licensed conveyancer, who deals with the legal aspects of buying or selling a property. The buyer and seller will each appoint their own conveyancer.
Conveyancing
The conveyancing process is carried out by the buyer's and seller's solicitors, in which the legal ownership of the property is transferred from one to the other.
Closing date (Scotland only)
A set time and date by which your solicitor must submit the buyer's best offer in writing to the seller's solicitor.
Completion statement
A document which your solicitor or conveyancer will provide as a record of all the financial transactions and costs.
Capital and interest repayment
With a capital and interest repayment mortgage, the monthly repayment covers both the repayment of the amount borrowed (capital sum) and the interest due on the loan. It is calculated to pay off the loan over the mortgage term.
During the early part of the mortgage, your payments will be geared more to paying off the interest; whereas in later years, most of your payments will be repaying the capital sum.
D
Deeds
Legal documents proving ownership of a property or land. They may contain mortgages and leases, conveyances, contracts for sale and wills. They are also known as Title Deeds.
Disbursements
Fees that are paid by the solicitor on behalf of the buyer. These range from stamp duty and local authority searches to money transfer fees.
Deposit
The amount of money you have to put towards buying a new property. You mortgage deposit can come in the form of personal savings, a gift from a family member or elsewhere. Normally, the larger the deposit, the lower the mortgage rate will be.
Date of entry (Scotland only)
The date on which you become the owner of the property and can move in, having paid all money due.
Disposition (Scotland only)
The new title deed, which is required to transfer the title of the property into your name.
Draft contract
The initial version of the contract. This may be amended but becomes final at the point of exchange of contracts.
Developer
A company who builds new homes usually starting from a bare plot of land.
Detached
Refers to a property that stands alone and has no shared walls with an adjoining property.
Default
When a borrower fails to make the agreed payments. Usually this applies to a mortgage, but can apply to any kind of loan.
Development
Properties that have been newly built or have recently undergone a sizeable refurbishment.
Duplex
A flat that is split over two floors.
E
Equity
The monetary difference between the mortgage amount owed and the value of the property. Negative equity is where the property is worth less than the mortgage you have on it.
Exchange of Contracts
The point at which contracts are signed confirming the intention to transfer ownership between buyer and seller. At this stage the parties become legally bound by the terms. You'll need to pay the deposit. If you then pull out of the deal you will be forfeiting this money.
Early repayment charge (ERC)
If you repay your mortgage early, in full or in part, an additional charge may be payable. This is called an early repayment charge. It can also be triggered in other circumstances, such as overpayment.
Energy Performance Certificate (EPC)
A report detailing how efficiently a property uses energy with a ranking between A-G (with A being the most efficient). It also provides an estimation of energy costs and offer suggestions on how to improve your efficiency. An EPC is legally required for properties being marketed for sales as well as for rent.
Estate agent
A professional who represents a seller by marketing their property to find a buyer. They then ensure the transaction completes. They can help guide you throughout the buying process. Also referred to as the "agent". Estate agent fees do not apply to the buyer. Properties may be sold by one estate agent or more than one.
End-of-terrace
The last house in a row of similar houses that are joined together.
Easement
A right that affects a property, such as the right of neighbours to pass over an access path or the right of the water company to have their pipes and drains running under the property.
European Standardised Information Sheet
An ESIS is a very important document that sets out the terms of the mortgage product and total costs of the loan. It must be given to you at the point where a product is recommended or chosen.
Equity release
A product which allows you to release some of the cash in your property through either a lifetime mortgage (where you borrow against a percentage but the loan's not repaid until you die) or a home reversion plan (where you sell a percentage). Only available to the over-55s.
Excess
The agreed fixed sum that you'll have to pay if you claim an insurance policy.
Enquiries
Questions which are raised by the buyer's conveyancer, often about survey or property information forms.
F
Freehold
One of the two most common forms of property ownership in the country. Freehold is where the land and property on it is owned only by the owner.  Discover the difference between leasehold and freehold.
Fixtures and fittings
The non-structural items in a property that should be listed as included in a sale, although there may be negotiations about what exactly that includes.
Flying freehold
When part of a freehold property overhangs or underlies another freehold, such as when a room is situated above a shared driveway or a balcony extends over another property.
Floorplan
A drawing that helps establish the dimensions of a property (although it may not be done to scale).
Flat
Usually a portion of a building you can call home, and almost always leasehold. Sometimes called an apartment.
Fixed rate mortgage
A fixed rate mortgage has an interest rate that remains the same over a set time period. The borrower knows exactly what their monthly payments will be during that period. At the end of the fixed rate period the rate will usually change to lender's standard variable rate. However, many change mortgage at the end of the fixed rate period.
Fixed price (Scotland only)
The price the seller should accept for their property, although there is no guarantee and it might be possible to negotiate.
First-time buyer
Someone who is buying their first property and hasn't owned one before.
Full mortgage application
If you are happy with your AIP, you can submit a full mortgage application. This begins the formal process of applying for a mortgage. The lender will complete the necessary checks and paperwork. If a lender approves your mortgage application, you will receive a Mortgage Offer.
First charge
The mortgage company will have the first charge against your property which means that their debt is paid before any other debt secured on the property.
G
Ground Rent
An annual fee paid by the leaseholder to the freeholder of the property.
Gifted deposit
Your deposit, either in part or full, is paid (gifted) by a loved-one.
Gifted deposit form
An official document that needs to be completed if someone such as a family member, is helping you buy the property.
Gazumping
Where a sale is agreed to a buyer at a certain price and then the seller accepts a higher offer from another buyer. Gazumping is perfectly legal, until contracts are exchanged estate agents are bound by law to tell a seller about any offer they receive for a property.
Gazundering
Where a buyer reduces their offer just on the point of exchanging contracts in the hope of forcing the seller to accept less for the property.
Guarantor mortgage
Where someone else, such as a parent, guarantees that they'll pay your mortgage if you can't. It is legally binding and can affect the credit score of the guarantee.
H
Help to Buy
A government scheme designed to help people with small deposits to buy their first home or move up the property ladder by providing an equity loan of up to 20%. It only applies to new-build properties. The current scheme is available until March 2021 when it will be replaced by a different one which will last until 2023.
Help to Buy ISA
Closed on 30 November 2019 to new applicants, the Help to Buy ISA is a scheme designed to help first-time buyers save for a mortgage deposit to buy their first home. Savings are tax-free, with the added bonus of receiving government contributions of £50 for every £200 saved. This is up to a maximum of £3,000 if you save £12,000.
Help to Buy Scheme equity loan
Only available for new-build properties, the Help to Buy Scheme equity loan offers up to 20% of a property's value and they are interest-free for the first five years. To use this scheme, people only need to have a 5% deposit. This means buyers can raise a 25% deposit, allowing access to a wider range of lower LTV mortgages.
Homebuyer survey
The majority of lenders commission a survey of the property you are buying to determine if they will lend you a mortgage against it.
Buyers can also commission their own independent survey, which can provide additional information about the condition of the property. However, lenders will very often not accept this as part of the mortgage application, as they will have their own preferred surveyors.
HomeBuyer Report
A report carried out by a surveyor on behalf of a buyer to assess the value and condition of a property and highlight any major defects. It is a more comprehensive survey than a Condition report, but not as extensive as a Building survey. The HomeBuyer Report is suitable for most modern and older homes in a reasonable condition.
Home Report (Scotland only)
Information about the property given to potential buyers in the form of a three-part report. Contains a questionnaire about the property, a survey about its condition and an energy performance report.
Hard credit search
This is when a company makes a full search of your credit report. These types of searches are noted on your report, so other lenders who look at it can see that you've applied for credit.
Housing Association
A blanket term for not-for-profit organisations that have the aim of making homes available and affordable for all, including the managing of shared ownership schemes.
I
Interest-only mortgage
The monthly payment only covers the interest due on the loan and so at the end of the mortgage term, the full amount of the mortgage advance will be payable to the lender. This type of mortgage is generally only used by investors or where you have another method in place in order to be able to repay the loan at the end.
ID checks
These are needed at different points of the process whether an estate agent or solicitor and include proof of identity and proof of address.
Independent Financial Adviser (IFA)
A professional who provides advice on financial products from the whole market based on your circumstances. You may have to pay a fee for this service.
Improvement grant
A grant that is given by a local authority towards the cost of repairing or improving a property. Being able to get free money from the government can help swing the balance when deciding between moving vs improving.
Instruction
When a property owner asks an estate agent to market their property for sale.
J
Joint property ownership
When you buy a property with someone else. The property can be owned as "joint tenants" or "tenants in common".
K
Key Worker
A public sector employee who is considered to provide an essential service, such as Healthcare, Education, Emergency Services and Local Authority.
L
Loan to value (LTV)
Lenders will consider the loan amount you have applied for as a percentage of the purchase price or valuation figure (whichever is lower). The lower your LTV, the larger your deposit and the greater stake you will have in your home.
Land Registry
A central government database which is responsible for holding records of land ownership and any charges, including mortgages, against the property.
Lender
The institution (for example, a bank or building society) that lends the buyer the money to purchase the property. Also sometimes called the mortgage provider.
Leasehold
The right to occupy a property by way of a lease agreement for a given period, usually subject to an annual payment of rent and service charges to the freeholder. Leases are normally long term, ranging from between 90 years and 999 years. Short leases are unattractive to mortgage lenders and so can be difficult to mortgage.
Loan-to-income ratio
Typically a lender will allow you to borrow a multiple of your income and is capped at four-and-a-half times.
Local authority search
These are important checks carried out by the solicitor with the local council regarding any future development issues that might affect a property and/or the surrounding area.
Legal fees
These are the charges you will need to pay your legal representative. Some lenders will cover the legal cost on selected products as an incentive to take out a mortgage with them.
Lender's legal fees
Fees incurred by the lender in arranging a mortgage that is typically paid by the borrower.
Land and Buildings Transaction Tax (LBTT) (Scotland only)
Tax on property purchases over £145,000, but this threshold goes up to £175,000 for first-time buyers.
Land Transaction Tax (Wales only)
Tax paid on residential properties above £180,000.
Life insurance
A lender may require you to take out life insurance as a condition of your mortgage. This means that your mortgage loan is covered in the event of sickness and death.
Listed building
If a building is registered as being architecturally or historically important, it is said to be listed. In England and Wales, properties could be Grade I or Grade II-listed depending on their protected status. Typically you'll require the local council's permission to altered or extended a listed building.
M
Mortgage
A long-term loan obtained from a bank or building society which is used to fund the purchase of a property where the property is held as security. You will need to prove an income and a good credit score.
If you don't keep up the repayments the lender can repossess the property and evict you. Learn more about how do mortgage work.
Mortgage fees
Mortgage-related charges, which include things like arrangement fees, valuation fees, mortgage broker fees, higher lending charges and exit fees.
Mortgage term
The period over which a mortgage will be repaid. Traditionally this was 25 years, but depending on your age this can go up to 30.
Mortgage broker or adviser
Independent professional who can recommend a mortgage that most suits your situation and requirements. Most mortgage brokers charge a fee for their service.
Mortgage valuation
Often incorrectly referred to as a "mortgage survey", the mortgage valuation is carried out by a surveyor acting on behalf of a lender to provide them with a professional report stating the value of the property. The purchaser usually pays the fee for this valuation.
Mortgage Offer
This is the final stage of the application process. Once you receive a Mortgage Offer, you'll have time to reflect before accepting and committing to the terms and conditions of the mortgage.
Mortgage Deed
A document containing the terms and conditions of a loan secured on a property.
Mortgage exit administration fee (MEAF)
A mortgage exit administration fee (MEAF) applies when you repay your mortgage.
Mortgage booking fee
Once you've secured a Mortgage in Principle (a statement from a lender which states they'll lend a certain amount), you may have to pay a fee to reserve the mortgage you want.
Mortgage overpayments
An amount you're allowed to pay off your mortgage above and beyond your agreed payments.
Memorandum of sale
A document drawn up by an estate agent when your offer on a property has been accepted. Read our introduction to memorandum of sale.
Maisonette
A property that is part of a larger building, but has a private entrance. Can either be on one floor or split-level.
Maintenance charge or service charge
Many leasehold properties (especially flats) are subject to such a charge which pays for items such as the insurance and maintenance of the building.
Multiple agency
Where two or more estate agents are instructed by a seller to market a property. Only the agent who introduces a successful purchaser is paid.
Missives (Scotland only)
At the point when you agree in writing via your solicitor to all the points in the contract, the agreement is known as the conclusion of missives and you are now bound by the terms of the contract.
N
Negative equity
When the market value of a property falls below the outstanding mortgage loan balance.
NHBC (National House Building Council) Scheme
A guarantee offered on some newly built homes for structural defects occurring within a specified time after construction.
NAEA Propertymark
The NAEA Propertymark (formally the National Association of Estate Agents), the UK's leading professional body for estate agency.
Note of interest (Scotland only)
This registers your interest in a property so that you will be told if any other offers are made on it. It does not oblige you to buy the property.
O
Offers in the region of (OIRO)
This means the seller is looking for offers in the region of (OIRO) a certain amount. You likely have room to negotiate.
Off-plan
Buying a property "off-plan" means it hasn't been built yet. Typically the developer is selling units with a glossy booklet with artist impressions and floorplans.
Open house
When an agent allows more than one potential buyer to view the property at once during a specified time frame rather than giving each potential a private viewing.
Offer
The amount of money you offer the vendor to buy the house. An offer is not legally binding in England and Wales and can be withdrawn or changed at any time before the exchange of contracts.
Open market value
The price a property might be reasonably expected to sell for on the open market. Assumes publicity and marketing time and no particularly unusual circumstances.
Outlays (Scotland only)
Other costs associated with your house purchase such as Land and Buildings Transaction Tax.
P
Pied-a-terre
This literally translates to 'foot on the ground'! However, it refers to property that is kept for temporary or occasional occupation.
Private treaty
The traditional means of buying and selling property. The price and sale terms are negotiated directly between the seller and purchaser or their estate agent.
Probate
When the owner of a property dies and leaves the property in their will, probate is the official process for proving the will is valid.
For inheritance tax purposes the property may need to be valued, typically carried out by the district valuer who represents the Inland Revenue. Contracts cannot be exchanged on a property until probate has been granted.
Purchaser
The person (or people) buying a property. Also known as the buyer.
Power of Attorney (PoA)
Someone that you appoint to act on your behalf for legal/financial affairs when you are not able to.
The Property Ombudsman
The Property Ombudsman offers a free and independent service for resolving disputes between sales and letting agents, which are members of The Property Ombudsman, and buyers/sellers of residential property in the UK.
Particulars
The details used by estate agents in their marketing to describe a property.
Peppercorn rent
A very low sum of rent or ground rent. In the past, it was, literally, a peppercorn.
Planning permission
The official go-ahead when a homeowner wants to make changes to their home or something is being proposed to be built.
Purchase price
The amount you end up paying for the property.
Portable
Portable means the terms and conditions of your current mortgage can be transferred to a new mortgage for your new home.
R
RICS
Royal Institute of Chartered Surveyors.
Renegotiation
Once you've put in an offer, you may want to change the price you're willing to pay as the result of the survey, for example.
Renovation property
A property that needs work. Read our advice here.
Reservation fee
Sometimes required with new builds to reserve a property.
Redemption figure
The amount required to fully repay a mortgage including interest and any penalties. This may incorporate an early redemption charge.
Repayment mortgage
A mortgage with monthly repayments consisting of capital (the amount you borrowed) combined with interest. It has become the most common type of mortgage since the Mortgage Market Review was introduced in 2014.
Repossession
If you fall behind in your mortgage repayments the lender can take possession of the property that secures the loan. If you live in your property you will be evicted.
Right to Buy
A government scheme that allows eligible council tenants in England to buy their home at a discounted price. Take a look at our guide to find out more about Right to Buy.
Remortgaging
The process of switching a mortgage from one lender to another, usually to get a better interest rate or a longer or shorter repayment term.
Registration (Scotland only)
Details of the sale will be entered on the Land Register.
S
Security
Property used to secure the mortgage loan.
Self-build
This is the process of building your own home. If you are a builder then this can be taken literally, but for most people, this involves choosing builders, architects and surveyors to undertake the work.
Seller
The person who is selling the property. Also known as the vendor.
Semi-detached
A type of property where one side wall is shared with an adjoining property.
Shared ownership
The option to buy a share of a property (between 25% and 75%) from a housing association. You'll then pay an 'affordable rent' on the share of the property you don't own.
Sole agency
Where one estate agent has exclusive rights to market a property and is entitled to a fee regardless of how the property is sold.
Solicitor
A professionally qualified legal expert who will prepare the documents on behalf of the buyer or seller throughout the process of purchasing a property. Responsibilities include conducting searches, collecting funds and arranging and overseeing the exchanging and completion of contracts.
Stamp Duty Land Tax (SDLT)
The tax paid to the government by a buyer on the purchase of a property. Rates vary between 1% and 4% depending on the purchase price. The tax kicks in at £125,000 but genuine first-time buyers get the first £300,000 of a property value tax-free if the home is worth less than £500,000.
Standard variable rate (SVR) mortgage
A type of mortgage where interest rates vary at the discretion of the lender based on market conditions. If you have a mortgage deal with a discount rate, at the end of the discounted period it will revert to a standard variable rate.
Studio flat/apartment
A flat with just one principle living area containing both cooking and sleeping facilities with a separate bathroom or shower room.
Settlement (Scotland only)
When you can move into your property, typically on the date of entry.
Sealed bids
If there is competition for a property, a vendor could ask house-hunters to put in "sealed bids", or an offer in a sealed envelope.
Survey
The two main surveys recognised by the Royal Institution of Chartered Surveyors (RICS) are a HomeBuyer Report and Building Survey.
A HomeBuyer Report is suitable for conventional properties in reasonable condition. The report looks to see if there are structural problems or other areas that need attention.
A Building Survey is suitable for larger or older properties. It provides more depth than the HomeBuyer Report. There's also something called a RICS Condition Report, which is the most basic of the three.
Surveyor
Qualified expert who conducts the survey of a property.
Snagging
Refers to work that still needs to be finished in a new build.
Sold prices
Buyers can look at the amount properties in an area have sold for to get a sense of the market.
Sold Subject to Contract (SSTC) or Subject to Contract (STC)
Lets other buyers know that a property sale is progressing although contracts have not been exchanged and the sale is not yet legally binding.
Share of freehold
This is when the freehold of the property is owned by a limited company and the shareholders are the owners of the property, usually the owners of flats within that building.
Sinking Fund/Reserve Fund
Money paid to the freeholder to cover specific, normally larger scale works to the property.
Staircasing
Also called 'Tranching up', it's where you buy additional shares of your home under a shared ownership scheme.
T
Terraced
Describes a property that is one of a row of houses. If a property is described as "end of terrace", it is the last one in the row.
Transfer document
The final legally binding document that transfers the property and all its rights from the seller to the buyer.
Tenants in common
An optional method of shared home ownership (not necessarily in equal shares). If an owner dies, the owner's stake in the property is passed to their heirs, rather than to the other owners of the property.
Terraced
A property where both side walls are shared with adjoining properties.
Title deeds
Documents showing the legal rights to ownership of a property.
Tracker mortgage
A tracker mortgage usually follows the Bank of England base rate. As a result, your mortgage repayments can go up or down.
Tenure
The mode of holding ownership of a property: for example, leasehold or freehold.
Title burdens (Scotland only)
Conditions included in the title deeds, including restrictions on use, rights and obligations.
U
UK Finance (formerly the Council of Mortgage Lenders)
The main trade body (but not regulator) that represents UK mortgage lenders. Members include banks and building societies. UK Finance promotes good practice, collects and publishes data about the mortgage market and liaises with the government.
Utilities
Services such as gas, electricity, water, sewage, telephone and Wi-Fi.
Under offer
A property becomes "under offer" when a seller accepts an offer from a buyer and the legal processes of the transaction begin.
V
Viewings
The appointment system by which a house-hunter can go and look at the property. Read our top tips on making the most of your viewings.
Vendor
The person who is selling a property. Also known as the seller.
Valuation
An estate agent's professional opinion in regards to the value of a property on behalf of the seller. It's sometimes called a market appraisal.
Valuation fees
This is a fee charged to value your home for mortgage purposes. Some lenders may offer free valuations on selected products.
Variable rate mortgage
One of two main mortgage types (along with fixed rate). With this kind of mortgage, the interest you pay might change. Within this category, there are different types of mortgage, for example, tracker and standard variable rate (SVR).
Valuation Survey
The check undertaken by the mortgage lender to assess the value and condition of the property.
Vacant possession
A property that has been vacated by any previous occupants upon the completion of the purchase.