Is a bedroom coffee station a perfect morning alarm?!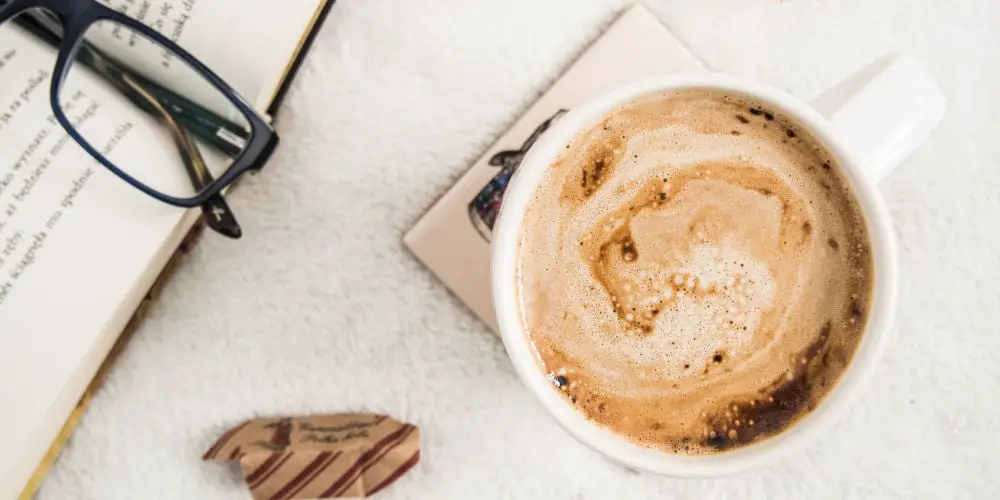 The first cup of coffee or tea each day is the most important! Most of us aren't awake before and many can't fully function until they've had at least on cup of coffee!
But what if you didn't have to leave your bedroom to enjoy it? That's why you need a bedroom coffee station! It's hotel living, at home.
Thankfully, there's no right or wrong way to build a coffee area in your bedroom. Some will want a cute trolley that can be easily wheeled into position. While others, will have the space and budget to install a complete mini bar!
Regardless of your starting point, you can build a bedroom coffee station that's tailored to your needs, space and budget. So, let's wake up in style with coffee!
How much space do I need?
You can easily re-purpose a spare bedside table or vintage drinks trolley into a coffee-making station. Either can hold the essentials including a small coffee marker and space for mugs.
Of course, if you have more space, then you could transform a nook within your bedroom into more of an all-day bar with kitchen cabinets, a sink and fridge. This would allow you to store milk, wine, beer and more.
So before you discount your tiny corner or small budget, don't, just start your bedroom coffee station small and simple!
What basics do I need?
For the simplest bedroom coffee station, you'll need a coffee maker and/or a kettle, somewhere to store cups, a few mugs with saucers and spoons, and a few jars for coffee, tea bags and sugar. You might also want to add a small tray or two.
As it's easily moved or wheeled, you can position it near a mains power socket or instead connect everything that needs power to an extension cable which can be secured on the bottom.
Of course, if you have a larger space and budget, then you could build-in a few kitchen cabinets complete with power, a sink, and fridge. You may even want to include secret chocolate draw!
In a mini-bar, you'd have space to store a range of mugs and drinking glasses as well as room for boxes of teas, coffees and hot chocolates. You probably could squeeze a bottle or two of wine in.
Regardless of your budget, you'll want to be sensitive to the current design and mould your bedroom coffee station to your bedroom. You won't be pleased if the result looks like a mini kitchen as your bedroom is meant to be a retreat from the world!
Do I need a sink?
Having to plumb in a sink could be expensive and add little value to your property, and in some case it could have a negative effect. So while having a sink as part of your bedroom coffee station makes everything easier, it's not critical.
If you have plenty of space and an en-suite bathroom, then it probably makes sense to add a sink to your bar area. Plus it's likely you already have the pipework to make connecting another sink fairly straight forward.
A sink will allow you to easily fill kettles and coffee machines and will enable you to quickly clean up. That said, you're not trying to recreate a kitchen in your bedroom and so you need to be sensitive when adding such features.
Is it worth installing a fridge?
Again depending on the amount of space you're able to commit, your budget and what features you want as part of your bedroom coffee station, a fridge can be worth it.
We'd recommend choosing a beer or office fridge as they're compact yet still have plenty of room. Top of our list is the Inventor Mini Fridge 42 Litre and the Subcold Super35 LED Mini Fridge.
If you decide to build a cabinet or two to house a sink, fridge and storage shelves, then you'll be restricted by the cabinet's dimensions. However, you might be able to hide the fridge in the cabinet, creating a more seamless design.
What is the best coffee maker?
You likely want your day's first cup of coffee to be easy to make and require little skill! That's why we're big fans of both TASSIMO machine and Nespresso machine. Both are affordable and use water tanks rather than needing to be connected to a water supply.
You can also easily purchase a wide variety of capsules for both machines including a range of different coffees, hot chocolates and even teas!
If you're planning to add a sink and want barista-style coffee, then you might want to consider either a Sage BES875UK or De'Longhi Magnifica ESAM 4200.s. The Sage even has an auto mode which creates the perfect morning coffee without needing you to do more than push start!
Styling your coffee corner
One way to make your bedroom coffee station look and feel less like a kitchen is to add a few pieces of furniture and some soft furnishings. Again if you only have space for a leather wing back chair and a tiny side table, then go with that. Both can double as a place to put clothes.
If you have a bit more space, then consider either two oversized chairs or a loveseat and a slim, low profile coffee table. Your bedroom now has a cosy living area for morning coffee, a late drink and for reading on weekends.
Just like you would in a lounge, cushions and throws are a simple and affordable way to soften hard edges and add some warmth. Use accent colours sparingly but do give your bedroom coffee station a distinctive look.
Enjoy your bedroom coffee station!
Adding a bedroom coffee station is a superb way to enjoy waking up each day. Not only is one great for the morning, but it can also be a place to relax in the evenings and weekends too.
As with any DIY project, start with a budget and feature list in mind. Ideally, you'd start simply and develop your coffee station as budget allows. Your Morning coffee just got a whole lot cooler!