What's the best Bose soundbar of 2023 reviews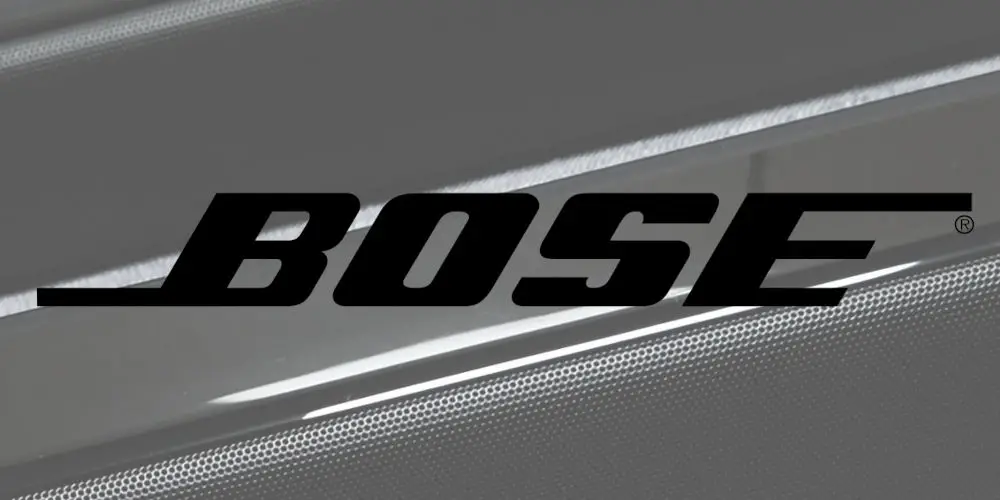 When considering home audio products, Bose is a name that usually springs to mind. They offer some epic soundbars, headphones, and wireless speakers. So, it's worth finding the best Bose soundbar.
As the ultimate guide to everything Bose soundbars, this article should help you find all the information you need.
It doesn't matter if you're buying a new soundbar or want to check on discontinued models, you'll find it in this article. So, you just might want to bookmark this page!
Current product range
There are 8 soundbar in the current Bose range. So you should be able to find a Bose soundbar that matches your requirements and budget.
Bose Smart Soundbar 900
Bose Smart Soundbar 600
Bose Solo 5 TV sound system
Bose Soundbar 500
Bose Smart Soundbar 700
Bose TV Speaker
Bose Smart Soundbar 300 – 8/10
Bose Solo Soundbar Series II
What's the best Bose soundbar?
After gathering user feedback from multiple sources, the best Bose soundbar are the Soundbar 500 and Smart Soundbar 300.
How do they compare to other leading brands?
Known for their high sound quality and sleek design, Bose soundbars are relatively easy to set up and use. However, they can be more expensive than some other brands.
The Sony soundbar range is equally stylish and feature-rich as the Bose soundbar range yet they are more affordable.
Samsung offers a superb range of soundbars that create an immersive sound and are cheaper than the Bose range.
While highly affordable, the Panasonic soundbar range lacks the volume and connectivity that Bose does.
What we love about Bose soundbars
Bose soundbars are known for their high sound quality and stylish design. They produce a clear and balanced sound, and faithfully reproduce a superb sound across a wide range of content, from movies and TV shows to music and games.
As feature-rich units, you can connect several devices to them with ease. Some of the Bose soundbars allow for voice control, meaning you can speak your command and have the unit react. You'll never need to adjust the volume or change the input using a remote again!
Of course, they produce excellent remotes that are as stylish as their soundbars. So, you have options!
How much does they cost?
The Bose soundbar range costs between £170 and £900, making them ideal whatever your budget or requirements.
Anything to be aware of?
Bose soundbars are more expensive than some other brands. Some units lack features that are common on other soundbars, such as surround sound and Bluetooth connectivity. Some units can be difficult to set up, especially if you aren't familiar with home cinema equipment.
Where can you find support?
Bose offers a range of product support. They have a superb help section on their website complete with manuals, repair options, and more. If you want to contact Bose, you can via phone, email, or live chat.
A little brand history
Founded by Amar Bose in 1964, Bose Corporation is a leading audio equipment manufacturer. The company has a reputation for innovation and quality. People all over the world use Bose products. Many consider him to be a visionary engineer whose legacy lives on.
Bose is best known for its home audio systems, speakers, noise-cancelling headphones, professional audio products and car sound systems.
Bose was disappointed with the sound quality of a hi-fi stereo system he had purchased. As a graduate of MIT with a PhD in electrical engineering, he began researching acoustics at MIT in his spare time. In 1964, he founded Bose Corporation.
The company has come a long way since releasing its first product in 1968, the Bose 901 Direct/Reflecting speaker system. In 1978, the company launched noise-cancelling headphones, which were a commercial success and helped to make the brand a household name.
The majority owner of Bose Corporation is the Massachusetts Institute of Technology. As an award-winning brand, the company has won the Edison Award, the Good Design Award, and the Innovation by Design Award.
Discontinued Bose soundbars
As tastes change and technology advances, Bose has discontinued a few soundbars, including:
Smart Soundbar 600, Smart Soundbar 900, Smart Soundbar 300, Bose TV Speaker, SoundTouch 300 soundbar, Soundbar 500, Solo TV sound system, Solo 5 TV sound system, Solo 10 series II TV sound system, Solo 10 TV sound system, Solo 15 Series II TV sound system, Solo 15 TV system, CineMate® 1 SR, CineMate® 15 system, SoundTouch® 130 system,
SoundTouch® 120 system, CineMate® 130 system, CineMate® 120 system, VCS-10, VCS-30 Series II, VCS-30®, V-100, VS-100, SoundTouch soundbar system, Smart Soundbar 700, Videobar VB1, Solo Soundbar Series II, CineMate® 10, Lifestyle® 135, Lifestyle® 135 system II, and Lifestyle® SoundTouch® 135.