What's the best Samsung soundbar of 2023 reviews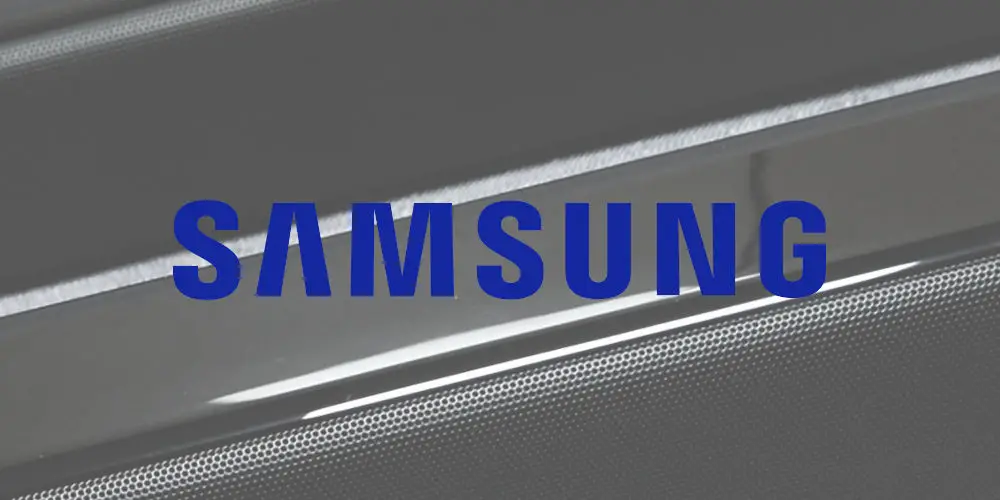 You've probably grown up with Samsung electronics in your home. The brand has been around for decades! If you're looking to pair speakers with a home cinema projector or improve your TV's sound, the Samsung soundbar range is ideal.
Many of the best Samsung soundbars have the SmartThings technology built-in, making it easy to integrate them into a smart home system. Samsung also sells a great range of TVs, projectors, and speakers, amongst other tech!
As the ultimate guide to the best Samsung soundbars, you can find all the information you need, whether you're buying a new soundbar or want to check on historic models. So, you just might want to bookmark this page!
Current product range
There are 8 units in the current range of Samsung soundbars, including:
Samsung Q990C Q-Symphony 11.1.4ch Soundbar with Subwoofer and Rear Speakers
Samsung Q930C Q-Symphony 9.1.4ch Soundbar with Subwoofer and Rear Speakers
Samsung Q800C Q-Symphony 5.1.2ch Soundbar with Subwoofer
Samsung Q700C Q-Symphony 3.1.2ch Soundbar with Subwoofer
Samsung Q600C Q-Symphony 3.1.2ch Soundbar with Subwoofer
Samsung Q60C Q-Symphony 3.1ch Soundbar
Samsung C450 Soundbar with Wireless Subwoofer
Samsung C400 Soundbar
What's the best Samsung soundbar
After gathering user feedback from multiple sources, the best Samsung soundbars are Q990C, and Q600C .
How do they compare to other leading brands?
It's worth comparing the Samsung range with other leading brands to help you make an informed decision.
While Sony soundbars offer an immersive sound experience and clarity, they don't include as many connectivity options as Samsung soundbars. Plus, Sony units are a little more expensive.
Bose soundbars offer a similar range of features to the Samsung range. However, they don't offer as many connectivity options and are usually more pricey.
Compared to the Samsung soundbar range, Yamaha's units are generally more expensive. However, they often offer more features and better build quality.
The Sonos Arc soundbar is comparably the most expensive unit but does offer a unique wireless experience. Sonos units allow you to create a multi-room audio system in seconds. However, the Samsung range is more powerful and many units support Dolby Atmos and DTS:X formats.
What we love about Samsung soundbars
Samsung soundbars are known for their high-quality sound, sleek design, and easy to set up. They produce rich, immersive sound. Many units support Dolby Atmos and DTS:X surround sound, making you feel like you're part of the action.
It's easy to set up a Samsung soundbar. And most models come with a remote control for painless operation. In addition to HDMI and optical inputs, most Samsung soundbars offer a variety of other features, such as Bluetooth connectivity, Wi-Fi streaming, and voice control.
How much does they cost?
With only a handful of soundbars in their range, you can buy a Samsung soundbar from as little as £170 and up to £1,600. Whatever your budget, Samsung should have a soundbar that's ideal for you!
Anything to be aware of?
Samsung soundbars are a fantastic option. However, it's important to consider the potential drawbacks before purchasing one.
They can be quite expensive, especially the higher-end models. And the more affordable models can lack different sound modes or several inputs. You might find that your model only has a single HDMI input, which isn't enough.
Samsung can also take what feels like years to repair or replace units. So, that's also something to bear in mind when purchasing a Samsung soundbar.
Where can you find support?
Samsung has an excellent support section on their website. You can find manuals, register a product, or request a repair. And there's plenty of information available.
Contacting Samsung directly is easy, as you can email, phone, and live chat. You can easily access support, regardless of your concerns.
A little brand history
Samsung has come a long way since its humble beginnings in 1938. Today, Samsung is a global powerhouse, and it is well-positioned for future success. As one of the world's largest multinational conglomerates, Samsung is headquartered in Seoul, South Korea.
Founded as a grocery trading store, it soon expanded into other businesses, such as textiles, insurance, and securities. By the 1960s, Samsung began to focus on the electronics industry.
It quickly became a major player in the global market, and by the 1980s, it was one of the world's leading manufacturers of televisions, refrigerators, and other home appliances.
In the 1990s, Samsung expanded its electronics business into new areas, such as semiconductors and mobile phones. They also began to heavily invest in research and development, releasing new technologies, such as OLED displays and 5G networks.
Today, Samsung is a global leader in the electronics industry. The company's products are known for their high quality, innovative design, and competitive pricing. You can buy a Samsung smart TV, Blu-ray player, smartphone, and more.
Discontinued Samsung soundbars
Over the years, Samsung has discontinued several soundbars, including:
HW-F350, HW-F550, HW-K55C, HW-K650, HW-K950, HW-Q60T, HW-Q70R, HW-Q80R, HW-Q90R, HW-Q950R, and HW-Q990R.