How to build a home gym and jumpstart your fitness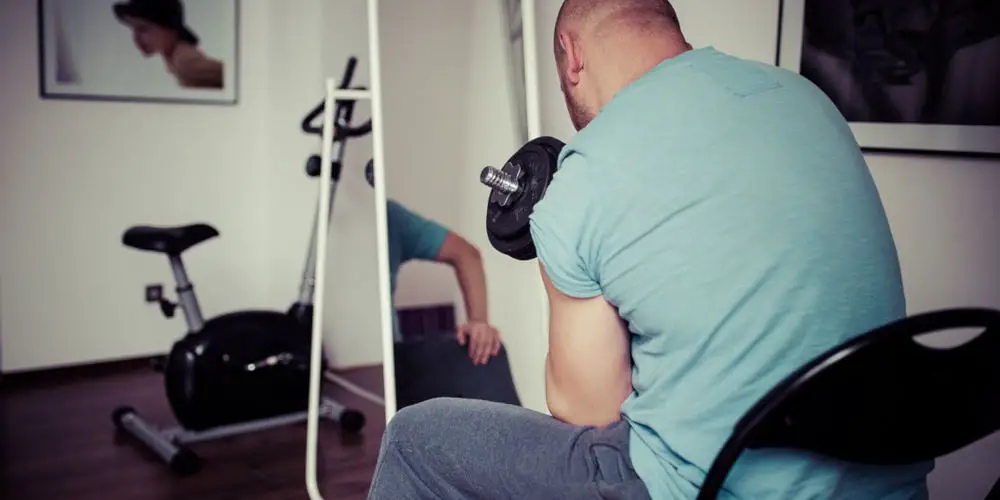 You may dream of having a gym or dedicated space to work out and stay fit but don't have a clue how to build a home gym. Thankfully, it's simpler than you think, but you have to commit to using it!
There are no secrets to staying fit and healthy. It's a matter of watching what you eat and exercising regularly. Many join their local gym full of optimism in January, only to find any excuse not to go in February!
Some know they should be doing more exercise but don't fit into the gym crowd and don't fancy running or cycling. Whatever your reason, choosing to build a home gym in a spare room or garage could be the right solution for you.
Should you build a home gym?
Before we get started, it's worth remembering: The road of hell is paved with good intentions.
You might plan to build a home gym in your spare bedroom or garage rather than building a home cinema! However, before you spend any time or money, be completely honest with yourself.
How often will you use the space?
If you plan to use your home gym a few times each week, then it's worth investing the time, effort and money. Otherwise, consider getting a bike!
The worst thing you can do is to buy lots of expensive equipment at the start or invest in faddish fitness equipment. Our nation's attics are full of ab cradles, ab belts, vibrating dumbbells and more, most of which were used a handful of time, only to be relegated to the attic!
Do you prefer to work out by yourself?
Some people find working out with others motivating. Whether they look forward to expert classes or enjoy the social aspect. A home gym won't satisfy either of these.
Of course, a home gym is incredibly convenient and can be designed around your fitness goals. However, it will lack the trainers, the latest equipment and community feel of a normal gym.
If you like starting your day training alone or enjoy exercise after a stressful day, then building a home gym is for you.
Your lifestyle
Your lifestyle will have a big impact on whether having your own gym is right for you.
If you have children, a home gym can be a fantastic way getting a work out without having to sort childcare (or dumping them on your other half).
On the other hand, having your children around could prove to be a disaster. As an effective work out relies on being able to block everything out for an hour or two, having kids running in and out will slow down your progress.
Finally, it's worth considering your work-life balance. If you work long hours in the week and are always on the go, attempting to build a home gym could be a great way to escape yet stay at home.
Others will want to get away from home and work out in different surroundings. So it might be best to choose a fitness centre in between your home and office.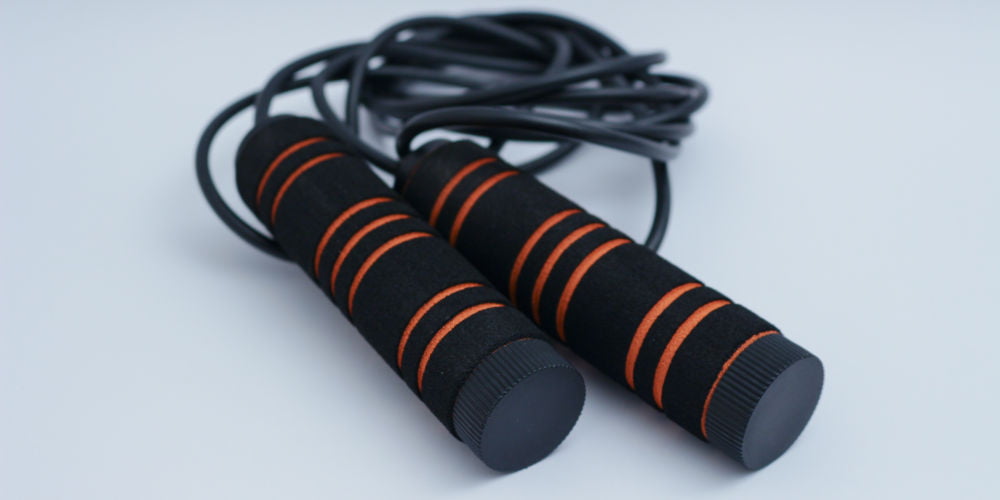 Your budget
Contrary to popular belief, it's better to build a home gym with a small budget and only a few key elements. Over time you can expand and fine-tune your fitness equipment.
There's no reason to waste money on unnecessary cardio equipment, multi gyms and highly specialist pieces. Most of these aren't that useful even in a commercial gym, let alone in a home gym.
Our advice would be to start small and buy the best you can afford. If you're happy to wait for a good deal, then set up alerts on eBay, Facebook Marketplace and keep checking websites like Gumtree.
Usually, second-hand fitness equipment can be purchased at 50% of what it would cost new. Again purchasing this way will take patience, but fits in line with our start small and build strategy.
In terms of a rough idea of budget, you start to build a home gym comfortably with around £1,000 to £2,000.
Basic design
Designing the optimum space is fairly straight forward. If you have a spare bedroom or disused office, then you'll want to change the flooring and maybe give it a lick of paint.
The process is similar if you plan to build your home gym in a converted garage as well as painting and new flooring, it's probably worth adding heating.
The right flooring will protect your room and ensure that your equipment lasts a long time. It will also lower the sound level emitted from the space.
It's worth investing in commercial-grade foam flooring, which is available as interlocking squares. Amazon has a range, including the BeMaxx Fitness 18 Pieces EVA Puzzle Tiles, which costs £24.
Once in place, the right flooring will last for years and will protect your investment.
One of the bonuses of designing your own home gym, is you can tailor the space to motivate you. You can hang inspirational artwork as well as a whiteboard to keep track of your progress.
Spend some time thinking about how you can customize the space to motivate you to reach your fitness goals and keep you inspired.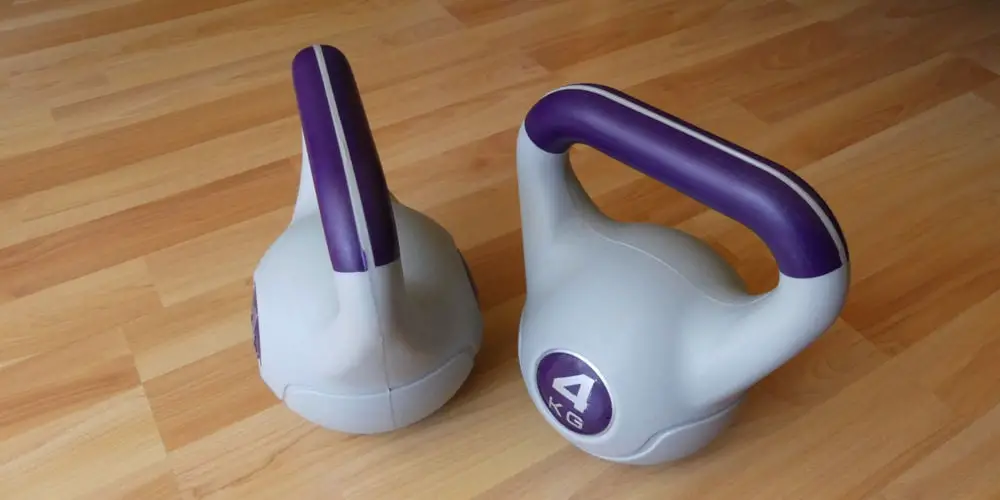 Essential equipment
Starting with the most basic and essential equipment, we've paired it back to 5 items. Again there's no reason or need to build a home gym with every machine or piece of equipment imaginable.
Of course, you could start with one or two items and keep adding new piece as you feel they are worth the investment or have the money.
Barbells
London based personal trainer, Scott Laidler, recommends investing in Barbells. You can use them for pretty much all of your workouts.
Scott points out – "That real workouts that produce results are not contingent on a vast array of flashy exercises, but rather the classic core few that we know work and have stood the test of time."
Here's a list of the basic exercises you can do with a barbell set:
Legs: Front squat, Back squat, Lunges, Deadlift
Back: Barbell row, Upright Row, Power Cleans
Shoulders: Military Press, Behind the neck press
Chest: Bench Press (flat incline & decline)
Arms: Bicep curls, Skull crushers, Close grip bench press
Our top pick is the PROIRON 20kg Cast Iron Adjustable Dumbbell Set, which is available from Amazon for £50.
Kettlebells
If you lack space or are hoping to prioritise versatility, then purchase a pair of heavy Kettlebells (12-16kg) rather than a rack of dumbbells.
Kettlebells are a far more versatile and can replicate most of the exercises you'd use dumbbells for. They also add an element of momentum and functional training to your workouts.
They can be used in 100s of different ways and are reality small, so don't take up much space in your home gym.
We recommend the BodyRip PREMIUM Neoprene Kettlebell as it's available in a range of weight and colours. The 12 kg version will set you back £28 from Amazon.
Skipping rope
Skipping is one of the best full-body workout available. It uses your abdominals to stabilise the body, legs (calves, hamstrings, quadriceps) for jumping and upper body (forearms, deltoids) for turning the rope.
Skipping ropes are a low-cost piece of kit that is easy to carry and have multiple uses.
Our top pick, Gritin Skipping Rope costs £6.99 (on Amazon) and has anti-slip soft memory foam handles and uses a tangle-free adjustable PVC coated steel cable.
Yoga Mat
Yoga is a fantastic form of exercise to clear your mind and keep your body in top condition.
Practising Yoga regularly will increase your flexibility and it can lessen chronic pain such as lower back pain, arthritis and headaches.
Yoga is ideal if you sit at a computer for long hours of the day!
So buy a mat, such as the IUGA eco-friendly yoga mat (costs £27.95 from Amazon) and either join a local class or let YouTube be your instructor.
Plyometrics
Paul Stainthorpe, editor of the Father Fitness blog recommend Plyometrics or "jump training".
Using a box as a platform, you jump on and off. The idea is to exert maximum force in short intervals of time and exercise different muscle groups. These exercises will increase your speed strength.
Paul recommends putting it against a wall, especially at the beginning. If you lose your balance, you can steady yourself easily.
Our top pick is Body Revolution Plyo Box, which at £139.99 (from Amazon), isn't the cheapest bit of gym kit. Built from high-density foam, it's soft padded landing surface prevents injuries. It is height adjustable (50, 60 and 75cm) and versatile.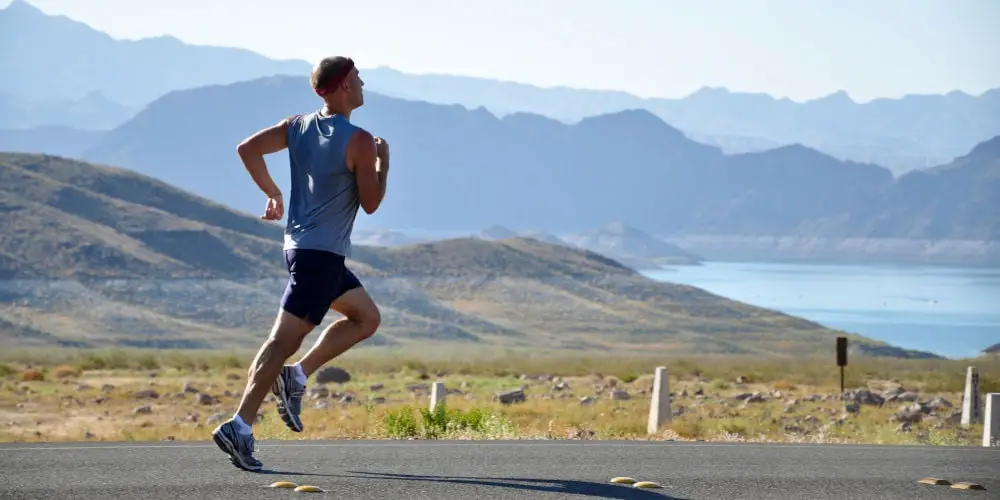 Wait, no cardio?
If you're thinking "but wait, no treadmill, rowing machine or cross trainer?", then you're not mistaken.
While you can add these machines, there's so much more to getting fit and losing weight than cardio. Stretching and strength training is far more productive. For a more cardio-intensive workout, you can simply add more repetitions at a faster rate.
If you're burning to run, then get your trainers on and pound your local pavements. You could cycle outside or use your usual bike with a stand (such as Yaheetech Bicycle Magnetic Trainer).
Indoor spinning is a superb way to work on your fitness and catch up on a TV series or a podcast.
Mirrors, Hi-fi and TV
If you want to fully recreate a commercial gym, albeit on a smaller scale, then you'll want to add some mirrors, a TV and a Hi-Fi. Some love having mirrors as it motivates them, others not so much. So it's down to personal preference and budget.
If you plan to work out alone then it's good to have the option of a TV or stereo as this can help motivate you especially if you're spinning.  Again you should consider these element when you build a home gym.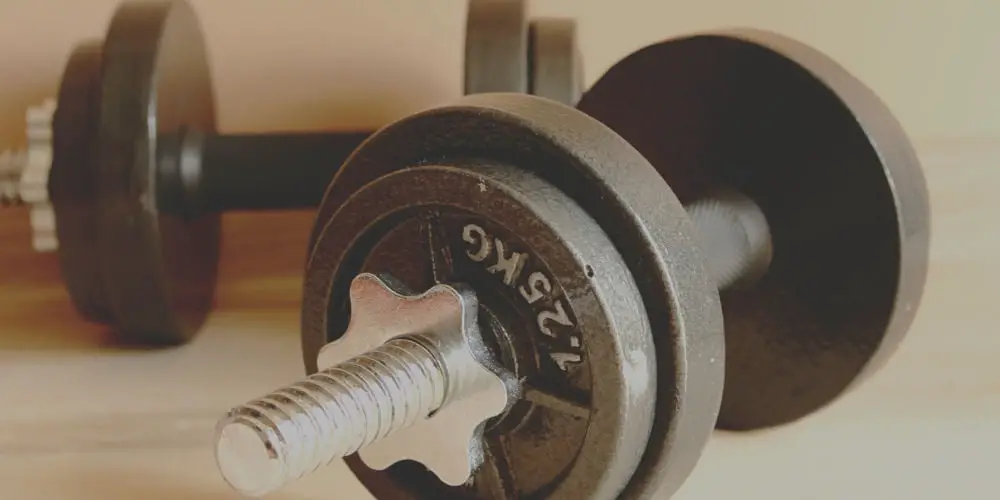 Before you start working out
With your home gym complete, it's worth investing in a few sessions with a local personal trainer. They will be able to devise a custom plan which will enable you to reach your goals.
Also, a personal trainer will be able to show you how to get the best out of each bit of kit.
With all the money you'll save, it will be worth having a personal trainer visit a few times a year to help you keep on top of your goals and check your safe while improving your fitness.