7 Steps to make buying artificial grass easy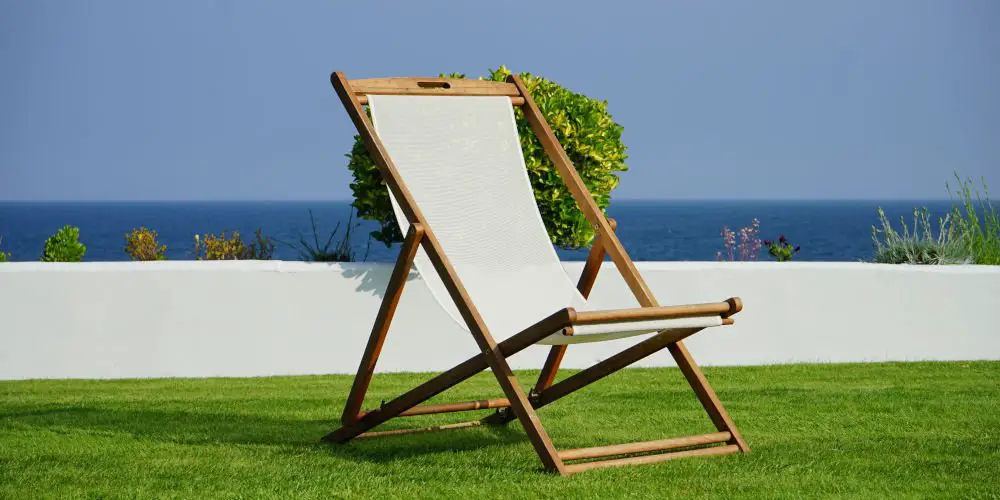 PUBLISHED: 26th March 2019 | LAST UPDATE: 26th October 2021
Considered a novelty just a few years ago, artificial grass is here to stay. In this guide to buying artificial grass, we'll cover everything you need to know, including what type of fake turf is bes and if you can install it yourself.
Unlike a traditional lawn that develops with each season, artificial turf always looks lush and needs minimal work. You'll never need to waste another moment mowing your lawn again. So, you can bin your mower and hose!
As a growing market, deciding on the best artificial grass for you can be tricky. So here are seven steps to consider when buying artificial grass. Each will help you make an informed decision.
Does artificial turf look fake?
Let's start with the most pressing question. Does artificial grass look fake?
If you had asked us 5 years ago, the answer would be a resounding yes. However, as more brands have entered the market, the quality and style of the grass available has developed.
Take Easigrass, who sells a range of different types of artificial grass. Each type looks authentically like grass but can be used for a wider range of applications. Easigrass has even won medal approval at the Chelsea Flower Show. So you know it's top quality faux!
Types of artificial grass
Buying artificial grass for your garden is a lot like purchasing a carpet. Generally, you buy by the square metre. Like carpet, your order will arrive in rolls – usually 2 or 4 metres wide.
Pile height varies massively between brands and styles. One of the UK's leading suppliers Artificial Grass Direct offers a range from 7mm to 45mm. Easigrass, however, offers a range from 23mm to 45mm. We've also seen commercial types which ranged from 10mm up to 80mm.
If you're after a lush-looking lawn, you'll want to choose a pile height of 30 to 37 mm. Any larger and gravity will pull it down, making your new lawn look flat. If you like the fresh-cut look, then choose a smaller pile.
Also, bear in mind that taller grass will be less resilient and therefore may need replacing sooner. However, taller grass will feel better to touch.
It's worth considering all of these factors when purchasing. Don't buy blind, if you're DIYing, then order some samples. Some retailers will send you some for free or a small fee. A good landscape company will bring samples to the first meeting.
When buying artificial grass, it's critical you research and compare potential products on more than just their aesthetic appeal.
Conversion cost of buying artificial grass
Unfortunately, comparing the upfront cost of real vs fake is only partially helpful. You also need to take into account long term costs, including buying a new mower.
For example, imagine you've just moved. Your new back garden is just dirt. Laying real grass yourself would cost you around £6 per m2.
Buying artificial grass, on the other hand, costs between £8 and £70 per m2. While you can install it yourself, getting the professionals in is likely to double the price. It's typical to spend somewhere between £1,000 and £2,500 on fitting a lawn of 50 m2.
However, and it's a big one, consider ongoing costs.
Cutting real grass involves time, effort, and money. You might replace your lawn mower every five years, and while we've covered a range under £100, buying a new one will cost you something. Not to mention the cost of hiring a gardener if you're lucky enough to have the money.
Whereas artificial grass, once installed, should cost nothing to maintain. Plus, it will always look superb. Yet another reason why buying artificial grass can make sense.
DIY vs professional installation
As getting the pros to install can double the cost, can you DIY? In short, Yes. It's fairly easy to install artificial grass. However, it's a time-consuming process.
If you don't want to spend a few days working hard and have the money, we would recommend hiring a professional. Make sure you get a few quotes and chose the firm which you feel is best. Don't automatically go for the cheapest as it could end up costing you more in the long run.
Measure area
Firstly we need to measure the area where we wish to add artificial turf.
If you have a square patch, measure the length and width in metres. Multiplying these figures together will give your area in square metres.
If you don't have a square lawn, you'll need to divide it into sections. Calculate the area of each section and add them together. This final figure is how many square metres of turf you'll need.
However you arrive at your end figure, it's worth adding at least 10% as you'll lose some to wastage, etc.
Order ya turf
Online is the best place to look for artificial grass. The more research you can do the better. If you're happy with what you see online, then order some samples. Don't go straight into spending loads of cash.
When the sample arrives, if you're still happy then it's time to check your figures and place an order. If you're unhappy, keep looking and ordering samples until you find the best artificial grass.
A tip on price, some of the big chains might be able to give you a better price. It could be they have a sale on or you have a discount code. If you don't, it's still worth trying to negotiate.
Clear existing grass
While you wait for delivery, it's time to get dirty and remove the existing turf. First, plan what you'll do with the waste. Can you hire a skip? Or use your car to dump it?
Once removed, you'll need to dig down by around 50mm and then spray the area with weed killer. You'll also want to tidy the garden to enable you to move quickly while laying the new grass.
Add a base layer
Using general builders sand, spread a base layer over your area. Considering the pile height, you need to add enough sand to create a firm base, yet not so much that your new lawn looks out of portion with the rest of the garden.
Compact base layer
You next want to compact the sand to create a solid foundation. A scaffold plank and hammer is the cheapest way to compact sand. You could, of course, hire/buy a heavy roller. Whichever method use a spirit level to check that the surface is even.
Weed membrane
Your artificial turf might have a weed membrane already built in. If not, you'll need to lay one on top of the compacted sand and nail it down.
Laying turf
You're now ready to un-roll your new artificial turf. Use a craft knife to cut rolls to size, score the underneath and when happy cut.
Join the seams together
This step is the tricky part. Where two seams meet, you need to apply joining tape underneath the grass. Start by folding the edges back. Apply adhesive to the tape and fold back the grass. This should successfully join the two edges together.
Pin the edges
If you're happy, using a hammer and pins, secure the grass. You'll want to hammer a pin in every 200 mm or so as this will prevent the turf from coming loose. Try to hide the nails within the pile.
Finishing touches
Using a wire brush, ruffle the grass. This should hide any visible signs of the installation. Finally, using a craft knife, tidy up the edges and corners.
Most realistic artificial grass
Contrary to popular belief, there's a range of colour tones available. You can choose from greens, browns and even white.
If you pick some grass from a lawn, you'll see there are many shades of green and some browns in there as well. So to achieve a realistic appearance you need a blend of colours.
A bright green tone is more likely to look like a bowling green, whereas a lime green tone with a brown fleck will look more natural. Your colour choice is down to your personal preference, budget and requirements.
So, that's why it's always best to start with samples. Before buying artificial grass, try each sample in different locations as this will give you an accurate picture. Next, decide which is the best artificial grass for you.
Imagine you're choosing paint colours for your lounge. You wouldn't buy a large paint pot, start painting and hope for the best. You'd test different options first.
Environmental implications
Real turf requires a lot of maintenance, which can have an environmental impact. However, when made from recycled material, artificial grass has little environmental impact.
Fake turf doesn't need watering, mowing or feeding. And as it lasts 25 years, over its lifespan, the artificial turf is less costly, overall.
However, fake grass doesn't enable worms and soil insects to thrive. So expect to see fewer birds as your lawn is less attractive to them.
A real lawn absorbs carbon dioxide and has a cooling effect in summer. Neither is present in the fake turf.
That said, both real and fake grass will have the same draining. So, you won't get standing water if you do decide to replace your real turf.
Selecting the best artificial grass for your garden
Artificial turf has come a long way in the last decade. So much, in fact, you'll probably not know the difference!
When it comes to changing your lawn, it is a big investment upfront, whether you choose to DIY or hire a landscaper. With that said, buying artificial grass should save you money over the lifetime of the lawn and will be kinder to the environment.
While we've outlined the process of buying artificial grass and installing it yourself. However, if you do decide to hire professionals, make sure you interview at least two or three companies before signing on the dotted line.
Ask what the quote includes. Some companies add hidden charges for things such as the hire of machines and skips. Also, ask what kind of warranty is included.
If you do DIY, do your research. Start by ordering samples to confirm that you're about to buy the best artificial grass. Make sure you have enough time to get the job done and plan your time. There's nothing worse than having to return to work after a bank holiday with half the lawn unfinished.
Here's to your always fresh looking lawn created from the best artificial grass!