Can Alexa notify me when my dog barks?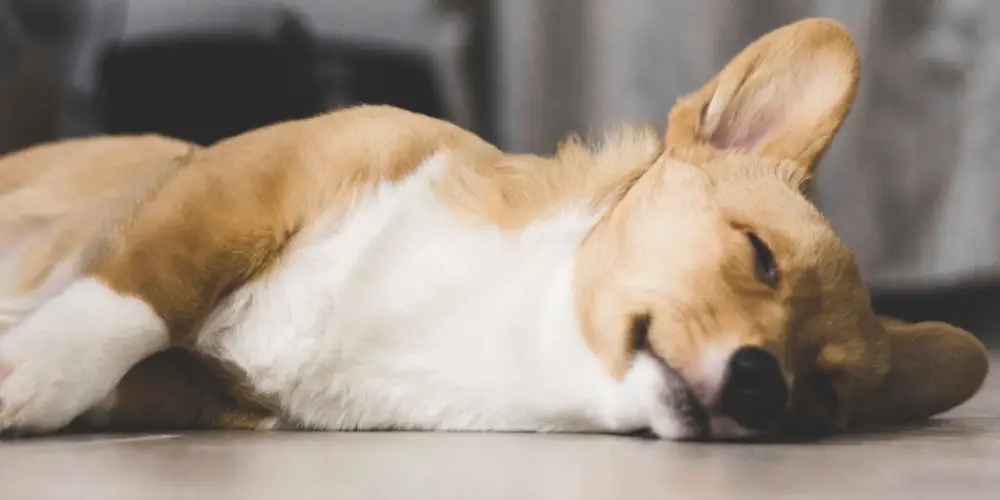 If a dog barks in a forest, does anyone hear it?! OK, well, yes. You'll know as a dog owner that every time your pooch barks, it might annoy you or your neighbours, especially if they are barking for no reason. You might wonder can Alexa notify me when my dog barks?
As Alexa is available on a myriad of devices, including the Amazon Echo Dot and Echo Show, you probably have a device with it on somewhere in your home. Being able to use this smart tech to keep your dog happy and stop them from barking should be easy?!
Sadly, there's no direct way that Alexa can notify you when your dog barks, but there is a range of skills available that will entertain your pooch, making them less likely to bark.
Alexa can talk to your dogs (and cats)
If you constantly worry about your furry friends when you're at work, ask Alexa to entertain them while you're gone. Don't worry, your pooch will still miss you and wait excitedly by the door for your return!
There are two Alexa skills you could download. For cat lovers, there is Meow! or use Woof! if you're a dog lover. How they both work is simple, Alexa acts as a virtual cat or dog and converses with your pet by meowing or barking.
Alexa can start the "conversation"; after your pet responds, the virtual assistant will continue mimicking the animal sounds. Just say, "Alexa, enable Meow or Bark" to keep your pets entertained all day.
Drop In on your pets at lunch or anytime
Alexa has a superb feature called Drop In, that allows you to instantly connect with another Echo device (so long as the permission settings are correctly set). While this feature is designed for checking on elderly relatives or kids, it works equally well for pets.
Depending on your device at home, you might be able to see your pooch (Echo Show) or just be able to hear them (Dot), all from the comfort of your phone or tablet. no matter where you are.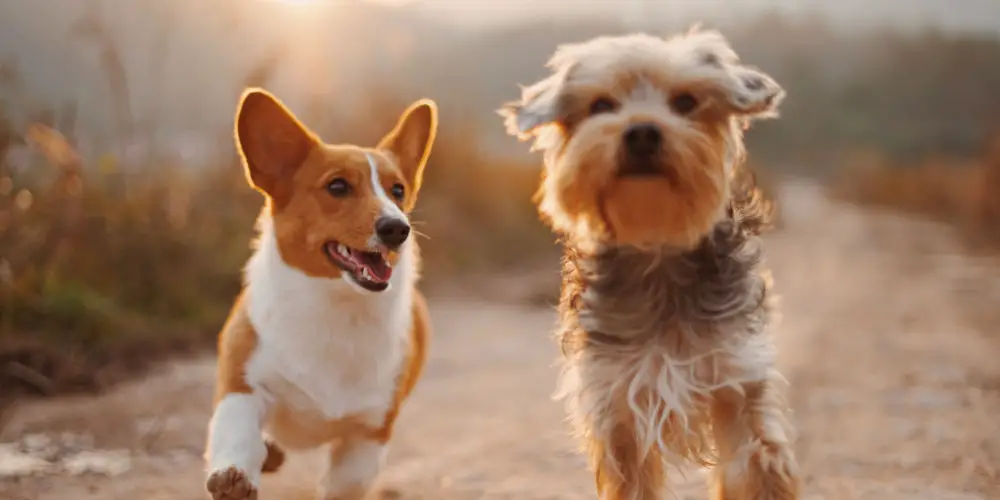 Calm My Dog
Help your dog to relax with soothing music that's curated to calm and keep your dog company. Listening to slow tempo classical music can reduce stress and have a positive effect on dogs. Before first use, enable the skill, then say "Alexa, open Calm My Dog" to begin.
The Premium version allows you to treat your dog to an enhanced calming experience with many added features.
Furbo Dog Camera
Alexa alone can't tell you when your dog is barking but link it with a Furbo Dog Camera, and you have a winning combination. Furbo allows you to see, hear and talk to your dog in full HD from anywhere.
When Furbo senses your dog barking, it sends a push notification to your phone. But that's not all! Furbo has a built-in treat dispenser that can be filled with treats and activated from anywhere using a free iOS/Android app.
With your Furbo Dog Camera set up, you can enable the Furbo Alexa skill. It allows you to schedule things while you're busy at work all day. For example, you can ask Alexa to toss a treat every hour from 9 am to 5 pm.
If you're not completely convinced that you need a Furbo Dog Camera, that's fine but you should consider buying a smart automatic pet feeder.
Audible for dogs
Just like you enjoy listening to Audible books, your dog does too! But you might not have the time to read to them. You need Audible for Dogs, which is a great skill to enable.
Dog behaviourist and Dog Whisperer Cesar Millan partnered with Audible to make a series of Audible books. Nearly 76 per cent of Alexa users who tried the audiobooks reported their dogs became calmer and more relaxed.
You'll need an Audible account with Alexa using the Alexa app on your phone. From there, download the free book "Audiobooks for Dogs by Cesar Millan".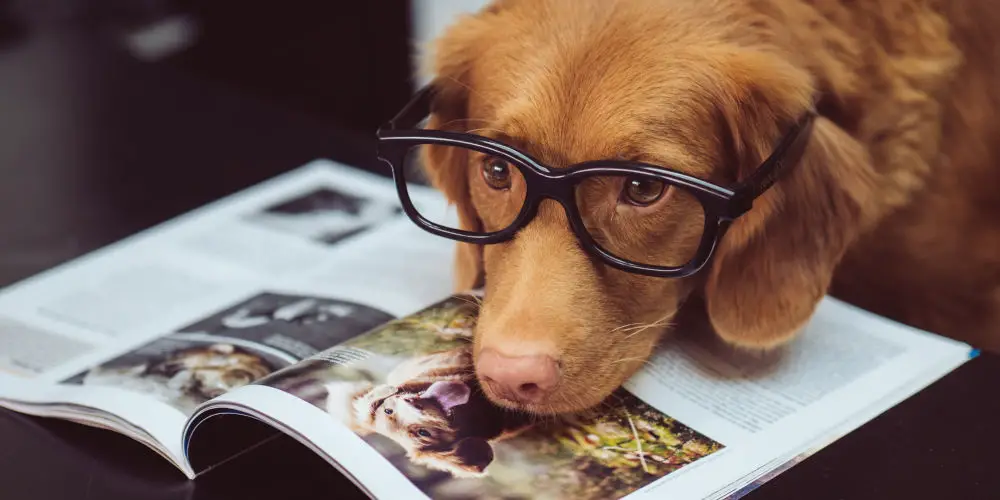 Interesting dog facts
You can find multiple Alexa skills that will educate and entertain you with dog facts. Our favourite is Dog Facts by Best Design, which will help you to know more about dogs to keep them healthy and happy.
Use this skill to learn how the basics of dog care and some interesting facts. Say: "Alexa, open dogs facts". It aims to educate, dispel myths and ensure your pooch is well looked after.
Al's Dog Training Tips
Enjoy a series of daily dog training tips, quotes, and conversations with Al Longoria, Dog Trainer and Owner of Longoriahaus Dog Training in Houston, Texas.
Using the advice in Al's Dog Training Tips, you can ensure your raising a happy and reliable dog. He covers everything from basic dog training techniques to the mindset we need to effectively manage dogs in today's busy world. Read his blog for even more advice and tips.
My Dog Training Podcast
Created by the experts at McCann Professional Dog Trainers, The My Dog Training Podcast skill will teach you more about how puppies and dogs learn. You'll also learn the best ways to help them to be successful in their training!
McCann Dogs helps over 500 dogs and owners each week to have a well behaved four-legged family member. So enjoy the conversation that comes from the wealth of experience of their trainers.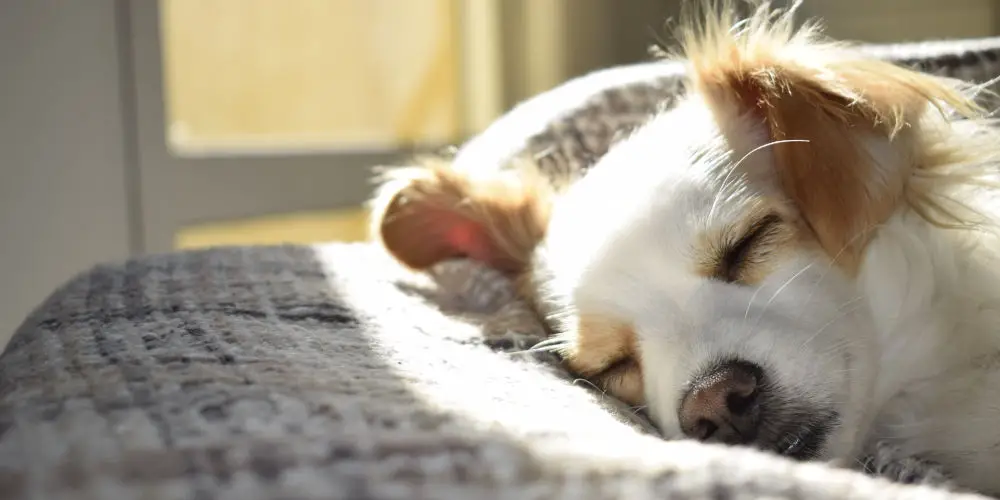 Show me photos of different dog breeds
Use The Dog Breeds skill to ask Alexa for any popular dog breed. It'll search a database and send a photo to your Alexa device screen or activity section of your Alexa app. Ask "Alexa, Ask Dog Breeds to get me a Labrador" or "Alexa, Get Dog Breeds to show me a Bichon Frise".
Comfort My Dog
If you want your dog to feel more relaxed and calm, less anxious, sleep more and be generally happier, then play them some music using the Comfort My Dog Skill. With a specially curated playlist, this skill will ensure your furry friend feels relaxed, and you'll also benefit from it!
The skill's creator, Voice Games, also offers a "Calm My Cat" skill that helps relaxes your feline friends.
So, can Alexa notify me when my dog barks?
As nothing can completely stop your dog from barking, you need a few ways to reduce the likelihood of it happening. Alexa can help you train your dog better and keep it happy while you're out. So, can Alexa notify me when my dog barks? Sorry, but it can't. It can, however, make the situation better.