20 Cool things Alexa can do to simplify your life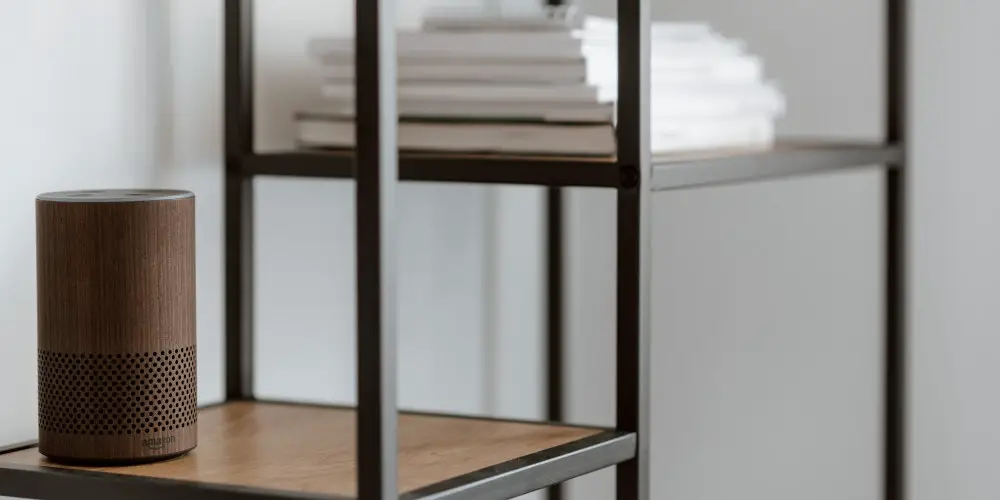 As we embrace smart home technology, it's easy to forget just how powerful it can be. And with more of us adding an Amazon Alexa enabled device into our homes, it's worth exploring just a few of the cool things Alexa can do for you!
You'll find some basic Alexa skills, a few interesting hacks and many ideas you can use your device to change your life. Hopefully, within these ideas are a few which help you simplify everyday tasks, freeing up some of your time.
All of these work no matter what Alexa device you have or the generation! So whether you have an Echo Dot, Echo Show or even the Echo Studio, there's plenty of cool things Alexa can do to simplify your life!
#1 Alexa, add milk to my grocery list
Never forget to pick up milk when shopping again! Ask Alexa to create a grocery list using AnyList. When you get to the supermarket, pull out your phone and check the app. Pretty cool!
#2 Set a 10-minute timer
Let Alexa help you bake, work out or even time the children's TV time! Simply ask her to set an alarm to ring in x minutes. And if by magic, she'll do it! Just one of the cool things Alexa can do for you!
#3 Send a hug
Stuck at home and missing someone you love? Within seconds you can send a virtual hug to your friends and family, and remind them that you're thinking of them! Say, "Alexa, send a hug" to deliver a virtual hug with any of your Alexa contacts.
On all Echo devices, you can call your friends or family using Alexa Drop In feature. If you both have Echo Shows, then you can video call them.
Whether you make a voice or video call using Alexa, you will brighten the day of the person you call. So start sending virtual hugs to everyone on your Alexa contacts list!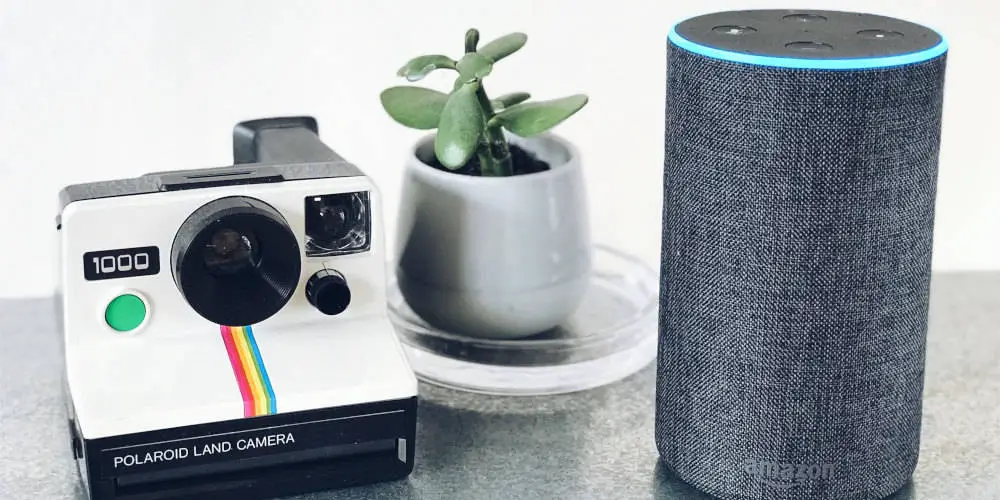 #4 Will it snow today?
Granted, in the UK this could be seen as a waste of breath. However, who doesn't wish for a snow day where work takes a back seat and fun rules! At worse, Alexa could inform you that it might rain today and you should take a coat.
#5 Schedule a meeting
As long as you have access to your contact's calendars, you can schedule meetings using Alexa. But that's not all! Amazon's assistant is programmed to suggest meeting times that work for both of your schedules.
Plus, if a conflict arises after you've scheduled a meeting, you can ask Alexa to move the appointment to a different time. Supported calendars include iCloud, Gmail, G Suite, Microsoft Office 365, Microsoft Outlook and Microsoft Exchange (only through Alexa for Business).
#6 Let's plan a holiday!
As it's always good to have a holiday to look forward to, why not enlist Alexa to help! For this to work, you'll need a Kayak account. After linking them together, you can ask "Alexa, where can I go for £300?" and she'll give you options.
#7 Misplaced your phone? No problem!
Misplacing your phone is one of life's most troublesome issues! If you're using an Apple iPhone, then you can use your iPad to locate it. Doing this involves navigating multiple menus tho. Yes, Alexa works with your iOS devices.
With Alexa, you can quickly locate your phone by saying "Echo use phone finder to find my phone". Echo will then say "alarming your phone, if it is online it will soon begin to vibrate". yet another of many cool things Alexa can do to help you!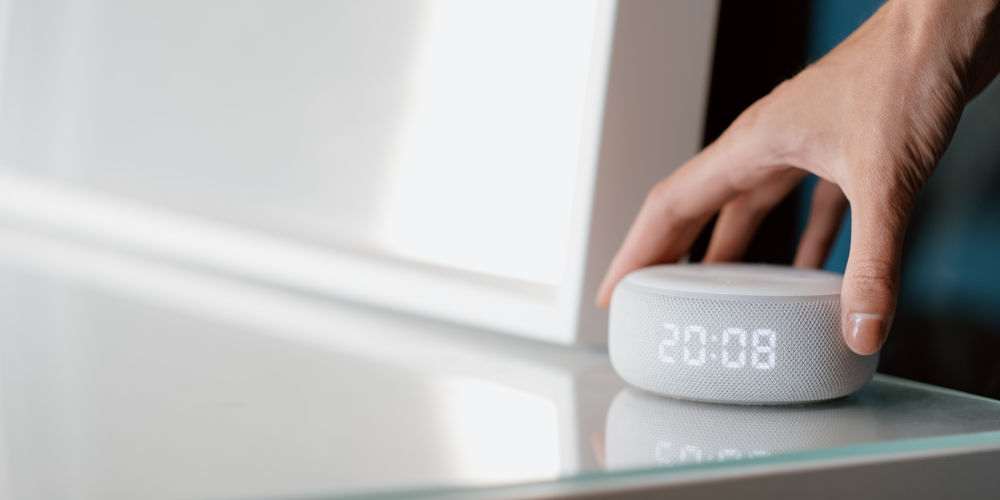 #8 Alexa, set a romantic mood!
If you're yet to upgrade to Phillips Hue Smart Bulbs, you should as Alexa can control them using voice commands. It's pretty similar to how you'd control them using the Phillips Hue app: "Alexa, please dim the lights!"
If you're interested, then start with our guide to How to control lights with Alexa.
#9 Relax by playing games
Whether you're want to relax or have time to kill, Alexa offers a ton of different trivia-related skills. Some of the best Alexa skills are games. Our favourites include Rock, Paper, Scissors, Lizard, Spock, 20 questions, bingo, and even tic-tac-toe.
More are cropping up all the time so check out the Games, Trivia & Accessories section of the Alexa app to find the game you'll enjoy playing.
#10 Play some cool music!
As a Bluetooth speaker, all Amazon Alexa devices can stream any music you purchase on Amazon. But not that's all, you can enjoy listening to content from Amazon Prime (30-day FREE trial), TuneIn, and Audible. You can even ask Alexa to read your favourite Kindle book.
Of course, the Amazon Echo range isn't designed for parties, for that, you'll need a few Sonos units. But for daily use for you and your family, they're perfect for enjoying your favourite tunes! And unlike your phone, you don't use a single bit of data or quickly run out of battery.
#11 Ask for a fart! (no, really!)
Before you ask. No, we haven't told our kids about this one yet. But then again, they probably knew it before you did. Hours of fun (you'll wish they never found this feature)! While not at the top of our list of cool things Alexa can do, it is entertaining!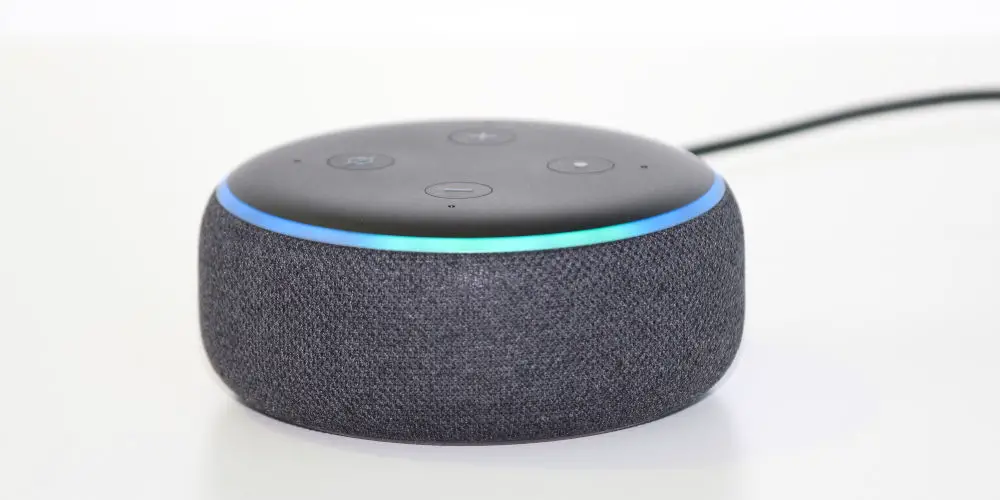 #12 Alexa, read us a bedtime story
Having Alexa read your kids a bedtime story is no replacement for you. However, you might not always be at home to read to them. So use the Short Bedtime Story skill to tell your kids a bedtime story. You can even customize the names so they match your kids.
You can even use Alexa as a baby monitor, ensuring your little ones are safe without having to visit their room!
#13 Keep your home clean
No one, well very few enjoy vacuuming their home. So why not let Alexa take care of this task?! Thankfully, you can control many of the best robotic vacuums using Alexa. Vacuuming has never been this hands-off! Just one of the cool things Alexa can do that saves you time and effort!
#14 Get recipe ideas
Don't you hate cooking the same dishes week after week? Never fear as Alexa has a solution! You could use the BBC Good Food or Healthy Meals or even Don't waste food skills. All will provide a wealth of recipes along with the steps to create each dish!
#15 Alexa, I need to meditate
You can use Alexa to access Headspace and improve your life using meditation! We could all do with a few minutes to take a break and de-stress. And if you want to sleep better, Alexa can help there too.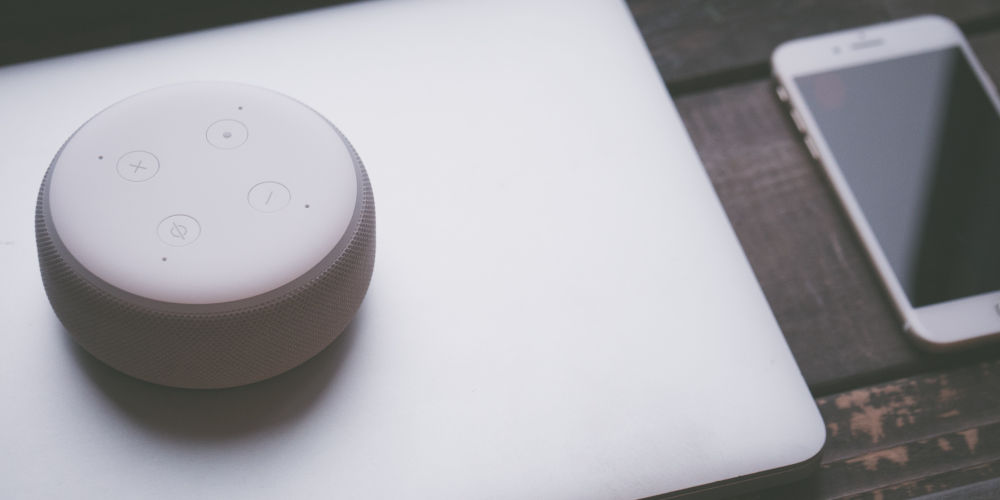 #16 Train Alexa to do pretty much any task!
While Alexa can't communicate every device available, it does integrate with IFTTT, allowing you to control a wider range of products. You can easily create sequences or tasks using IFTTT across multiple devices and control these via Alexa.
For example, you can use IFTTT to change your light bulbs colour after a certain time. Alexa can't do this alone, so you have to program it through IFTTT. If you're ready to take the plunge, CNET has some fantastic Alexa IFTTT recipes.
#17 What's the traffic like right now?
Alexa can tell you the roads to avoid on your morning commute, which is especially nice if you don't want to wait ten minutes for a traffic report on your local radio station. You can even get the estimated time of your drive!
Plus, you can buy an Echo Auto and enjoy using Alexa in your car!
#18 Ask Translator for basic phrases
Ask for translations in 50 languages, and you'll find the answers in the Alexa app. It's one of the cool things Alexa can do regardless of where you are in the world! There is a catch, Alexa's foreign language speaking skills aren't existent right now, so she won't repeat them back to you.
#19 Alexa, read me a book
Magic happens when you connect your Amazon Echo and your Audible account. Several commands are available, which allow you to listen to any book. You can even skip chapters, pause, resume, and more. You can even listen to books in the Kindle store too.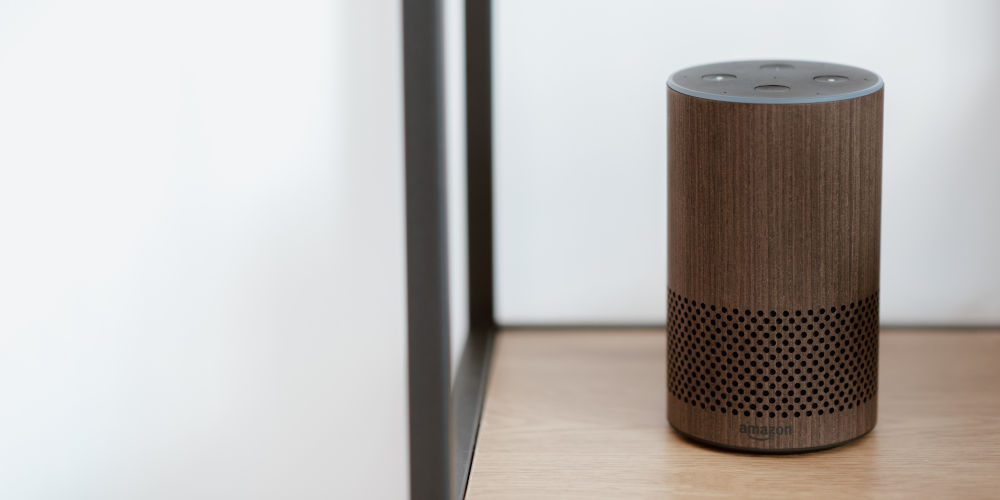 #20 Find your favourite restaurants
Never go hungry again! Leave it to Alexa, she knows the best restaurants, when they're open, and their address! Just ask! If you fancy Chinese one night and a pizza the next, don't worry as Alexa will ensure you're eating from the best.
#21 BONUS – Control your smart home
As home automation geeks, being able to control every element of our house using voice commands is mind-blowing! Yet thanks to Alexa, this is not only possible but highly affordable!
The best place to start is with the smart home compatibility tool to see what Alexa works with. But here are some ideas to excite your imagination:
Control your lights: Alexa can switch your lights on or off. Even changing the colour of the lights is possible (so long as they are colour-changing).
Open or close your gate: With a simple relay, you can open and close your front gate.
Enjoy trying these cool things Alexa can do for you!
If you don't use these Alexa skills, you'll forget them! So, it's worth trying as many of these cool things Alexa can do for you as possible! As a brief list, we've only scratched the surface of what's imaginable!
We didn't even cover how to change Amazon Alexa's name or voice, or the fact you can change Alexa's voice to Morgan Freeman!
Just don't forget, technology should enhance life, making it slightly easier. It shouldn't control your life or be cumbersome. Thankfully, all of the Amazon Alexa devices are easy to use and help to take care of some of life's key tasks with ease!