Transform your garden with these chic patio ideas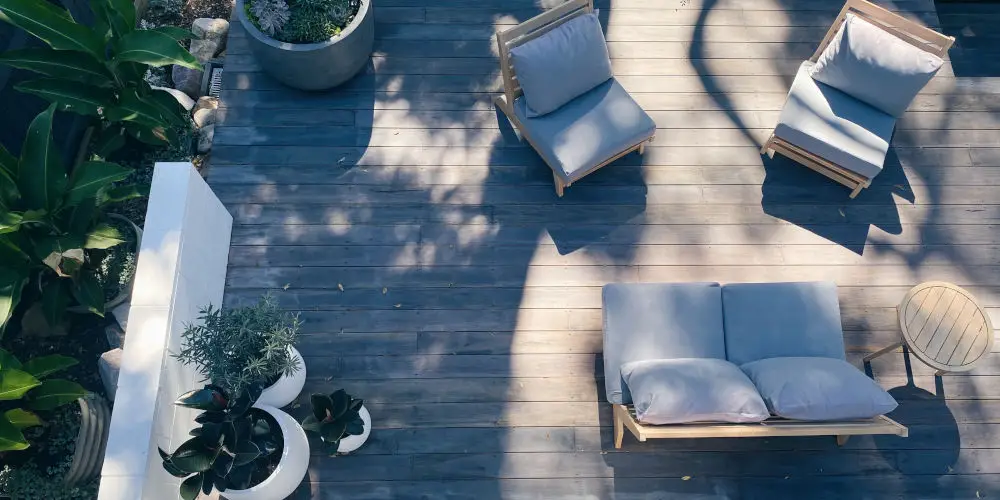 Picture this – it is a beautiful sunny afternoon, you're surrounded by your friends, the aroma of delicious food is in the air and everyone is laughing and having a good time! This is the power of having a stylish and functional patio in your garden, and it also adds value to your home.
Define your patio style
Your own personal preferences and the overall aesthetic of your house and outdoor space will impact the style of patio you choose. Common patio shapes are rectilinear, circular or freeform, created using pavers, bricks and natural stone.
There are lots of different decorative styles, rustic patios incorporate natural wood and stone and if you love incorporating bold, eclectic decor and patterns, then maybe a bohemian style patio is your thing! Modern patio styles embrace a more minimalistic design with clean lines.
Have a look at the architecture of your home when choosing a patio style, a modern patio would work well with a contemporary home whereas a rustic patio would suit a more traditional home.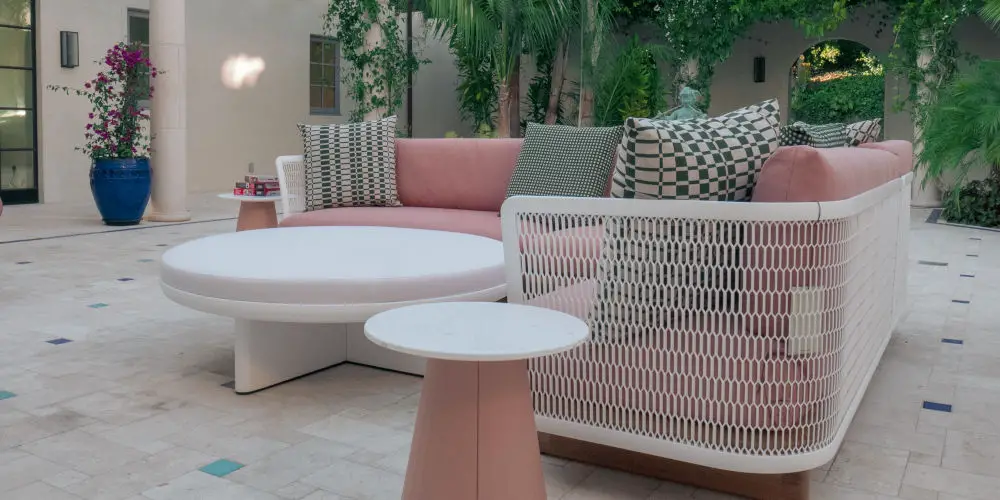 Choose the right furniture and accessories
Whatever you decide to use your new patio space for, choosing the right type of furniture is imperative! Ideally, your outdoor furniture will bring both comfort and function to the space, and it's important to consider the weather resistance of the furniture you choose.
Measure the space before you start shopping – a large patio will have room for a bigger dining table and perhaps a couch, whereas a smaller porch would suit a small round table with a few chairs.
Choose colours and textures that complement the exterior finishing of your house and garden (and that make you happy to look at!) Some must-have patio accessories include cushions, rugs and lighting, and of course some beautiful plants or flowers like those in the Platincasino mobile game Flower Fortunes.
You can find more inspiration online at sites like Pinterest or taking a trip to your local garden centre can also help you decide what accessories you would like.
Use lighting and decor to create an inviting ambience
You can create a magical oasis on your patio by choosing the correct lighting, the right lighting will feel cosy and inviting and also provide sufficient light. Overhead lighting like pendant lights or string lights work well to illuminate the whole space and create a soft ambience (consider whether your patio is covered or not, as this will affect your choices).
Use wall sconces or lamps to brighten specific areas of entertainment, and for safety in areas where there are stairs or decks. For a beautiful aesthetic, use table lights and lanterns and create a cosy mood. Once you've got your lighting sorted, don't forget to add some personality with some wall art, throw pillows and outdoor curtains.
Incorporate functionality with outdoor cooking and dining
The most exciting part of having an ambient patio space is showing it off to your friends! Incorporating a functional outdoor cooking area into the patio will allow you to entertain to your heart's content.
Popular outdoor cooking methods include BBQ grilling, smoking and pizza ovens – before choosing one option it's a good idea to consider the type of food you and your friends enjoy cooking and eating.
To keep the area safe, ensure you've got adequate airflow and no flammable materials near the cooking area. The dining set up you choose will also impact the way you entertain in the space – dining tables are comfortable and easy to socialise around, whereas a bar or picnic space feels more casual and fun.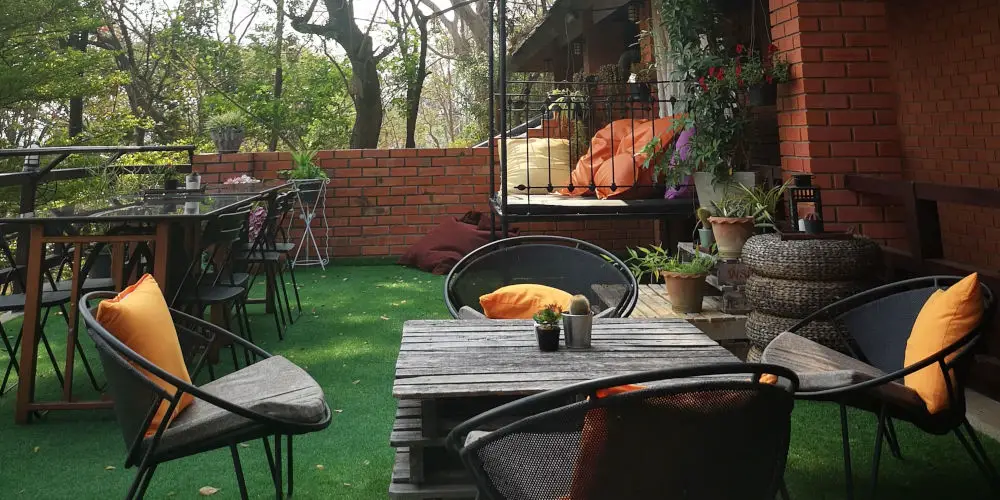 Here are a few extra DIY projects that will enhance the space
Now that you've got a gorgeous patio space planned, it is time to take it to the next level. There are some DIY projects that will really elevate your patio space and it's worth investing some time and effort!
Building a fire pit will provide endless hours of toasted marshmallows and fireside conversations – you'll need to plan the location and size, dig a hole and line it with sand, bricks and gravel and build a little wall around the pit.
For visual interest, you could consider planting a vertical garden – choose a wall and create a frame out of wire, and then attach planters or pouches to the frame and fill them with your favourite flowers and plants. Painting your patio floor is a great way to add colour to the space, just make sure you use the right type of paint and apply several thin coats.
Try these chic patio ideas
Thoughtful planning will make your new patio your favourite place to unwind! Sharing delicious, home-cooked meals for our loved ones is the best way to bond and create memories. Your garden is waiting to be transformed into an oasis, and now you have all the tips and ideas you need to create something wonderful.