4 Smart outdoor lighting ideas to automate your garden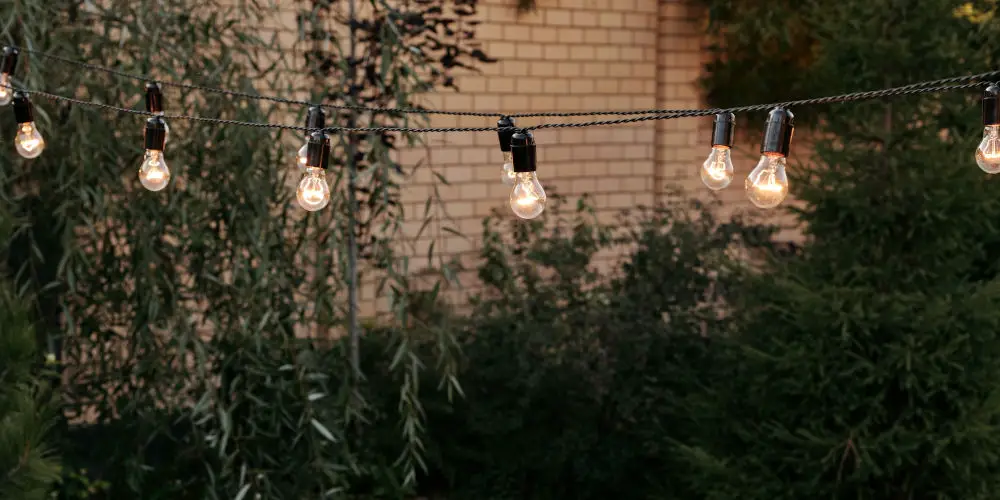 PUBLISHED: 2nd September 2021 | LAST UPDATE: 30th June 2023
Adding external lights is nothing new, nor is it an exciting project for most homeowners. But what if you were to add smart outdoor lighting to your property? Surely, that's more appealing! Not to mention, by automating your lights, you can control them from anywhere with Wi-Fi.
Many homeowners see the value of adding home automation to their property, even if the novelty soon wears off. But even less think about building a smart garden that's just as flexible and easily controlled as the inside.
Indoors, it only takes minutes to link a smart light bulb with Alexa or use Google Home to control your lights. Plus it's highly affordable and you can continue to add more devices as you explore building a smart home. But what about smart outdoor lighting?
It might surprise you to learn, there's plenty of options available. For the security conscious, there are a range of motion-activated lights, many of which painlessly integrate with your existing security system.
If you like entertaining outside in summer, then drape colour-changing fairy lights across your back wall or around your BBQ area. You could keep it simple and add a few elegant outdoor lights that are linked to your smartphone.
All in all, there are plenty of smart outdoor lighting options that are simple to add yet have a dramatic impact on your garden. Let's explore some of the options.
Are smart bulbs a good starting point?
If you already have existing outdoor lights, the easiest way to make them smart is to change the bulb. There's a range of affordable smart bulbs available that use cloud computing to sync with an app or popular automation system. Some even use Bluetooth for control.
But there is a small catch. You might be able to control a few smart bulbs using a dedicated app but you'll lack the options that a home automation system such as Fibaro or Control4 or Crestron offers.
If you plan to incorporate multiple different outdoor lighting options then you'll need to research what automation protocols they are compatible with and invest in a smart home hub to allow full control.
For example, Philip Hue bulbs operate using Zigbee. And while you can use the Philip Hue Bridge and app, you could use them as part of a Samsung SmartThings system that uses both Zigbee and Z-wave.
You'll need to consider if your new smart bulb will sit in an enclosure that protects it from the elements, allowing you to use just about any bulb or exposed to them. If your bulb will have to deal with rain or snow, then invest in bulbs specifically designed for outdoor use.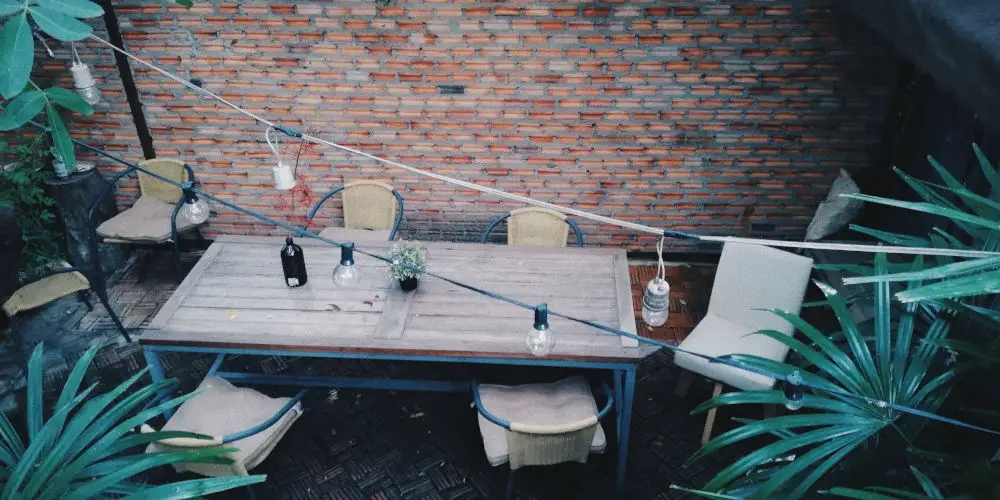 Add smart outdoor lighting by replacing your switches
If the idea of changing bulbs doesn't appeal or isn't practical without major surgery, then focus on changing the switches. The number of options available is quite staggering from standard dimmers to ones with voice assistants built right in.
MoesGo offers a range of options that work without a hub and are highly affordable. For example, they offer several Smart Touch Wall Light Switches which replace the existing unit and pair with an app on your phone for control. You can continue to use the switch to turn a light on/off, but also can control it using the app or Alexa/Google Assistant.
At the other end, MoesGo sells a Smart 2 Gang Dimmer Module that is wired behind the switch (so long as it's momentary) and offers the ability to adjust the light's brightness. The wall switch allows you to turn it on or off. Load the app and you have a ton of control options at your fingertips.
If you're set on using Philips Hue and upgrading bulbs inside and changing the switches for the outdoor lights, then consider Philips Hue Smart Wireless Dimmer Switch. You'll need either a Hue Bridge or a Samsung SmartThings hub for it to work.
Of course, it's more expensive but is far easier to scale across your entire home. The Philips Hue system comes with a user-friendly app and also works with Alexa and Google Assistant. As they use the Zigbee protocol, you can use Philip Hue bulbs with a range of home automation systems.
Smart bulbs vs Smart switches
Another thing to bear in mind when deciding between smart bulbs and smart switches is that smart bulbs only work if the power is on. So you'll need to ensure no one switches them off or you'll end up with a headache and no so smart outdoor lighting!
Smarts switches, work differently. Even when they're switched off, they're still hard-wired. So, you can still control them remotely or activate pre-set scenes, regardless of whether the light is physically on or off. For some, this advantage is enough to convert them to smart lights switches.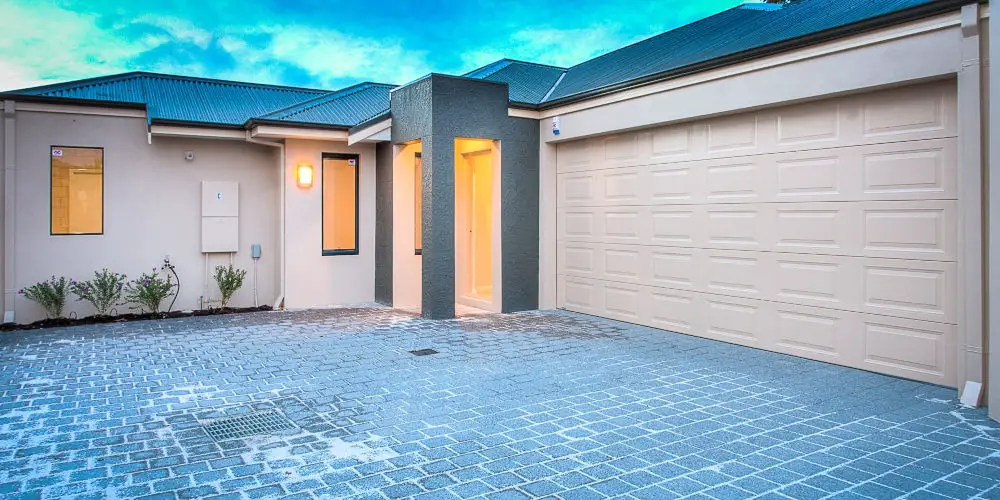 Upgrade to smart outdoor lighting fixtures
By far the most costly and complex option is to upgrade all of your outdoor lighting fixtures to smart ones. That said, upgrading your external lights will create a more unified and luxurious experience with plenty of additional features.
A great example is the Philip Hue range, which offers a few different options such as outdoor floodlights, garden spotlights and the Daylo LED outdoor wall light. They offer a sleek, seamless look yet are unobtrusive. Plus, you can control them from anywhere and pre-set routines.
However, none of Hue outdoor fixtures features a built-in motion sensor, so you'll need to buy a separate Philips Outdoor Sensor. These tracks motion, temperature and ambient light.
If you require something simpler for your garage, then consider the Ring Floodlight Cam. It combines smart, motion-activated lights paired with an HD night vision camera that you can monitor from your phone. Ring has announced they'll be shortly releasing more similar options.
Smart outdoor lighting using power sockets
One idea we've overlooked is using smart power sockets as a way to control existing lights that are already wired into a plug or temporary elements such as fairy lights that you still want control over. Why buy automated fairy lights when you already have some!
It should go without saying that you want to ensure any external electrics are waterproof and safe. Power sockets should be housed in sealed weatherproof enclosures and cable runs should be kept short. Again there's plenty of options available.
You could use TP-Link Tapo Smart Plug inside to power an external socket. Available either as a single, double or pack of 4, it works Amazon Alexa, Google Home, and app. None of these require a hub, but all are too bulky to sit in a closed weatherproof enclosure.
Currently, the only brand that offers retrofittable smart power sockets is Lightwave, the majority of the other options are plug-in and play devices that stick out wider than the available space of a weatherproof enclosure. For Lightwave to work, you'd also need to buy a hub.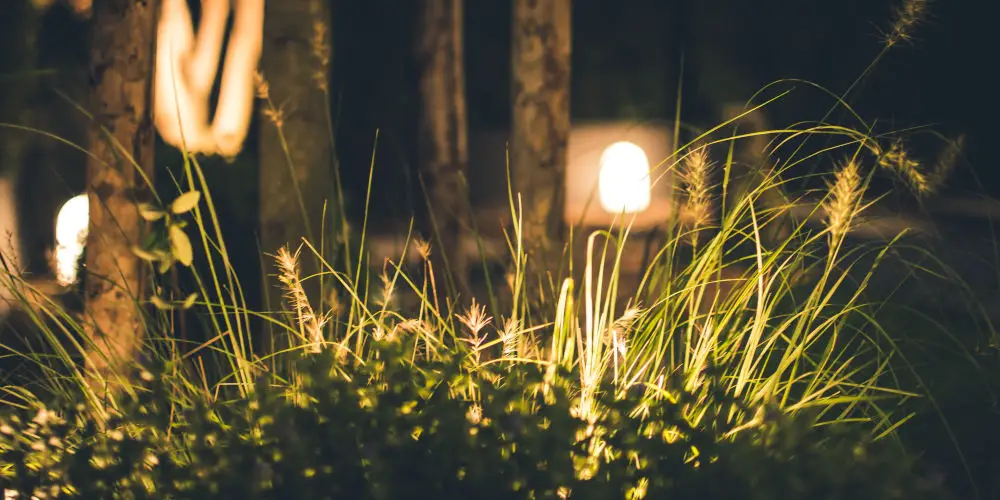 Using smart lighting in your garden
Thankfully, there are plenty of options to add smart outdoor lighting to your home. You could replace your garage's floodlight with one from Ring that has a built-in camera and Wi-Fi or you could upgrade every light in your garden to Philips Hue devices.
The choice depends on your budget, required features and how complex you'd like the system to be. Of course, if you're already using a home automation system inside, then extending it to cover your garden as well is far easier than starting from scratch.
There's a good range of options that are also budget-friendly if you wanted to change a few lights. However, be warned, they aren't designed to handle complex automation or more than a few devices. For that, you'll have to invest in a smart home system complete with a hub.
A good place to start when adding smart outdoor lighting to a property is to make a list of what lights you have, the ones you want and how you imagine them working. From there, you can start to evaluate different options based on your requirements, future-proofing your investment.