How to connect an iPhone to an Amazon Echo device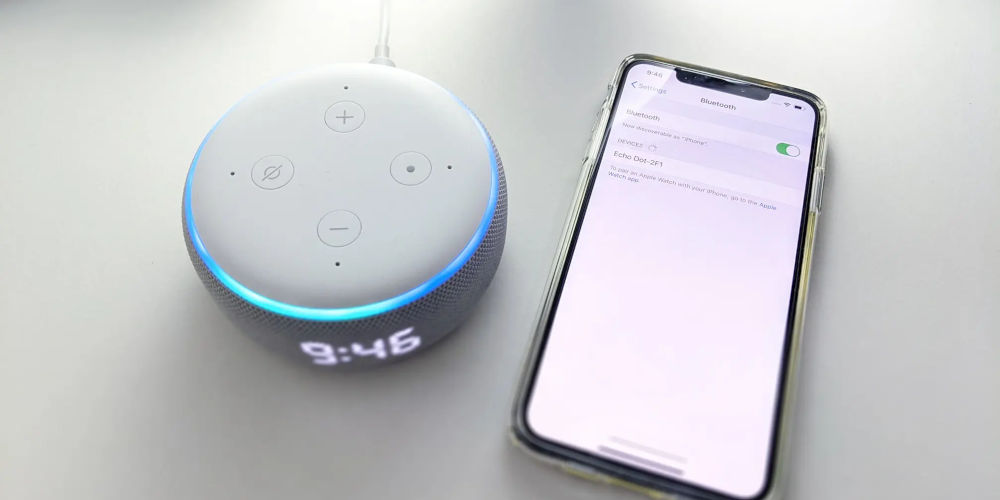 Apple and Amazon make for strange bedfellows. In a broad sense, they're competitors. They have, over recent years learned to work together for the greater good. It's easy to learn how to connect an iPhone to an Amazon Echo device.
But their collaboration goes further. While Apple has Siri and Amazon has Alexa, there is an iOS version of Alexa that you can install on your iPhone or iPad. If after trying both of these voice assistants, you prefer Alexa, you don't need to leave the Apple universe.
Come with us as we explore how to connect an iPhone to an Amazon Echo device.
What Amazon Echo devices are available?
Before exploring how to connect an iPhone to an Amazon Echo device, let's look at the current range of Amazon Echo devices. Every year Amazon seems to release new Echo devices and tweak their product range. These all have Alexa built-in.
The most popular device is the Echo Dot, now in its 4th generation. The first three generations were small and round, while the current one looks like a ball. The Echo Dot is highly affordable, easy to use, and packed full of features.
Many people upgrade from an Echo Dot to an Echo Show. Amazon has released multiple versions of the Echo Show. The Dot range are all smart speakers. While the Show devices have a touch screen, allowing you access to even more functions, including a calendar and video calls.
They also sell the Echo Studio consisting of five speakers, which produces a rich sound.
Finally, the Echo Sub. A powerful wireless subwoofer. It works with all other Echo devices.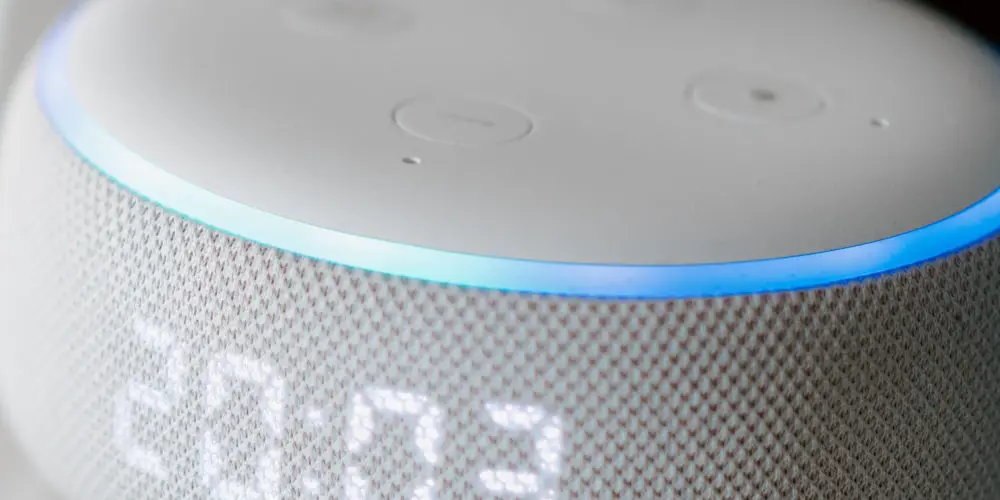 Why does Apple and Amazon play nicely together?
While Apple and Amazon are competitors, they have collaborated on multiple products and systems. The best example of this came at the end of 2018 when Amazon's Echo devices finally started to support Apple Music.
Along the way, Amazon has released an iOS version of the Alexa app, allowing you an alternative to Siri. You can now tie Apple's music subscription service to the Amazon Alexa app. So, you can enjoy listening to your favourite Apple Music titles on your Amazon Echo devices.
Before this, the only way to pair the two together was using Bluetooth, which had its limitations. Now, you can enjoy your favourite tunes using your Echo devices. You can even listen to music across multiple rooms by adding a Multi-Room Music group in the Alexa app.
You can now ask Alexa to play songs, artists, albums, or genres from Apple Music. You can also listen to Beats 1 radio, playlists from Apple Music's editors, or playlists in your iCloud Music Library. Simply, say "Alexa, play Pop Throwback on Apple Music" or "Alexa, play The Jonas Brothers on Apple Music", and it will!
But that's not all. Your Echo product and iPhone don't just make beautiful music together. The Alexa app can introduce Amazon Skills to your home. These third-party applets help your Echo device respond to thousands of commands covering an array of tasks.
For example, you can use Skills to get movie times or track packages, control home automation devices, tell jokes, and much more.
Alexa, it's kind of cool!
Since 2018, you can use Amazon Alexa on your iPhone without an Echo product in your home! Very cool! You can find this option in the Amazon Alexa app for iOS.
You'll first need to give Alexa permission to access your iPhone microphone and location by pushing on the Alexa button in the app. To ask Alexa a question after that, you'll need to use the same button. As long as your iPhone has internet access, Alexa will answer your questions.
If you're at home, Alexa will reply to your question via your Amazon Echo. Otherwise, the response comes through the Alexa app.
Alexa is also built into the Amazon shopping app, allowing you to order stuff, just by using your voice. Plus, Alexa is available on countless third-party products, which work with iOS devices.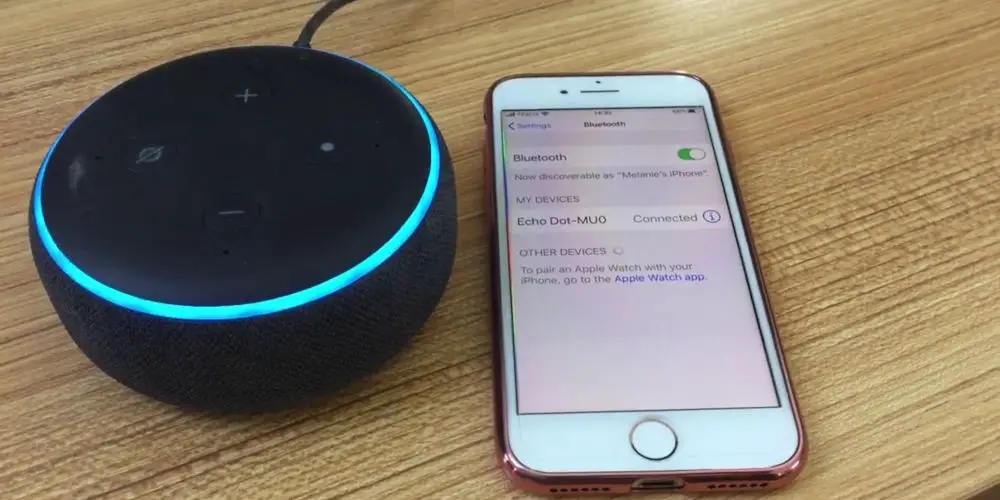 How to use the Alexa app for iPhone
When figuring out how to connect an iPhone to an Amazon Echo device, you'll need the Alexa app. If you don't have it installed, here are the steps to follow:
Download the Amazon Alexa app from the Apple App Store
In the pop-up menu about Bluetooth, tap OK to allow Alexa to set up or connect with other devices (like your iPhone or Echo speaker)
Sign in to your Amazon account
Tap Continue to agree to Amazon's terms and conditions
Tap Yes or No to set up a device
Tap to select who you are from the list of options. Confirm your first and last name, then tap Continue
Tap Allow if you want to give Alexa access to your contacts (so that you can use commands like "call mum") and allow notifications
To skip this step, tap Later
Continue to follow the on-screen prompts to set up Alexa, which includes teaching Alexa your voice
You can skip any steps in the set-up process by tapping Skip
To enable Alexa, say "Alexa" or tap the blue Alexa icon at the top of the screen, then speak your request. You can also tap the keyboard icon to type out your request.
How to add the Alexa widget to your iPhone home screen
iPhones running iOS 14 and later have a home screen filled with widgets. To view it, swipe all the way left past all your different screens containing apps.
If you'll use Alexa (or any other app) often, you can add it to the home for easy access by following:
On your iPhone, swipe left until you hit the home screen filled with widgets
Tap and hold your finger down on one of the widgets (it doesn't matter which one) until a pop-up menu appears
Select Edit Home Screen
Tap the plus + icon at the top-left of the screen
Select the Amazon Alexa icon. If you can't find it easily by scrolling, tap the search bar to find it
Tap Add Widget
Use your finger to reposition the widget, as desired
Tap Done when finished.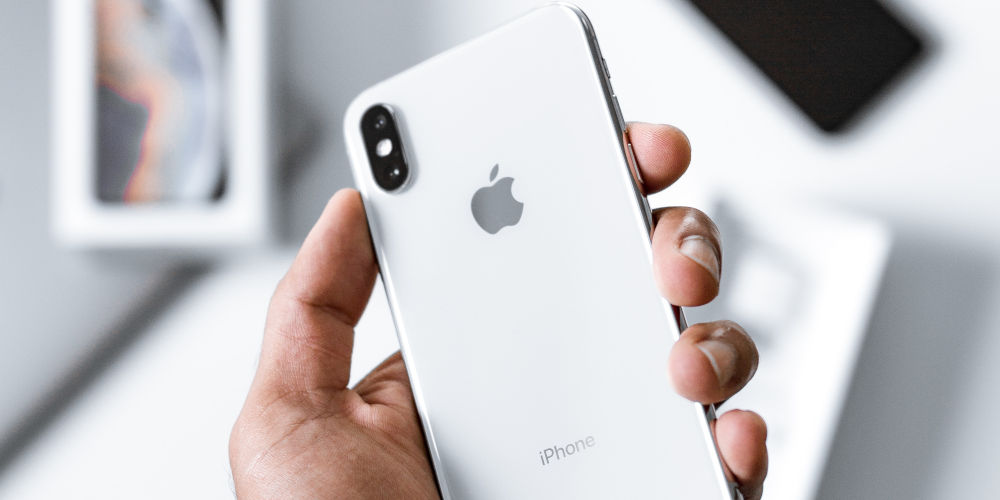 How to connect an iPhone to an Amazon Echo device via Alexa app
Here's how to connect an iPhone to an Amazon Echo device via Bluetooth:
Put your Bluetooth device (e.g. Echo Dot) into pairing mode
Open the Alexa app, and tap Devices
Tap Echo & Alexa
Select your device from the list of options
Tap Bluetooth Devices
Select Pair a New Device
Next time you want to connect, simply enable Bluetooth on your iPhone and speaker and say "Pair Bluetooth".
So, is Amazon Echo compatible with iPhones?
You now know how to connect an iPhone to an Amazon Echo device using the Alexa app. You can also use our steps with your iPad devices. And thanks to the collaboration between Amazon and Apple, the process is very simple.