How to control lights with Alexa in your home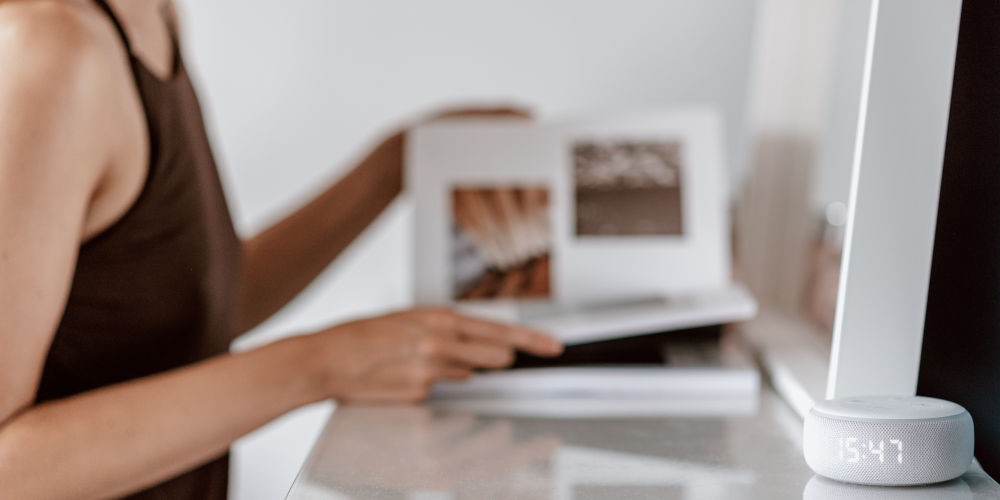 Imagine being able to control your lights from your phone using your Amazon smart speaker. Thankfully, it's easy to learn how to control lights with Alexa. You no longer need to get up from the sofa while watching TV or preparing to start a movie.
Many of us have either an Echo Dot or Echo Show and are comfortable asking Alexa to complete tasks for us. A task we rarely consider if Alexa can handle is turning lights on and off. Yet it's very simple to use Alexa's voice control to operate your lights.
Knowing where to start with home automation can be confusing. Do you need a hub? Endless cables? Are two supposedly compatible brands actually able to work together without causing headaches? And this is before you start to choose light fittings, power sockets, and a thermostat!
Thanks to Amazon, getting your foot on the smart home ladder is simpler than ever and you don't need an extensive set of tools or even have to call an electrician.
By far, the easiest place to start is using your Echo device and Alexa to enable you to control your lighting using voice commands. Getting set up is simple and within minutes, you'll be able to ask Alexa to turn lights on and off, as well as adjusting their brightness, colour and temperature.
Let's explore how to control lights with Alexa in your home!
Which smart lights work with Alexa?
There are literally hundreds of smart light bulbs and switches that work with Alexa. Most also work with Google Assistant! Some even work straight out of the box without needing to be configured as Alexa will automatically set them up for you, once they're connected to your Wi-Fi.
Typically, you'll need to follow the manufacturer's instructions to get your lighting properly set up, then open the Alexa app to complete the installation and integration process.
You have two options either smart bulbs or switches.
In terms of bulbs, the most popular brands are Philips Hue, Lepro, LUMIMAN, and Ikea Trådfri. Within seconds, you can find hundreds of compatible products for every possible style of light fitting.
If you'd prefer to install smart light switches, then there are plenty of options with products available from such brands as Maxcio, MoesGo and Meross.
Of course, if you have more money to spend and want to automate your home, not just the lights then you could install a Lightwave smart home system or an X10 automation system.
Whether you choose smart bulbs or switches, you can operate them by touch (old fashioned but still works!), an app, or by speaking to Alexa.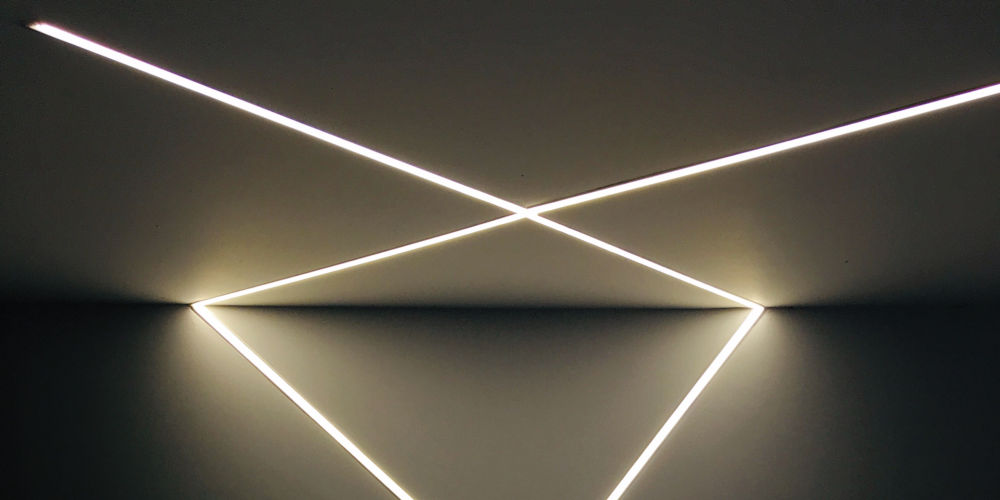 Alexa, are you up to date?
Before learning how to control lights with Alexa, it's worth checking that your Alexa's software is up to date. You can simply ask: "Alexa, is your software up to date?". If not, it will automatically update itself. Also, check if your iPhone or Android is using the latest version of the Alexa app.
How to add smart lights to Alexa
After ensuring your software is up to date, you have two options. Firstly, Alexa might automatically recognize your new smart lights and add them to your Alexa app. Failing this, you'll need to add them manually. Don't worry, as this only takes a few steps.
You'll want to follow the manufacturer's instructions to correctly install your smart lights. You should now be able to control them using the manufacturer's app and/or switches.
Has Alexa found them?
Next, you'll want to see if Alexa has automatically found and added your lights. Open the Alexa smartphone app and tap on the Device button at the bottom of the screen.
If you see a square button called Lights at the top of the page, then Alexa has automatically found and added your bulbs. Tap this button to see a list of bulbs that are ready to be interacted with.
You can control each bulb by tapping on it. Also, you can change its name and other settings by tapping on the cog icon in the top-right corner.
Manually adding lights to Alexa
If Alexa has not discovered your lights, then you'll need to add them manually.
Do this by tapping the + icon in the top-right corner of the Devices page in the Alexa app. Then tap Add Device. From here, you should tap Light (or the brand if it's shown at the top of the page), and find the exact product you want to add to Alexa.
Next, tap Discover Devices and follow the instructions. As long as the bulbs are powered and connected to your Wi-Fi network, Alexa should find them.
Occasionally this set up process can fail. So you might need to try it again and switching the light off and on. With a little luck, you'll overcome these gremlins.
Once discovered, the Alexa app will ask you to set up the device, allowing the chance to name the bulb and assign it to a room in your smart home.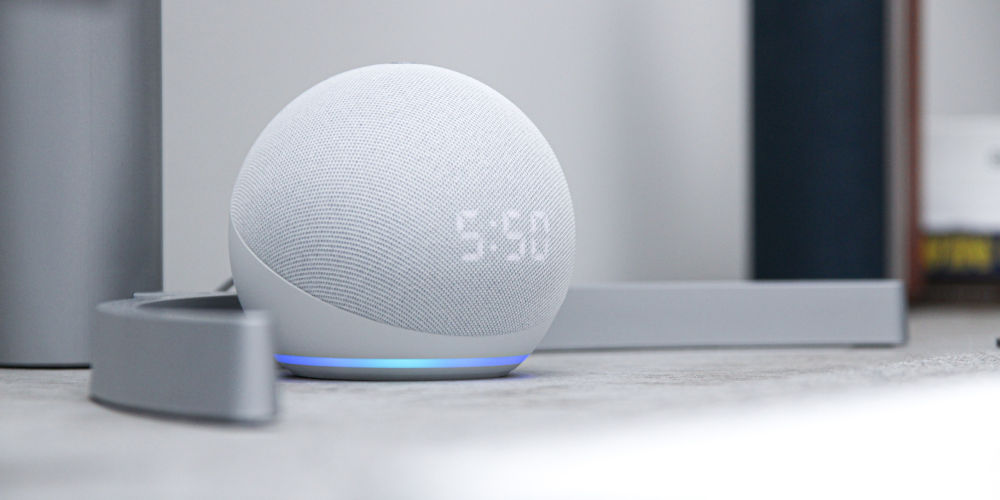 Controlling your smart lights with Alexa
Now that you're ready to go, let's explore how to control lights with Alexa. You could tap the Alexa app or voice control on your Echo speaker.
Simply ask: "Alexa, turn on the light" if you have a single bulb, or use the bulb's name or room if you have multiple smart lights.
Instead, you could say: "Alexa, set the [bulb name or room] to 75% brightness." With a few words or taps of the app, you have complete control over every light linked with the system!
You can even ask Alexa to adjust the temperature of the bulb. If they are full-colour bulbs not just white, then you can ask Alexa to adjust the colour too.
Can I control groups of lights with Alexa?
Setting up lighting groups is straightforward and involves following a few easy steps.
Go to Devices in the Alexa app
Tap the + icon, top right
Tap Create a room or device group
Tap Next
Pick from the pre-defined room names or add a customised name for the group
Tap on the devices you want to be in the group
Tap Next
Add any Alexa devices or skip the step
Save your room
Once Alexa knows which devices are in which room it's easier to control them.
If you have a few Amazon Echo devices around your home, you might want to also add the closest one to the group. This will allow you to, walk into the living room, for example, and say "Alexa, turn on the lights". She'll understand that you mean the lights grouped the Echo in that room.
You can also say, "Alexa, turn on Dining Room" and all devices in that group will be switched on.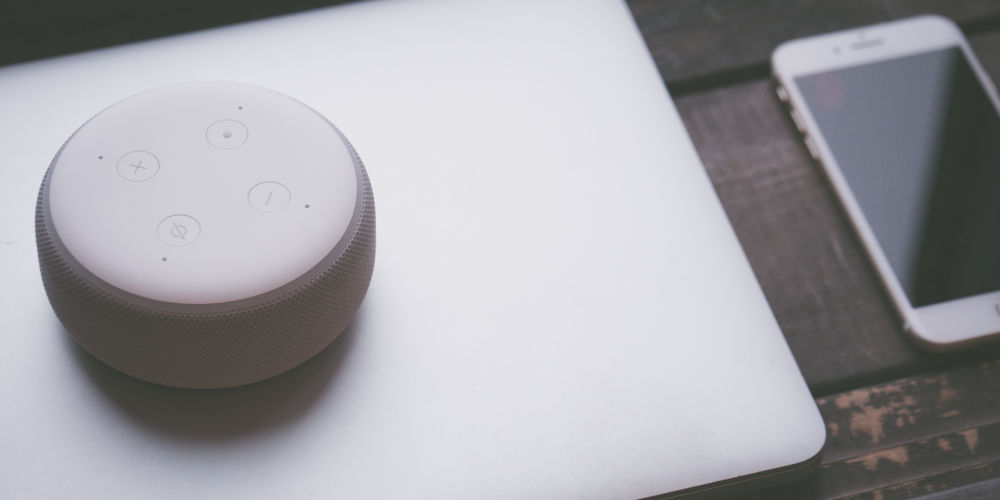 Is it possible to schedule lights using Alexa?
By creating a Routine, you can schedule lights to be turned on or off. You can also create as many Routines as you want. Each can control individual lights or groups of lights.
To make a new Routine, tap the three lines at the top-left of the app, or swipe in from the left to open the main menu.
Tap Routines and then the + icon. Now tap the + to the right of 'When this happens' and choose Schedule from the five triggers.
Tap Select next to 'At Time' and pick when you want the light(s) to turn on. To get this action to repeat on certain days, tap Select next to Repeat and choose which days. Then tap Next at the top.
You'll then go back to the NEW ROUTINE screen, where you need to tap the + next to Add action.
From the list, choose Smart Home, then either pick Control device or Control group depending upon whether you want just one light to turn on or multiple lights.
On the Power screen, the slider should already be set to 'On', which is what we want. So, just tap Next. Finally, tap SAVE at the top. Your Routine will be stored and run at the specified time.
If you want the same lights to turn off at a later time, then create another Routine. Set the schedule to a time that's later than your first Routine. Finally, tap the slider to 'off' on the Power screen.
Once that new Routine is saved, your lights will turn on and off at the times you have set.
That's how to control lights with Alexa without needing to move!
Taking control of your home's lighting couldn't be effortless with Alexa, whether you install new bulbs or switches. And so the system should automatically find these new devices, you'll be able to use your Echo device to control them within a few minutes.
As you now know how to control lights with Alexa without breaking the bank, you can start to automate your home and use technology to help you live a better life!