Can you connect Bluetooth headphones to Google Chromecast?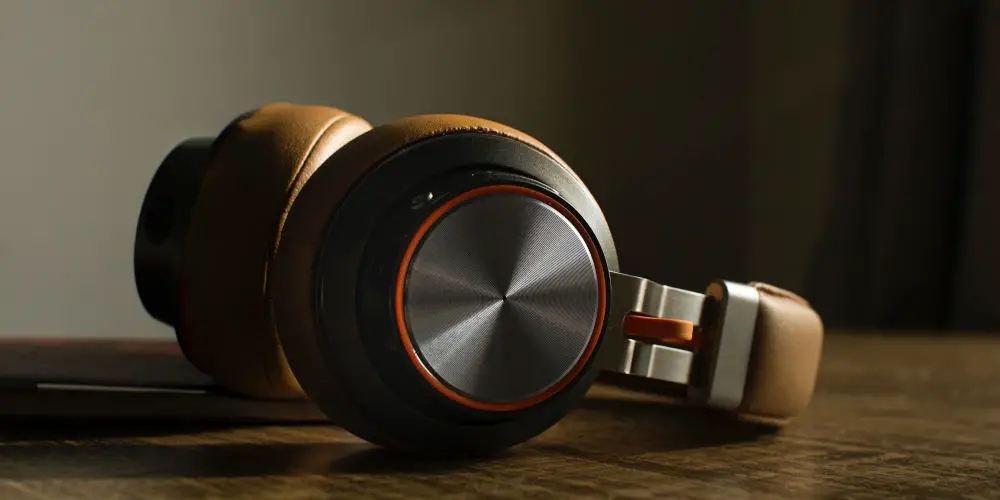 If you enjoy watching TV but need the volume turned up to the max, you might want to use headphones and keep the rest of your household happy. If you have a Chromecast, you might wonder if you can connect Bluetooth headphones to Google Chromecast?
Thankfully, you can pair your Chromecast with a set of Bluetooth headphones. However, the process isn't particularly obvious.
Using headphones to watch TV, YouTube, and other content is a great way to improve the overall sound. Most TV speakers offer a poor audio experience. Headphones, on the other hand, sound great out of the box, and bring the audio closer to you.
Headphones also allow you to listen at a comfortable volume without disturbing those around you. Ideal if you like your music or videos loud and don't want to wake the kids.
Finally, with Bluetooth headphones, you're free to walk around your home without needing to worry about cables. Why should you have to miss out because you wanted another drink and couldn't find the pause button?!
But how can you connect Bluetooth headphones to Google Chromecast?
Depending on your TV and Chromecast version, there are a few different ways to do it. Let's explore the available options.
#1 Your TV has Bluetooth Built-in
Most modern TVs already have Bluetooth built-in, allowing you to connect Bluetooth headphones directly in seconds. If you're not sure, check your TV's audio setting menu. You should see an option along the lines of "Bluetooth devices".
After locating the Bluetooth menu on your TV and enabling it, you can put your Bluetooth headphones into Bluetooth pairing mode. It's worth reading and following the user manual on how to activate pairing mode manually.
With the headphone in pairing mode, you may go back to your TV's Bluetooth menu, search and select the device to connect. After these simple steps, you can enjoy content using your Chromecast and Bluetooth headphones.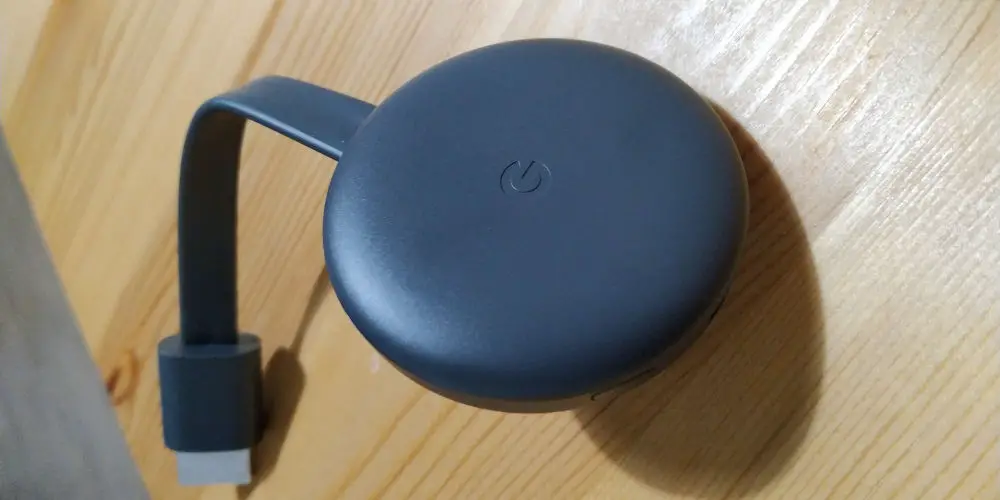 #2 Your TV does NOT have Bluetooth Built-in
Should your TV not have Bluetooth built-in, or you'd like the option of using multiple Bluetooth headphones at once, then you'll need to buy a Bluetooth Transmitter Adapter.
As long as your TV has an audio output, you should be able to work with a Bluetooth transmitter. It doesn't matter if it's a new, old, smart or non-smart TV. All you need is a mini-jack headphones output.
A Bluetooth transmitter allows you to add Bluetooth audio capability to your TV. They make it quick and easy to connect Bluetooth headphones or speakers to it.
If you haven't purchased Bluetooth headphones, consider buying a Bluetooth Headphone and Transmitter set. As these arrive already paired, you only need to plug them in, power them, and you'd ready to go. There's no need to go through the annoying Bluetooth pairing procedure.
Don't worry if you have a soundbar connected to your TV's audio output as many transmitters are designed to be placed between your TV and your external speaker. You can use their audio output to feed your soundbar while still using headphones that are paired with the transmitter.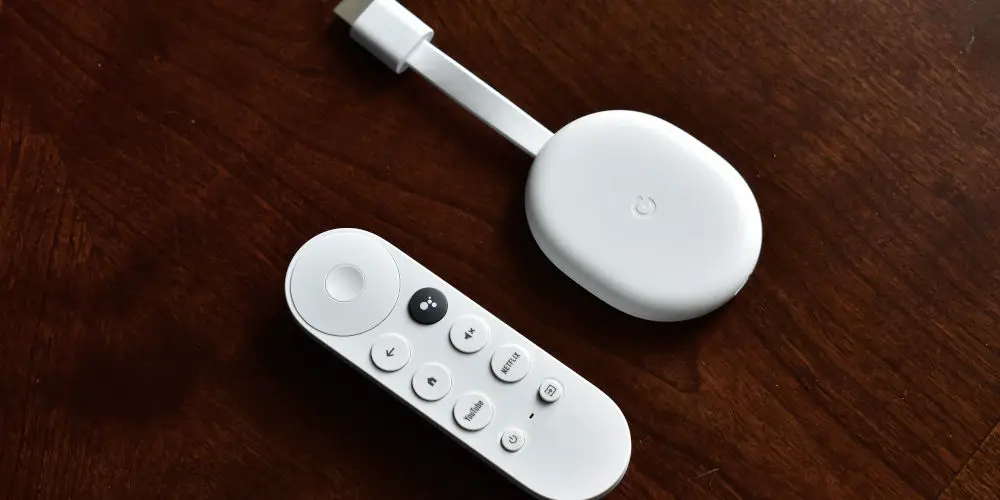 #3 The newer "Chromecast with Google TV" model
The process is even easier if you have the latest (as of 2021) version of Chromecast called Chromecast with Google TV. Thankfully, this model already has Bluetooth built-in. So, you'll be able to connect Bluetooth headphones directly. Here's how you do it.
Go to your Google TV Home Screen
Go into SETTINGS menu
Scroll to REMOTE & ACCESSORIES
Go into PAIR REMOTE OR ACCESSORY
Get your Bluetooth Headphones or Speaker into Pairing Mode
When the device appears on the screen, select it to Connect.
Once you're connected, the volume buttons on the Chromecast remote will adjust the volume in your headphones with a bar coming up on-screen.
When you want to use only the TV sound, just disconnect your Bluetooth headphones by switching them off or, for wireless earbuds, put them back in the charging case.
If you want to permanently disconnect some headphones, head back to the Remote & Accessories section of the settings menu, find your headphones and then choose 'Forget'.
While this method is convenient, there is a major flaw. You'll only be able to hear the content that you're playing through your Chromecast. If you're using another TV streaming device or watching normal TV, you won't be able to hear them through your Bluetooth headphones.
So, if you want your connect Bluetooth headphones to Google Chromecast but work across all content, you'll have to use either our first or second method.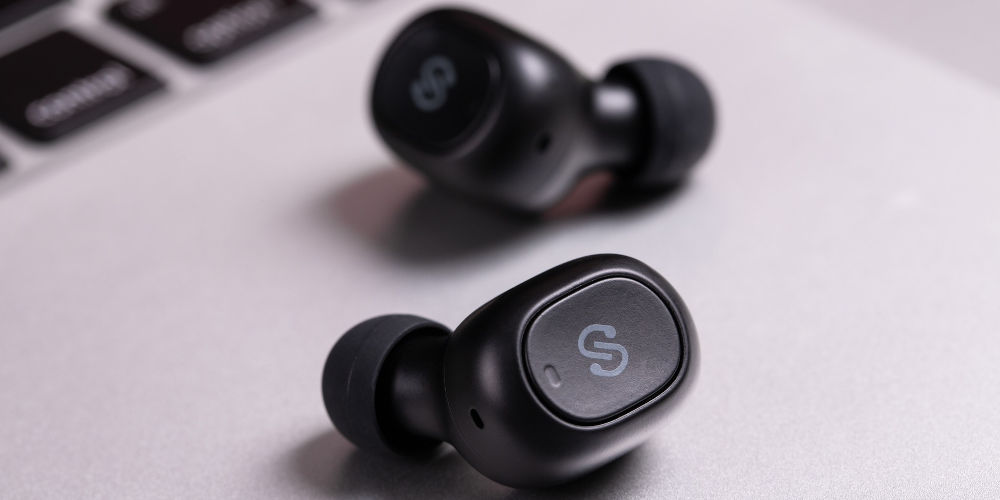 That's how to connect Bluetooth headphones to Google Chromecast!
With the three options, you can easily connect Bluetooth headphones to Google Chromecast regardless of what version you have or the features your TV has.
Be aware of the flaw in the latest Chromecast version. While it does have Bluetooth built-in, it will only play audio to headphones when you use the Chromecast, not when you're using the TV or another streaming device.
We'd recommend using the second method. It is more expensive, but you're not limited to a single pair of headphones as you can use a transmitter to feed audio to multiple sets of headphones and external speakers at once.
If you found this article helpful, you might want to read our guide to 7 Fixes to try if Google Chromecast keeps disconnecting or Why can't Google Home find my Chromecast?