Does the Amazon Echo have Bluetooth?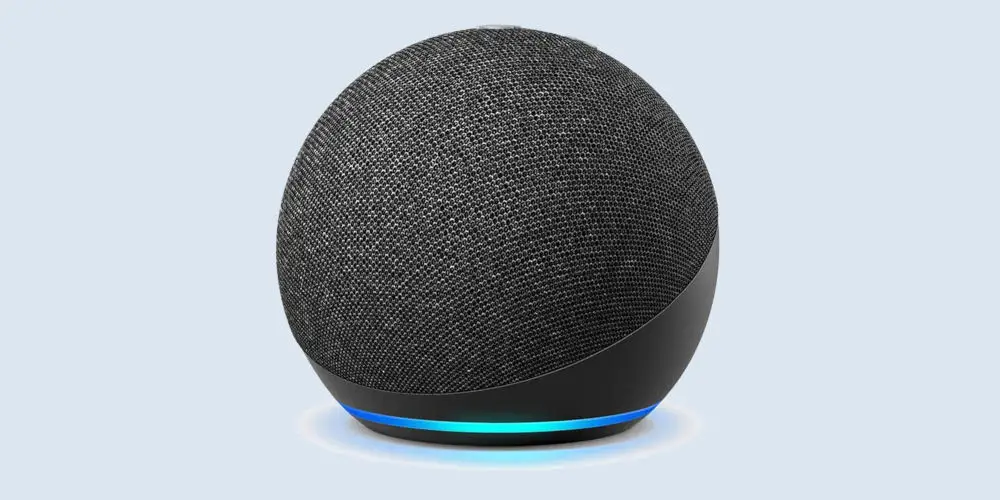 Regardless of the Amazon Echo device you have, they open you up to a world of possibilities. That is; until you lose Wi-Fi. It's not uncommon to wonder does the Amazon Echo have Bluetooth. And what this feature actually allows us to do.
Bluetooth is built-in to every Amazon Echo model, unlike an AUX input that's only found on two models. You can play audio from your phone or any other Bluetooth enabled device. No Wi-Fi required.
Great news if you download podcast episodes or like listening to your friend's band that isn't yet on Spotify or Amazon Music (FREE 30-day trial).
Using your Echo device as a Bluetooth speaker requires pairing the two devices. Pairing can be done by voice or in the Alexa app. Simply, ensure that Bluetooth is turned on on your phone or Bluetooth-enabled device and pair the devices.
So, does the Amazon Echo have Bluetooth? Yes, and here are the directions to set up Bluetooth with your Echo device. We'll also cover some interesting uses!
Do all Amazon Echo devices have Bluetooth?
Yes, all currently sold Amazon Echo devices come with Bluetooth built-in. So, you can pair your Echo device, including the Echo Dot, Echo Show or Echo Studio to any Bluetooth-enabled device such as:
Phone
Tablet
Computer
TV
Speaker
It's worth noting that some discontinued devices, such as Echo Tap and Echo Look, don't offer built-in Bluetooth. Be careful if you're looking at this product on eBay or Facebook Marketplace, especially if you want to use it with Bluetooth.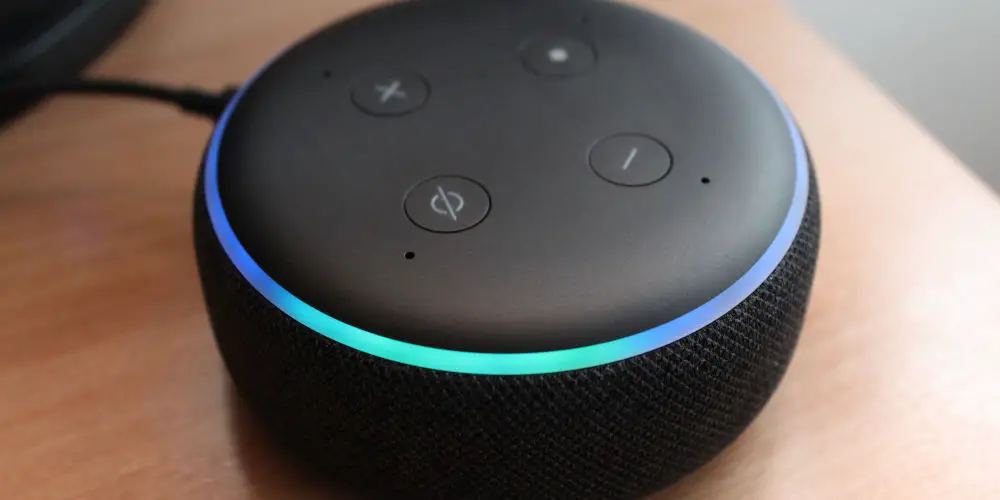 How to pair your Echo product with any Bluetooth device
It couldn't be simpler to pair your Echo device with a Bluetooth-enabled device such as a phone, tablet, computer, or TV:
On your phone, tablet, computer, or TV, turn Bluetooth on and activate pairing mode
Say your Echo device wake word, and say pair
Your Echo device will appear in the list of nearby Bluetooth devices on your other device
Select your Echo device from the list to pair the two devices via Bluetooth
Confirm that your Echo device appears on the list of connected devices on your other device.
You can also pair Bluetooth-enabled devices to your Echo using the Alexa app. If the device you want to pair doesn't have a screen such as a speaker, you will need to follow these directions:
Plug in your Bluetooth-enabled device and follow the manufacturer's instructions to put the device in pairing mode
Open the Alexa app on your phone or tablet
Select Devices
Select the Echo device that you want to pair to
Tap Bluetooth Devices
Tap the Pair A New Device button
Select your other Bluetooth-enabled device from the list.
You can disconnect any connected devices either by voice or in the Alexa app.
What voice commands can I use to pair devices?
If you need to pair devices after the initial time, you can use your voice to control the pairing function of your Echo device. Simply, say your wake word followed by "pair [other device's name]".
Next, Alexa will respond with "searching" and then "now connected to [other device's name]". If you're unsure of your other device's name, check the Bluetooth settings on that device.
If you only have one Bluetooth device set up on your Echo, you can just say "(Wake word), pair".
With multiple connected devices, if you don't specify which device to pair by name, your Echo will connect to the first device you paired it with that is in range.
When you are done using Bluetooth, either say "(wake word), unpair" or "(wake word), disconnect from Bluetooth". Your devices will stay linked for future use.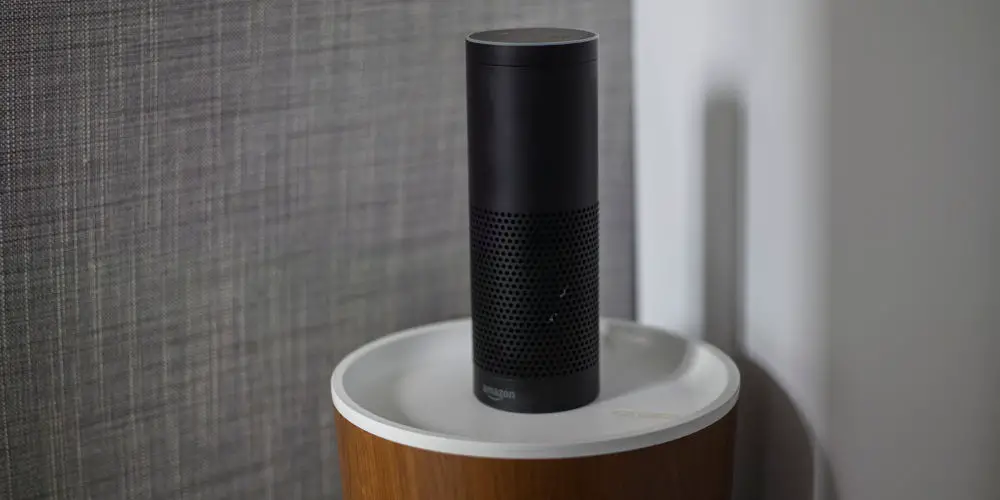 2 Ways using Bluetooth can improve the use of your Echo device
Using Bluetooth with your Amazon Echo device opens up plenty of opportunities for creative uses. Here are two that you might like to try.
Using your TV with any Echo device
If your TV has Bluetooth, you can use your Echo device as a portable speaker. Many TVs have poor sound, so having the option to use external speakers will improve your experience no end.
The best news is, your Echo will still perform all its normal functions while connected to your TV.
You can pair your Echo with any Bluetooth-enable TV. However, to control your TV with Alexa voice commands, it must be a compatible Fire TV or TV with a Fire Stick. Learn how to use your Echo device with your TV.
Link to other speakers
Amazon's cheapest Echo device, the Echo Dot, doesn't have the best speaker known to man. So, if you already have another Bluetooth speaker, you can pair it with your Echo speaker. Ideal if you want to play music with your Echo Dot.
With an external speaker connected, you can talk to Alexa using your Echo as you normally would. Alexa will respond using your external speaker, and so will any music or other audio that you ask Alexa to play.
How to remove paired Bluetooth devices from your Echo device
If you want to delete the Bluetooth pairing, do the following:
Open the Alexa app
Tap Devices
Choose Echo & Alexa
Tap the device you want the connection removed from
Select Bluetooth Devices
Tap Forget Device.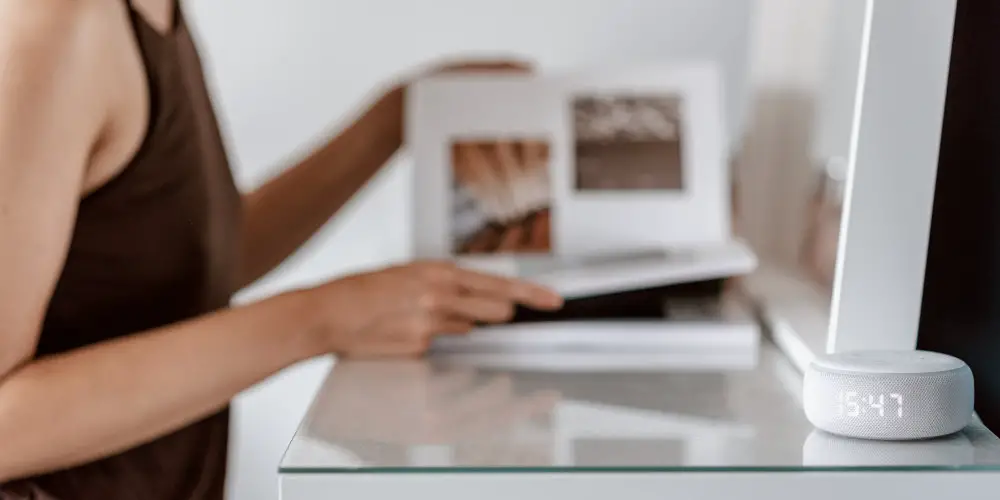 So, does the Amazon Echo have Bluetooth?
Yes, all of the currently available Amazon Echo devices have Bluetooth and it's very easy to pair a phone, tablet or even your TV with your Amazon Echo.
As Bluetooth still works when you have no Wi-Fi, you can stream media from your phone/tablet or TV onto your Echo device. Why should the party stop when the Wi-Fi does?!
So, does the Amazon Echo have Bluetooth? Yes, all the current models do!