Does the Amazon Echo have an AUX input?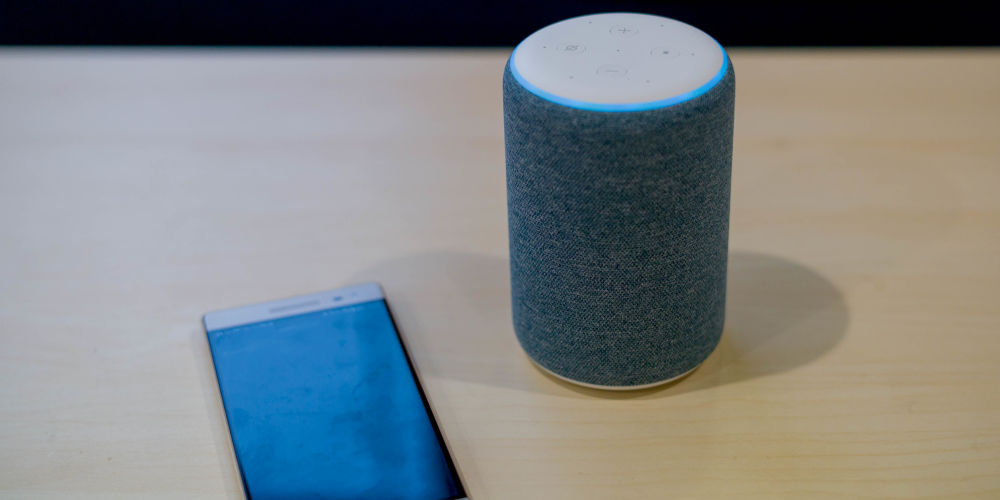 There are still times when you might want to connect your phone or MP3 player to your Amazon Echo device, despite the fact you could use Bluetooth or may be able to stream the song directly. So, it's not uncommon if you wonder does the Amazon Echo have an AUX input?
The reason you might prefer to use a cable rather than wirelessly is the ease of connection. Using Bluetooth involves pairing the devices together. And trying to find a song using a streaming service can take forever.
Plus, if you're trying to convince your parents to use the Echo Studio you gifted them at Christmas, it can be easier to supply them with a mini-jack cable than having to re-explain to them every time they want to stream content or use Bluetooth.
So, does the Amazon Echo have an AUX input? Only one product has additional input, namely the Amazon Echo Studio. If you have an Echo Studio, you can easily connect them to various devices such as your PC, laptop, Music system, and more.
Just to confuse things, the Echo Dot 4th generation has a mini-jack output, meaning you can connect it to another powered speaker such as a soundbar or Hi-Fi.
Let's explore how to use an AUX input and why every device in the Echo range should have one!
Why you might need an AUX input?
All of us are comfortable plugging in headphones to an output on our phone, tablet or MP3 player. You probably don't think about it. Well, an AUX or auxiliary input works oppositely. It allows you to use your Hi-Fi system to play media stored on an external device.
For example, most soundbars have an AUX input and come supplied with a mini-jack cable. In seconds, you can connect this cable to the headphones output on your phone to the AUX input on your soundbar.
You can play music, a radio station or a podcast and don't have to worry about pairing the devices using Bluetooth or wirelessly. Sometimes the old school method of using a cable is the best option!
Back to our initial question; does the Amazon Echo have an AUX input?
Yes, the Amazon Echo studio and the now discontinued Echo plus both have an AUX input, allowing you to easily connect to another device and play music using the Echo's internal speaker. Even if you use the AUX input, you can still use other inputs, including Alexa and Amazon Music!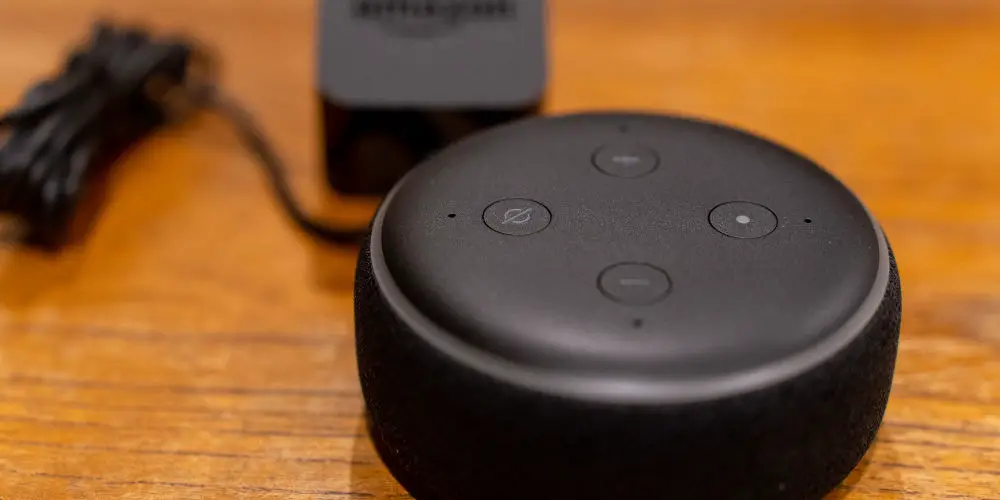 Why Aux inputs rock!
Cables are old school, and many want to live a cableless life. It's understandable. However, using a cable to connect two devices does have a few benefits over wireless options. Here's why you might want to use an AUX input:
No latency. Latency can ruin your experience, such as when gaming.
Most Smartphones, AV receivers, Soundbars, etc still have an AUX input.
Some people (especially the older generation) prefer to plug in and play.
So you get the same experience in your Amazon Echo Studio using the AUX input. So, you can your Echo device as a regular speaker.
Is your life missing an Amazon Echo device?
The Amazon Echo range is a group of smart speakers that combine a speaker, mic and use cloud computing to allow you to access a range of services. Regardless of your Echo device, all you need is Wi-Fi and mains power.
All Echo devices use Alexa technology, an AI-driven cloud computing solution. In laymen's terms, Alexa listens to your request and uses the latest high-speed computing to translate your question into an action it can complete.
A good example is asking Alexa to remind you to collect the kids at 4 pm. It understands you're talking about today, the current time and how long it is to 4 pm, and that it needs to tell you at 3:30 pm to pick up the kids.
If you're using Alexa to control your living room lights, you'll know after asking it to turn them on, it completes the action. In the time between you asking and it turning on the light, Alexa will check a list of available lights in the room. It will check their status, and if the one you want is off, it will turn it on.
The Echo range and Alexa work similarly to Google Home and Google's Nest range of smart speakers. Siri works in a similar way too!
Alexa can help simplify your life as it can remind you to do certain tasks, birthdays, meetings and can even help you create shopping lists. You can also use Alexa to make calls, control smart devices, listen to music and even run a timer, handy when cooking!
Currently, the Echo range includes Amazon Echo Dot, Echo Studio, Echo Sub and Echo Show. All are easy to use and will make your home that bit smarter. Don't be fooled by their size, they're pretty powerful devices!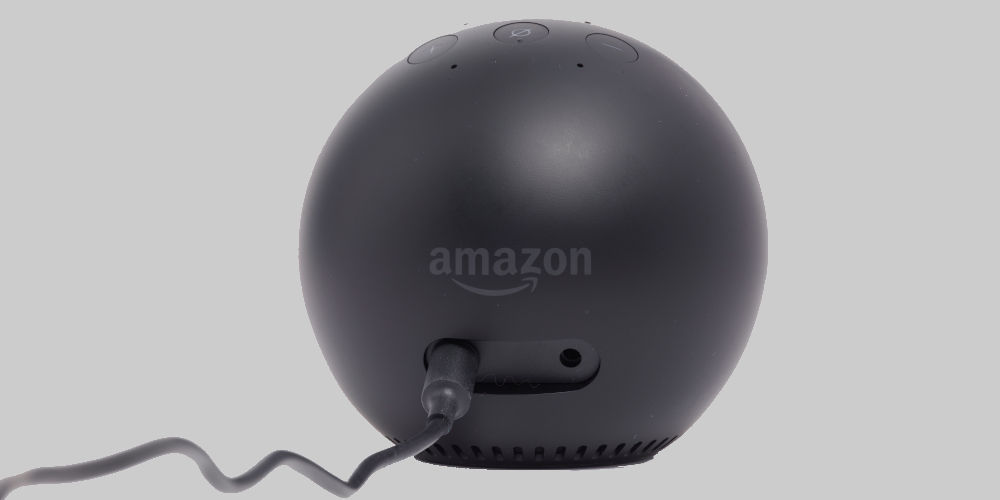 Does the Amazon Echo have an AUX input? And how to use it
Unless you can find an Echo Spot on eBay, the only Echo device with an AUX input on the market is the Echo Studio. With the rest of the Amazon Echo range, you must use Bluetooth or Wi-Fi to connect your smartphone with them as they don't have an AUX input.
Connecting Amazon Echo Studio (or Echo Spot) using the AUX input:
You need a mini-jack cable to connect your mobile or laptop with your Amazon Echo Studio. We recommend UGREEN 3.5mm Audio Cable.
Plug your AUX cable into your Amazon echo Aux input port.
Connect the other end to your phone, laptop, or MP3 player.
You have successfully connected your mobile/laptop with Amazon Echo Studio.
Now enjoy listening to your favourite songs!
Frequently Asked Questions
Can you use an external speaker with your Amazon Echo?
As long as your Echo device has a headphones output, you can use an external Speaker. Simply use a mini-jack cable to connect between your Amazon Echo and external speaker. Great news if you have a soundbar with subwoofer as nothing sounds quite like this.
Are any Amazon Echo devices battery powered?
Sadly, none of the Echo devices come with a rechargeable battery. That said, there are ways you can use an external battery pack with your Echo. The only other option is to use the included power adapter.
Will I have to pay a monthly subscription fee?
No, there are no subscription fees involved, not even for Alexa. However, if you want to use Amazon Prime, you must buy a membership. Likewise, if you want to listen to unlimited music using YouTube Music or Spotify.
Can we use Amazon Echo as a speaker for PC or Laptop?
If you have an Echo Studio as it has an AUX input. Otherwise, the answer is no.
Do you need a smartphone to use the AUX input?
You can use the AUX input with a range of devices, such as MP3 players, laptops and iPods. That's the beauty of using an AUX input, is that it isn't smart, like Bluetooth or Wi-Fi.
Are Google Nest smart speakers better than the Echo range?
It depends on the user. You could argue it's the same debate as Apple vs Microsoft. Some love the Google Nest range, others prefer the Amazon Echo range. So, it comes down to personal choice.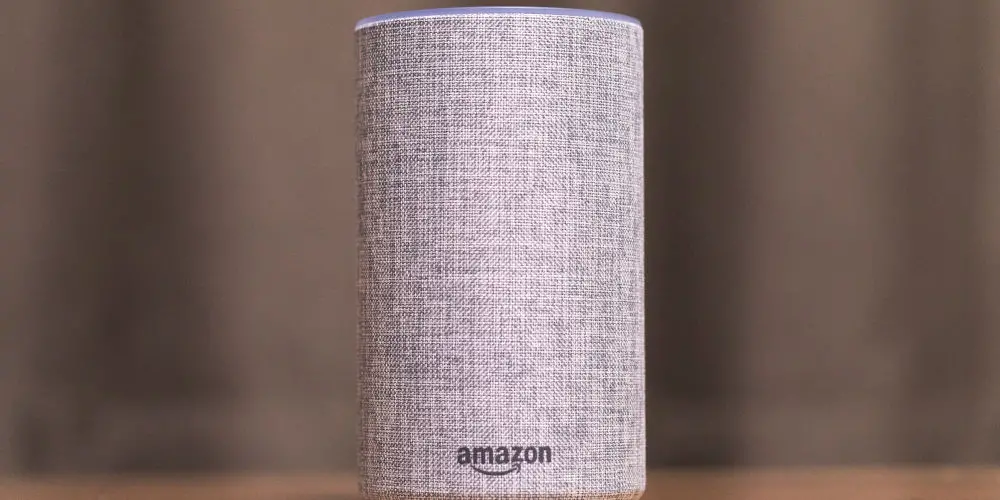 Should you use a cable with your Echo Device?
As you now can answer: does the Amazon Echo have an AUX input? You know most of the Echo devices don't include an AUX input, which is disappointing. The only device that does is the Amazon Echo Studio and the discontinued Echo Spot.
Just to confuse the issue, the Echo Dot 4th Generation has a headphones output, allowing you to connect it to any external powered speaker.