What's the best Flymo robotic lawn mower of 2023 reviews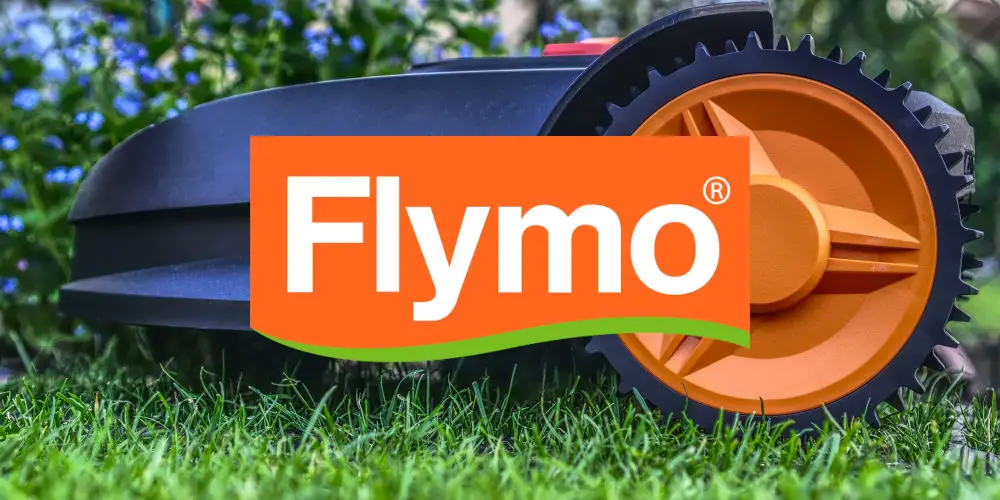 PUBLISHED: 21st June 2020 | LAST UPDATE: 15th August 2023
Flymo is a leading manufacturer of traditional and robotic lawn mowers. With a range of models to choose from, you can find the best Flymo robotic lawn mower. They have budget-friendly options and more expensive models too.
In this article, we'll explore the best Flymo robotic lawn mowers on the market. We'll compare their features, performance, and price, making it easy for you to find the perfect one for your needs and lawn.
We'll also discuss why you might want to switch to a robotic lawn mower. No matter your budget or needs, finding the best Flymo robotic lawn mower is easier thanks to our handy guide. After reading this guide, you'll wonder why you waited so long before upgrading to a robomower!
Current product range
There are currently 7 models in the Flymo robomower collection, these are:
Flymo EasiLife Go 500 review
Flymo EasiLife 800 review
Flymo EasiLife 500 review
Flymo EasiLife Go 250 review
Flymo EasiLife 200 review
Flymo EasiLife Go 200 review
Flymo EasiLife 350 review
What's the best Flymo robotic lawn mower?
When it comes to selecting the best Flymo robotic lawn mower, the EasiLife 800 is highly rated by our team and users.
How do they compare to other leading brands?
Before you buy a Flymo robotic lawn mower, it's worth comparing them to other leading brands. Here's a brief comparison of Flymo robotic lawn mowers to a few other leading brands.
Husqvarna robotic lawn mowers are known for their high quality, performance, and durability. However, they can be more expensive than Flymo robotic lawn mowers.
Known for their ease of use, quiet operation, and affordable price, Gardena robotic lawn mowers is another popular brand. However, they may not be as durable as Flymo models.
Worx is a newer brand that's quickly gaining popularity. They are known for their innovative features, such as the ability to map your lawn and create a mowing schedule. However, they may not be as durable as Flymo robomowers.
What we love about Flymo robotic lawn mowers
Flymo robotic lawn mowers are popular for several reasons.
They are designed to be as user-friendly as possible. You can programme yours to mow your lawn on a schedule, and they will automatically return to their charging station when they need to recharge.
Compared to traditional lawnmowers, they are much quieter, and so are ideal for use in residential areas, where noise pollution can be a problem.
Thanks to several built-in safety features, such as sensors that detect obstacles and prevent the mower from running over them, Flymo robomowers are safe for use around children and pets.
Compared to other manufacturers with prices that start in the thousands, Flymo offers a range of affordable units.
How much does they cost?
What makes Flymo appealing is the brand's history. They are one of the oldest manufacturers of lawn mowers and have recently moved into building robomowers. The best Flymo robotic lawn mower costs between £550 and £900, making them highly affordable.
Anything to be aware of?
Flymo robotic lawn mowers are generally well-liked, but there are a few things that some people don't like about them.
Compared to traditional mowers, they are expensive, with models costing at least £500. You can buy a Flymo push mower for under £200, although you'd need to put in the effort of mowing your lawn!
Setting up a robomower can be difficult as you need to lay boundary wire around your lawn area, which can be tricky to install. Flymo robotic lawn mowers can get stuck on uneven ground or under obstacles. This can be frustrating and time-consuming to fix.
Flymo robotic lawn mowers are a valuable piece of equipment, and they can be tempting targets for thieves. That said, robomowers rarely get stolen compared to general gardening tools that are easy to resell.
Where can you find support?
The Flymo website has a load of helpful information, including how to videos, downloadable manuals, and more. If you need to contact Flymo, there are plenty of ways, such as by phone, email, post, and using social media.
A little brand history
Invented in 1964 by Swedish inventor Karl Dahlman, Flymo is a well-known brand of gardening equipment. The name Flymo is a portmanteau of "flying" and "Mower".
Dahlman was inspired to create the Flymo after seeing a hovercraft. He believed that the same technology could be used to create a more manoeuvrable and easier-to-use lawnmower.
The first Flymo mowers were released in 1965, and they quickly became popular in the UK. Their models are lightweight and relatively quiet, making them ideal for mowing a lawn in a small garden.
Flymo was acquired by the Swedish company Husqvarna in 1978. Husqvarna has continued to invest in Flymo, and the brand remains a leading manufacturer of lawnmowers and other gardening equipment.
Today, the brand is well respected for its long history of innovation and is still committed to its founding ideals of making gardening easier and more enjoyable. Flymo continues to develop new products and technologies to meet the needs of its customers.
Discontinued Flymo robotic lawn mowers
As technology evolves, Flymo has discontinued some robomower models. Here are a few of the most popular discontinued models:
EasiLife 200, EasiLife Go 250, EasiLife 350, Flymo 1200R.