What's the best Worx robotic lawn mower of 2023 reviews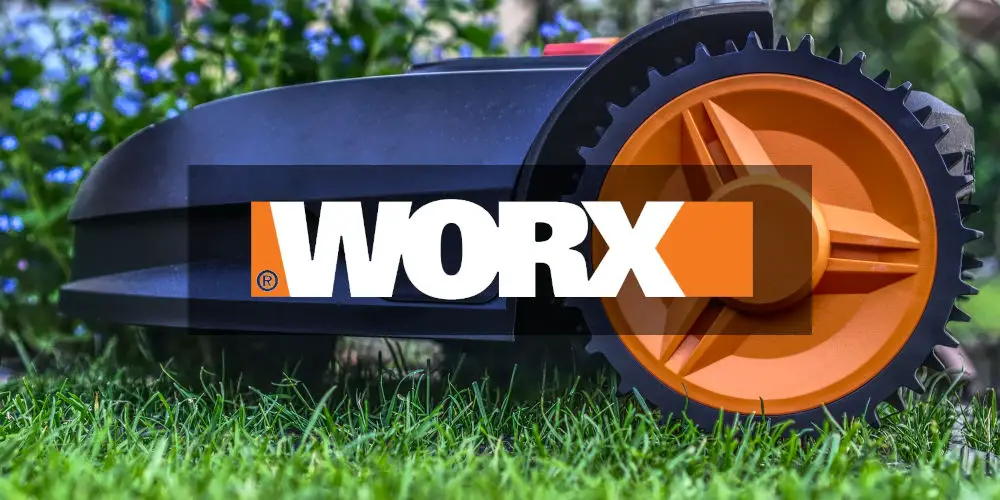 PUBLISHED: 6th June 2020 | LAST UPDATE: 15th August 2023
Worx is a fairly new brand of gardening tools and gadgets. They offer a superb range of robotic lawn mowers. With several models available, finding the best Worx robotic lawn mower can be tricky. But help is available!
In this article, we'll explore the best Worx robotic lawn mowers on the market. We'll compare their features, performance, and price, making your choice slightly easier. Plus, your lawn will look better than ever!
We'll also discuss why you might want to switch to a robotic lawn mower. No matter your budget or needs, finding the best Worx robotic lawn mower is easier thanks to our handy guide. After reading this guide, you'll wonder why you waited so long before upgrading to a robomower!
Current product range
There are currently 10 models in the Worx robomower collection, these are:
Worx Landroid Vision M600 – WR206E review
Worx Landroid Vision M800 – WR208E review
Worx Landroid Vision L1300 – WR213E review
Worx Landroid Vision L1600 – WR216E review
Worx Landroid M500 Plus – WR165E review
Worx Landroid M700 Plus – WR167E review
Worx Landroid L800 – WR148E review
Worx Landroid S400 – WR184E review
Worx Landroid L1000 – WR147E.1 review
Worx Landroid L2000 – WR155E review
What's the best Worx robotic lawn mower?
When it comes to selecting the best Worx robotic lawn mower, our team and users highly rate the Landroid M500 Plus – WR165E.
How do they compare to other leading brands?
It's worth comparing the best Worx robotic lawn mowers with other leading brands to ensure you're making a good investment.
Compared to Flymo, Worx typically offers a better range of features. However they are more expensive. So, if you only have a small budget, it's worth looking at Flymo robomowers.
If you're looking for a robomower with a longer battery life that can cover more area, consider a Bosch model. However they are more expensive than the Worx models.
The Gardena Sileno range are very similar in terms of features and price to the Worx Landroid range. They are some key differences between them. Worx robomowers offer a slightly larger cutting width and cutting height. Whereas Gardena models can handle steeper slopes.
What we love about Worx robotic lawn mowers
While relativity new, Worx has quickly built a reputation for manufacturing high quality items. Here are some things that people love about Woex robotic lawn mowers.
Even if you're not very tech-savvy, Worx robomowers are easy to use. You can programme them to mow your lawn on a schedule.
Under the hood, they use artificial intelligence to create a mowing plan that minimizes overlap and ensures that all areas of your lawn are mowed evenly. The result is you can save time and money on lawn care.
Worx robotic lawn mowers are very quiet, so you can use them without disturbing your neighbours or family. Plus, they have several built-in safety features, including collision detection and a boundary wire that keeps the mower in your garden.
As with other Worx products, their robotic lawn mowers are built to last, so you can expect them to provide years of reliable service.
How much does they cost?
If you're looking for a mid-marketing robomower, the Worx range has plenty to offer. The best Worx robotic lawn mower costs between £700 and £2,400, making them ideal if you have a larger garden to mow.
Anything to be aware of?
Here are some of the things that people don't like about Worx robotic lawn mowers:
Compared to traditional lawn mowers, robomowers are far more expensive. Some homeowners won't be able to justify the investment despite having the need. Worx aren't the cheapest robomower available, so you'll need a sizeable budget.
They require a flat, even surface with no obstacles. If your lawn has hills, slopes, or obstacles, a Worx robotic lawn mower may not be your best option.
Worx robomowers can be difficult to set up, especially if you have a large lawn. You need to install the boundary wire, which is tricky. Plus, to get the best from your mower, it needs to be correctly programmed.
Where can you find support?
Contacting Worx is simple, you can use social media, email, or phone. Plus, they have an excellent support section on their website.
A little brand history
Founded in 2004 by the Positec Tool Corporation, Worx is a Chinese manufacturing company. The company's goal is to create a line of lawn and garden equipment that's innovative, powerful, and affordable.
The first Worx product was an electric lawn trimmer called the Worx GT, which was a success. It helped to establish the Worx brand in the lawn and garden market. Over the years, Worx has expanded its product line to include a variety of other power and gardening tools.
Today, Worx is a leading brand of lawn and garden equipment and power tools. The company's products are sold in over 100 countries around the world. Worx is headquartered in Suzhou, China, with North American headquarters in Charlotte, North Carolina.
Discontinued Worx robotic lawn mowers
Worx has discontinued a few models over the years. Here are some of the Worx robomowers that are no longer sold:
Landroid M WR140, Landroid L WR150, Landroid L WR153E, Landroid M WR141E, and Landroid L WR151E.