5 Steps how to improve zoom video and audio quality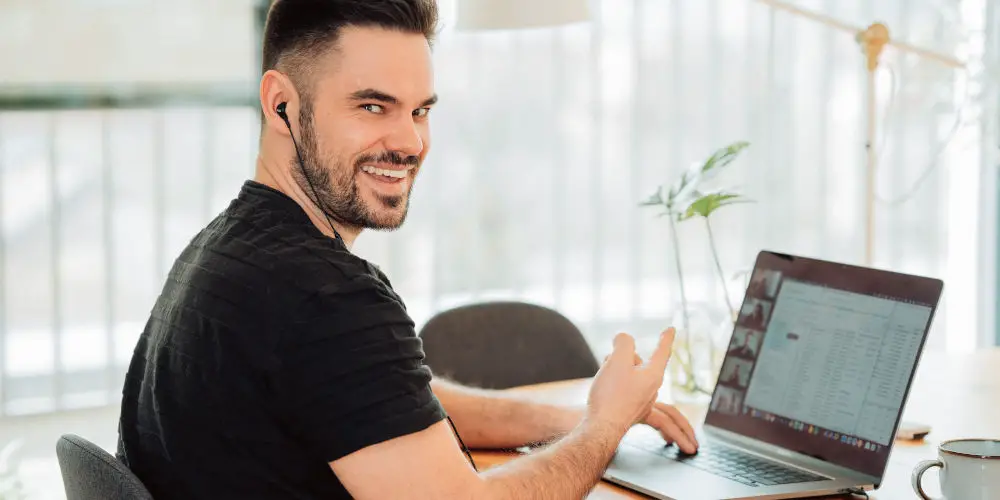 If you want to know how to improve zoom video and audio quality and ensure your next video call or conference is more effective then we have five simple tips to help you.
Like most of us, we all suffer from Zoom fatigue, even if we only have the odd call on the platform each week. We even use the term Zoom fatigue interchangeably as some of us are still using Skype, Microsoft Teams, or some other platform.
Exchanging meeting face to face with video calls is hard, regardless if you're using Zoom for learning, catching up with friends, teaching or for business. The issues are compounded if your set-up isn't that great or you have no idea how to improve your video and audio.
Thankfully, it's highly affordable to improve your video conferencing if you know the right equipment to invest in for your home office. We'll cover lighting ideas, tips to improve your audio and how to ensure your look great!
Here are five tips that cover how to improve zoom video and audio quality. Did you know, you can use Zoom on your Amazon Echo Show or the Google Nest Hub Max!
#1 Do you have a stable Wi-Fi connection?
Before you run out and buy anything, it's worth checking you have a stable Wi-Fi connection. If you have a poor connection, you'll be battling with frozen images, audio drop-outs and always needing to repeat yourself. And no amount of money spent on technology will help that.
So, it's worth checking your current connections and taking steps to boost your Wi-Fi signal including upgrading your wireless router and talking with your provider.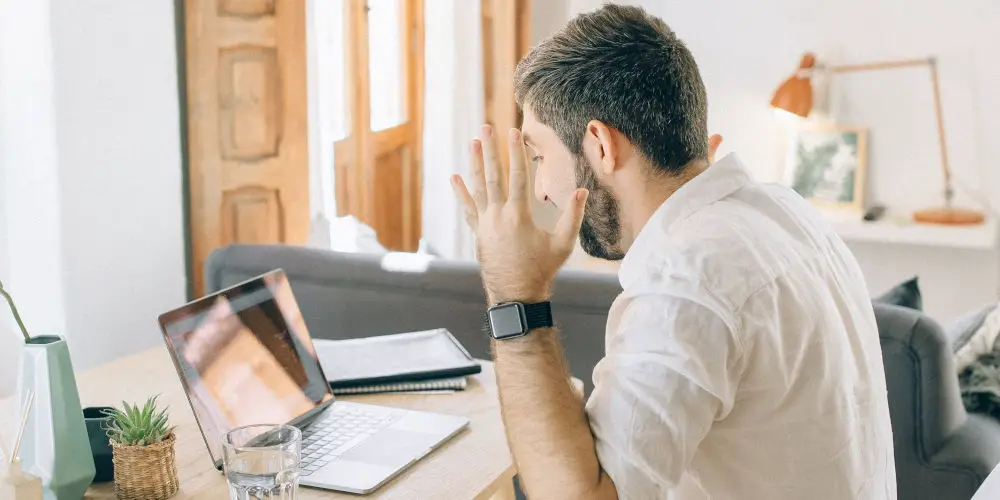 #2 Finding your most flattering angle
The best place to start is with your camera angle and lighting. Even using a slightly wrong angle can make you appear bad, so it's worth investing some time in experimenting with your camera.
Lighting
If your face is obscured by a shadow then try changing your location so that you sat in front of a window. A general rule is that you want light behind the camera that shines on your face. Avoid at all costs having a light behind you shining on the camera.
By using natural light drawn in by your window, you'll help illuminate your on-screen face. If you don't have natural light then invest in an affordable USB ring light, which plugs into your computer. Simply place it behind your camera and you'll notice a huge improvement in your video quality.
Camera angle
Unless your a keen photographer, any discussion of the ideal camera angle might seem a little weird. That said, the most flattering camera angle is slightly above eye level.
If you're using a laptop, then you might find that the best angle involves elevating it slightly. You could place your laptop on a stake of coffee-table books, old yellow pages or invest in a height-adjustable laptop stand.
You could instead be using a desktop computer with a separate monitor complete with a built-in camera or an outboard webcam. It's worth trying a tilting desktop monitor mount that allows you to manipulate your screen to get the perfect angle.
To use a virtual background or not?
Nothing is worse than seeing somebody's clutter or a family member walking through their video, particularly if you're trying to focus on an important business matter.
If you can't control your surroundings then use a virtual background to hide unwanted distractions. Most video conferencing platforms offer built-in background images and also allow you to upload background images, allowing you to customise your on-screen appearance!
However, be mindful that backgrounds with lots of images can be equally as distracting! It's best to avoid backgrounds that include skin-tone colours as they can mess with your appearance.
You should preview any backgrounds before you join a call to ensure it approves your default and doesn't infer with you causing you to disappear into the background! It's more common than you think!
Some platforms have a face enhancing option which is like a real-time airbrush that approves your appearance. For example, Zoom has a "touch up my appearance" option! It just might save the day (or at best mask last night's activities!)
Getting the basics right
Learning how to improve zoom video and audio quality involves buying a ring light and plenty of experimentation. After playing with your set-up a bit, you'll see a noticeable improvement.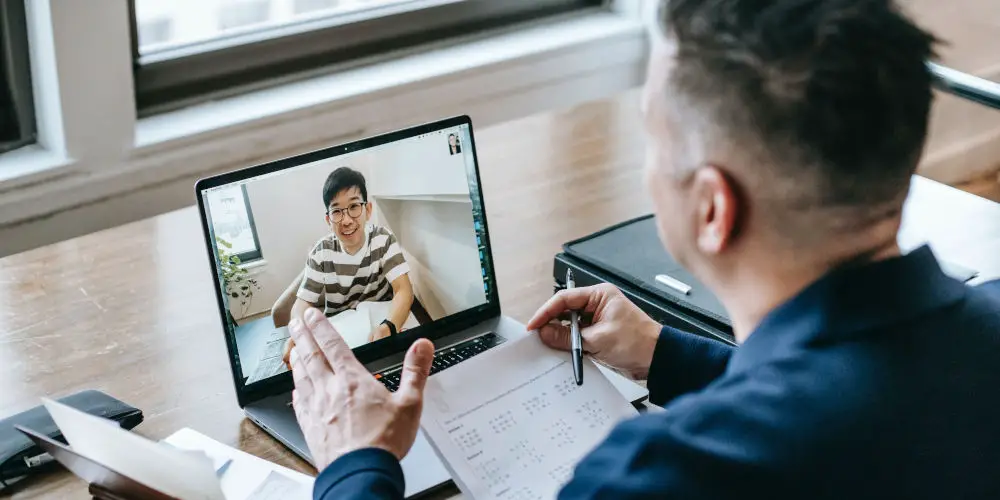 #3 Consider upgrading your mic
Laptops are built for convenience, not excellent audio and video. And while most screens offer excellent picture quality, the built-in camera can leave much to be desired as does the microphone and speakers. Most aren't that much better than your smartphone.
Of course, if you're using a desktop, you don't have the luxury of having a built-in mic, camera and speakers. That is unless you invest in a high-end, all singing all dancing monitor. You could see this as a positive!
As part of Zoom's audio settings, there are four options to "suppress background noise". While this will help you produce a clearer audio signal, your laptop's built-in microphone will still sound ordinary.
So you should consider investing in a USB microphone such as the Rode NT-USB, which plugs directly into any of your computer's USB ports. More affordable mics are available but Rode has a storied history of building some of the world's best and offer some unique features.
If you haven't purchased a microphone before, you'll want to look for one that comes with a stand. You don't need a boom mic stand unless you fancy getting into podcasting! But you do need a way to keep your mic close and angled towards you.
Consider investing in a USB mic that features an onboard mute button and gain control (allowing you to boost or reduce the mic's volume level). It's also worth getting a mic with a headphones output with volume control.
Don't get too technical and spend time researching different microphone types (such as omnidirectional, figure-8 and cardioid). Instead, look for a good cardioid condenser mic as they will have a relatively wide frequency response and are ideal for capturing voices.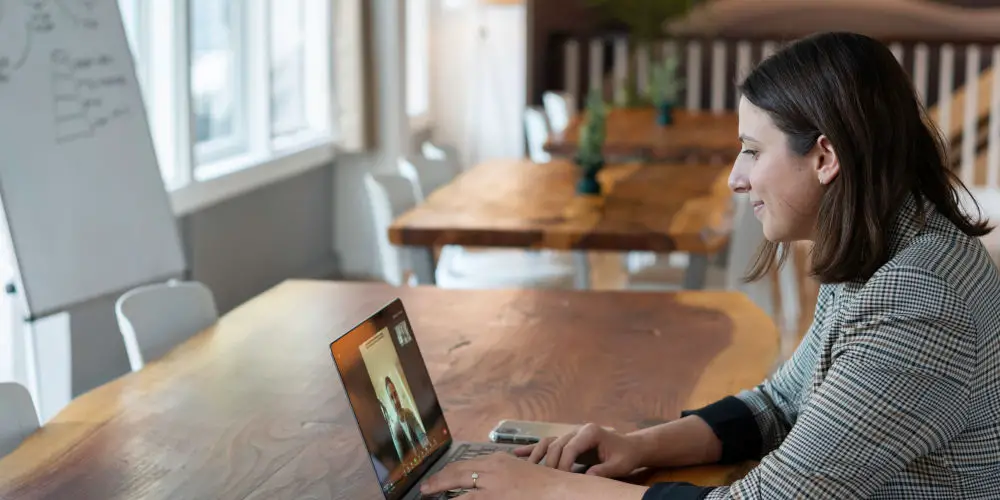 #4 Invest in decent headphones
Being able to hear every word is vital. Otherwise, you'll find yourself asking people to repeat themselves or worse, smiling and nodding! So investing in decent headphones is worth it, especially when trying to figure out how to improve zoom video and audio quality.
Consider a gaming headset
For some, the best option is to buy a gaming headset as these incorporate headphones and a built-in mic. A good example is the JBL Quantum ONE which is a wired professional gaming headset. JBL also produce a wireless version, if that's more of your style.
Two features make the Quantum series different. Firstly, the headphones are noise cancelling and so block external sounds, allowing you to focus on your meeting and hear everyone.
Secondly, the mic is "voice-focused" by design, meaning when you lift it out of the way, it automatically mutes your voice. Zoom mute function is easily its most underrated feature!
Use wireless in-ears
As most of us seem to have Apple AirPods, why not use them when you're on work calls too. They will help you hear everything yet are discrete. If you're not on the Apple bandwagon, then consider the Cambridge Audio Melomania 1+, which can connect to your computer using Bluetooth.
Or go old school with wired headphones!
You might prefer using wired headphones, which is a little old school but a good option nonetheless!
Sony offers a range of affordable headphones including the MDRZX310L.AE, which are available in multiple colours. They aren't noise cancelling but do provide an excellent frequency response and a clear sound.
#5 Prefer speakers?
As headphones aren't for everyone, you might prefer speakers. Thankfully, there just as many options available and all sound far better than the built-in speakers in your laptop or computer. There are even options that will satisfy the audiophile amongst us!
If you want to replicate your home cinema's surround sound for enjoying music and video conferences then invest in the Logitech Z407, which offer 2.1 channel audio and comes complete with two speakers and a subwoofer. It connects using a mini-jack, micro USB and Bluetooth.
You might prefer using a simple, stereo speaker set-up. Something like the Mackie CR3-X Active Studio Speakers not only sound fantastic but have a sleek modern look, so will look superb on your home office desk.
As most computers will recognize the majority of speakers and microphones, you should be able to 'plug-in and play'. However, you might need to download the latest drivers. You also may need to go tweak your video conferencing platform's audio settings to select the right speakers.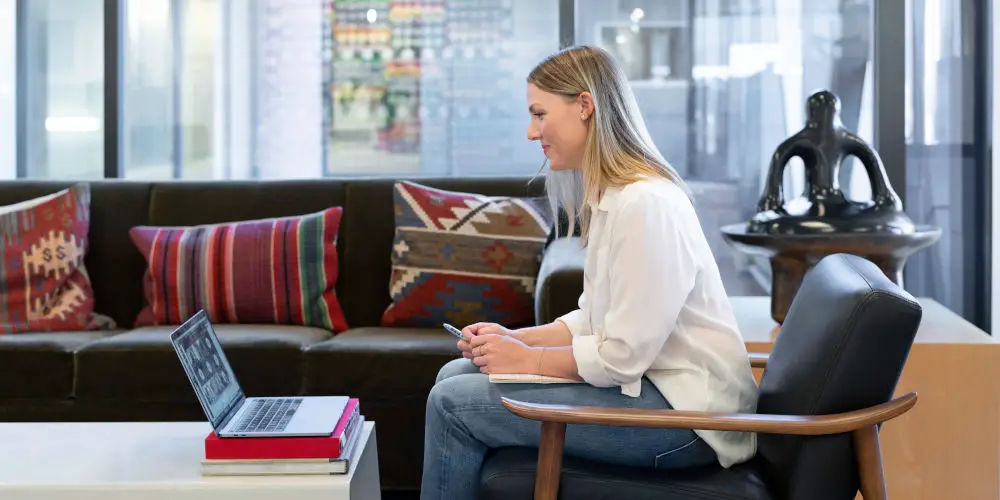 Will you keep working remotely after COVID?
You might think investing in a few pieces of equipment is unnecessary as the world will return to normal, soon. Yet many businesses acknowledge that people can be just as productive working from, some are even more productive!
Many businesses realise that video conferences are better for productivity, the environment and the bottom line. It's likely most of us will continue using a hybrid work model after the pandemic is over. So, you could find that your investment pays off.
If not, post Zoom life, you could try your hand at recording music or your memories for your children to enjoy when you're gone. You could also use the equipment to listen to music and stream video, particularly if you have Amazon Prime! (Start your 30-day FREE trial)
That's how to improve zoom video and audio quality
You should have a much better idea of how to improve zoom video and audio quality. Remember to start with the basics. Sort your Wi-Fi signal out first. Talk with your provider and see if they can boost your signal as well as consider buying a better router.
Next, get the lighting right by using a light behind the camera and position your camera so that it's slightly angled down. It's worth experimenting with different camera angles until your happy.
If you spend a lot of time on video conferences then invest in a decent USB microphone and headphones. You're only limited by your budget as you'll run of patience before options!
As always, invest in equipment you'll use long term and enjoy being able to work from home, even if the future is a hybrid work situation.