How to turn off Amazon Fire TV stick: 3 Methods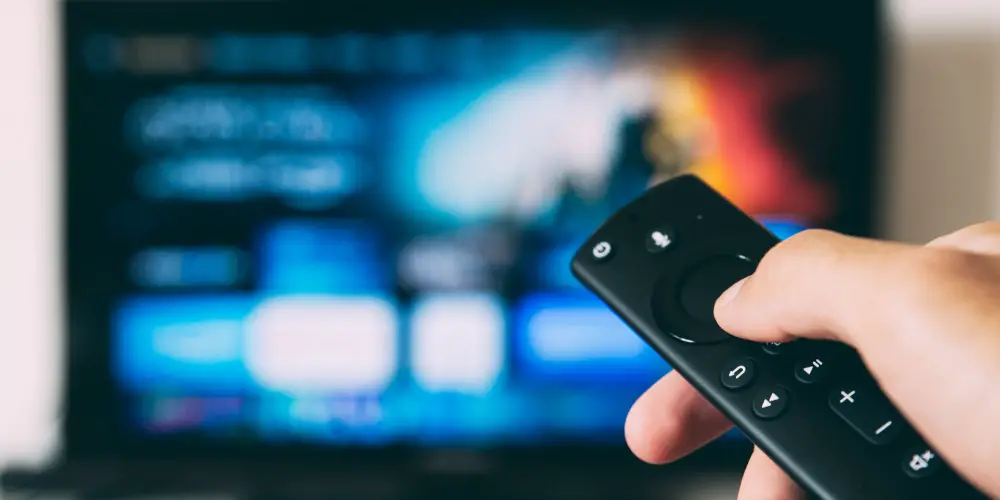 Highly popular due to its ease of use and versatility, The Amazon Fire TV Stick transforms your humble television into a digital powerhouse! However, you might wonder how to turn off Amazon Fire TV stick. Don't worry, as it can be a little tricky to understand how it operates.
With a few different versions available, each generation of Fire TV Stick operates slightly differently, meaning you might have to experiment with yours to fully discover all of the options.
In this guide, we'll talk you through a few different options allowing you to turn off Amazon Fire TV stick regardless of the version.
Using a remote to turn off your Amazon Fire TV Stick
The simplest way to turn off your Amazon Fire TV Stick is using the included remote. Looking at the remote, you'll notice the home button, which is located right in the middle of the remote. Pressing this button will load the home menu.
You'll need to press this button down for a few seconds to prompt the device to bring up the home menu. Once it appears on the screen, you'll see a few options to pick from. Using the remote, select the "sleep" icon, which is denoted by a picture of a moon.
Activating this mode essentially turns your Fire TV Stick off as it now in low power mode. If you want to completely turn your device off, then you'll need to unplug it from your TV and disconnect the power cable.
Thankfully, the newest versions of the Fire TV Stick remote includes a power button, which is located on the upper left side of the remote. Simply, press that to turn off the Fire TV Stick without needing to navigate the home menu.
Using an app to turn off Amazon Fire TV Stick
As remotes often go missing, don't worry if you can't find yours as you can use an app on your smartphone or tablet to turn off the device. First, you'll need to download and install the Amazon Fire TV app either from the Apple App Store or Google Play.
With it installed, open the app and connect to whatever device you want to control. Towards the bottom of the screen, you'll notice a few icons. Look for the button labelled remote. Pressing this icon will allow you to switch over to remote mode.
You'll then see a similar layout on-screen to your Amazon Fire TV Stick remote. To access what you need, select the small image of a gear towards the top of the screen.
You don't need to press the home button as you would on the remote. Instead, you should see an option that says "sleep" with a moon icon. Just press that, and your Fire TV Stick will turn off.
Using voice commands to turn off your Fire TV Stick
With the rise of Amazon Alexa, the last few generations have included a remote with a built-in microphone. By pressing the microphone button, you can use a variety of voice commands.
These include searching, starting apps, returning to the home screen, and other basic TV remote functions. You also have the option to turn off the device. Simply press the microphone button, and say "Alexa, turn off Fire TV."
Sadly, older Fire Sticks don't offer this function. So you might want to upgrade to the latest Fire TV Stick 4K.
How to turn off sleep mode on your Fire TV Stick
Thankfully, it's very simple to turn off sleep mode. You can, of course, use one of the methods already described. To turn your device back on, simply press any button on the remote. It will automatically activate the device.
The same works on the Amazon Fire TV app. Pressing anything on the app will turn on the Fire TV Stick if you are connected.
How does sleep mode work?
As the Fire TV Stick range is designed to use minimal power, you never really need to completely unplug the device, unless you want to. For example, if you decided you won't use it for a long time, then you could completely unplug it.
With built-in power-saving, even if you forget to activate sleep mode, the device automatically turns off after 30 minutes (older modes) or 20 minutes (newer versions). But what exactly happens in sleep mode?
In Sleep Mode, your Fire TV Stick has shut down the TV and most of its function. It will only process software updates as and when they're available. The advantage of sleep mode is that the device can perform these updates much faster than if it was active.
Troubleshooting your Fire TV Stick
As even the most stable technology can sometimes fail to work we imagine, it's worth knowing how to troubleshoot your device. Thankfully, there are a few tips you can try if your Fire TV Stick won't turn off.
Reboot
First, try to reboot the whole system. Yes, we do sound like your favourite IT guy! But quite often, turning it on and off again actually works! You can restart your device by open up the home menu. Select the settings icon, and then choose restart. Simple!
Reset
Trying pressing the select button (in the centre of the ring) and play button (below home button) at the same time. Hold both down for a few seconds. It should automatically prompt a reset.
Restart
Another option is to unplug the power directly from the Fire TV Stick, count to 30, and plug it back in. it's a bit old fashion but often does the trick!
Complete factory reset
As a last resort, you can reset the whole device. But be aware that this will erase all your information! You can find this option on the settings menu and should only be used if nothing else works.
Turning your Fire TV stick on
As an "always-on" device, you don't need to turn your Amazon Fire TV Stick on or off. Of course, it does have a sleep mode, which ensures it uses minimal power but it's still ready and waiting!
You'll see that the newer versions of the Fire TV Stick have a power button on the remote. However, this isn't for the Stick itself! You can pair your Amazon Fire TV Stick with your TV. Once paired, you can use the Fire TV remote to turn your TV on and control its volume.
Help! My Fire TV Stick won't turn on
Very occasionally, you might encounter an error with your Fire TV Stick where it won't turn on normally. Thankfully, it's a fairly simple problem to solve. As your Fire TV Stick needs Wi-Fi, start by checking your router.
First, unplug your TV from the power, then hold down the power button on your Amazon Fire TV Stick remote for 30 seconds. Once this time has passed then you can plug the TV back in and turn it on. Finally, select the Fire TV Stick input channel and it should be working.
How to Control your Amazon Fire TV Stick
You now have a range of methods to turn off Amazon Fire TV Stick. It's completely your choice if you use the app or remote to control your device.
It's worth remembering that the device is always on. Pressing the off button only activates sleep mode. That said, your device will automatically update when in sleep mode. So you'll need to disconnect the power cable to fully turn your Fire TV Stick off.