TV buying guide: How to buy your ideal television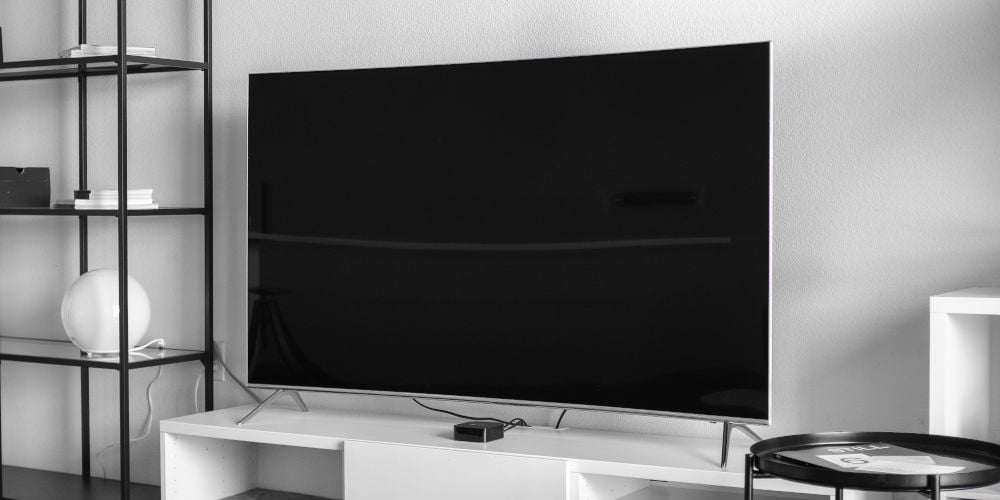 Nearly every day, it seems there's a new TV hitting the market. It's easy to feel exhausted, just looking at the current crop, let alone what's about to hit the market. If only you had a TV buying guide which could explain in plain English what to look for and avoid.
As technology has advanced at lightspeed in the last few years, the TV has transformed from a display to an interactive device. It's not uncommon now for TV to allow voice control out of the box. Most even come with a plethora of Apps installed including social media.
We've also seen the average TV's size explode, with many options now available in sizes that would easily engulf a small living room! Not to mention smaller television sizes which produce an equally superb picture.
Our TV buying guide aims to help you in an unbiased way to answer all of your questions and will help you make an informed purchase.
Regardless whether you're upgrading or buying a new TV for your home, or simply looking for a second one, we're here to help!
Choosing the right TV size for you
A brief screen history
As visual technology has advanced over the last 20 years, we've moved away from bulky CRT TVs to modern sleek LED designs that take up a fraction of the space.
However, we have stuck with how we measure screens. Confusingly, we measure diagonally. So a 32 inch TV measure 32 inches from one corner to the opposite corner.
This evolution in screen resolution has launched an array of super-sized TV, all of which display pictures at the highest quality without a hint of pixelating.
The modern designs are sleeker, smaller and some have a frameless design, which means they blend seamlessly with the interior. If you currently have a 42-inch TV and haven't updated in the last 10 or so years, then chances are a modern 50-inch set will perfectly in the same space.
TV buying guide tip: If you haven't upgraded your TV in a while, consider moving up a few sizes.
Finding the ideal screen size
There's no such thing as the perfect screen size as there are too many variables.
It's worth considering what you'll be using the TV for. Is it for general use in a kitchen or bedroom, so doesn't need to be super-sized? Or are you trying to upgrade your main TV which you use most days?
Next, consider the viewing distance. Do you like to be up close or are you fine with the picture being across the room?
If you like to sit less than 1.5 metres from the screen then choose a screen size of up to 32 inches.
Like sitting a litter further back (between 1.5 and 2 metres)? Then a screen size of 32 to 39 inches will be fine.
A viewing distance between 2 and 2.5 metres will suit a TV of 40 to 45 inches.
If you like sitting 2.5 to 3 metres away from the screen, then you can select a screen size of 46 to 55 inches.
Over 3 metre and you can super-size your TV and use a screen size of over 56 inches.
Finally, how you plan to mount the TV has a big impact on the size. If you're using a stand, then the TV will feel closer and the picture will be more apparent. So you might be able to choose a slightly smaller size.
If you plan to mount the TV on the wall, then you might add another 30 or so cms on to the viewing distance, which means you can move up another screen size. In reality, this could take you from 42-inch to a 50-inch.
Should I super-size?
Before you rush over to Amazon and buy their largest TV – which is a £7,000 Samsung Q950R 77-inch TV, think about why!
If you enjoy movies, then you can build your own cinema setup for a couple of grand and buy a better yet smaller TV for daily use.
if you enjoy watching TV as a family then a larger screen size can improve viewing due to technologies such as OLED and QLED. Both ensure amazing picture quality regardless of your viewing angle.
TV buying guide tip: Rather that buying the largest possible size, consider if a projector would have the same result just cheaper.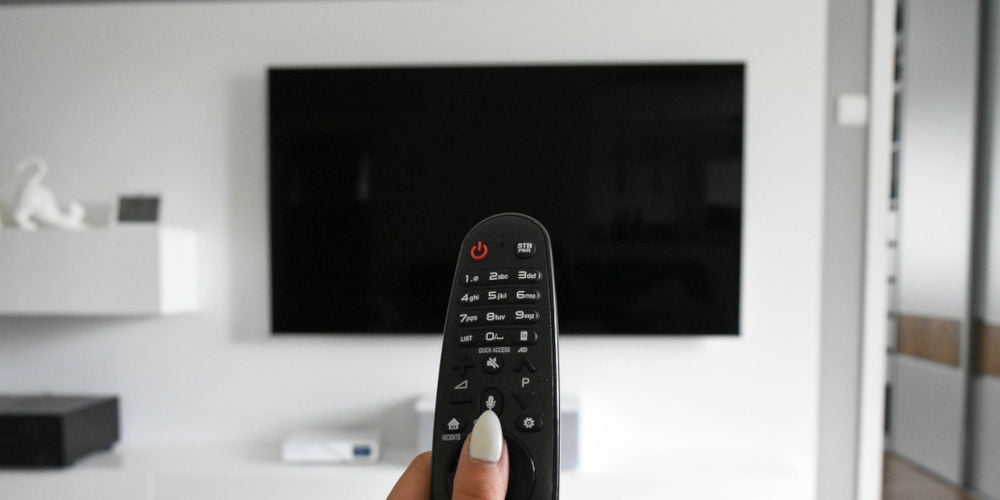 Pick your screen technology
The next element to consider in our TV buying guide is technology. There are three main ones available: QLED, OLED, LED. Yes, they all sound similar but they each offer a slightly different experience.
LED (Light Emitting Diodes)
Starting with the most common LED or Light Emitting Diodes. LED screens have been around for years and they're fairly cheap. They work by using a backlight which is shone through an LCD panel to produce the individual pictures.
While the picture quality isn't as rich or vibrant as OLED or QLED, there's still plenty of reasons to consider an LED TV. They are widely available, reasonably priced and usually include unique technology from the manufacturer.
If you can afford to spend a little extra, look out for models with HDR as this improves colour and contrast.
OLED (Organic Light Emitting Diodes)
In an OLED TV, individual pixels create their own light source to make up the picture. For example, in order to show deep black, they simply turn themselves off.
This technology means a heightened viewing experience. Colours appear more vibrant, there's a greater contrast between shades of colours and viewing angles are improved.
Generally, OLED TVs are super-slim and consume less energy than LED
QLED (Quantum Dot Light Emitting Diode)
All QLED TVs have a quantum dot filter. This is a film of tiny particles which can be precisely controlled for their colour output.
This means you get a wider, more diverse range of true-to-life colours, regardless of your viewing angle. Also, they display at higher peak brightness, meaning HDR content looks great.
While 4K has been the standard for QLED TV for the last few years, we've seen a range of 8K QLED TVs come onto the market in the recent year.
At four times the resolution of 4K, an 8K QLED TV provides an even more enhanced viewing experience with more vibrant colours. Plus all of these TVs will upscale your content, meaning you don't lose quality when watching a DVD or Blu-Ray, for example.
TV buying guide tip: Struggling to understand the difference? Ask your local electrical retailer to show you examples of each type.
Understanding picture quality
If you believe picture quality is the same across manufacturers then you'll be disappointed to find out that's not the case. So what's the difference between 4k, 8k, Ultra HD and Full HD 1080p?
Keep reading our TV buying guide to find out!
4K Ultra HD vs Full HD 1080p
4K Ultra HD TVs have a resolution that's four times greater than a Full HD display. So, you'll experience measurably better picture quality. The larger the screen, the more noticeable this difference is.
Many TVs on the market can upscale Full HD to 4K quality. However, in order to take full advantage of a 4K Ultra HD display, you really need content already in 4K.
Even with upscaling, poor quality content can be dramatically improved especially when compared to Full HD TV.
How does 8K compare to 4K?
As you now know that 4K is far superior to Full HD, surely it's not worth improving on that?
Enter 8K, with a resolution that is an enormous 16 times HD and four times greater than 4K, 8K is a massive step up.
So as you'd expect the details and colours on an 8K screen are close to real life as possible and incredibly vibrant. In short, it's like experience the movie, TV or sport as if you're actually there on the front row.
Just imagine that for a second. It's likely you would find watching any content more immersive and impactful.
If you think we're just getting started with 4K content and that 8K is tomorrow's tech, then don't worry as more media is getting released in 8K each day. Plus an 8K TV will take whatever quality you throw at it and will upscale it. So you can enjoy watching your favourite shows in realistic detail.
For more on the subject, you might enjoy reading: What is 8K TV.
4K Ultra HD vs 4K Ultra HD Premium
As manufacturers are able to market 4k TV as they wish, this can lead to some confusion in standards. That's why it's best to buy a TV with the Ultra HD Certified logo.
Digital Europe independently sets these standards. So you can buy in the confidence that you're getting brilliant image quality.
4K Ultra HD Premium TVs that are the Certified Ultra HD Premium logo, have had to meet even higher standard as set by the UHD Alliance. Also, these TVs include support for HDR.
By purchasing a Certified Ultra HD TV, you're guaranteed to see deep shades of colour, vibrant details, and brilliant contrast with HDR.
Finally, keep an eye out for the 4K HDR Ultra HD logo from Eurofins. They also have strict requirements for 4K Ultra HD and HDR. The standards include rules over how content is received and displayed over broadcast and broadband as well as HDMI.
What is HDR technology?
High Dynamic Range (HDR) is a term that's been borrowed from photography. In a nutshell, HDR images have improved contrast, a fuller range of brightness and deep shades of colours.
Confusing the issue, there are multiple HDR standards. While some TVs can upscale to the quality, it's worth considering which HDR standards your TV supports.
HDR10 applies HDR scene-by-scene and is a popular form of HDR with support from Amazon, Netflix and the Blu-ray Disc Association.
Although not as common, Dolby Vision and HDR10+ applies HDR frame-by-frame for a subtler, more improved image.
Hybrid Log Gamma (HLG) was Developed in conjunction with the BBC. As it's has been designed to work best with TV broadcasts, it's found on a wide range of HDR TVs.
What available in 4K Ultra HD?
Content output in 4K was pretty sluggish, to begin with. However, as the technology has become more widely used, more content is being produced in 4K.
Most streaming services offer some content in 4K Ultra HD. It's no longer uncommon to watch YouTube, Netflix or  Amazon Prime Video (30-day FREE trial) in stunning 4K and HDR quality.
Hollywood has upped their game and many popular titles are available as 4K Ultra HD Blu-ray discs. You'll simply never want to go back to HD!
Also, BT Sport 4K UHD and Sky Sports UHD, both offer 4K services, allowing you to feel like your actually in the stadium watching.
TV buying guide tip: Not sure which is best for you? Ask your local electrical retailer to show you examples of each type.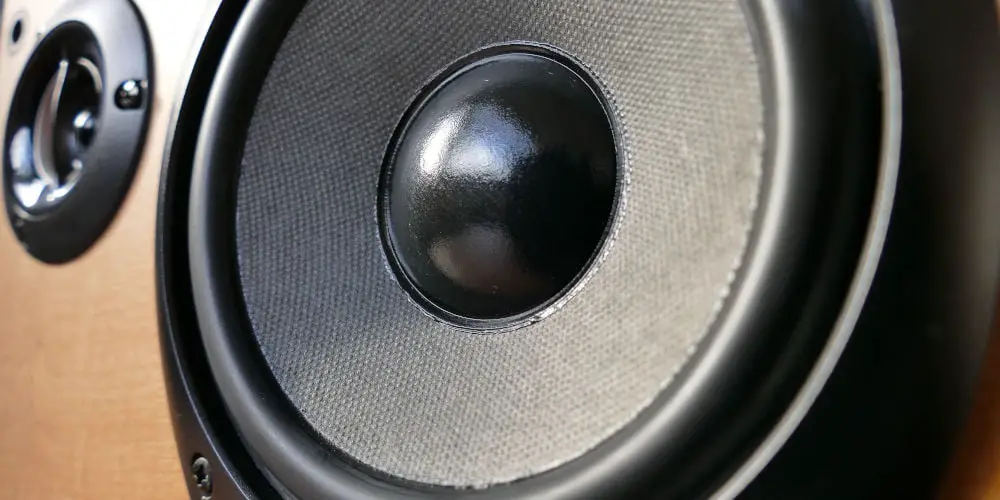 Achieve the optimum sound
Having the brightest, clearest HD picture isn't worth anything without an equal sound quality. Clear, punchy sound really makes watching a film, documentary or listening to music satisfying.
So how can pair visuals and sound together for the ultimate experience?
Aren't the inbuilt speakers good enough?
As TVs have gotten slimmer, there's physically less room for speakers and even less space for them to move air. While this might be fine for watching TV, movies and music generally sound flat and like something's missing.
There are many ways to improve your TV sound and enjoy clear dialogue, punchy bass and hear every nuance. You could invest in a soundbar, 2.1 sound system, or choose a 5.1 or 7.1 home cinema set.
Soundbar, 2.1 vs home cinema
Adding a soundbar is a fantastic way to improve your TV's sound affordably. As the name suggests, it's a long bar that sits beneath the TV and usually is the same length as the TV.
If you're stuck for options, we've compiled a list of the best soundbars under £100. Any will instantly improve your sound.
Your next option is a 2.1 system. In addition to the soundbar, these come with a subwoofer (hence the .1!). While soundbars improve the overall sound, the addition of a subwoofer makes every feel fuller, especially if your sub is active!
Imagine hearing explosions in films and feeling it as it happens. Music really comes alive as the bass is more punchy and the mid-range is rich.
If you're determined to match the sound with the picture quality, then you'll want to invest in a 5.1 or 7.1 home cinema surround sound system. Depending on which option you choose, you'll need to use an AV receiver and either 5 or 7 normal speakers and a subwoofer.
Cables
The more equipment you have running, the more cables. While they are a necessity, they are ugly. So you'll want to plan how you will best hide cables.
Of course, if you're only running a TV, Blu-ray and soundbar then it's an easier task then if you're using a 7.1 surround sound system.
Thankfully, there are a few 'invisible' cables on the market, which are transparent. If that's not the right option for you, then consider buying a cable management sleeve.
TV buying guide tip: You want the audio to match the picture and vice-versa. Only having one isn't enough to create an immersive experience!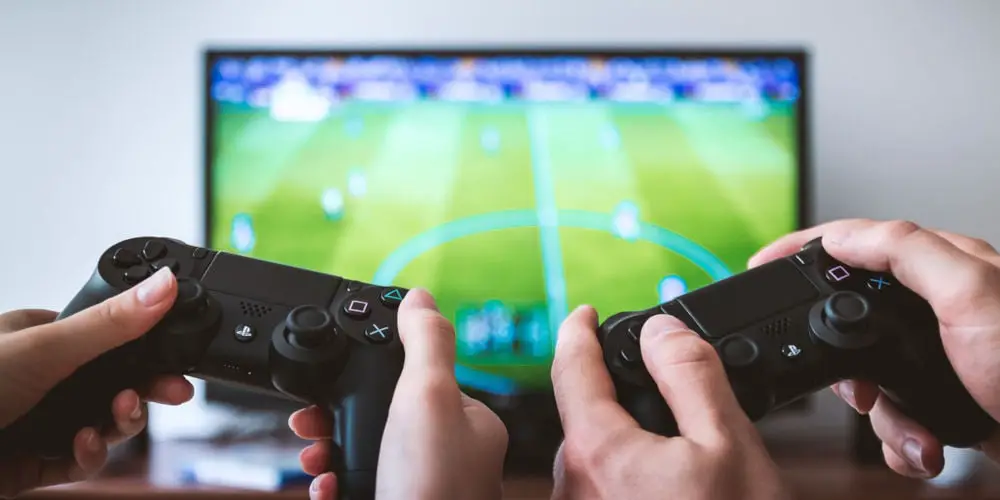 Do you need to get smart?
If you enjoy snuggling on the sofa on a Saturday and catching up with your favourite TV show, then it's worth looking for a TV with built-in storage and apps. Some TV buying guides overlook this but it's highly important, as year on year we're using more apps.
Of course, you can add set-top boxes, streaming dongles and external hard drives, but why add more clutter? Be smart!
Enjoy your relaxing Saturdays with Netflix, Prime, ITV Hub or the BBC iPlayer. All of these provide a range of content in 4K quality.
How smart TVs work
Using your Wi-Fi, either via an inbuilt receiver or an Ethernet cable, a smart TV works similarly to your phone. You can download apps, customise the look and even stream from your phone.
So sit back, relax and catch on last week's TV, watch YouTube videos or play a range of games.
Do all smart TVs have the same apps?
Sadly, every manufacture includes a different range of apps. So if you plan to enjoy Netflix or Channel 4, it's best to check that you can download apps for those.
Usually, you'll find BBC iPlayer, YouTube, Prime and Netflix apps are available.
Smart TVs do more than just streaming content. Many have apps for news, games, social media, shopping and more.
What about Voice Control?
If you already own a Google home or Echo or use Siri on your phone, you'll know how useful voice control can be. If you haven't, it's a worthwhile feature that takes seconds to figure out.
On many smart TV remotes, you can activate voice control and use the feature to find programmes, change channels, adjust settings and much more.
For example, you could tell your smart TV to "switch off after this program", "play the latest episode of The Crown on Netflix" or "change to gaming mode". Being able to say commands and see them happen is a fantastic way to control your TV without having to search through hundreds of menus or using on-screen keyboards.
TV buying guide tip: Consider buying a TV with the Google Play store as you'll be able to use the widest range of apps.
Buying the ideal unit with this TV buying guide
Choosing a new TV is more than just about screen size. Hopefully, our TV buying guide has provided you with a clear idea of how to choose your next one.
Remember size isn't everything, especially if you have a small room or only watch TV. Of course, if you like movies, then it might be worth investing a separate home cinema system to faithfully recreated it.
Beyond size, consider picture and sound. Your ideal picture quality will be different from the next person and that's why a few options exist. Of course, if you want to future proof your investment then consider buying a QLED TV.
When it comes to sound, at the very least, invest in a soundbar as this will improve the overall sound. If you enjoy listening to music or watching films, then spend a little more and get a 2.1 sound system. Just make sure you buy one with an active subwoofer.
One of the last elements to consider is: Do you want a smart TV with apps, games and news? r if you're happy to buy additional set-top boxes?
Finally, if you're still struggling and this TV buying guide has left you with more questions than answers, then grab a pen and paper and create your own comparison chart. Place the features you must have down the left-hand side and the TVs along the top.