20 Interior designers on Instagram you should follow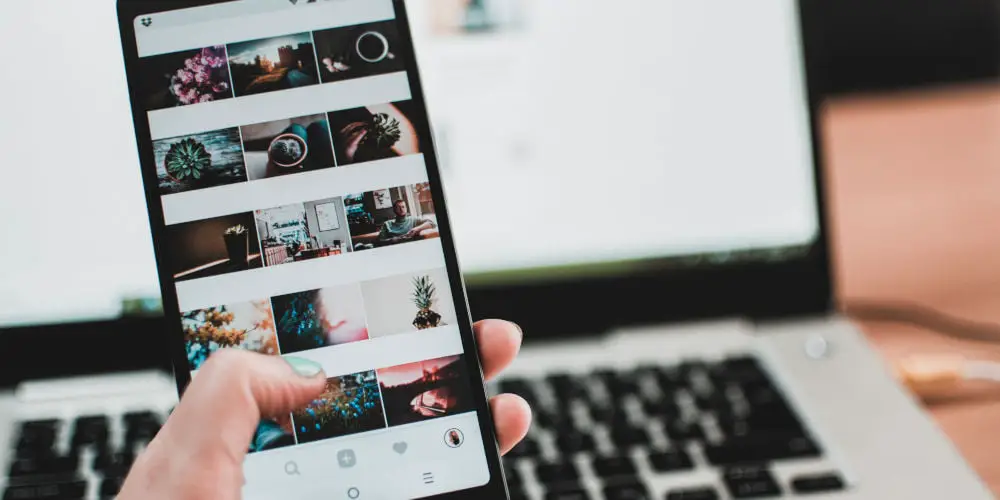 Instagram is full of incredible images from designers as well as creative homeowners. Along with Pinterest, it's a place many turn for inspiration, tips and tricks. It's worth following a couple of interior designers on Instagram.
Whether you're looking for a few simple bathroom design ideas you can try this weekend, looking for tips on styling a coffee table or just being nosy, there's plenty of inspiration regardless of your budget or style.
We've picked out 20 of our favourite European design studios and interior designers using very simple criteria. Each firm on our list is unique, posts frequently and has an interesting take on design.
Our selection isn't based on the size of follows or whether they are currently en vogue. So, expect to see some interesting designers and firms.
With that said, here some of the interior designers on Instagram you should be following.
La Maison
Located in the centre of Bucharest, La Maison encompasses a showroom, interior design service and a bespoke factory. Focusing on classic European styles with a modern twist, they strive to create interiors that reflect your personality while maximizing space.
Able to design, manufacture and fit furniture, thanks to their factory, the La Maison team are in high demand across Romania.
In addition to creating interiors for high profile clients, the La Maison showroom reflects their timeless style. As you step inside, you're welcomed into a world of pure luxury. Sample a curated collection of furniture and home accessories, all of which are available for purchase.
Humphrey Munson
Humphrey Munson creates award-winning beautiful handmade kitchens. Each is handcrafted by a team of the finest cabinet makers. All of which combine a passion for their craft with expert technical knowledge.
Every aspect of their bespoke kitchens is of the highest possible quality. They use the finest solid hardwoods and natural stone flooring, as well as top-of-the-range appliances and decorative finishing touches.
Recently, Humphrey Munson has started to create cabinetry and furniture for the whole home. And because every piece subscribes to their philosophy, you can expect exceptional design and craft, regardless of the piece.
From design inspiration right through to the installation, every member of the Humphrey Munson team has been trained in-house. So, you can expect a level of precision, diligence and passion that is unsurpassed.
Sophie Paterson Interiors
Sophie Paterson Interiors is a high-end interior design studio based in Surrey and London. They specialises in luxury residential interiors for both private clients and developers in the UK as well as globally.
Sophie and her team create luxury interiors that will stand the test of time. Her style encompasses comfort, sophistication as well as practicality.
Sibyl Colefax & John Fowler
Founded in the 1930s, Sibyl Colefax & John Fowler is the longest established interior decorating firm in Great Britain. The current team of designers have over 150 years of collective experience.
They are equally at home creating 21st-century interiors as they are working on important historic buildings. The majority of commissions are private residents. These range from some of Britain's most notable stately homes to modern city apartments, ranches in the Wild West or South America, ski chalets as well as tropical beach houses.
With a team of 8 designers, all with their own style, Clients find that collaborating on a project with their chosen designer is both enjoyable and rewarding. The result of which is entirely personal as it's tailored to suit their requirements.
Lefèvre Interiors
Since 1890, Lefèvre Interiors has been turning houses into homes and is still a family-owned company. Based in Belgium, they custom-build interiors based on French and English 18th and 19th-century styles and using a variety of the finest woods.
The team of passionate craftsmen have created bespoke libraries, bedrooms, dressing rooms, bathrooms, kitchens and much more. Lefèvre combines generations of expertise with a modern management approach that unites craftsmanship with quality of service.
Lefèvre Interiors guarantees a unique experience, expertise and traditional craftsmanship, which is why each piece is proudly signed. So you can expect a truly custom result.
Horsch Interiors
Horsch Interiors is a young company passionate about creating timeless spaces. The company is run by husband and wife team Charlotte and Nicolas Horsch.
They work with an interesting mix of Antiques, 20th-century design and Asian Ceramics. As well as unusual and quirky finds. Designing timeless interiors while staying true to their values purity of design and adaptability.
As well as offering design services and antiques, Horsch Interiors offer custom made Belgian Furniture, Sofas, Armchairs and Lighting. Every piece in the home collection is lovingly made by hand in Belgium by great craftsmen.
Noushka Design
Anouska Lancaster is an Award-Winning Interior Designer as well as a TV Presenter and Interior Journalist. She is the owner of Noushka Design.
Noushka Design is a forward-thinking company which encourages its clients to be fearless and to think outside of the box. Anouska is an ambassador for breaking rules and expressing individuality through personal space.
Noushka Design encourages creativity, imagination, and that motivates everyone to think outside the box. If you can't tell, they do interiors differently!
LADesign Interior Design
Based in Switzerland, Lucy Axam is a British designer who blends happiness, comfort, harmony and balance. Capturing the essence of her client's character, Lucy uses it to infuse their interiors. Each project, is therefore, as unique as they are.
She is passionate about the clever use of space through intelligent design, colour and texture choices. All these elements are effortlessly blended together to reflect her client's tastes.
Lucy believes that feeling wonderful in your environment is essential to your contentment and well-being. A welcoming home that reflects your personality is not a luxury but an extension of your very being.
Banda
Banda has a simple mission to build. Not a portfolio of prestigious properties, but a reputation for creating exceptional homes. They create some of the most instagrammable homes in the world.
While every project is unique, the philosophy behind each is unwavering: Banda strives to craft environments which are both intrinsically beautiful and faultlessly functional.
From helping you to find the perfect site until the day you turn the key in the door, Banda offers the comprehensive and completely bespoke services of property search, development, project management and interior design.
Rebecca Wakefield / Studio Fortnum
Rebecca Wakefield is the owner and Creative Director at Studio Fortnum. After spending nearly a decade working at Banda, in which time she helped form their interior studio, She launched her design studio in 2017.
Studio Fortnum design spaces that work holistically with your home or development. The team are passionate about creating stylish, calm and unpretentious interiors with an emphasis on textures and materiality.​
Sims Hilditch
Sims Hilditch has become synonymous with an English living aesthetic, inspired by the Great British countryside and imagined with a fresh eye.
Taking a holistic approach to every project, the team draw inspiration from the story of both the building as well as its surroundings. The result is a truly timeless home, imbued with enduring elegance and charm.
As experts in art and antiques, the Sims Hilditch team use their unrivalled knowledge to select pieces that work in harmony with a living space. Each project is highly bespoke to client, location and architecture.
Katharine Pooley
Katharine Pooley design studio creates bespoke luxury interior designs for the most discerning clients. Katharine and her team are well respected for their refined yet eclectic aesthetics.
An innate sense of adventure has defined Katharine's life and shaped her design philosophy. Katharine is an intrepid traveller and has visited more than 150 countries.
As well as offering design services, Katharine also runs a London boutique, which offers a carefully curated range of home accessories. You can view and purchase this range using their online shop.
BradyWilliams London
BradyWilliams offers an exquisite timeless design. Founders Shayne Brady and Emily Williams have created a studio which provides a fully comprehensive bespoke interior design service. Their range of clients includes Residential as well as Commercial projects.
With an emphasis on acute detailing as well as project management, BradyWilliams challenges the brief and exceeds it by delivering a product as true to function as it is to form. Whether you are a commercial or a residential client, you will have a seamless experience throughout the design process.
The team are drawn from a diversity of disciplines ranging from the arts to graphic design, which ensures all aspects of the design brief are delivered upon.
Fox Interior Design
Having worked in both the UK and USA, Sarah Fox settled in London in 1999 and set-up Fox Interior Design. She has undertaken high profile commissions around the globe.
As a graduate of Edinburgh College of Art, she then trained at Colefax & Fowler before moving to LA where she designed homes for some of Hollywood's biggest stars.
Sarah is an exceptional team leader who coordinates all aspects of the project working closely with builders, architects and specialist tradespeople. She delivers bespoke, sophisticated interiors which elegantly mix the modern with the classic.
Studio Clark + Co
Studio Clark + Co ensure that originality is at the heart of all their design work. Designing a client's home is a very individual process. Each client is looking for something unique and personal to them.
The team's central aim is to create flawless, luxury interiors yet are comfortable environments where clients can relax and feel totally at home.
Studio Clark + Co strive to interpret clients' aspirations and enable them to bring their ideas into reality while ensuring attention to detail at all times.
A.LONDON
A.LONDON are multi-international award-winning interior designers. Creators of tailor-made superior interiors for clients as well as show homes renowned for distinctive design. The hallmark of each scheme is a clear understanding of clients' desires and lifestyle.
The London based studio is full of aspiring interior designers and stylists all driven in the quest to create intelligent, powerful and memorable interiors.
Axel Vervoordt Company
No serious list would be complete without mentioning Axel Vervoordt. His company has been involved in interior design, the art market and antiquities for well over 50 years.
His philosophy is based around the belief that a home should be a personal expression of your soul. It should represent the way you want to live. The ideas that define your tastes, perspectives, and connections to the world.
The interiors team complete a range of design projects each year, all over the world. The talented experts have knowledge of art history, architecture, design, restoration, as well as many other disciplines.
In addition to interiors, the company has a storied history of dealing in art. They can be often found at the world's most prestigious art fairs. The company also owns and operates a contemporary gallery in Antwerp, Belgium.
MADDUX Creative
Maddux Creative is an international team of interior designers and architects creating extraordinary interiors for discerning clients.
Founded by Scott Maddux and Jo leGleud, the strong multi-disciplinary design team share an aesthetic vision and a creative sensibility. They produce imaginative and distinct designs tailor-made to meet their clients' needs, tastes, and desires.
While always taking the client's lead, Maddux Creative's real talent is to gracefully guide them to concepts and solutions more creative and beautiful than they ever imagined.
Through innovative space planning, comprehensive detailing, world-wide sourcing, and rigorous project management, Maddux Creative strive to achieve the best possible results.
Rouge Absolu
Rouge Absolu is a studio of interior and furniture design that conceives new languages of seduction. Its style of 'Unconventional Full Colours' is apparent across all of its projects.
Under the artistic direction of Géraldine Prieur, its creative energy is effervescent, metamorphosing assignments in style and arrangement with a rich aesthetic alchemy.
More than a brand that's dedicated to the outstanding and the unique, Rouge Absolu augments its repertoire by publishing an original catalogue. This publication features a collection of furniture, fabrics and wallpapers calling upon the skills of French craftsmen.
Robert Kime
Robert Kime has unparalleled reputation as a discreet, tasteful interior designer. Over the last 40 years, he has worked on grand houses in the UK as well as across the globe.
He has also risen to eminence in the profession via antique dealing, textile collecting and an abiding passion for designing rooms. His three strands of expertise run side by side as he creates decorating schemes for an illustrious, discreet and world-wide client base.
Robert's client list includes the Prince of Wales and the Duke of Beaufort as well as other high profile individuals. His interiors have evolved to combine a relaxed mood with antiques, vintage textiles and quirky pieces.
Regardless of whether you're ordering a pair of curtains or wanting to complete an entire property renovation, the team will apply the same level of detail.