Is my Amazon Echo Dot waterproof or IP rated?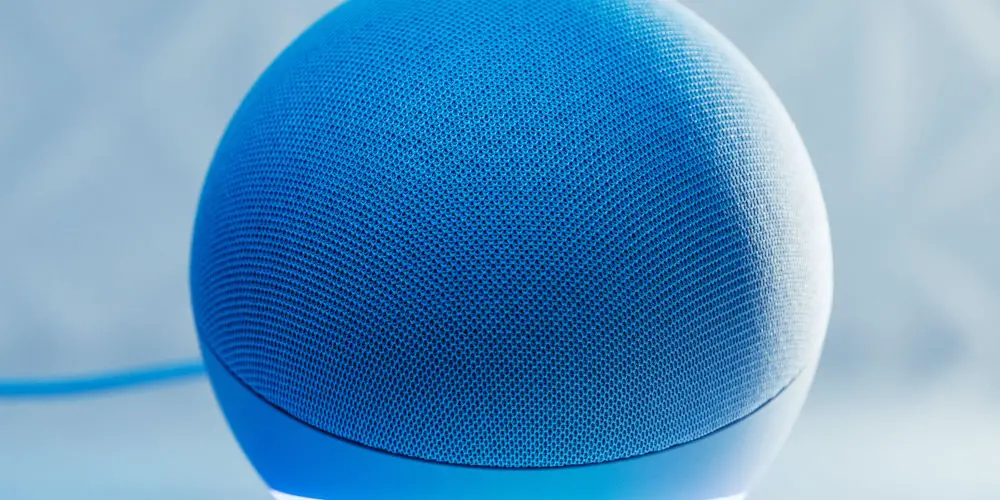 As a popular device, you can find the Amazon Echo Dot in many homes across the globe. After all, it's an affordable and easy to use voice-activated speaker. But is the Amazon Echo Dot waterproof?
It doesn't take long to realise how useful an Echo device is and how Alexa can transform your life. Your Dot device can play music, control smart home devices, set alarms, get news, and more.
You'll want to know if your Amazon Echo Dot is waterproof if you plan on using it in a wet environment. You might want to use one in the bathroom while you soak in the tub. So, ensuring it's waterproof is essential before you end up damaging it by splashing it with water.
Sadly, the Amazon Echo Dot is not waterproof. So, you shouldn't use it in wet environments. Thankfully, there are several affordable waterproof smart speakers that are just as good as the Echo Dot, and we'll cover them in this article.
Is the Echo Dot waterproof?
Sadly, none of the Amazon Echo range is waterproof. So it's best to avoid using near water as this could damage your device. Thankfully, the Echo Dot has an IPX4 rating meaning it's resistant to splashes of water from any direction. 
So you can use your Echo Dot or Show in the bathroom, as long as you keep it away from a large body of water or high-pressure water jets. 
Another issue to consider is how you'll power your device in the bathroom, for example. You can buy a battery base for the Echo Dot that allows you to run it off a battery, as using mains power might not be the safest option.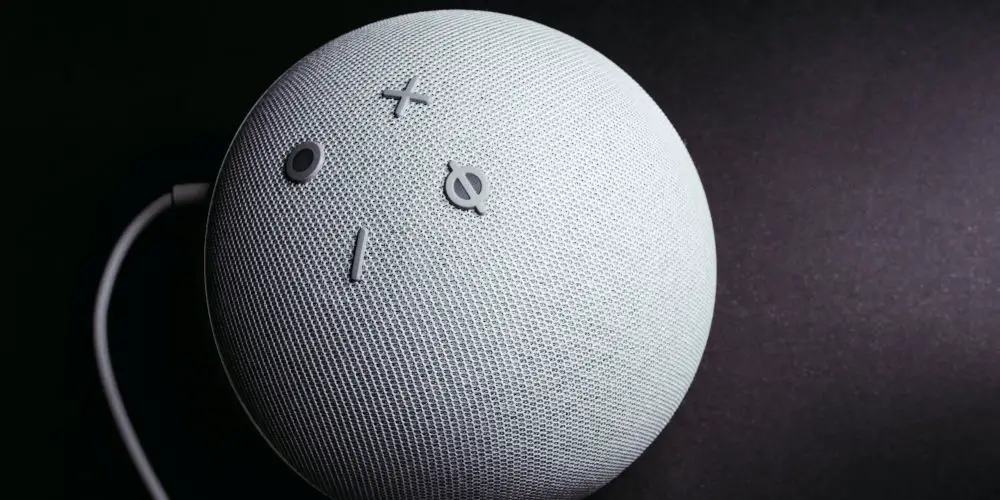 What can I do if my Echo Dot gets wet?
Firstly, don't panic if your Echo Dot gets wet. Start by unplugging it from the power outlet or removing the battery base. Next, using a soft, dry cloth wipe away any water on the device's surface. You should also avoid using the Echo Dot until it is completely dry.
If you've splashed your device, it should be dry and able to be used within a few hours. However, if it's fallen in water, you might have damaged it beyond repair, and you'll need to buy another one. It's unlike Amazon will honour the warranty if has been submerged in water.
What are some waterproof alternatives to the Echo Dot?
While it's annoying that the Amazon Echo Dot isn't waterproof, there are several waterproof smart speakers on the market. Here are our top picks.
JBL Flip 6 portable Bluetooth speaker 
Enjoy up to 12 hours of playtime on a single charge and keep the party going longer with the JBL Flip 6! A 2-way speaker system delivers powerful sound. The IP67 waterproof and dustproof design means you can bring your speaker anywhere.
Bang & Olufsen Beosound A1 speaker
With a peak power of 2×140 watts, the Bang & Olufsen Beosound A1 is a sleek, small speaker. It's fully waterproof, dust-resistant and encased in a tough aluminium dome. Built-in voice control and Amazon Alexa make it enjoyable to use.
Bose SoundLink Flex Bluetooth portable speaker
Packed with exclusive technologies, the Bose SoundLink Flex speaker offers immersive audio. Crafted and sealed with waterproof materials, it's IP67 rated. In addition to listening to music, you can make and receive calls by accessing your phone's Siri or Google Assistant voice input.
Sony SRS-XG300 portable Bluetooth speaker 
The Sony SRS-XG300 is a waterproof and dustproof (IP67) portable speaker with 25 hours of battery life. Add some ambience with the built-in multi-colour lighting. Easily sync it with other compatible Sony Bluetooth speakers. You can even take calls using the SRS-XG300.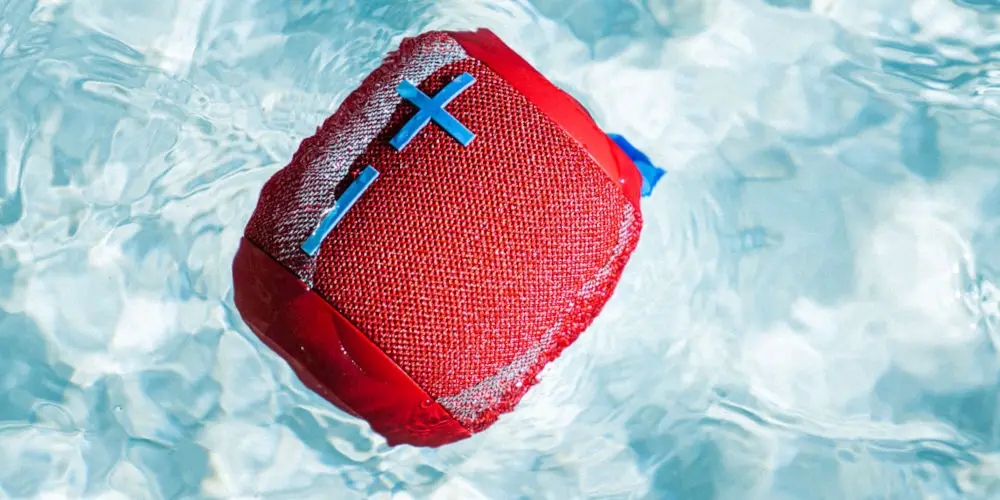 How to enjoy music around water!
The Amazon Echo Dot is a great smart speaker. However, it's not waterproof. It will withstand a splash or two but nothing more. If your device does encounter water, ensure you unplug the power cable and let it dry before trying to use it again.
While it's disappointing that the Echo Dot isn't waterproof, there are plenty of waterproof smart speakers that are ideal for using in the bathroom, kitchen, or other wet areas. So, you'll want to consider the options before purchasing one.