What's the best JBL soundbar of 2023 reviews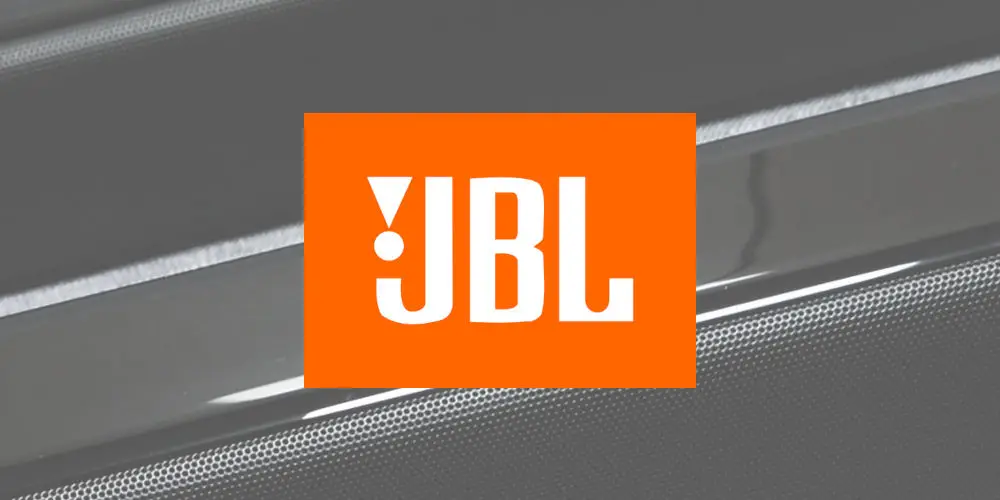 When considering audio and speaker technology, JBL is a name we all recognise. They offer some epic soundbars, headphones, and wireless speakers. So, it's worth finding the best JBL soundbar.
As the ultimate guide to everything JBL soundbars, this article should help you find all the information you need. It doesn't matter if you're buying a new soundbar or want to check on discontinued models, you'll find it in this article. So, you just might want to bookmark this page!
Current product range
There are currently 7 models in the JBL soundbar range, and these are:
JBL BAR 1000 soundbar
JBL BAR 1300 soundbar
JBL Bar 2.0 All-in-one (MK2) soundbar
JBL BAR 300 soundbar
JBL Bar 2.1 Deep Bass (MK2) soundbar
JBL BAR 800 soundbar
JBL BAR 500 soundbar
What's the best JBL soundbar?
After gathering user feedback from multiple sources, the best JBL soundbars are the Bar 2.0 All-in-one (MK2) and the BAR 500.
How do they compare to other leading brands?
It's worth comparing the JBL range with other leading brands to help you make an informed decision.
Bose soundbars offer a more balanced sound than JBL and are often praised for their clear dialogue. While the Bose range offers more features, such as Dolby Atmos, JBL soundbars have more connectivity options.
Compared to the Sonos ARC soundbar, the JBL range is more powerful, However, Sonos units are known for their wireless connectivity and multi-room application.
While Sony soundbars offer similar features to the JBL range of soundbars, they aren't as powerful. However, Sony is the more affordable option.
What we love about JBL soundbars
There are lots to like about JBL devices. Here are some of the positives of JBL soundbars:
JBl is known for units that create excellent sound quality, with a wide soundstage and clear, crisp dialogue. Many units offer several sound modes allowing you to optimise the sound for different types of content, such as movies, music, and games.
As many units have built-in subwoofers, JBL soundbars are known for their powerful bass. They offer versatile connectivity options and are easy to set up and use. JBL price their device competitively, making them superb for budget-minded buyers.
How much do they cost?
The current range of units are priced between £120 and £1,300. They represent great value for money, especially when you consider the features each device offers and comparable units.
Where can you find support?
Getting support with your JBL product is simple. They have a superb help section on their website. If you want to contact JBL, you can via phone, email, or live chat.
Anything to be aware of?
Sadly, there are some downsides to consider when looking at JBL soundbars.
Some JBL soundbars can be quite bulky, making them difficult to fit in some spaces. Compared to other brands, JBL isn't the best for dialogue, which can be an issue if you enjoy movies or TV shows with lots of talking.
They are generally priced at the top of the market, so aren't always the most budget friendly option. Some find this particularly annoying as you might be able to buy a soundbar with more features from a competing brand for the same money.
A little brand history
James Bullough Lansing was an American audio engineer and loudspeaker designer who founded JBL in 1927. He's best known for establishing Altec Lansing and JBL. The company's earlier success came from a partnership with movie studio MGM, where they designed and manufactured speakers for cinemas.
Fast forward a few years, and they developed the 4320 series studio monitor. First used at Capitol Records in Hollywood, record label EMI quickly adopted them as their default studio speaker, placing a pair in every recording studio they owned.
Leo Fender decided to use JBL speakers in his amps. So, the brand became intricately linked with rock and roll and country music. Since then, JBL has become a prominent supplier to the tour sound industry.
The brand is now part of Harman International, an independent subsidiary of Samsung Electronics. JBL continue to make some of the best speakers available. Their products are widely used by musicians and also in the home.
Discontinued JBL soundbars
As JBL has developed more models and technology has advanced, some models have been discontinued. The list includes:
BAR 700, BAR 1300X, Cinema SB370, Cinema SB270, Cinema SB190, Cinema SB140, Cinema SB170, Cinema SB230, Bar 5.0 MultiBeam, Cinema SB260, Bar 5.1 Surround, Bar 2.1 Deep Bass, Bar 2.0 All-in-One, Cinema SB110, Cinema SB160, Link Bar, Cinema SB130, Bar 3.1, Bar Studio, JBL Bar 5.1, JBL Bar 2.1, Stadium UB4100 Powersports, and Cinema SB150.