Where to keep spare keys: 13 Burglar-proof locations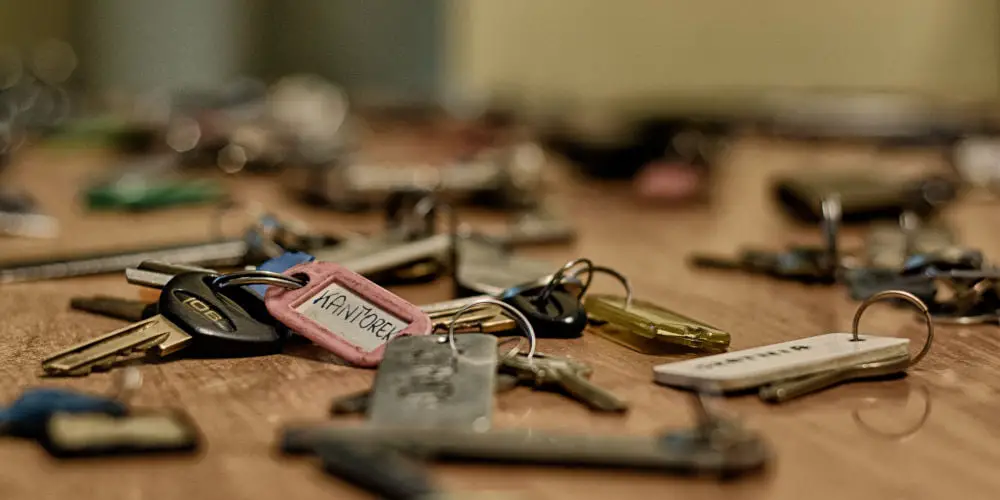 PUBLISHED: 15th December 2019 | LAST UPDATE: 19th June 2023
One of the downsides of owning a home is trying to safely keep spare keys, for those rare occasions when you get locked out.
Many homeowners still place a spare front door key under the doormat. Even the most amateur of burglars know to look there first. Doing this is very stupid and goes against all of the home security basics you should have in place.
Thankfully, there are many better options where you can safely keep spare keys without them getting into the hands of burglars yet are accessible for if you ever are locked out.
5 place NOT to hide or keep spare keys
North London based IKS Locksmiths have some fantastic tips about where NOT to hide your spare keys with your property.
Don't hide a key rock. It's too obvious and easy to pick up and check
Don't use a magnetic hidden key box under your car. Burglars are too observant and inquisitive.
Don't put a spare key lock box under your bin. Again this is too obvious.
Don't use a key safe for outside the house. Unless you are only keeping one key in it and there is another key for security. These are only suitable for elderly people with carers who need to access the property or for holidaymakers arriving at short let holiday properties.
Don't ever leave a spare key under your doormat. It's just not worth the risk.
Don't keep spare keys in your wallet
Like hiding a key under the doormat, you simply don't want to keep spare keys in your wallet. If you do, you're just asking to be burgled. Your driving license is probably in your wallet and this has your address stamp on it big letter.
Within a few seconds of finding or stealing your wallet, a burglar could be well on their way to let themselves into your home. Just imagine the damage not to mention the hours you'll have to spend ordering new credit cards and changing locks.
Find a trustworthy neighbour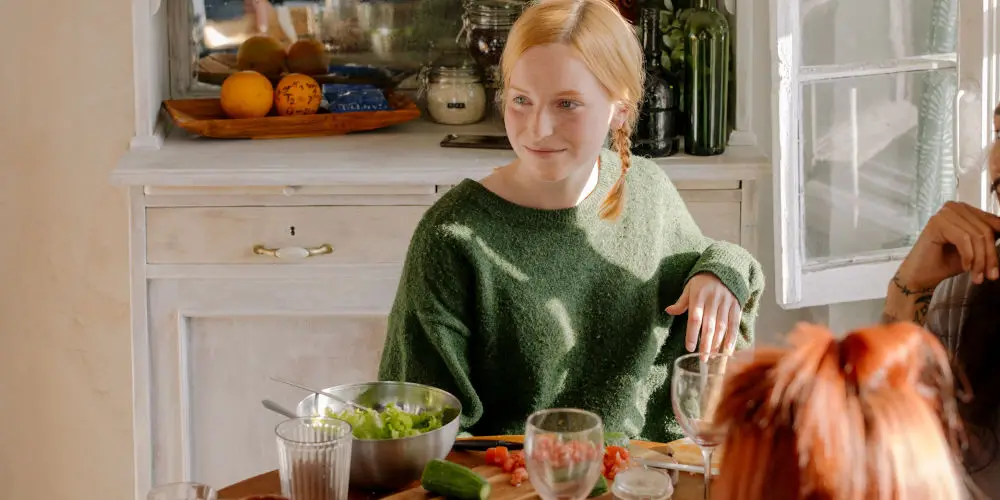 As long as you trust the neighbour and they're generally around, leaving a spare key with them is one of the simplest and safest ways to keep your key safe. This works equally as well for family members who are nearby.
Fake sprinkler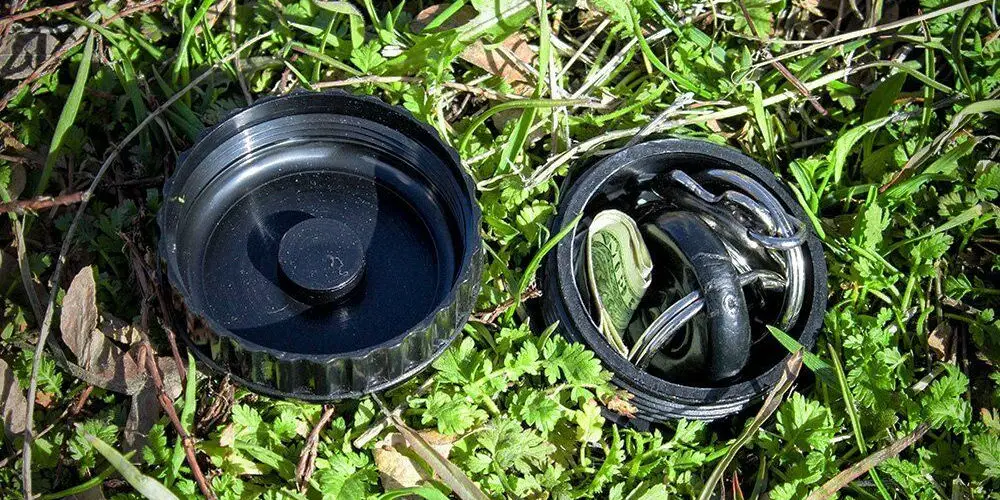 Since fake rocks are obvious and often used, it's best to avoid and instead use a fake sprinkler head. Of course, you'll need to have a sprinkler system for this to work!
With the fake one, bury it in the ground while leaving the top exposed, just like you would with the real thing. You've now successfully created a hiding place that will keep spare keys safe that's highly affordable and inconspicuous!
Nail a spare key to a tree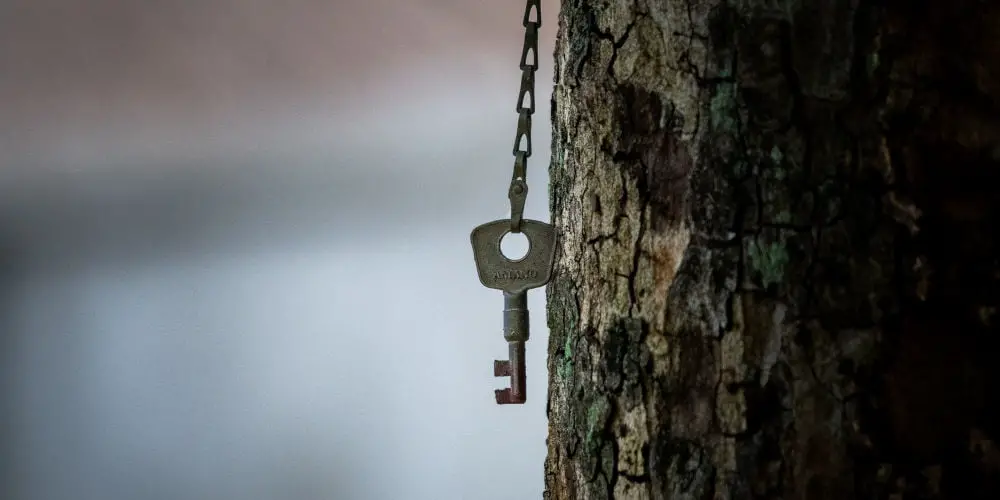 Quite likely the strangest suggestion, but that's what makes it good! Most people won't think to look at the trees in your garden or nearby as it's not an obvious place.
Ideally, you'd pick a tree at some distance from your property. Use a nail on the side facing away from your house and hang the key on the nail.
Bury a spare next door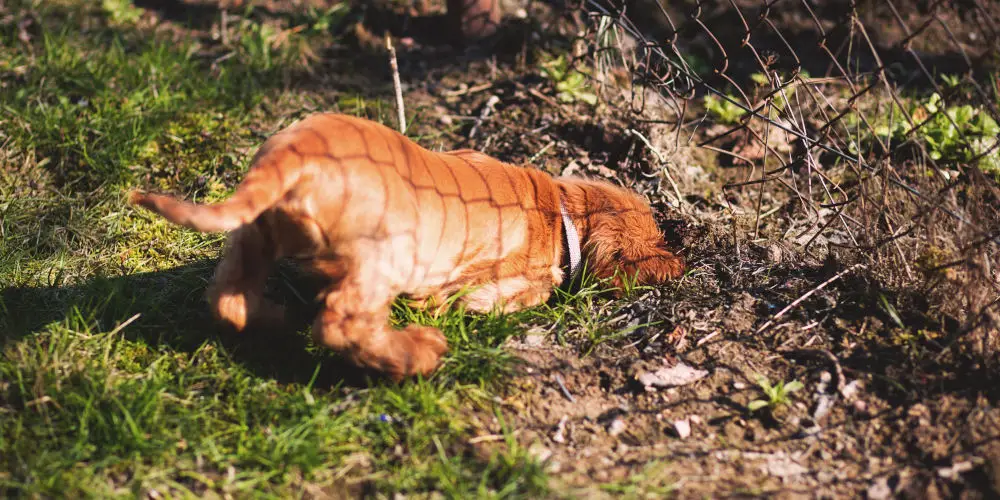 As long as you trust your neighbour, why not ask if you can bury a key in their garden? If someone does find your key, the last place they'll think to try is next door!
This also works well if you have a friend within walking distance. It'll really confuse any potential intruders.
Birdhouse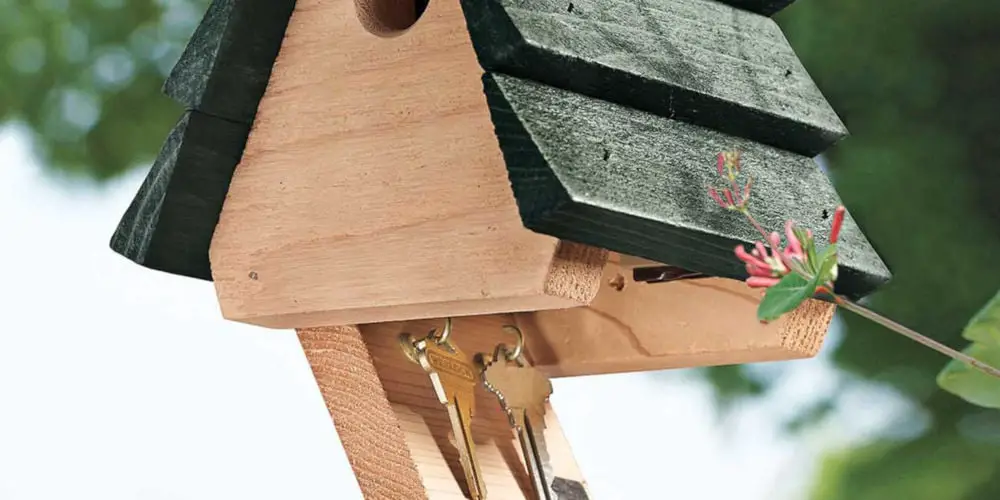 Having a birdhouse in your garden won't raise any suspicions. So buying or making one with a hidden compartment for storing keys is an excellent idea.
Fake Hornet's nest
Nothing is quite as painful as a hornet's sting. The vast majority of people won't even consider hunting inside this fake nest for house keys. Instructables has a fantastic step by step tutorial. You could instead buy the Waspinator The Amazing Wasp Repellent.
Outdoor thermometer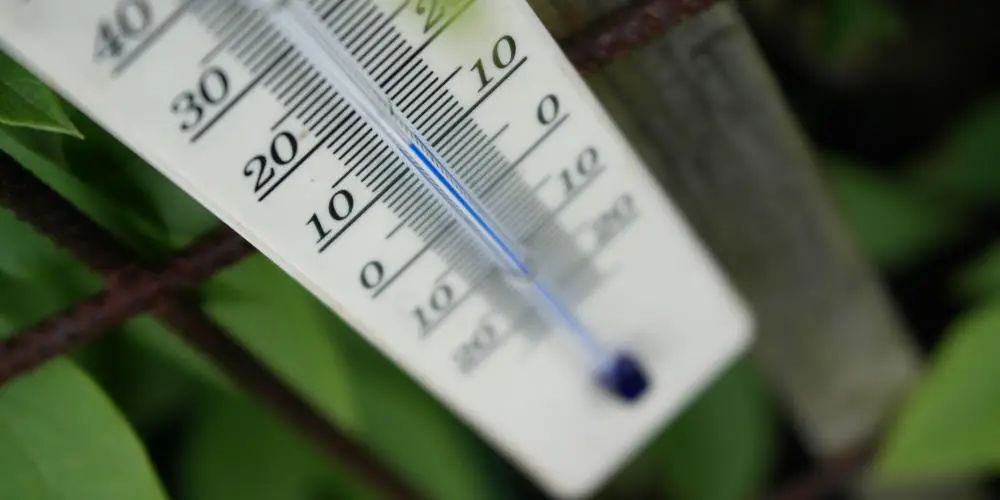 While it might be considered a bit old fashion, you can easily buy an outdoor thermometer which has a secret compartment. It's quite sneaky the thermometer is fully working, yet remove the front and there's space to keep spare keys that no one will consider looking.
Faux plant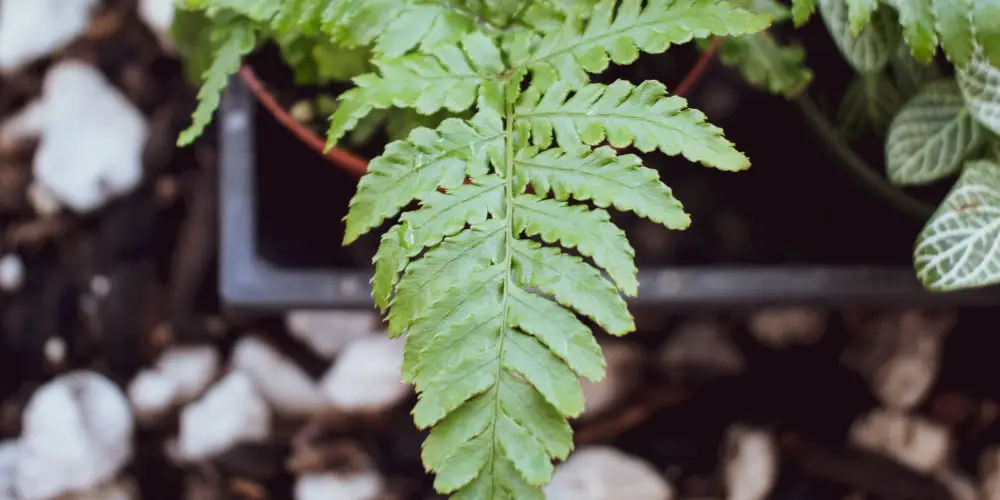 If you have an old, small plastic bottle, then dig a hole in your garden that just covers it. Then either glue a pine cone or a plant in a pot to the top of the pill bottle. Finally, lower into the ground so that it sticks out a little but isn't that obvious.
Behind the door knocker
The typical door knocker has quite a bit of dead space by design, which could be used to keep spare keys. Replace the knocker's screw with magnets and glue them in place to the back of a knocker. The magnets should automatically attach to a metal door.
Consider hiding a back door key or one for a well hidden key safe. Place your front door key in the safe, thus confusing the burglars and keeping your house safe.
Fake outdoor socket cover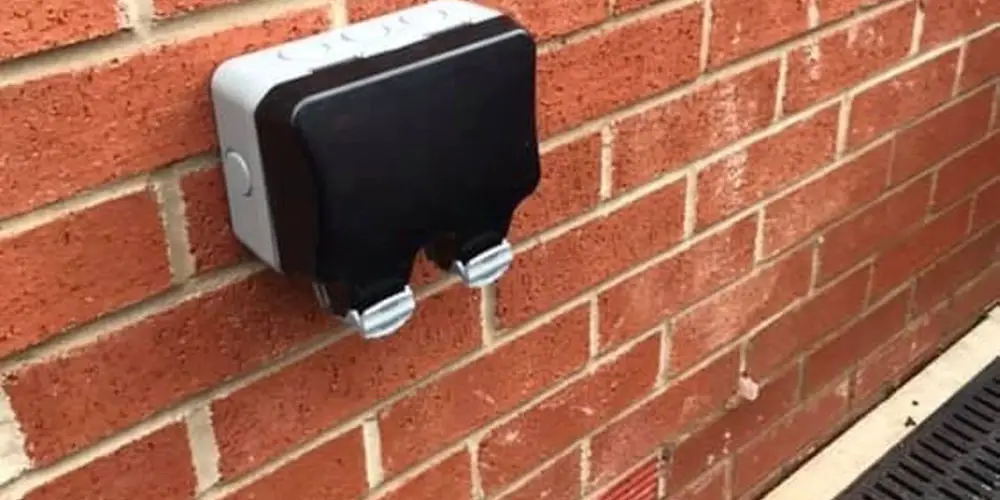 Buying an external ABS plug housing is cheap and only requires a few screws to hold it in place. They are an excellent to keep spare keys in as most will assume there's a socket behind the cover and won't bother looking. Far better than hiding it under your smart car!
Washing line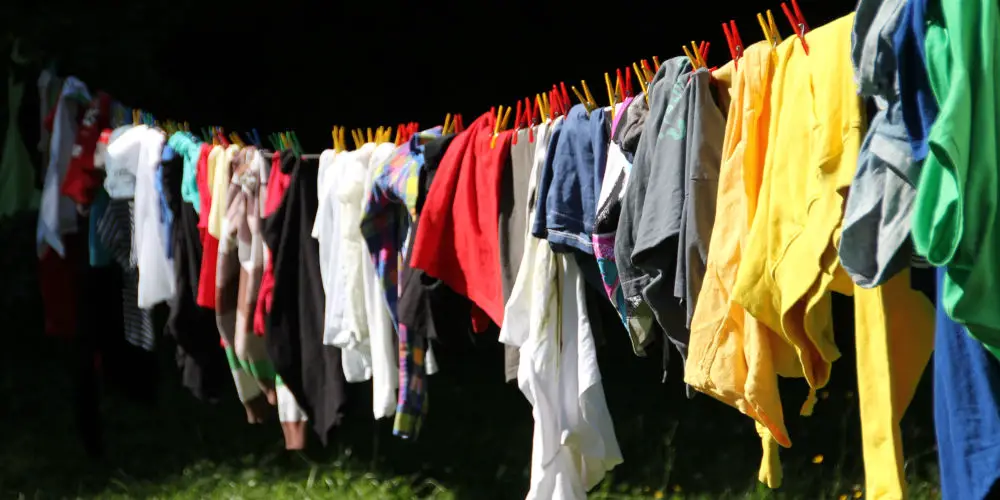 Most gardens have a washing line either a rotary version or a simple piece of string which runs from the house to a pole. You should able to lift the pole out of the ground revealing a large hole.
This hole is an ideal place to keep spare keys. Once you've hidden a key there, replace the washing line and no one will be any the wiser!
Smart door locks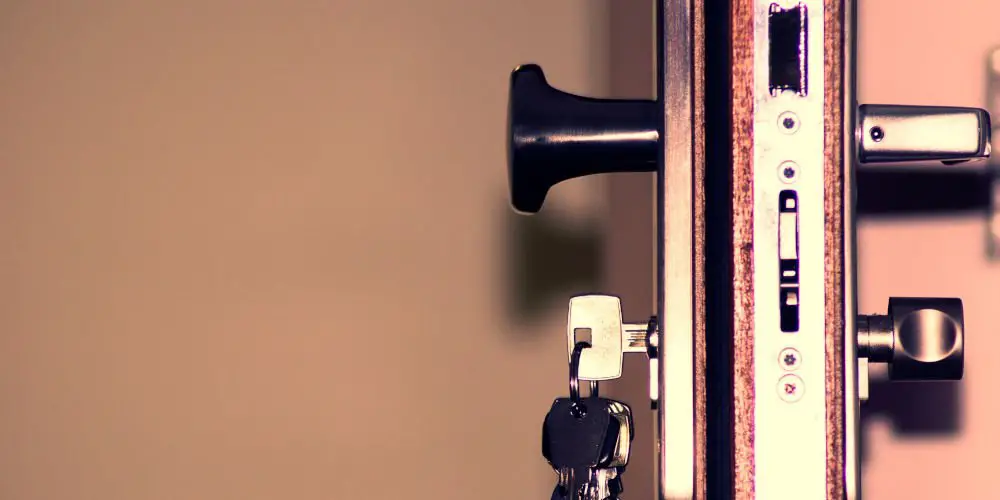 There is one foolproof way to never get locked out or need to keep spare keys hidden somewhere. While smart door locks are still fairly expensive, enable you to improve your home's security and it's likely you only need to change your front door's lock.
They also act as a fantastic deterrent. It's likely that a burglar will assume it's linked to your home alarm system or that you'll be notified when it opens or closes.
As smart locks use a numeric code, you can generate as many codes as you need to. This means you can even supply people with a temporary code. You'll get notified when they use the code and can delete it after they've left.
Yale offers a range of smart front door locks including the Smart Living YD-01-CON-NOMOD-CH Keyless Connected Ready Smart Door Lock.
Where to keep spare keys
If you want to deter burglars, then you need to try and think like them. By knowing where you can hide spare keys and where not to, you can keep your home safe. It's best to pick one or two of these ideas rather than wondering where to keep spare keys.