Best smart door lock to keep your home secured 2023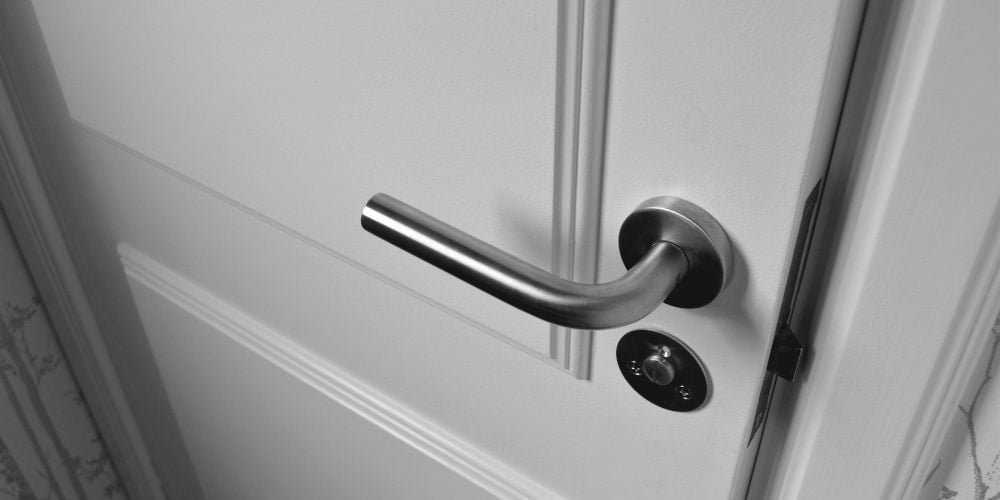 As more of us automate our home, beefing up our property's security becomes easier. One of the single biggest improvements is to update the front door lock. But how do you know what is the best smart door lock for your home?
You might wonder such questions as "Are smart door locks worth it?" and "Will one keep my home safe?". Both valid questions. For the majority of homeowners, the answer is yes to both.
A smart door lock is a retrofittable unit that acts exactly like a traditional lock, just it's smarter! Most feature a keypad, allowing your cleaner, for example, to use numeric code to gain access without needing a key. Once they've left, you can delete the code and keep your home safe.
All smart locks will notify you if someone tries to open the door and if anyone is successful. This allows you to monitor who is in your home in real-time, regardless of your location.
Having researched the market, here are the best smart door locks for 2020. All will improve your home's security. That said, you'll need a good level of DIY skill to install one or better yet hire a local handyman.
* Prices correct at time of publishing
Ultion Smart Electronic Door Lock
Description
It may look like every other door, but the Ultion Smart Electronic Door Lock is far smarter! Designed to match current UK police specifications and boasting Kitemak 3 Star technology, your front door will be fully secured.
Ultion is UK based and has built its reputation on being a security-focused company. They hold every security accreditation available, ensuring their locks offer unparalleled safety, security and protection.
Designed for maximum security, each lock features 20 points of drill protection, ensuring your home is kept safe, regardless of the situation. An onboard powerful 12v motor generates 1.5Nm of torque and increases the level of security even further.
More than a simple keyless door lock, you can unlock/lock your home using Bluetooth, an app and a physical key for backup. The Ultion lock seamlessly syncs with Amazon Alexa, Samsung SmartThings and Apple HomeKit, allowing full integration into an existing smart home system.
Powering the unit is 4x CR123A batteries, which are easily changed and provide an expected use of 1.5 years. The app allows you to track the remaining battery life.
You can programme the Ultion Smart Electronic Door Lock to unlock/lock based on your movement without needing to touch your smartphone. If you're not at home, you can open the door for friends or text/email them an access code. You can even limit codes for a single-use.
As it replaces existing handles, installation only takes a few minutes and doesn't require drilling or specialist tools. You also can choose between 5 external colours.
Pros
Designed to match current UK police specifications
Easily integrates with many smart home system
Available in 5 external colours
Conclusion
Ultion Smart Electronic Door Lock is super easy to install as it only requires a couple of screws and slots into the existing hole. The instructions are easy to follow and Ultion offers live chat on the website allowing you to quickly get answers.
While the keypad is an additional expense, you can still grant access to friends and family as long as they have the app as the lock can be activated by Bluetooth (and of course, Wi-Fi). The battery life and security feature are both impressive.
If you're already using a smart home system from Apple, Google or Samsung then the Ultion slots right in without any issues. It's also easy to update the firmware using the Danalock app.
As well as the app, you can sync the lock to work with voice commands via Siri or Alexa. Geo-fencing is also available and allows you auto-unlock the door as you arrive home, then lock it as you drive/walk away. The physical keys are a nice back-up. 10/10
Nuki Combo 2.0 Smart Lock
Description
As one of the simplest smart door locks to install, the Nuki Combo 2.0 allows for simple, keyless access. Comprised of Nuki Smart lock and Nuki bridge, this combo pack is also Alexa, HomeKit and Google Home compatible.
Unlike most smart door locks, the Nuki Smart Lock 2.0, simply mounts over the existing cylinder and key. There's no need to drill additional holes or screw anything in. Typically, it takes 3 minutes to install.
The system is 100% Secure as it uses end-to-end encryption for the highest security standards. Plus, the latest Nuki 2.0 combo comes with the latest Bluetooth 5 technology, which not only increases the range but also offers better connection stability.
The Nuki app allows you to assign unlimited virtual keys to whoever needs access to your home. Each virtual key can be tailored to the situation, whether you need a key for a one-off job, weekly task or indefinitely.
Regardless of your location, the app enables you to track every movement, create virtual keys, and even lock the door.
As you approach the door, Nuki detects you and automatically unlocks the door. When you leave, your door will be locked behind you. All while your smartphone is in your pocket!
Out of the box, the Nuki door lock supports Apple HomeKit, Siri, Alexa, Google Home, Apple Watch and other smart home solutions. You can easily integrate it into your existing system.
Pros
Mounts over the existing cylinder and key
Highest security standards thanks to end-to-end encryption
Compatible with most home automation system
Cons
Fob and keypad available as extras add-ons
Conclusion
The Nuki Combo 2.0 Smart Lock turns your door into a smart solution with minimum disruption. Depending on your current door lock, it might take a little experimenting to find the best position for it.
The bridge unit requires a power socket and allows you to track the lock from anywhere. It takes seconds to install and get working. The bridge unit powers the integration with Google Home/Amazon Alexa, etc meaning you can control the lock using voice commands.
You can finally lay in bed and ask Alexa, for example, if the front door is locked without having to trek down to it! If you're using a home automation system you can add locking/unlocking the door to pre-scheduled sequences.
The Nuki system uses a combination of a geo-fencing and Bluetooth to senses when you come and go, ensuring the door locks or unlocks depending on your movement. As long as you have your phone, the app will do the rest.
You'll want to change the battery as the included ones are likely to expire quickly. This added expense is unfortunate. Another slight negative is it's quite noisy. Most will find this reassuring, but this noise could wake young kids. 10/10
Yale Smart Living YD-01-CON-NOMOD-CH Smart Door Lock
Description
Yale has a hard-won reputation for creating highly secure locks. They incorporated their decades of experience into the Yale Smart Living YD-01-CON-NOMOD-CH Smart Door Lock.
Featuring a keyless design, you have the freedom to secure your home without having to use keys. Rather than keys, this Yale Smart Door Lock uses 4 access methods (Pin code, card, key tag and remote fob). Access codes can be restricted to a certain time of the day.
You can easily integrate into a Z-Wave home automation system which allows you to use a smartphone app to control access. Regardless of where you are in the world, your door will be secured.
You might already have a Yale Smart Home Alarm System securing your property. Using a Yale module, this smart door lock can be seamlessly added to the system.
Several security features are built-in including a tamper alarm and incorrect PIN code feature. As a battery-powered unit, your door will remain locked if there's a power cut. It will even warn you when the batteries need replacing and features an emergency battery opening.
Installation is quick and easy as this smart door lock is compatible with most 60mm back-set Night latches.
Pros
4 access methods
Smart Home System compatible
Emergency battery opening
Cons
Requires additional products to work with Z-Wave
Conclusion
While some might be put off by the keyless design, the Yale Smart Living YD-01-CON-NOMOD-CH Smart Door Lock provides several access methods which are far more secure than a key.
For those who are looking for a standalone smart door lock, the Yale provides an opportunity to produce up to 20, 6 digit pin codes, all of which can be time-restricted. However, you'll need to record these somewhere as the lock doesn't allow you to recall pin codes once set.
If you want to integrate it with a smart home system, you'll need to buy a further piece of kit. While this additional expense is disappointing, this does allow you to further options including recalling pin code and real-time updates.
For the price, the Yale Smart Living Smart Door Lock offers the best of traditional Yale locks combined with modern technology. It's ideal if you've already installed a Z-Wave system, despite the extra cost of syncing them. 9/10
TURBOLOCK TL115 Smart Lock
Description
The TURBOLOCK TL115 Smart Lock is a digital deadbolt, which makes securing your home simple and offers several unique features.
Designed using commercial-grade zinc-alloy, the TURBOLOCK mirrors the look of a traditional door lock yet can resist weather extremes and moisture. The physical thumb-turn knob, allows you to manually lock the deadbolt without needing to double or triple check it.
Grant keyless access to your home using either a pin code (1 admin and 9 users) or key fob. Connect the TL115 to the TURBOLOCK PLUS app (Android and iOS) to generate unlimited eKeys and track real-time use. 3 physical keys are included for backup and emergencies.
Rather than having to read a manual, the built-in voice prompts will guide you through basic use and set-up. Can't remember how to delete a passcode? The TL115 will guide you.
Built for privacy with the Passcode Disguise feature, you can add up to 6 extraneous numbers before or after your pin code which makes it impossible for others to know your code.
Installing the TURBOLOCK TL115 Smart Lock is straight forward and only takes minutes. You don't need any specialist tools. Designed to fit most standard door sizes, the TL115 works with doors that are left- or right-side handling.
Powered by a single 9V battery (included), you can secure your door for an entire year with daily use on this one battery. Every TurboLock electronic door lock is backed by a one-year limited warranty.
Pros
Made from commercial-grade zinc-alloy
Unique Passcode Disguise feature
Built-in voice prompts
Cons
Limited pin codes without app
Conclusion
Designed to seamlessly look like a traditional look from a distance, the TURBOLOCK TL115 Smart Lock offers a quick way to improve your security.
The TL115 has many superb features including well-spaced buttons, Passcode Disguise feature and voice prompt for basic settings. We also like that it only requires a single 9V battery to run and should provide an entire year of typical use per battery.
You are limited to 10 pin codes without the app. For most people will be sufficient, especially when you include the fobs and back up keys. Of course, you'll want to download the app so you can have unlimited eKeys and be able to track the door lock in real-time.
A 1-year warranty is included with the TURBOLOCK TL115 Smart Lock and means you can purchase risk-free. 9/10
Ultraloq UL3 BT Smart Lock
Description
Available in satin nickel and black finishes, the Ultraloq UL3 BT Smart Lock is designed to match your home's existing front door lock.
Offering 5 access methods, you can use a fingerprint, pin code, Knock/Shake to Open, smartphone app and key. Regardless of your location, you can grant anyone access to your home.
The Ultraloq UL3 BT uses Bluetooth Low Energy and so will continue to work even if there's a power cut or loss of internet. While you don't need to use the app, having it installed on your smartphone means you can view who's entered and the time, create code and track users.
For iOS uses, Ultraloq unique Knock to Open system allows you to open the door without loading the app. Just knock on your phone four times and you're in. A similar function is available for Andriod, called Shake to Open. Simply wakeup your smartphone and shake your phone to unlock your door.
If you prefer not to use the app, then you can use the built-in advanced fingerprint identification system which can store up to 95 prints. Using a scratchproof, dustproof and waterproof sensor, it takes the software under 500 milliseconds to identify a fingerprint.
If you're concerned about strangers stealing your pin code, then you'll be delighted by the Anti-peep Password function. This allows the user to enter a long string of random digits and as long as the correct passcode is embedded within, access will be granted.
Designed to use 3 AA batteries which should provide up to a year of operation including 8,000 access attempts. Low battery alerts can be seen on both the OLED display and App.
Easy to DIY install, the Ultraloq UL3 BT comes with 18 Months Electronic and Lifetime Mechanical Warranty.
Pros
Anti-peep Password function
Unique Shake/Knock to Open functions
Superb battery life
Cons
App is clunky when performing administrative maintenance
Conclusion
Getting the Ultraloq UL3 BT installed and set-up is fairly painless. Plus the battery life is quite impressive. Opening your door lock using the keypad is easy, it stays dark until you start to enter your code. The fingerprint technology works quite fast in fair weather with clean fingers!
The app provides a good solution for opening and tracking the door lock. However, it suffers from poor connectivity when performing administrative maintenance. The backup keys are fairly flimsy but not designed for daily use.
For the price, Ultraloq has delivered a superb smart door lock which enables you to keep your home secure and monitor when the door is used. It still has some issues but overall is worth it. 8/10
PINEWORLD Q202 Touchscreen Fingerprint Smart Lock
Description
Sporting a cool black hue, the PINEWORLD Q202 Touchscreen Fingerprint Smart Lock is a versatile, affordable and user-friendly device.
Made from Zinc Alloy stainless steel, not only is it's easy to clean, it's also that durable and secure. The weather-sealed components prevent dust and dirt from entering, allowing the lock to function in most weather conditions.
Offering 5 access methods, the Q202 will automatically relock after every time the door is used. It can be unlocked using fingerprint, smart app, user password, RFID card and mechanical key. It supports up to 3 master code, 100 fingerprints and 100 ID cards user code.
Designed to provide the maximum security, there are several innovative functions including a Hijack Alarm, app notifications, open/close tracking and a Doorbell Alarm. The Q202 even features a voice guide, for easy operating.
When entering a pin code you're able to add random numbers before and after to prevent the code being stolen. As long as the string of numbers contains the full pin code, you'll be granted access.
The Tuya app (IOS and Android) allows you to unlock/lock the door with ease and provides real-time tracking. The app records each movement in detail and saves this information into its access logs.
As a battery-powered device, you can still get access if there is a power cut. It's also equipped with an emergency charging port and back up charger. The backlit keypad automatically lights up when any button is pressed.
Pros
Made from Zinc Alloy stainless steel
5 access methods
Includes a doorbell alarm function
Cons
Doesn't integrate with home automation systems
Conclusion
The PINEWORLD Q202 Touchscreen Fingerprint Smart Lock is designed to very high standards. Installation is made easier as a template is supplied but does require you to drill a few holes and does take time.
With 5 access methods available you can easily control who can enter your home and monitor when the door lock is used. All 5 access methods are useful including the 2 physical keys, even if they are the last resort! The fingerprint scanner quickly recognises prints in all weather conditions.
The app isn't essential for operation but does provide several features that make using the Q202 easier and more versatile. The battery life is good and the battery backup, while essential is easy to check and replace. 8/10
ZKTeco Fingerprint Door Lock Deadbolt
Description
Using 5 different access methods, the ZKTeco Fingerprint Door Lock Deadbolt is an innovative smart door lock.
Combining a traditional deadbolt lock with modern technology, this ZKTeco enables you to unlock your door with your fingerprint, access card, user-generated code, smartphone app or a physical key. Up to 100 different users can unlock the door at any one point.
As fingerprint technology is highly secure, all family members can store their print, regardless of their age. The ZKTeco take less than 500 milliseconds to identify a person from their fingerprint. Plus the scanner is waterproof, dustproof and highly durable.
The built-in Bluetooth allows for seamless connection with the ZK SmartKey App (available for both Android and iOS). Not only does it track when and who unlocked the door, but it also allows you to set time-sensitive access codes for guests or workmen.
Physical keys act as a foolproof backup in case of a power cut or emergency. An auto-relock function ensures your house is kept safe as, after 20 seconds of no manual operation, it will lock itself.
As a retrofittable unit, you don't need to drill any holes as it slots in place and uses 3M double-sided tape for easy installation. Detailed installation instructions are included and are easy to read.
Pros
5 different access methods
Deadbolt lock
Bluetooth built-in
Cons
Hard to set-up and configure
Conclusion
Offering a fantastic range of access methods, the ZKTeco Fingerprint Door Lock Deadbolt is ideal if you want to monitor who's in your home at any point.
Installing isn't the easiest process despite the manual and well-produced videos. Once you've installed it and set-up the app on your phone then you're free to configure the ZKTeco to best suit you.
Many homeowners will simply create codes for family members and keep a key on their person for emergencies. That said the fingerprint function makes this a different beast from others on our list and adds a further layer of security.
Overall, this ZKTeco smart lock door is highly versatile, affordable and packed full of features. 8/10
WE.LOCK L6SBR Electronic Door Lock
Description
With a futuristic look, there's more to the WE.LOCK L6SBR Electronic Door Lock than first meets the eye. It is made from stainless steel with zinc alloy and the finger scanner is waterproof and dustproof.
It may look like you can only unlock a door with a fingerprint, however, that's just one method. You can use a remote control (included) or app (Both iOS and Android). There enough memory onboard to store up to a massive 999 fingerprints (with 3 admin).
As fingerprints are stored locally, the L6SBR is hacker-proof and is built for maximum security. Powered by 3 AAA batteries (included), it still works even if there is a power cut. A set of batteries will lock/unlock up to 8,000 times. Under normal use, you should only need to change them once per year.
The built-in OLED screen displays the current battery level every time the door is used. This allows you to easily monitor battery life.
The WE.LOCK L6SBR uses Bluetooth 4.0 to connect with smartphones via an app. The app allows you to lock/unlock the door. It also displays the current battery level and will sound an alarm if the battery drops below 20%.
Designed to match over 99% of European doors, installing the WE.LOCK is simple and takes under 10 minutes. Full instructions and a hex screwdriver are included.
Pros
Locally stores up to 999 fingerprints
Batteries provide up to a year of use
Designed to fit 99%+ of EU doors
Conclusion
The WE.LOCK L6SBR Electronic Door Lock offers a unique take on smart door locks. As it replaces the existing mechanism, installing is fairly easy and is designed to fit over 99% of EU locks.
It does suffer from several flaws. Firstly, the batteries are housed below the scanner on the front part of the lock and so isn't tamper-proof. Anyone with an Allen key can remove the housing and gain access to the batteries.
There is no battery backup or physical key, so you might have to carry spare batteries and an Allen key with you. A final negative, the app is fairly basic and slow.
In terms of the positives, it's well built and as fingerprints are stored locally, it's highly secure. Plus you can store a massive amount of fingerprints and still link it with 8 other control devices (app or remote). 7/10
The best smart door lock is..
With such a fantastic range available, it hard to pick a single best smart door lock. Before we do just a few tips to help you make the right decision.
We'd recommend choosing an option that matches the features you require. There's no point buying a smart door lock that offers a ton of advanced features (for example multiple access methods and app) when all you need is a simple solution.
If you're not great at DIY, either buy a retrofittable solution or hire a professional locksmith to install and configure the lock for you.
Out of our list of the best smart door locks two score top marks.
The Ultion Smart Electronic Door Lock, which despite its simple look is packed full of features. It offers a high level of security, multiple access methods and ingrates with many leading home automation systems.
Another easy to install unit, the Nuki Combo 2.0 Smart Lock is highly powerful out of the box. It works with your current lock to add smart home technology an improve your home's security.
While the Yale Smart Living Door Lock didn't top the list, it does deserve an honourable mention as Yale have designed an easy to use and programme lock that provides fantastic security. It also can interface with Z -Wave if you buy an additional module.