12 Smart lighting ideas for bedroom to create calm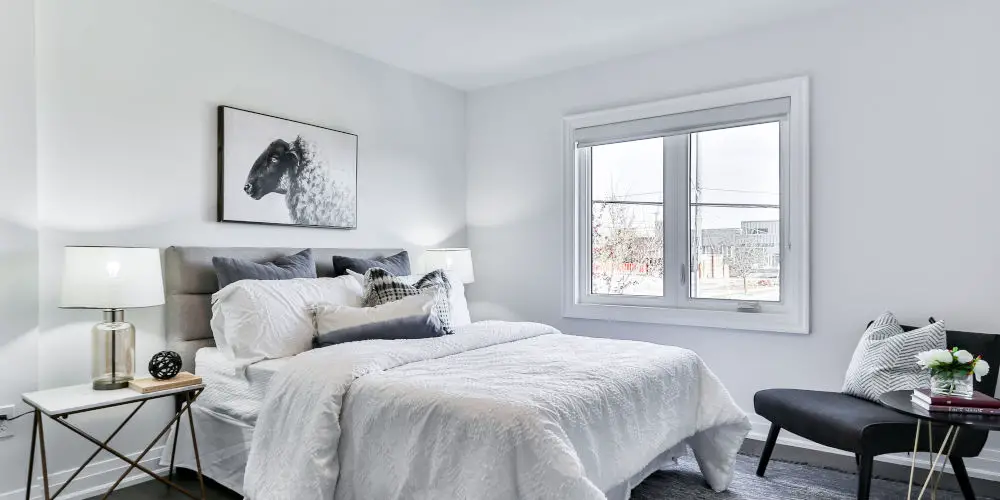 The bedroom can be the most difficult room to light as it's a multi-purpose space. However, with the right lighting ideas for bedrooms, you can ensure you have plenty of options and different light levels, allowing you to create the right mood, no matter the circumstance.
By applying a few of our bedroom lighting ideas, you can turn a bedroom from a purely functional space to a room you enjoy relaxing in.
Creating a lighting scheme involves a few elements. Sadly, it's more than hanging a light fitting on the ceiling! You need to consider the function of the light, it's position and angle and how it's powered. Plus you'll want to know how easy it is to add a dimmer switch for control.
Luckily, we've gathered a range of lighting ideas for bedrooms to help you make the best use of your room and lights.
#1 Be bold with your bedroom lighting
Unlike other space within your home, you can afford to be bold with your lighting ideas for bedrooms. Try using more decorative options to add personality to your bedroom. That said, it can be tricky to know where to start.
If your bedroom has high ceilings then try a larger pendant or a chandelier as this will create a striking focal point. However, for lower ceilings, use smaller fittings and mix in table lamps.
#2 Layering bedroom lighting
As a multi-purpose space, you'll want a mix of lighting options that cater to different tasks. By layering a few lighting ideas for bedrooms, you can create the best lighting scheme for your room.
You'll want to incorporate ambient, task, and accent lighting into your bedroom. For example, a pendant light will provide plenty of ambient light. An LED strip light above a mirror, will allow you to complete tasks such as applying make-up or shaving.
Finally, bedside lamps will allow you to read, watch TV and provide softer lighting than the central pendant. By using a few different light sources, you can easily adjust the lighting to your mood.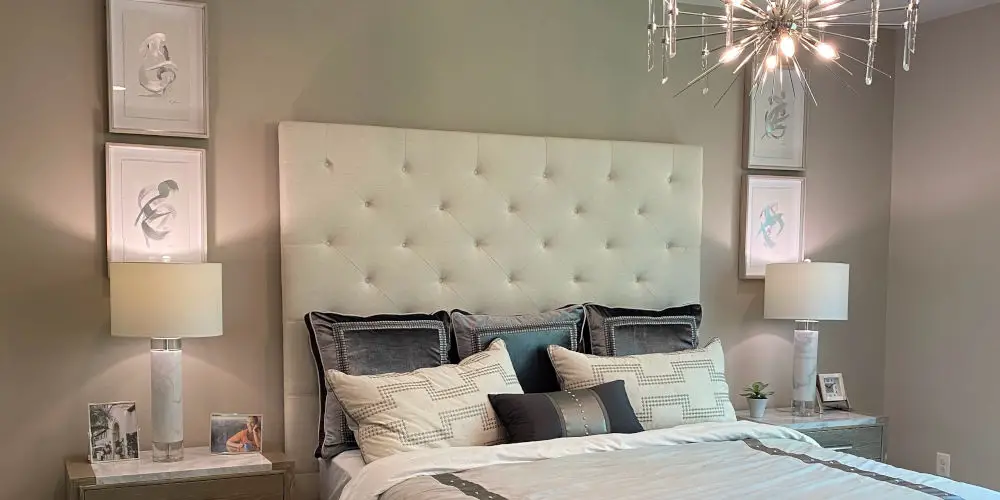 #3 Smart lighting ideas for bedrooms
Hate having to leave your bed to turn off the lights? Then you'll want to use smart bulbs or add a home automation system to your house. Even IKEA has jumped on the trend with smart bulbs which can be controlled with the IKEA Home smart app.
You'll never need to leave your bed or search for a light switch again! Plus you'll be able to dim lights to provide the ideal amount of light.
#4 Light up your wardrobe
Choosing clothes is easier with the right lighting. So it's worth installing discreet LED downlights at the front of your wardrobes, especially if you buy units from the superb range offered by Sliding Wardrobe Kits. By doing this, light will be reflected into the room, making it feel larger.
When the doors are open, the light will also help light the inside of the cupboard.
You could instead, use motion-controlled LED strips within the wardrobes that turn on when you open the door. These will ensure there's plenty of light when your choosing items from wardrobe yet are discreet.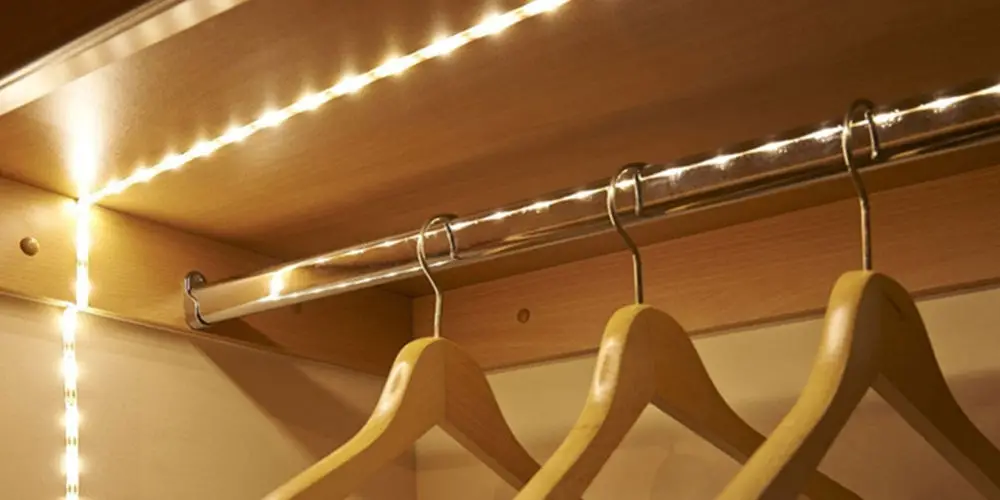 #5 Think differently about sconces
As sconces come in all shapes and sizes, you can be inventive with your choice, even if you simply pair a traditional design with a bold lampshade. Sconces are superb as they use minimal spaces yet are full of personality and are a fantastic way to make a stylish impact.
#6 Create magic with fairy lights
Fairy lights are an inexpensive way to add magic to a bedroom, regardless of your age! Use fairy lights to cast a comforting glow in your bedroom. As a temporary addition, they are ideal for rental properties or if you want to try new lighting ideas for bedrooms.
As they twinkle like stars against the midnight sky, consider creating a starlight ceiling above the bed.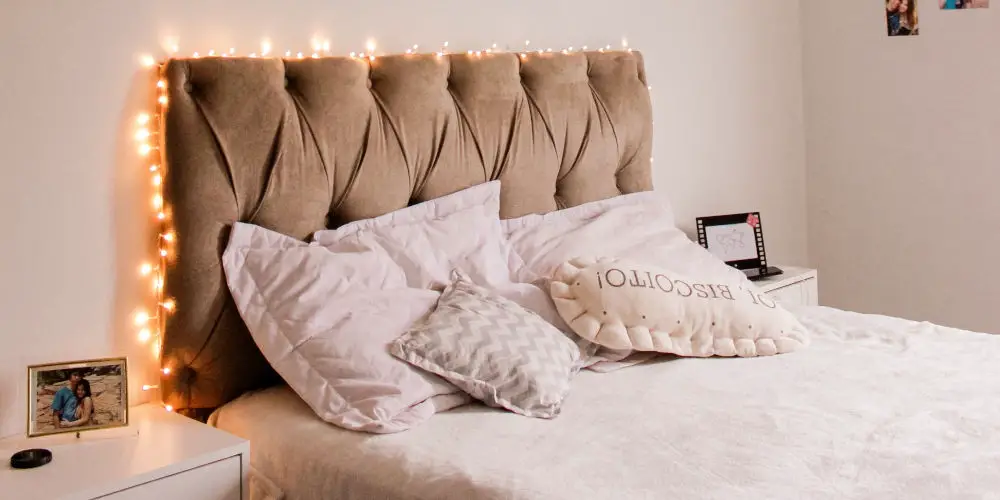 #7 Neon baby!
As you can afford to be bold, why not firmly stamp your personality on your room with a neon sign?! Thankfully for us, this 80s obsession shows no sign of slowing and is a great way to create a unique statement.
If you're scared of fluorescent colours, then stick to a monochrome palette and use a clean white light. You won't regret adding this showstopper idea to your bedroom!
#8 Use pendant lights differently
Pendant lights are commonly the centrepiece of a room's lighting scheme. However, they have numerous uses, especially in small bedrooms, where they can replace bedside lamps and tables.
By hanging pendant lights on either side of the bed, you can free up space as you don't need bedside furniture. Plus they look far more interesting than sconces.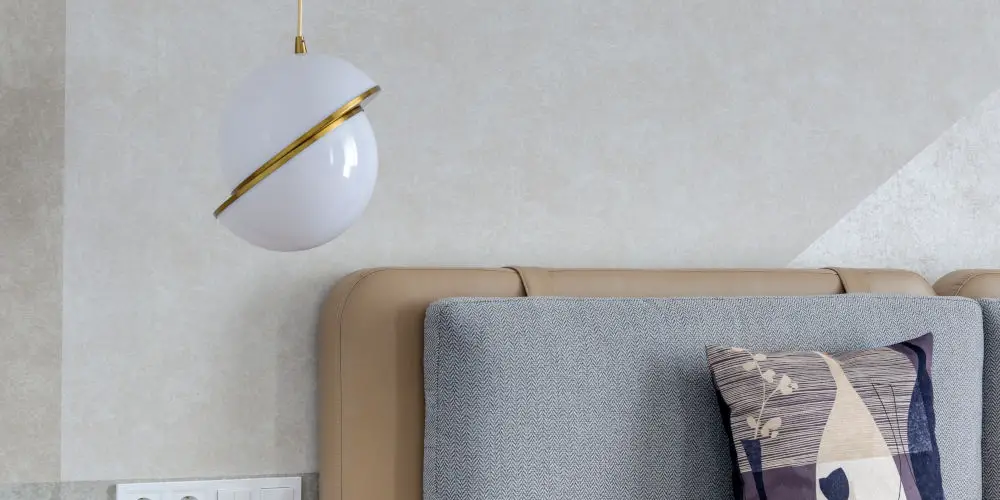 #9 Bare bulbs!
You don't always need a fancy lampshade to make an impact. Sometimes choosing a bold fixture is enough. That said, if you plan to use bare bulbs, then choose a lower wattage bulb as this will give off a softer glow.
#10 Slender floor lamps
It's easy to overlook a few lighting ideas for bedrooms, yet these add depth and character to a room. An idea often missed is adding a slim bedroom floor lamp either in the corner by a bedroom chair or next to your dressing table. By doing so, you provide effective lighting for tasks but do so in a subtle way.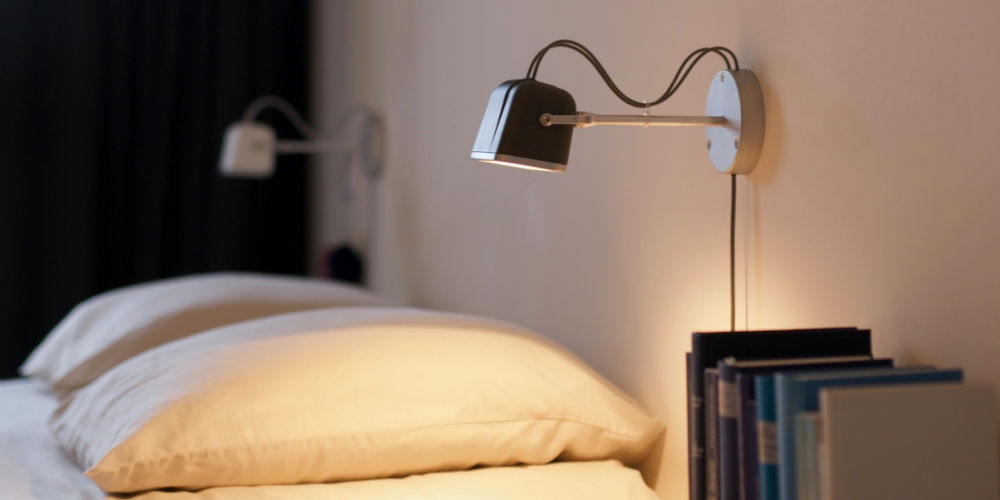 #11 Choosing the bulbs
If you're using several different lights, it's easy to feel that your room is lit up like a Christmas tree and you need shades! So you should pay attention to your bulbs. It's worth starting with a bright central light wired to a dimmer switch, allowing you to tame the brightness.
As you add more layers of lighting, consider using lower wattage bulbs. These are useful for warmth yet directional light that doesn't overpower but ideal for complete tasking such as reading or applying make-up.
#12 Dimmer switches
One of not so secret lighting ideas for bedrooms is to use dimmer switches. Costing slightly more than your typical light switch, dimmer switches allow you to customise the room's lighting to mood with ease. You can even buy stand alone, single smart dimmer switches that offer control via your smartphone.
You can even use multiple lights on dimmer switches as this allows you to select from a range of lighting combination, to find the ideal one for your activity.