What are smart smoke detectors?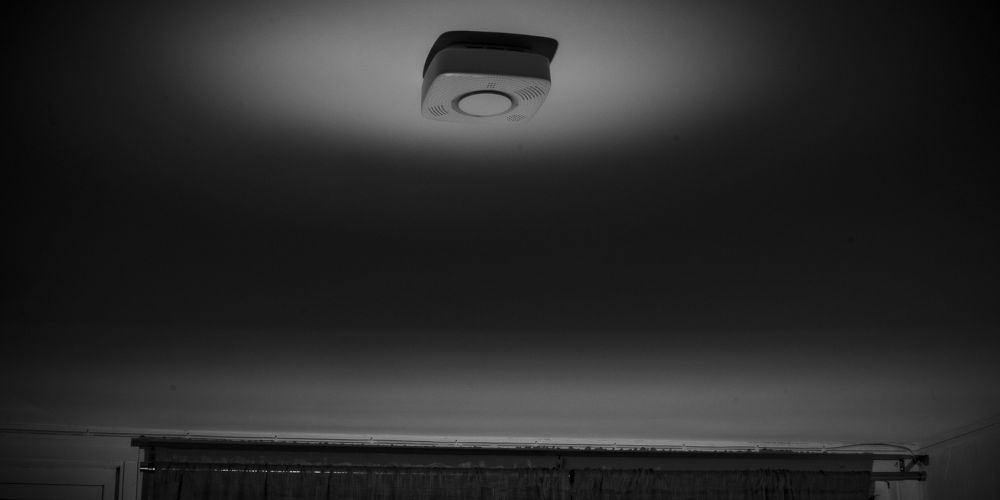 Having a smoke detector could save a life. They work much like the traditional variety, smart smoke detectors sound an alarm when smoke or a fire is detected. They provide a fighting chance for residents to evacuate safely.
There's one additional feature that gives smart smoke detectors an advantage over the traditional units. They can send a notification to your phone when triggered, regardless of where you are in the world.
Many, will even notify you when the battery is low or there is a problem with the unit's sensors, meaning you always have a working smart smoke alarm, which is critical to saving lives.
If you haven't purchased a smart smoke detector before, you might wonder what is the best starting point or features to look for. Don't worry, by the end of this guide, you'll have a much better idea of what to look for when buying a smart smoke detector and alarm.
What are smart smoke detectors?
Even if you're sceptical about the whole smart home craze, there is one smart home device worth investing in; a smart smoke detector.
Both traditional and smart smoke detectors use the same types of sensors, either ionized or photoelectric. However, that's where the similarities end.
What makes smart smoke detectors far more intelligent is they incorporate self-testing features to monitor battery power and the sensor. If there's a problem, they send a notification to your phone. Also, the majority incorporate a carbon monoxide detector.
While powerful as a stand alone device, integrating your smart smoke detector into your home automation system can provide multiple benefits to keep your home safer. When smoke is detected, your smart home system could switch everything off to protect from power surges.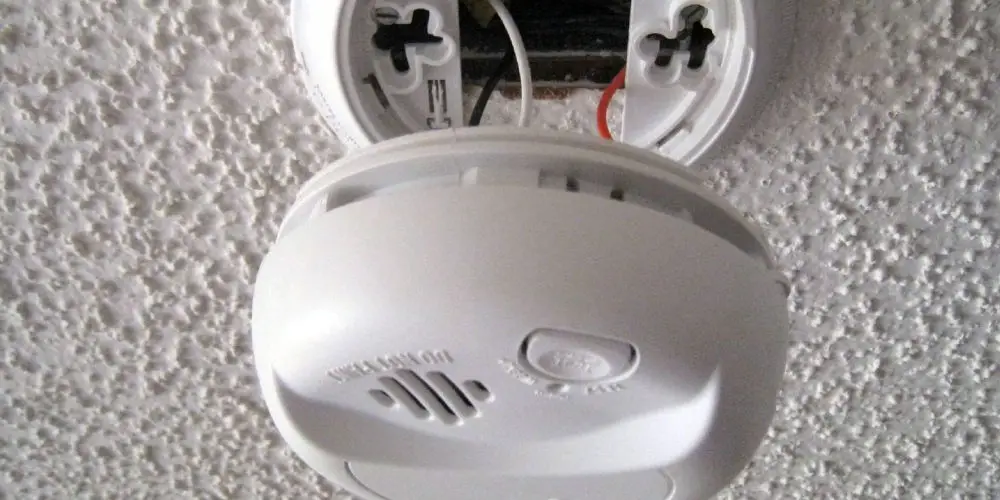 How do smart smoke detectors work?
When an alarm is triggered, smart smoke detectors use Wi-Fi or Bluetooth to communicate with your smart home hub and an app on your phone. As the wider system uses Wi-Fi, you can receive alerts anywhere with an internet connection and react quickly.
Another benefit of using a smartphone app is if you accidentally burn diner and trigger a false alarm, you can simply turn it off with a single tap of the app. Also, the app will display different notifications based on which alarm has been triggered.
The real magic happens when you have multiple smart smoke detectors synced together. When one detects smoke, they all sound alarms, alerting everyone in the property.
Do they have power and connectivity limitations?
The most common concerns are what happens if your property loses internet and/or power. Most use battery power to begin with and those that are hard-wired into the mains will have a backup battery to allow it to continue if there's a power outage.
If you suddenly have an unstable internet connection, you should be fine. Several smart smoke detectors also use Bluetooth to communicate with your smart home system and smartphone (if you're at home) when an alarm is triggered.
As long as your smart home hub or system has a phone connection, it's still should send you notifications. But you should check if a potential system offers this feature and if there's a monthly fee.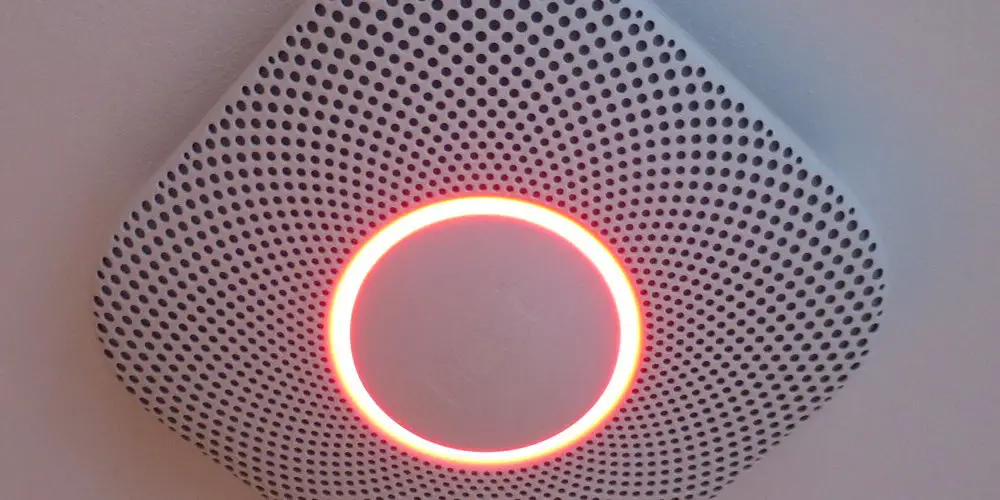 Should you invest in smart batteries instead?
Designed to work with traditional smoke detectors, smart batteries fit in the standard battery case yet have a hidden superpower! They will notify you when the alarm is triggered or if the battery power is low.
Smart batteries are a more affordable option, but they typically lack the ability to self-test or communicate with other smoke detectors in your home.
Where should I buy smart smoke detectors?
Smart smoke detectors are widely available, including from home improvement, consumer electronics, online retailers and direct from manufacturers.
The most popular units include the Google Nest Protect, X-Sense Smart Smoke Alarm, and Bosch Smart Home Smoke Detector. If you're using a Z-Wave smart home system, consider buying the Fibaro Smoke Sensor.
How to install a smart smoke detector
As a critical device, if you're not entirely sure how to install a hard-wired smart smoke detector, it's best to get help or hire a professional to ensure correct installation. Battery-powered units are the easiest to install, as you can easily mount them on any wall or ceiling.
If installing more than one, you'll want to test as you go, ensuring you test and pair each device before mounting them on the wall. You'll need to follow the instructions in the manual to correctly test and pair each detector.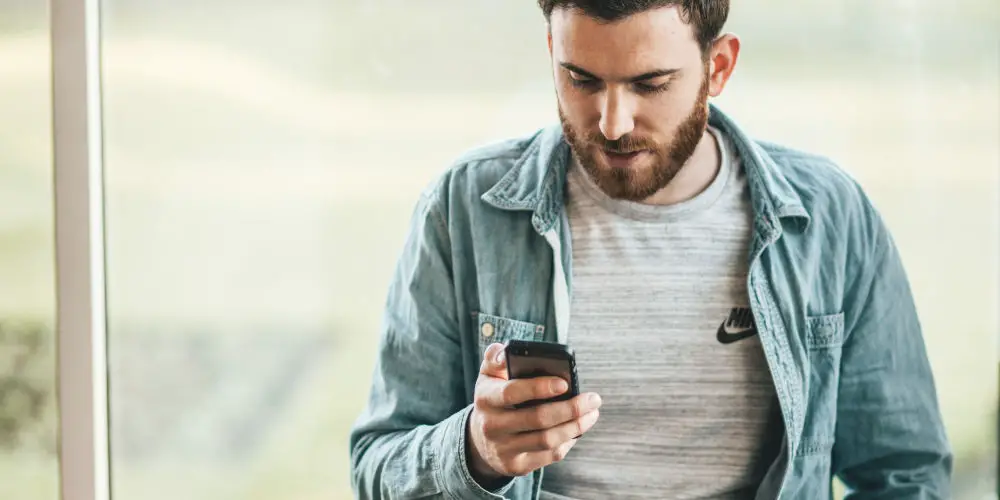 Do you also need Listeners? And what do they do?
In a fairly large home or if you have several smoke detectors, you might want to invest in a listener. These devices plug into a standard wall outlet (and include a battery backup) that listens for your smoke detector alarm.
If your smoke detector alarm sounds, the listener device will send a notification to the app on your phone.
That said, they do have a few downsides. Firstly, a listener doesn't communicate with the smoke detector. So, you can't silence false alarms. It won't notify you if your detector picks up carbon monoxide, when the battery is low or if there's an issue with the sensor function.
If you plan to replace several smoke detectors over time rather than in one go, adding a listener device is a clever way to keep you updated if a traditional smoke alarm triggers.
Making the Switch to Smart Smoke Detectors
If you're still not completely convinced to invest in smart smoke detectors, consider the following points:
When was the last time you replace your smoke detector?
Fire safety experts recommend replacing smoke detectors at least every 10 years. If your home has one that's older than 10 years, you could have an increased risk of sensor malfunction or failure.
If your smoke detectors need replacing, the additional safety features of smart smoke detectors over other options make it worth the price difference.
Easy integration with your smart home system
Adding smart smoke detectors to your existing smart home system is not only easy, but it adds functionality missing from traditional smoke detectors. Plus, you can monitor them from anywhere with an internet connection and so are always in control.