What is the best home automation system for DIY?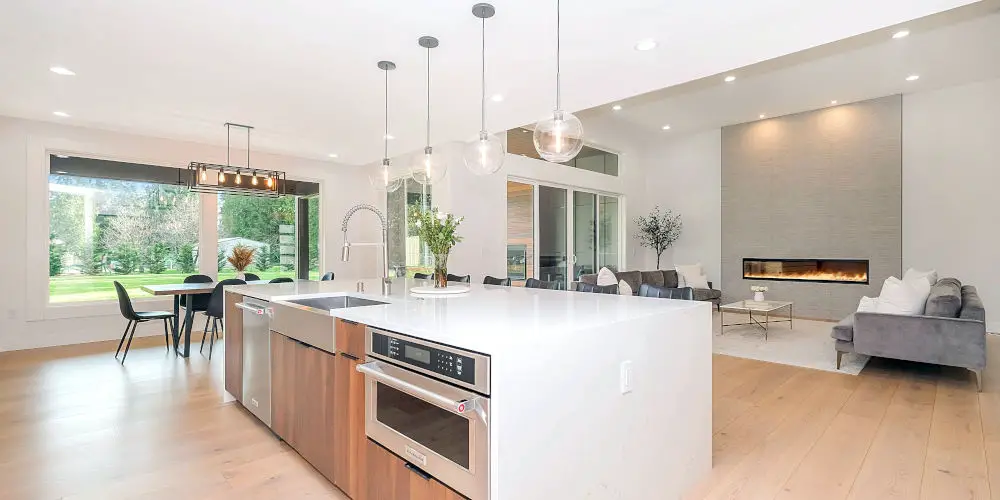 Many homeowners are on the search for the best home automation system. While many of these systems make it easier to control different aspects and areas of your home, they can be quite pricey and often don't provide the affordability that people are searching for.
Unfortunately, even some of the most expensive home automation systems don't provide the results that homeowners are looking for, leading to an expensive disappointment.
Luckily, there is an easy way to reduce the cost of your smart home system! Building an automation system in your home using DIY friendly products can provide you with an affordable solution.
Some of the best home automation system brands have made it easy for you to install their systems in your home by yourself and bypass the high installation costs usually associated with creating a smart home.
Planning for you home automation installation
Before you pick out the home automation system that is the right fit for your home, it is important to take the first crucial step and plan. At this stage, it is essential that you understand your home and the needs you have for your home automation system.
During this part of the process, you want to take stock of the number of rooms in your home and how well they can be automated. You'll also want to try and determine how long it will take to complete your home project.
Also, it is important to decide which smart home appliances you will need to make your project a success. These appliances include locks, smart TVs, lights, cameras, thermostats, and any other appliance that you may use to complete your home automation system DIY projects.
As the cost of home automation systems vary massively, it's important you set and keep to a budget. Without having a realistic budget from the beginning, you're likely to overspend.
The best home automation systems for DIY installation
With a myriad of systems available, it can be challenging to know which is ideal for your home and requirements. Let's look at some of the most popular options including Z-Wave, Lightwave, Fibaro and Samsung SmartThings.
Z-Wave
As one of the best home automation systems, Z-Wave operates as a radio communication technology. Z-Wave is designed to have low power requirements, reliable communication, easy interoperability and communication between devices made by different manufacturers, and low overheads.  
The Z-Wave home automation system offers many different benefits, including:
Security
Local control
Power consumption
Reliability
Security
Z-Wave uses a controller to link all of your devices, making it much safer rather than using your home network. Home automation systems that require the use of your home network create more points of potential attacks to your network, which compromises your information.
Z-Wave devices require encryption, making security a top priority for this automation system.
Local control
Because Z-Wave uses a direct connection between all of its devices and its operating controller, this system is not dependent on any internet or cloud services. This helps to reduce response time between devices and improves the reliability of all of your smart devices.
Also this makes it much easier as you can control all of your devices on a single app.
Power Consumption
Small battery-powered sensors and switches are the fundamental backbones of any good home automation system. Z-wave uses slower transmissions rates and small data packages to allow for proper control of messages and status updates with fewer power requirements.
Reliability
Z-wave devices work as a network of transmitters that allow signals to repeat throughout the network. This improves range among devices and allows for greater resilience should any device become unreachable.
If a device does fail to communicate, the other devices within the network can still relay messages.
Z-Wave has been around for a long time and continues to add new capabilities and offerings to its selection. With so many options and years of operability under their belt, homeowners can rest assured knowing that their home automation system is reliable and safe.
Fibaro
Built using Z-Wave technology, Fibaro is an excellent option that provides a whole-home solution. It offers the flexibility of a Z-Wave system as you can incorporate products from a long list of brands, but with the option to programme complex scenes and sequences.
Fibaro offers a few unique control opens such as Swipe and The Button, allowing you to build a fully customised system.
Another benefit is the app and user website are easy to use and look superb. Forget the clunky apps typically associated with home automation systems!
Lightwave
Highly affordable, Lightwave is another one of the best home automation systems to use for your home if you want to install it yourself. While Lightwave offers a simple control lighting system, it can also control and operate heating and other items throughout your home by using Smart Sockets.
Essentially, Lightwave allows you to easily control devices throughout your home with easy programmability and smart two-way communication.
A few of the ways that Lightwave can help you automate functions within your home include:
Security
Powering devices on and off
Setting schedules and timers
Control thermostats, boilers, and radiators
Easily creating lighting scenes
And much more
Lightwave provides a quick and simple set-up, which is optimal for those installing their own home automation system. The system also works with IFTTT, which is impressive given it's affordable cost. You can use IFTTT to set conditions that will trigger the desired response.
The Lightwave system has an excellent radio range that operates through a highly tuned antenna. Because of the extensive radio range of the Lightwave system, the signal is able to travel through multiple walls without losing power.
Samsung SmartThings
Among the many smart home options available, Samsung SmartThings is one of the best home automation systems on the market. With plenty of years on the market and numerous advantages, SmartThings has proven itself to be a beneficial addition to any home.
The crown jewel of the Samsung SmartThings system is the technology is included in a range of Samsung products.
At the heart of the system is a smart home hub that provides a variety of benefits and advantages that include:
A variety of compatible devices
Easy automation
Routine setting
Easy integration with Alexa and Google Assistant
Room for customization
Enhanced alarm monitoring
With easy integration of many compatible devices and AI assistants, the SmartThings systems give you plenty of freedom to customize your home automation system with the use of many different devices. You can also use this system with more than one digital voice assistant.
With the SmartThings Hub, you have the power to set up as many routine and automation functions as you would like. You can set light times, schedule your coffee machine, and even play your favourite song in the morning as you get ready for work.
With so much room for customization and plenty of integration options, SmartThings is an excellent system for those who already have a few smart devices and want to add more or find a way to connect all of them.
How to find your ideal smart home system
The trick to finding the best home automation system is determining which one best suits the needs of your lifestyle and your home. Whichever one you choose, it should be easy to install, provide solutions to the everyday problems you experience, and bring a level of convenience to your life that is unmatched.