9 Studio apartment storage hacks to reclaim space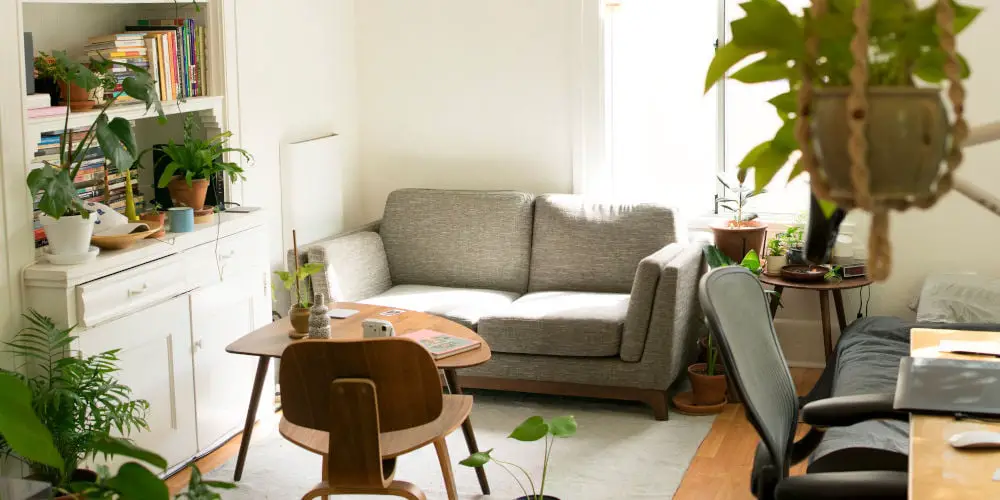 When you're decorating a tiny apartment, effective use of space is even more important. Every millimetre counts – quite literally! Hence why you need some studio apartment storage hacks!
It's easy to create dead space without realising and overlook smarter ways to use your space. There are hundreds of studio apartment design ideas including many ways to organise it better and create some much-needed storage space.
Here are 9 studio apartment storage hacks you can use to reclaim dead space and magically invent more storage!
#1 Say no to empty furniture!
If you look around your apartment, it's likely that you have furniture with dead space underneath or pieces which could include storage.
Start by looking at your bed. Could you change it for one which lifts up to reveal hidden storage? Probably!
If you have a bench at the end of your bed, then you're creating dead space! So it's time to get it on eBay and get a blanket box. It'll look just as chic but has a ton more storage.
Ottomans are fantastic storage and can also double as a second sofa or even a room divider. Plus they are superb for storing shoes, bags or clothes.
#2 Build up
Don't confine your interior design ideas to one level. This mistake could cost a ton of usable space. So the second of our studio apartment storage hacks is build up.
Another misconception is that you need a lot of head-height. While this is partially true, even in your average 8-foot high room there are lots you can elevate.
Let's start with your bed. As you spend most of your time lying down, you can trade headroom for storage.
Our favourite elevated bed is the IKEA STORÅ Loft bed frame. Which at just over 2 metres, creates an additional space under the bed. You could easily use this new area as a living room, office space or walk-in-wardrobe.
If you don't have that kind of height, then consider building some chests of draws under the bed. This way you'll elevate your bed by a metre or so and have a stylish new wardrobe!
By using multiple levels, you create distinct spaces, each with its own purpose. This is our top secret way of making a studio apartment feel huge!
#3 Pull-down dining table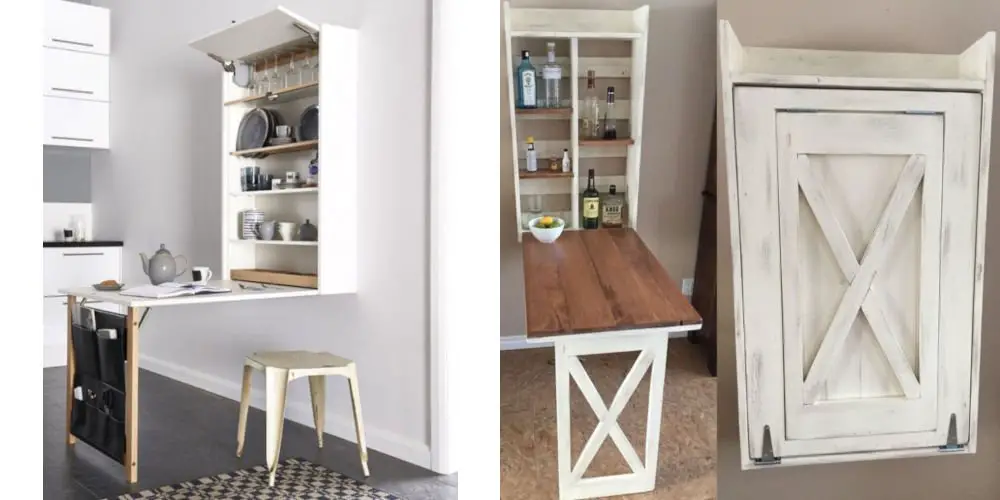 Walls aren't just for art or bookcases! Using a little imagination, you can create loads of storage and even repurposed furniture you already have.
If you don't have room for a dining table, let alone the storage for all your glassware and plates, then build a folding table with shelves.
When up against the wall, only the table legs are visible. As you pull them down, they reveal the table top and the shelves behind. The unit doesn't need to be that deep as you can stack items sideways.
This pull-down table idea is also great as a pop-up bar or as an occasional office.
#4 Hide clutter under the bed
Ever been to a friend's place and started to nose around? You'll quickly discover the bedroom and cries of don't look under the bed! Under the bed always has a lot of storage potential. However, most people use it badly and stuff the space full.
Using small plastic bins and baskets, you can start to organise the space better and sort through what you have. You can use these studio apartment storage hacks throughout to create more space!
Pro tip: Use containers with lids to keep item fresh and away from dirt. Also, mark each box with what's in there and be strict!
#5 Float your storage
With a lack of space think about adding floating storage on the wall.
As studio apartment storage idea goes, this is really quite simple. You can easily mount most small storage solutions to walls. By getting them off the floor, you create a sense of space as well as more storage.
If you're stuck for ideas of what you can hang from a wall, here are a few: bookcases, shelves, open cubes and spice racks.
While spice racks might seem like an unusual suggestion, there are great for storing magazines, books, accessories and cables! Seriously, you can use a spice rack in so many ways!
#6 Maximize kitchen storage
Kitchens always seem to lack enough storage space, regardless of their size. While you can build up or suspend pans from the ceiling, it's best to sort what you have first.
With spare containers, do you need a pile? Can they be stacked inside one another? Can you recycle ones which are no longer needed?
The same is true for crockery and glassware. You only really need one set. Anything extra, and you're taking up space you could use better.
After cleaning and removing all unnecessary items, it's time to build in more storage.
Some of our favourite way studio apartment storage hacks for increase usable storage is to add a movable kitchen island and a bench or two. The beauty of this piece is that you can use the top as a dining table and worktop while storing loads underneath.
Plus as it's on casters, you can move it to wherever it's best for you. On a typical day, it could be pushed against a wall where it's used as a study and prep area.
When it's the weekend, you could move the bed and wheel it into the middle. Dining just got a whole load cooler!
If you can, use folding bar stools as you can easily store them. Also, if you're not overly in love with everyone seeing what you're storing, then get a friend who's good at sewing and get some curtains!
#7 Wardrobes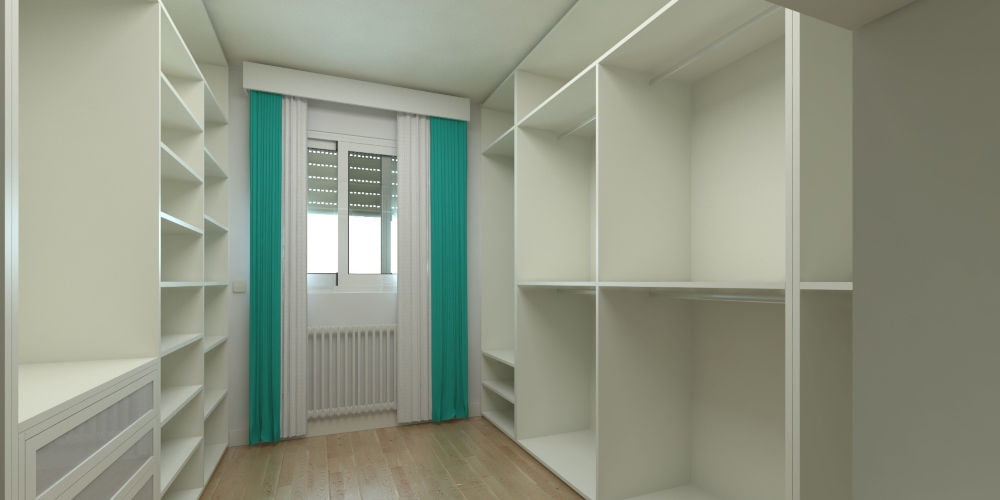 Open your typical wardrobe, you'll see there's a massive amount of badly used space. And as a result, there are lots of ways to use this space better.
Don't need space for full-length dresses? You can add a small chest of draws, shelves or a second pole. If you're feeling adventurous, you could even add some pull out shelves for shoes!
However, if you need some full-length space, then consider adding smaller units which only take up half of the width. This way you've increased your storage and still have plenty of space for dresses.
Whatever way you decide to increase the storage inside, change the doors for sliding ones. This reduces the space needed, while still allowing you access to everything.
#8 Your own organizational system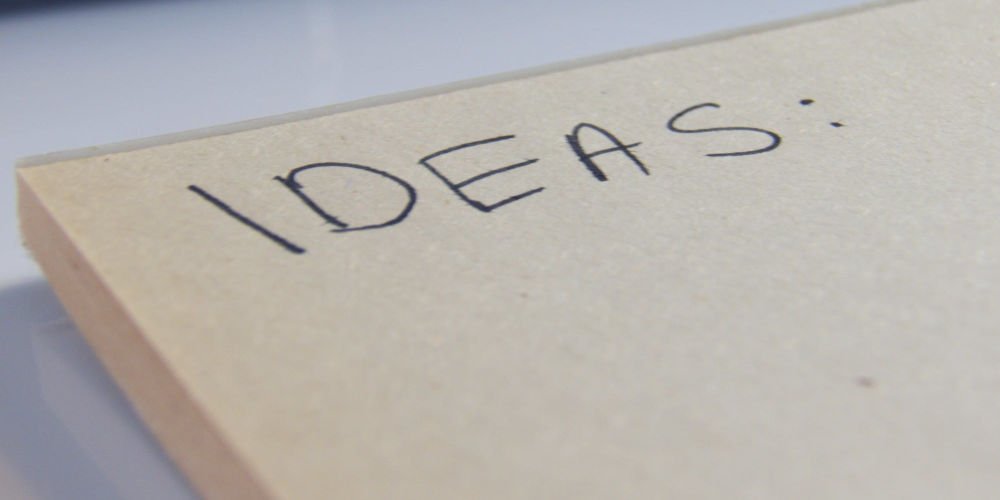 This is probably one of the easiest studio apartment storage hacks to talk about, but the hardest to actually do.
In order to live successfully in a studio apartment, you need some kick-ass organizational habits. Otherwise, clutter will mushroom overnight!
Start by sorting your post at the door. Put a bin there! Everything that looks like junk can be placed straight in there and doesn't get put in a pile, never to be sorted!
If you use plastic baskets for storage, sort each monthly, label them and be strict! It's easy to shuffle and collect clutter. By having every box labelled, you can easily see where items are and eliminate box which haven't been touched in a while.
While we wouldn't normally give out fashion advice, there's nothing wrong with keeping a slimmed down wardrobe. You can always add new pieces for each season and eBay a few items to make room.
#9 Let your entry set the tone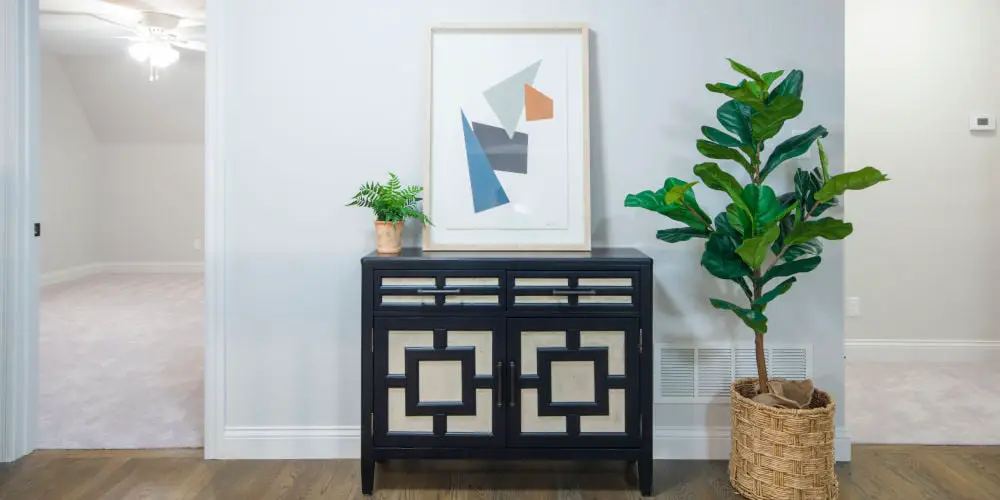 Whether your studio apartment is grand or small, it's essential to create a warm invitation. We found such an impressive entrance at the Camden Cotton Mills apartments in Charlotte NC when researching for this post.
Add hooks to the back of the front door. No one likes having coats dumped all over a small space. So make it's obvious where they belong.
Place a small side table by the entrance. Use this to store car keys, change and the like. Each week, add fresh flowers. These create a warm welcome and cover any unwanted smells.
Top studio apartment storage hacks
Most of our studio apartment storage hacks involve keeping your space organised. No matter how many storage units you have, if you fail to keep them clean and tidy, you'll always feel overwhelmed.
Once you've mastered tidying, start to increase the number of storage options. Be smart and use the space more effectively. As always, start your journey towards maximising your studio apartment today. Don't wait!