Will a 4K Blu-ray player work on a 1080p TV?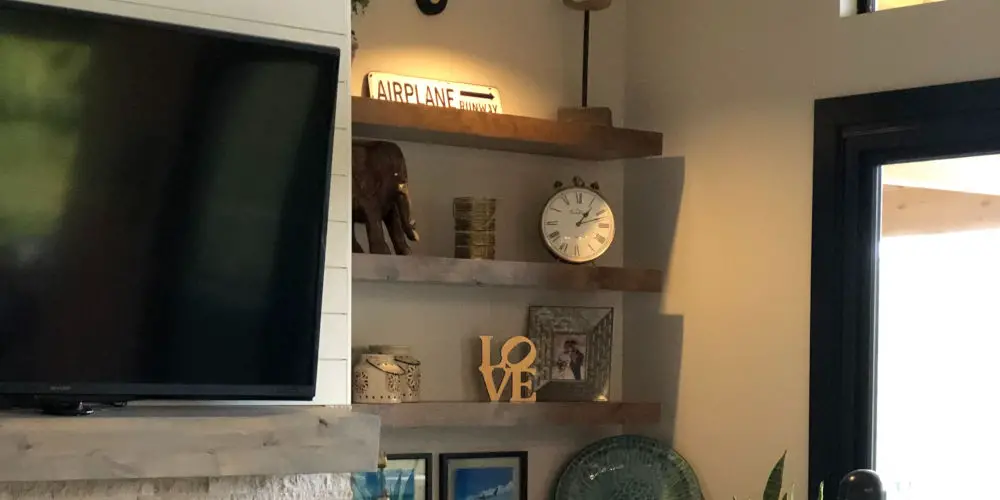 PUBLISHED: 20th February 2022 | LAST UPDATE: 24th February 2023
After upgrading to a 4K Blu-ray player, you wonder if you should have also changed your TV to a 4K one. You lie awake in the middle of the night to question yourself: Will a 4K Blu-ray player work on a 1080p TV?! OK, maybe not that dramatic, but you get the idea.
As 4K content becomes more widespread and few studios are yet to release titles en mass in 8K, upgrading makes a lot of sense as it should last you a few years. Also, the majority of 4K Blu-ray players have Wi-Fi built-in, allowing you to stream content in 4K.
The real issue is your TV. Can it handle the 4K images or will it look weird? Buying a 4K TV isn't cheap, so you might not be able to upgrade straight away. Your 1080p TV will have to do, at least for now.
Any 4k Blu-ray player will adapt to the TV or projector. So while your 4K Blu-ray won't look as rich as it would if you were watching on a 4K TV or projector, you should notice a slight improvement over 1080p Blu-ray content.
Let's explore: Will a 4K Blu-ray player work on a 1080p TV?
4k TV vs Non-4k TV
The differences between 4K and non-4K can be stark. So it's worth understanding how each type works and what benefits they offer.
4K
A 4K TV has four times the pixel count of an HD TV. These UHD (Ultra High Definition) TVs have a standard resolution of 3840 × 2160 pixels. The increased pixel density delivers a sharper image with more vibrant and life-like colours.
Another element that is critical for picture quality is the refresh rate. What this means is how many frames are shown on the display per second. A higher refresh rate means a sharper overall image with less motion blur. Car chase and actions scenes come to life, making you feel part of them.
4K TVs also offer greater contrast and brightness. They support a wide range of HDR formats and typically come with multiple smart apps already built-in.
Non-4K
Even with HD resolution (1080p), images appear rich and vibrant. However, there is some depth missing when compared to 4K or 8K. That's not to say you should ditch your TVs and only buy 4K units from now on.
As 1080p is considered "old technology", these TVs are affordable with plenty of screen sizes available. You could find your favourite TV show or movie isn't yet available 4K, and only an HD Blu-ray disc is on the shelves.
Future
Overall, 4K is the future as it offers numerous improvements over other resolutions. But that doesn't mean you should rush out and invest in a 4K TV just yet. It's OK to wait a little while.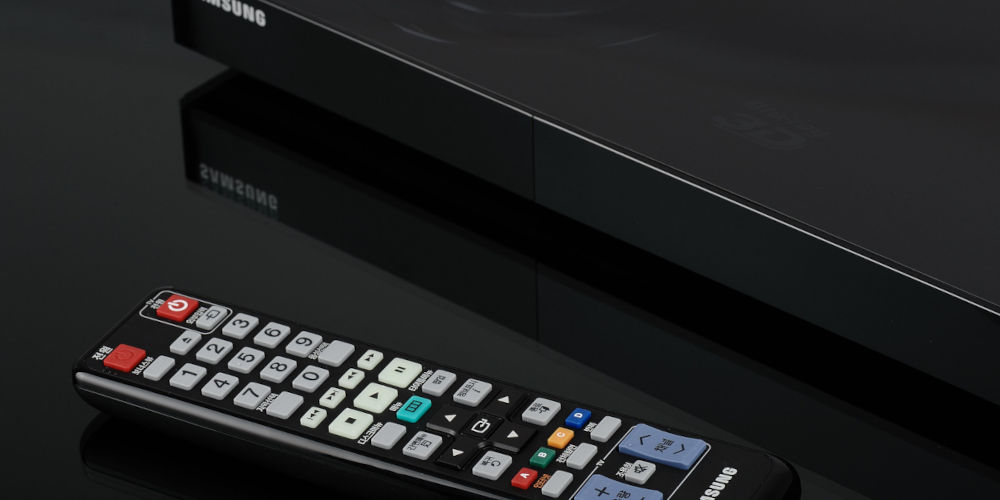 4K HDR
One impressive feature of 4K is High Dynamic Range (HDR). There are only a few HDR standards, including Dolby Vision, HDR10, HDR10+. As these formats vary slightly, it's best to look for a TV that supports more of them, giving you options.
HDR increases the colour contrast, allowing you to view an even wider colour spectrum. HDR content looks far more vibrant than other non-HDR content. Some of the improvements that HDR provides are lost if you're not using a 4K display.
Streaming in 4K
The majority of 4K Blu-ray players don't simply play a range of discs like DVD players did. Instead, they play a range of content from discs, USB storage and using the built-in streaming capabilities.
Many Blu-ray players have Wi-Fi and smart apps built-in, allowing you to stream content from Netflix, Amazon Prime (30-day FREE trial), and YouTube. You'll likely use your 4K Blu-ray player for more than watching your movie collection.
That said, to enjoy 4K content, you need a 4k TV, 4k HDMI cables, and high-speed Wi-Fi, in addition to a 4K Blu-ray player.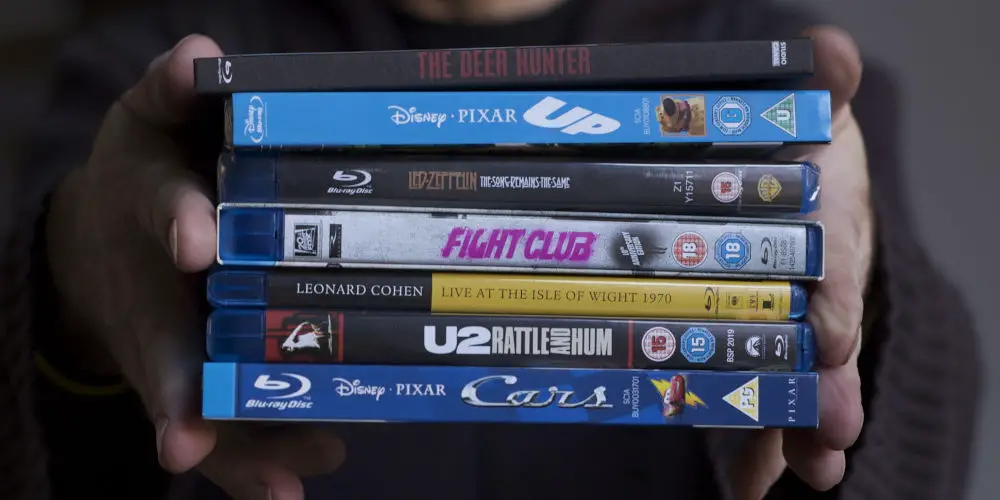 What is it like to watch 4k Blu-ray on a 1080p screen?
4K Blu-rays offer the best picture quality possible for your 4K TV, even better than streaming Netflix or Amazon in 4K. Add in HDR and wide colour gamut (WCG) content, both of which provide a greater improvement over 4K resolution, so long as your TV can deliver it.
In theory, 4K Blu-ray players are designed to be backwards compatible. So you'll be able to watch your 4K content on any HDTV or 1080p display. Good news, as you don't need to automatically upgrade your TV as well.
So, that's the theory. In reality, your 4K content will look great on your 1080p TV, but it won't be as rich as it could be.
Of course, in some cases, watching a 4K Blu-ray on a 1080P TV can look worse. Almost all 4K UHD Blu-rays use HDR-10 video, which is a higher bitrate (much more information) than the colour profile used in standard Blu-rays.
As the Blu-ray player has to either convert or remove some of the colour information before passing it to the TV, there is a loss of quality. Early 4K Blu-ray players handled content downscaling very poorly, leading to a bad user experience.
Thankfully, as 4K has developed, how manufacturers process different resolutions has improved. The majority of Blu-ray players currently available do a good job at adapting to the display, whether it's 4K, HD or 8K. However, you still do lose some quality in translation.
It's also worth bearing in mind your reference point. If you've watched a lot of content in 4K using the latest UHD equipment, then you'll notice a big drop in quality when watching content in 1080p. However, if you're new to 4K, every image will appear richer with greater contrast.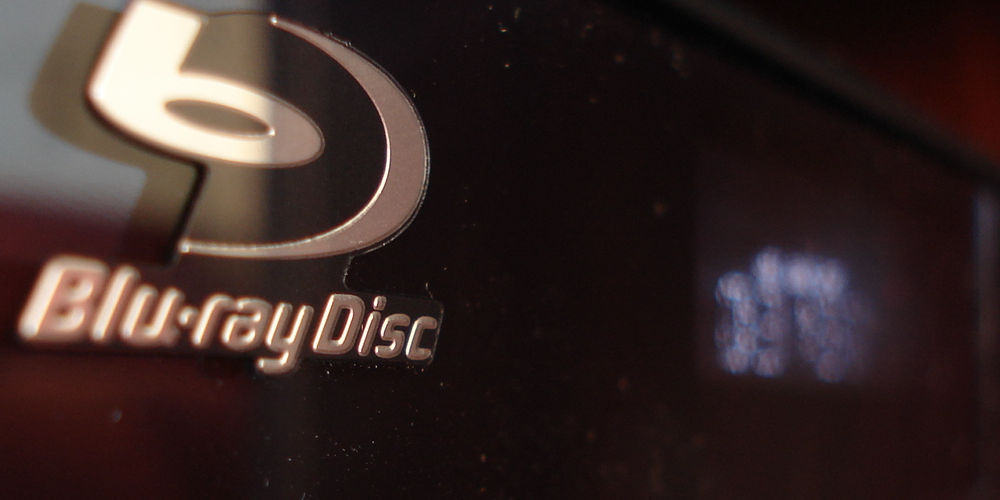 So, will a 4K Blu-ray player work on a 1080p TV?
You can watch your 4K Blu-rays and other content on a 1080p TV. However, you might notice a slight loss of quality, depending on how familiar you are with what you're watching and if you've spent a lot of time viewing 4K content on a 4 or 8K display.
If you're upgrading from a DVD player or a basic Blu-ray player, 4K will provide a noticeable improvement. You'll enjoy the richer colours, the faster frame refresh rate and improved audio. Over time, you'll want to invest in a 4K TV to match the quality of your Blu-ray player.
So, Will a 4K Blu-ray player work on a 1080p TV? Yes, it will.