Best 65 inch TV for a snug lounge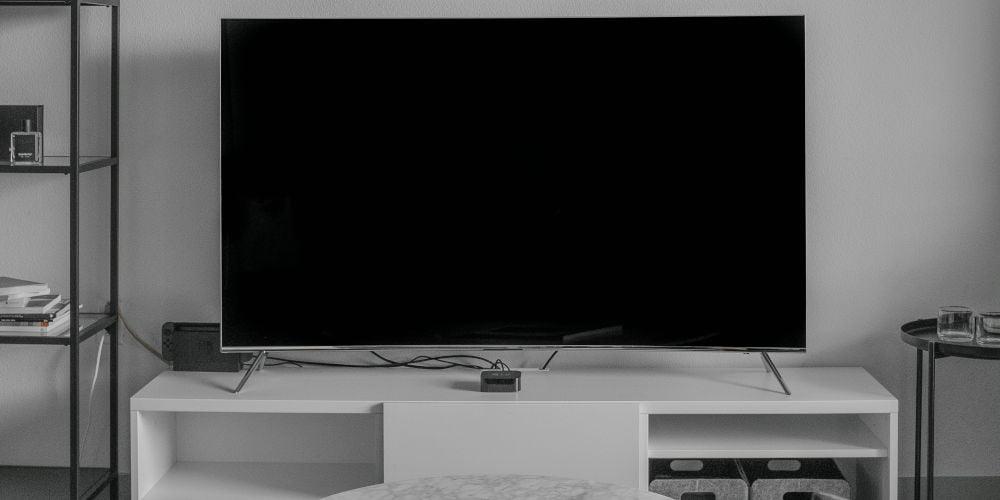 While the home cinema purest will decry the very idea of using a TV rather than a projector and screen, some rooms are simply too small. That's why we're on a mission to find the best 65 Inch TV as it's a fairly ideal size.
Without getting into the whole TV vs Projector debate as we've already covered it, here are the basics. TVs are generally cheaper, easier to set up and have built-in speakers. Although, you'll want to upgrade to either a 5.1 or 7.2 speaker set-up for the ultimate home cinema experience.
Having researched the current market to discover the best 65 Inch TV for a home cinema, we've selected 8 models from a variety of manufactures.
If size matters and 65 Inch seems too large, don't worry. We've also reviewed several of the best 50 inch TV on the market.
* Prices correct at time of publishing
Philips 65PUS6754/12 65 Inch TV
Description
Heighten your movie watching or gaming experience with the Philips 65PUS6754/12 65 Inch TV. Effortlessly slotting into any interior, this unit offers 4K picture quality, Saphi Smart TV, and Ambilight.
Ideal for gaming and movies, this 65 inch TV delivers a crystal-clear picture with vivid colours, great contrasts and superb brightness. Offering both HDR 10+ and Dolby Vision, the picture quality is unforgettable. While Dolby Atmos creates truly amazing sound.
Completely immerse yourself in the action with 3-sided Ambilight. Exclusive to Philip, this technology projects colours onto the surrounding surfaces, drawing you in and creating a more intimate feel.
Within a single button click, you have instant access to a huge collection of films and series thanks to the built-in Saphi Smart TV system. Easily browse the web, watch YouTube, or enjoy Netflix or Amazon Prime Video (30-day FREE trial) and other streaming services. Also, this device supports DVB reception for 'Free to air' broadcast.
Regardless of the original quality, this TV uses Philips' Ultra Resolution Upscaling technology to ensure a sharp picture with superior depth and contrast. As the screen uses over 8 million pixels, details are far more vivid. Discover deeper blacks, whiter whites, and natural skin tones.
The Philips 65PUS6754/12 offers fantastic connectivity including built-in Wi-Fi, several HDMI and USB ports as well as digital audio and headphones outputs. Finally the remote is easy to use and includes buttons for Netflix, Ambilight and Rakuten.
Pros
Pixel Precise Ultra HD
Dolby Vision and Dolby Atmos
3-sided Ambilight
Cons
Backlit rather than edge-lit
No Google Assistant, Amazon Alexa or Apple Airplay 2
Conclusion
Packed full of useful features, the Philips 65PUS6754/12 65 Inch TV is ideal for gaming and films. While you might consider the Ambilight to be gimmicky, it does make the viewing experience more immersive.
While not an OLED, the contrast processing mode allows you to get close with richer dark tone and more vibrant lighter colours. The HDR mode is impressive and brings pictures to life, as does the motion smoothing.
The built-in Wi-Fi adds further options including access to a range of streaming services. And as a 4K TV, you can enjoy the latest releases in the highest possible quality.
The audio is decent thanks to the Dolby Atmos, although it'll be the first thing you upgrade The Saphi system is user-friendly and the remote is well-design even if some dislike it. 9/10
Panasonic TX-65GX800B 65 Inch TV
Description
Offering 4k HDR processing, Dolby Atmos decoders and voice control, the Panasonic TX-65GX800B 65 inch TV is a smart TV like no other.
Using Panasonic's HCV picture processor, this 4K LED TV displays every picture in true-to-life colours. The onboard HDR Bright Panel Plus automatically upscales images to 4K resolution. Your favourite TV shows, old films and the latest releases are displayed with the same detailed picture quality.
The Panasonic TX-65GX800B also has Dolby Vision and HDR10+ support, meaning UHD Blu-ray discs and 4K video streaming services display as you'd expect.
The sound quality is just as excellent thanks to the built-in Dolby Atmos and yet can be improved further by adding a compatible soundbar (such as Panasonic SC-HTB900 & SC-HTB700).
With built-in Bluetooth, you can easily stream audio from your smartphone or tablet. You can also listen to TV using wireless Bluetooth headphones.
Freeview Play is built-in and offers the combination of live TV, catch up and on-demand content in one place. You can even stream 4K content from your favourite services such as Netflix, Prime and YouTube.
As remotes are so last century, you can operate this Panasonic TV with Amazon Alexa or Google Assistant. Of course, a remote is included for good measure!
Pros
Dolby Atmos and Dolby Vision decoders
Freeview Play built-in
Voice control via Google Assistant/Amazon Alexa
Conclusion
Panasonic TX-65GX800B 65 Inch TV offers both Dolby Vision and Dolby Atmos as well as HDR+. It's easy to set-up thanks to 3 HDMI ports, 2 USB ports and optical audio out.
Out of the box, the vivid colours are impressive and there are multiple configurable options for both visuals and audio. You'll see a noticeable improvement over standard HD picture.
The audio quality while adequate does sound tinny. Of course, in a home cinema, this shouldn't concern much as you'll likely connect the TV to a 5.1 AV receiver.
The built-in Freeview box and 4K streaming capacity are both excellent. Although you'll need to connect to Wi-Fi using an Ethernet cable. Finally, voice control is a nice option. 9/10
LG 65UK6300PLB 65 Inch TV
Description
Viewable from any angle and designed using the latest technology, the LG 65UK6300PLB 65 Inch TV isn't your average unit. It's far more intelligent!
The sleek design combines a stylish metal frame and an elegant stand, which can be easily removed for wall mounting thanks to it VESA mounting pattern. Built using an IPS 4K panel, regardless of your viewing angle, the picture is sharp and detailed.
The onboard 4K upscaling and Quad-Core Processor ensure all images are displayed in the highest possible quality. While true colour accuracy produces vivid, rich and life-like colours. This unit also offers Active HDR, which is far superior to standard HDR.
The audio perfectly compliments the visuals with Dolby Digital and DTS-HD decoders available and onboard audio upscaling. Dialogue is improved thanks to Clear Voice III. ULTRA Surround Sound technology is also available and creates virtual multi-channel audio.
Beneath the modern, sleek design is the award-winning Smart TV webOS which allows seamless control over the TV and user-friendly experience. ThinQ AI is built-in and brings intelligence to your TV, responding to your questions.
Out of the box, the LG 65UK6300PLB works with both Google Assistant and Amazon Alexa. It has built-on Wi-Fi and Bluetooth connectivity allowing you to use to stream from your smartphone or to enabled headphones.
Pros
4K upscaling and Active HDR
ThinQ AI built-in
Amazon Alexa and Google Assistant ready
Cons
No Apple Airplay 2
Flimsy feet
Conclusion
The LG 65UK6300PLB offers good connectivity, easy set-up and decent sound. The default Eco mode is rather dim, so it's worth turning this off and adjusting the backlight and other settings for the best viewing experience.
The video processing is exceptional and 1080p content looks superb. Streaming apps work well as they display in 60FPS thanks to the built-in Wi-Fi. Gaming is equally impressive with 11ms input lag.
As far as flat-screen TV go, the sound is decent. And while the ULTRA Surround Sound technology will never replace a proper speaker set-up, it does improve the sound quality.
In terms of control, the remote is fine but does has a bit of lag. The ThinQ AI is a bit of a gimmick, particular if you're used to Amazon Alexa or Google Assistant. Both of which are supported, albeit in a limited fashion. 8/10
Samsung UE65RU7020 65 Inch TV
Description
The Samsung UE65RU7020 65 Inch TV sports a super-slim design, UHD processing and superb user interface.
The compact design is ideal for wall mounting within a home cinema, especially if you prefer a sleek interior style. The whole range looks more like a painting than a cumbersome TV.
At the heart of this TV is a UHD processor which ensure you're always watching the best 4K picture possible. While audio is processed by Dolby Digital Plus, which is complete with dialogue enhancement.
Experience TV as never before with pure colours, sharp contrast and brightness that only 4K resolution can deliver. See hidden details in your favourite movies, darker hue looks more mysterious and lighter colours appear true-to-life.
If you'll be using this unit to watch TV, then you'll be excited to try Samsung's Universal Guide. This custom interface is user friendly and responsive. It will even recommend popular shows tailored to your tastes. Spend less time searching and more time watching programmes you love!
In terms of control, the included Samsung remote can seamlessly control multiple devices such as a TV, Blu-ray and Soundbar. If you prefer a 21st-century option, out of the box, the UE65RU7020 is Amazon Alexa, Google Assistant and Apple Airplay 2 ready. All of which allow voice control.
Finally, this TV offers fantastic connectivity including 3 HDMI and 2 USB ports. A digital audio out and Bluetooth. It also has built-in Wi-Fi and a LAN port.
Pros
4K UHD processing
Samsung Universal Guide (custom user interface)
Amazon Alexa, Google Assistant and Apple Airplay 2 ready
Cons
Not designed for HDR content
Poor sound quality
Conclusion
Under its attractive exterior, the Samsung UE65RU7020 offers many exciting features for watching TV and movies, all for an affordable price.
Its tiny input lag (just 10ms) makes this TV ideal for gaming. The impressive image processing creates an immersive experience. For the price, it won't surprise you that there's no Dolby Vision or Atmos. Also, the poor sound quality shouldn't surprise you.
The picture is punchy and detailed, even lower-resolution media look fantastic thanks to the onboard 4K upscaling technology. However, it struggles with HDR content, with limited brightness and colour depth.
Voice control is available out of the box, allowing seamlessly operating using your existing smart home devices. The well-designed remote can control multiple devices, which is good if you're not planning to use an AV receiver straight away. 8/10
Sony BRAVIA KD-65XG7002ABU 65 Inch TV
Description
Sony BRAVIA KD-65XG7002ABU 65 Inch TV offers a fantastic viewing experience and is packed full of powerful technologies.
Deliver 4K images, each picture is displayed with greater clarity and detail as well as in the best resolution possible thanks to Sony's 4K X-Reality Pro picture engine. HDR content is displayed with greater contrast and colour, images look amazingly realistic.
At the heart of this TV is a TRILUMINOS Display which faithfully reproduces every shade and hue. Your viewing experience is vastly improved by the wider range of vivid and natural tones.
As you might expect, the audio is equally exciting with a range of options including Dolby™ Digital and Dolby™ Digital Plus. Also available are ClearAudio+ which delivers crystal clear dialogue and Sony's S-Force Front Surround which emulates a 5.1 speaker set-up.
Browse the web and enjoy popular apps thanks to the built-in Wi-Fi. Relax with favourite streaming services such as YouTube, Netflix and Prime Video, all in 4K resolution. You also have easy access to a range of channels and on-demand catch-up services via the built-in Freeview Play.
You can even cast from your smartphone or tablet using the Smart Plug and Play Feature or play media using the USB ports.
There's plenty of connections including 3 HDMI and 3 USB ports, allowing you to connect game consoles, soundbars and media players. Sony has designed a floor TV stand which ingeniously hides trailing cable, so you can focus on whatever you're watching.
Pros
TRILUMINOS Display
S-Force Front Surround (virtual 5.1 speaker set-up)
Easily play media from your smart device
Cons
Pre-installed apps (no ability to add/remove)
No Google Assistant, Amazon Alexa or Apple Airplay 2
Conclusion
There's plenty to like about the Sony BRAVIA KD-65XG7002ABU 65 inch TV. The picture quality is superb and audio is good. Out of the box, it's quick to get set-up both in terms of connecting devices, Wi-Fi and fine-tuning the settings.
It is missing some features we'd expect such as Bluetooth and smart device integration (Amazon Alexa/Google Assistant). However, you might be able to find a solution using the USB ports. You can also use the USB ports to record TV.
While you have a variety of apps including YouTube and Netflix (both of which have dedicated buttons on the remote), you can't add or remove them. The Smart Plug in and Play is a nice feature as is the Freeview Play capabilities.
In a home cinema set-up, the Sony KD-65XG7002ABU would be ideal, albeit combined with a 5.1 or 72 surround speaker system. 8/10
HISENSE H65B7100UK 65 Inch TV
Description
The Hisense H65B7500UK offers design simplicity, wide colour gamut and Freeview Play, all for an affordable price.
Utilizing a seamless, single-piece design, the B7500 complements any modern interior, whether wall-mounted or using the included stand. Say goodbye to messy wires, with the built-in cable management.
As a 4K TV, images are displayed in breath-taking detail with heightened realism. The onboard Dolby Vision HDR delivers an impressive colour gamut. Lighter colours are up to 40 times brighter, while blacks 10 times darker.
While not always obvious, Smooth Motion Rate 100 technology reduces blur and screen lag while enhancing clarity. Pictures look smoother and more fluid.
Audio is driven by Dolby and DTS Studio Sound decoders. These deliver rich, clear and powerful sound. They also enhance dialogue, maintain volume levels and offer EQ settings.
Hisense has simplified its user interface to ensure every option is within 3 steps. The built-in Freeview Play allows access to both live TV and catch-up services, while the VIDAA U provides access to all the major streaming service such as Netflix, Prime Video, and YouTube.
The remote contains all the buttons you'd expect plus several nice additional options such as Netflix, YouTube, Prime Video and more. Controlling the unit is easy with a wide range of options within a few clicks.
For added peace of mind, the Hisense H65B7500UK includes a 2 year UK manufacturer warranty.
Pros
Freeview Play built-in
Smooth Motion Rate 100
DTS Studio Sound
Cons
No Google Assistant or Apple Airplay 2 (you can update for Amazon Alexa)
Conclusion
For the price, Hisense H65B7500UK is a superb entry-level 4K TV with excellent picture quality and good audio. It's well designed and built with a sleek, modern look.
While some might not like the motion smoothing technology, it's a worthwhile feature. That said, whether you're watching standard or 4k content, the picture quality is crisp and clear with no brightness issues. In gaming mode, there is no noticeable input lag.
The audio quality is decent given the design. While it does offer Freeview Play and access to a range of streaming services, it lacks a wide range of apps, for example, Sky Now is unavailable. This probably isn't down to Hisense, but worth bearing in mind.
The user interface is responsive and easy to navigate. The remote offers some nice extras and there is a software update which enables voice control using Amazon Alexa. 8/10
Finlux 65-FUD-8020 65 inch TV
Description
The Finlux 65-FUD-8020 65 inch TV is packed full of features which ensure an excellent viewing experience.
Move into the 21st-century with voice control via Amazon Alexa. Simply ask and Alexa will do the rest! If you're not quite there yet, don't worry as a well-designed remote is included.
With 4k HDR picture quality, this Finlux offers a fully immersive encounter whether you're watching the latest Netflix release, TV or gaming. Dolby Vision HDR ensure picture accuracy and uses cutting-edge motion picture technology.
DTS TruSurround sound takes care of the audio and faithfully reproduces sound with crystal clear quality.
Both Freeview Play and plenty of smart apps are built-in. Within a few clicks, you can watch TV, catch up on your favourite shows or binge on Netflix, YouTube or Prime Video. All content is streamed in either 4k or the best possible resolution.
There's also a web browser, so you can search the web, update Facebook or Twitter. All from the comfort of your Sofa. The onboard Wi-Fi can also alert Amazon's Dash Replenishment service which will automatically reorder batteries when required.
Connectivity options are well throughout and include 4 HDMI (all support HDCP 2.2, so can produce UHD quality images), 3 USB (which can power streaming sticks and used for recording to an external device), a Scart port and digital audio output.
Pros
4k and Dolby Vision HDR
DTS TruSurround sound
Work with Amazon's Dash Replenishment
Conclusion
Combining smart features with Freeview Play and 4k quality, the Finlux 65-FUD-8020 offers plenty of exciting options.
This Finlux has a fantastic picture quality for the price and also offers HDR video (High Dynamic Range), which is ideal for movies. As to be expected with a flat-panel TV, the sound quality leaves much to be desired.
The smart functions are ideal if you're using this unit in a snug where you'll also watch TV and give you access to all of your favourite streaming services as well as popular on-demand catch-up.
While the build quality is good, it isn't up to Sony or Panasonic quality. that said if you're looking for a decent 4k TV that doesn't break the bank you can't go wrong with the Finlux 65-FUD-8020. 7/10
FERGUSON F65RTS4K 65 Inch TV
Description
Designed and built in the UK, the FERGUSON F65RTS4K is ultra HD widescreen LED TV which comes pre-loaded with popular catch-up and streaming apps.
The 4K Ultra HD resolution ensures an expressive viewing experience, thanks it's 16.7 million display colours and a 6000:1 contrast ratio. In English, this means darker colours are rich and brighter hues are warm.
Like many smart TVs, this FERGUSON combines terrestrial channels with online streaming and is preloaded with popular apps like Netflix and Prime Video. Its difference is that it's preloaded with T2 HD channels. Out of the box, you can relax with unlimited TV entertainment at your fingertips.
As well as built-in Wi-Fi, there are several USB inputs, which allow you to record live TV, watch saved media and even add an external keyboard with ease. Three HDMI inputs allow you to use external devices such as Blu-ray players and games consoles.
A well-designed remote is easy to use and uses large buttons. This TV can be easily wall mounted with a separately purchased bracket. It comes with a 2-year warranty.
Pros
Preloaded with popular apps and T2 HD channels
Built-in Wi-Fi
Good connectivity
Conclusion
FERGUSON has been designing and building TV for over 40 years and in the UK since 2007. And while the FERGUSON F65RTS4K offers some fantastic features, it does disappoint.
If you're buying a TV for a snug then you'll still want access to terrestrial channels. Sadly, the F65RTS4K doesn't have a built-in Freeview system. It does offer T2 HD channels and several preloaded apps. However, apps can't be added or removed. The custom operating system can be clunky.
Of course, if you're buying the FERGUSON F65RTS4K as a display for a cinema room, then the lack of Freeview might not disappoint. Nor will the poor sound quality, which is a result of the slim design.
The picture quality is excellent and the connectivity is good with multiple HDMI and USB ports, and optical digital audio output. Another welcome feature is the built-in Wi-Fi. Sadly, taking other user's feedback into account, our score is 6/10.
What's the best 65 inch TV?
With an excellent range of options, choosing the best 65 inch TV for your Home Cinema or snug has never been easier.
We'd opt for a well-known brand name as it seems the less establish manufactures still have a way to go both in terms of build quality and features.
While most received positive reviews, two stood out above the rest.
Philips 65PUS6754/12 65 Inch TV includes Ambilight which creates a more immersive experience. Picture quality is excellent and the audio is comparably decent as the unit uses Dolby Vision and Dolby Atmos. As one of the best 65 Inch TV, it's ideal for gaming and movies.
Panasonic TX-65GX800B 65 Inch TV is full of features including Dolby Vision and Dolby Atmos, has excellent connectivity and built-in Freeview. You'll have to connect to Wi-Fi using the Ethernet port.