XGIMI Dual Light technology: A modern breakthrough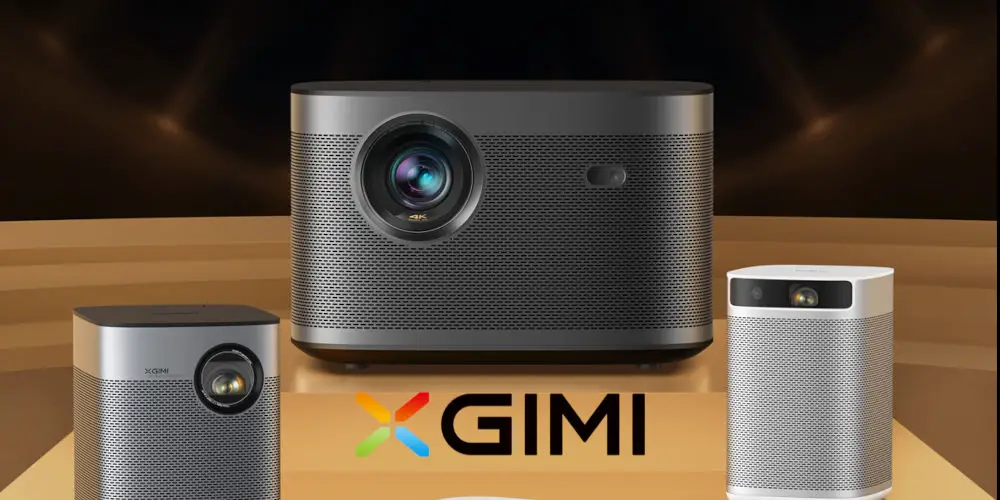 As a leading design and industry-awarded projector brand, XGIMI has achieved a breakthrough in the development of the Optical Machine for projectors.
While in the past, projectors relied on either LED or laser as the light source, the new XGIMI Dual Light technology combines the two light sources together, and only uses the advantages of both.
The Dual Light technology relies on 2 light sources which are working with 6 wavelengths based on 278 patented technologies.
How does XGIMI Dual Light technology  works?
XGIMI Dual Light technology enables a comfortable natural spectrum, ultra-high brightness and a huge colour gamut with very high colour accuracy.
To accomplish this, XGIMI has combined two completely different light sources:
LED: delivers a comfortable viewing experience for the eyes and has high colour fidelity, but it cannot deliver high brightness.
Laser: delivers high brightness and high colour fidelity, but the narrow wavelength band makes the viewing experience uncomfortable for the eyes.
Combining the two light sources into one allows both their strengths to be harnessed.
Using laser makes up for the shortcomings of LED by bringing ultra-high colour gamut and ultra-high brightness and using LED to make up for the short board of laser, means the natural spectrum can be seen for a long time without getting tired.
"With the breakthrough brightness improvement of the Dual Light technology, we believe that brightness will no longer be a problem for projectors for consumers. However, we as XGIMI have always insisted, only brightness is not enough, accurate colour is also required, which is the cornerstone of brightness" said Steven Xiao, CEO of XGIMI.
Colour Accuracy and High Colour Gamut
XGIMI Dual Light technology achieves colour accuracy that is unmatched in the industry. The average Delta E value is around 1, which is comparable to professional colour monitors.
In comparison, most flat screen TVs deliver a Delta E value between 2-3 and the average colour standard for projectors is between 7 and 8.
What makes it special is that this value is not only achieved in the laboratory, but every projector sold actually delivers this value to the user.
The technology's colour accuracy is the first to pass the certifications double high colour standard of SGS from Switzerland and TÜV Süd from Germany. The colour gamut covers 95.5% of the DCI-P3 colour space and 99.9% of the BT709 colour space.
Bright and Colourful
XGIMI Dual Light technology offers great comfort, high brightness and the most accurate colours – directly solving common problems with projectors that are either not bright enough or true to real colour.
Expressed in figures, this corresponds to a brightness of 2300 ISO lumens.
Comfortable Watching
In contrast to three colour lasers, which produce an image that is often perceived as frosty and grainy and a colour fringing problem that makes text and graphics appear glaring and blurred, the XGIMI Dual Light Technology's continuous spectrum is very similar to the natural spectrum, which makes it comfortable to watch.
The XGIMI Dual Light technology is XGIMI's most extraordinary development to date and takes the entire projector industry a big step further. The technology is already being used in the first products and will soon be launched on the European market.
For more details on the new technology, the XGIMI blog has an article that cover the topic in detail.
About XGIMI projectors
Since 2013, the state-of-the-art XGIMI projectors have helped countless people worldwide to create genuinely immersive audio-visual experiences. The Elfin is a prime example of XGIMI's ability to design an excellent portable and affordable projector.
Working with reputable partners like Google, Harman Kardon, and Texas Instruments, XGIMI builds all-in-one entertainment devices, perfected due to their user-oriented philosophy.
Through industry-leading innovation, streamlined setups, and unique designs, XGIMI always strives to develop the best home and portable projectors for everyone to enjoy