What's the best XGIMI projector of 2023 reviews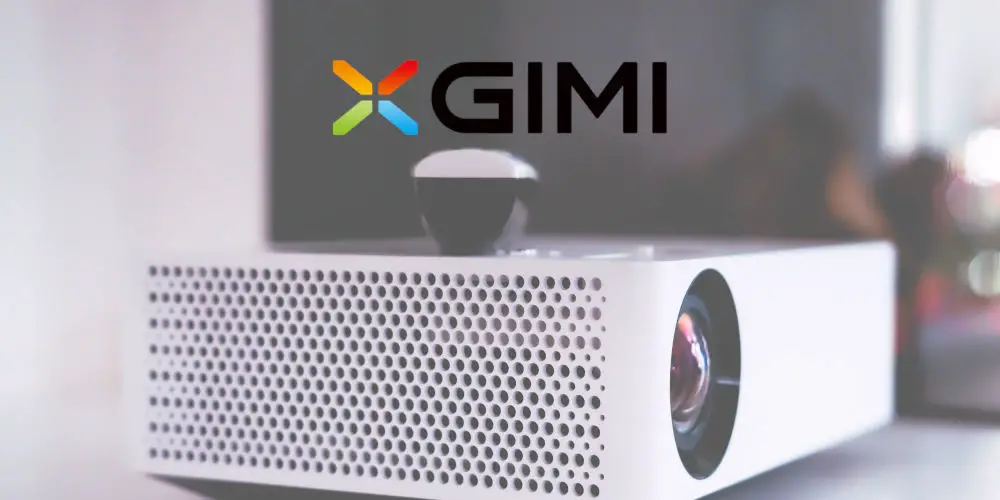 XGIMI is fast becoming the first choice for portable projectors. As a relative newcomer, this article will help you find the best XGIMI projector. We'll also look at past models.
This article aims to create the ultimate guide to everything XGIMI home cinema projectors. Rather than wasting hours on internet research, you can visit this page! So you might want to bookmark this super helpful guide.
Current product range
Before buying an XGIMI projector, read our reviews of their range. Don't solely rely on their website for unbiased advice!
XGIMI HORIZON review
XGIMI HORIZON Pro review
XGIMI Elfin review – 9/10
XGIMI Halo review
XGIMI Halo+ review
XGIMI MoGo Pro review
XGIMI MoGo Pro+ review
XGIMI AURA review
What's the best XGIMI projector?
After gathering user feedback from multiple sources, the best XGIMI projector is their Elfin model.
How do they compare to other leading brands?
While XGIMI might not have the same brand awareness as Sony or Epson, they offer many similar features, including 4K resolution, HDR compatibility, and smart connectivity options. They are quickly gaining a reputation for designing high-quality, affordable projectors.
The XGIMI H2, for example, is often compared to higher-end projectors and is praised for its brightness, colour accuracy, and picture quality. Many XGIMI projectors also offer built-in speakers and Android TV support, creating a complete home entertainment solution.
XGIMI products are not as widely available or as well established as other leading brands, but that said, many users have reported positive experiences.
What we love about XGIMI projectors?
XGIMI has manufactured a range of highly portable projectors that are ideal for home, garden, and travelling. Although, you'll still need a power source! They take a few minutes to get set up and running.
Every projector they release is packed full of features, including some of the latest technology. With built-in Wi-Fi, Chromecast, and Harman/Kardon speakers, XGIMI projectors are fantastic value for money.
Most projectors with built-in speakers sound terrible, much like the average TV's speakers. By partnering with Harman/Kardon, XGIMI ensure their devices have superb sound. Of course, these compare to using external speakers but are far superior what you might expect.
How much does they cost?
With prices ranging from £350 to £1,300, XGIMI has created some affordable yet stylish projectors. And while the range focuses on portable projectors, they are all excellent for home, work, and travel.
Anything to be aware of?
There are a few points to be aware of. As LED projectors, you can't change the bulb when it blows. So you'll need to upgrade when it does. However, as the average LED bulb lasts over 10,000 hours, by the time it does, you'll likely want to upgrade as new technology will be available.
While billed as portable projectors, few actually have built-in batteries. You'll always need a power source to run them. So, not ideal for camping unless you fancy hiking with a generator!
Due to their portable nature, they only offer limited inputs and outputs. For most home cinema set ups, having a single HMDI input is enough. But it's hardly world changing. You could, of course, feed it from an AV receiver and let the receiver do the heaving lifting.
Many XGIMI projectors feature a built-in Chromecast, allowing you to cast from your mobile device. And while this works well with YouTube, it fails to work with BBC iPlayer, Netflix, ITV Hub etc.
So you'll either need a Chromecast or Fire TV Stick to enjoy a wider range of streaming services. That said, for £30 (the average cost of a streaming dongle) it's not really a problem.
Where can you find support?
Getting support from XGIMI is easy, whether you're looking for advice before buying, a manual, or after-sales support. You can find plenty of information on their website. If you want to talk with someone from XGIMI, you can email them or use live chat.
A little brand history
As a relative newcomer, XGIMI designs and manufactures high-performance multi-functional smart projectors and laser TVs. They're well known for designing fantastic looking portable units with equally impressive specifications.
Working in partnership with companies like Harman/Kardon, Texas Instruments, Baidu, and Google, XGIMI is determined to improve the user's audio-visual experience. After selling millions of units and winning countless awards, the brand is here to stay!
In 2023, they yet again pushed the boundaries of technology by combining LED and laser light sources. The new XGIMI Dual Light technology combines the two light sources and only uses the advantages of both.
Discontinued XGIMI projectors
According to Projector Central, XGIMI has discontinued several projectors, namely:
XGIMI CC Aurora, XGIMI CC Dark Knight, XGIMI H1, XGIMI H2, XGIMI MoGo, XGIMI Z6 Polar