What's the best Yamaha AV receiver of 2023 reviews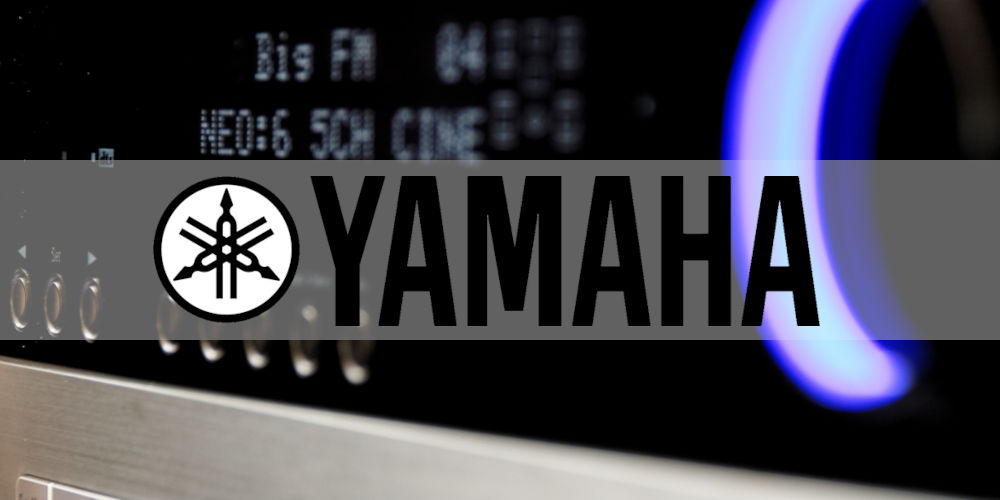 Yamaha is a brand that needs no introduction when it comes to high-quality audio equipment. Yamaha has been a leader in the world of home entertainment for decades.
The range of Yamaha AV receivers, all deliver exceptional performance and advanced features.
In this article, we'll cover the best Yamaha AV receivers in detail. We'll also compare how their range compares to other brands. Plus, where to go if you need support with your device.
Whether you're an audiophile, a movie buff, or just looking to enhance your home entertainment experience, all of the best Yamaha AV receivers offer something different to other brands. You'll quickly understand why they are the top choice for home entertainment enthusiasts around the globe.
Current product range
You probably want to start by viewing the current Yamaha AV receiver range. Having reviewed most of the units available, if any take your fancy, you can read an unbiased opinion before you buy. Don't solely rely on the Yamaha website when making your decision!
Yamaha RX-A8A review
Yamaha RX-A6A review
Yamaha RX-A4A review
Yamaha RX-A2A review
Yamaha RX-V6A review
Yamaha RX-V4A review
What's the best Yamaha AV receiver?
After gathering user feedback from multiple sources, the best Yamaha AV receivers are the RX-V4A and RX-V6A.
How do they compare to other leading brands?
Yamaha AV receivers are on par with other leading brands as they offer high-quality sound, versatile connectivity options, and user-friendly interfaces.
Some might prefer Denon's Audyssey sound optimization technology over Yamaha's YPAO. If you're looking for superior audio, consider Onkyo, which offers better sound quality. Sony AV receiver range is comparable to Yamaha but doesn't offer the same level of features.
Pioneer tends to be more expensive than Yamaha's receivers, but they offer more advanced features and high-quality sound.
What we love about Yamaha AV receivers?
Yamaha AV receivers are beloved for their exceptional sound quality, versatility, ease of use, durability, and value for money.
They use high-quality components and proprietary technologies like Cinema DSP and YPAO (Yamaha Parametric Room Acoustic Optimizer) to deliver clear and immersive audio. Plus, they are built to last.
Regardless of your home cinema set up, you'll find that Yamaha AV receivers are versatile and adaptable. Their units feature user-friendly interfaces and intuitive set up processes. So are ideal for people of all levels of technical expertise.
Yamaha AV receivers offer a great balance of quality and affordability, making them a popular choice for people looking for high-end home cinema equipment without breaking the bank.
How much does they cost?
The current range of units are priced between £600 and £2,700. They represent great value for money, especially when you consider the features each device offers and comparable units.
Anything to be aware of?
There are a few common complaints to be mindful of. Thankfully, none of them should cause too much concern.
While Yamaha's user interface is generally user-friendly, some people find setting their AV receivers to be overly complex or confusing. Some people have complained about the lack of HDMI inputs, which might cause problems if you have multiple HDMI devices to connect.
Some remote controls are highly directional, meaning you need to be stood close to the unit and point the remote at the sensor for it to work. Several of Yamaha's AV receivers are bulky and heavy, making them difficult to move or fit into smaller spaces.
Where can you find support?
Yamaha has an extensive support section on their website. You can find manuals, register a product, or request a repair. And there's plenty of information available. If you need too, you can contact Yamaha directly by email, phone, and social media.
A little brand history
Founded in 1887 in Japan, Yamaha started life as a manufacturer of pianos and reed organs. In the 1950s, they began producing home electronics.
Yamaha's first electronic product was a compact, lightweight amplifier for musical instruments. Within a few years, they expanded into producing audio equipment, including receivers, speakers, and CD players. These trends continued during the 60s and 70s.
In 1983, they launched the world's first commercially available CD player with a digital-to-analogue converter (DAC), which helped to establish Yamaha as a leading brand.
During the 1990s, Yamaha expanded further into home cinema systems. They developed proprietary technologies such as the Cinema DSP (Digital Sound Processor) for surround sound processing. They also introduced their first home AV receiver with Dolby Digital and DTS decoding.
Today, Yamaha continues to produce high-quality home electronics, including home theatre systems, soundbars, receivers, and speakers, with a focus on innovation, reliability, and exceptional sound quality.
Discontinued Yamaha receivers
As technology advances and consumer needs change, Yamaha regularly discontinue older models and replace them with newer ones. Here are a few examples of discontinued Yamaha receivers:
RX-V683, RX-V685, RX-V675, RX-V677, RX-V765, RX-V767, and RX-V2095.