What's the best Onkyo AV receiver of 2023 reviews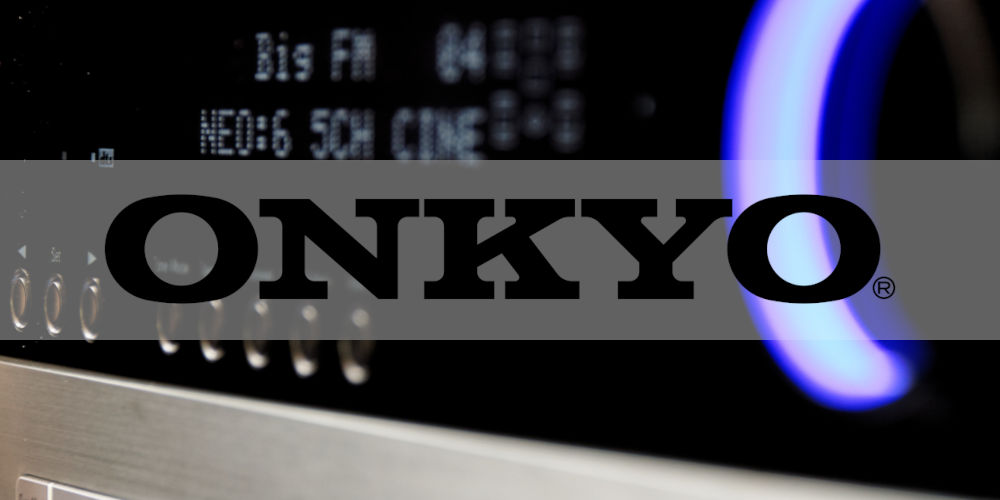 Onkyo has been a major player in the home entertainment market for decades. The best Onkyo AV receivers deliver high-quality audio and video performance while providing a range of features and connectivity options.
Come with us as we explore the Onkyo AV receiver range, from entry-level models to high-end offerings. We'll cover both existing and discontinued models, a short brand history, and where you can access support.
So, if you're in the market for a new AV receiver or are interested in the latest home entertainment technology, this article is for you! It provides you with a comprehensive overview of the best Onkyo AV receivers.
By the end of this article, you'll better understand what sets Onkyo apart from its competitors and which model is best for your needs and budget.
Current product range
You probably want to start by viewing the current Onkyo AV receiver range. Having reviewed most of the units available, if any take your fancy, you can read an unbiased opinion before you buy. Don't solely rely on the Onkyo website when making your decision!
Onkyo TX-NR6100 review
Onkyo TX-NR696-B/-S review – 9/10
Onkyo TX-NR7100 review
Onkyo TX-L20D-W review
Onkyo TX-RZ3100-B review
Onkyo TX-L50-B review
Onkyo TX-SR393DAB-B review
Onkyo TX-RZ840-S review
Onkyo TX-SR494DAB-B review
Onkyo TX-NR686-B UK review
Onkyo TX-NR686-B UK3 review
Onkyo TX-RZ730-B UK3 review
Onkyo TX-NR686-B review
Onkyo TX-RZ740-B review
Onkyo TX-RZ830-B review
Onkyo TX-NR676E-B review
Onkyo TX-NR575E-B review
Onkyo TX-RZ50 review
Onkyo TX-SR494-B/-S review
Onkyo TX-RZ740-S review
Onkyo TX-NR6100 review
Onkyo TX-L50-W review
Onkyo TX-L20D-B review
Onkyo TX-RZ830-S review
Onkyo TX-SR373-B review – 7/10
Onkyo TX-RZ3400 review
Onkyo TX-NR575E-S review
Onkyo TX-SR393-B review
Onkyo TX-RZ3400 review
Onkyo TX-NR474-B review
Onkyo TX-SR252-B review
Onkyo TX-RZ720-B review
What's the best Onkyo AV receiver?
After gathering user feedback from multiple sources, the best Onkyo AV receivers are TX-NR696 and TX-SR494.
How do they compare to other leading brands?
As our mission is to build a truly helpful online magazine, we regularly compare Onkyo AV receivers against other leading brands, such as Yamaha, Marantz, and Sony.
Typically priced in the mid-range to high-end, Onkyo home cinema receivers are a good option for those looking for a balance between quality and affordability.
Here are some of the comparison articles we've written that feature Onkyo AV receivers.
Coming soon
What we love about Onkyo AV receivers
Onkyo manufactures high-quality AV receivers offering great sound quality, connectivity options, and user-friendly interfaces. They successfully balance quality and affordability.
They offer a superb range of connectivity options, including Bluetooth, Wi-Fi, and HDMI. They support various audio formats, such as Dolby Atmos and DTS: X. Also, Onkyo receivers offer intuitive interfaces and remote controls for easy operation.
Onkyo AV receivers are generally well-regarded for their powerful and clear audio performance. Many models featuring high-quality DACs and advanced audio processing technologies.
How much does they cost?
The current range of units are priced between £800 and £1,500. They represent great value for money, especially when you consider the features each device offers and comparable units.
Anything to be aware of?
Onkyo has had some issues in the past with certain models experiencing problems with their HDMI ports. However, the company has taken steps to address these issues and improve their products' overall reliability.
Where can you find support?
Currently, Onkyo only provide an email for support. So your options are very limited. Hopefully, this situation will change soon and they'll start offering more support options. You might have better luck asking users on the AVFourms.
A little brand history
Founded in 1946, Onkyo has quickly become one of the world's leading suppliers of home cinema equipment. After a rocky few years, the company is back on a firm footing and releasing exciting new devices.
Discontinued Onkyo receivers
Some examples of discontinued Onkyo receivers include:
TX-SR607, TX-NR626, TX-NR818, and TX-NR1009