7 Affordable Tips To Beautify Your Garden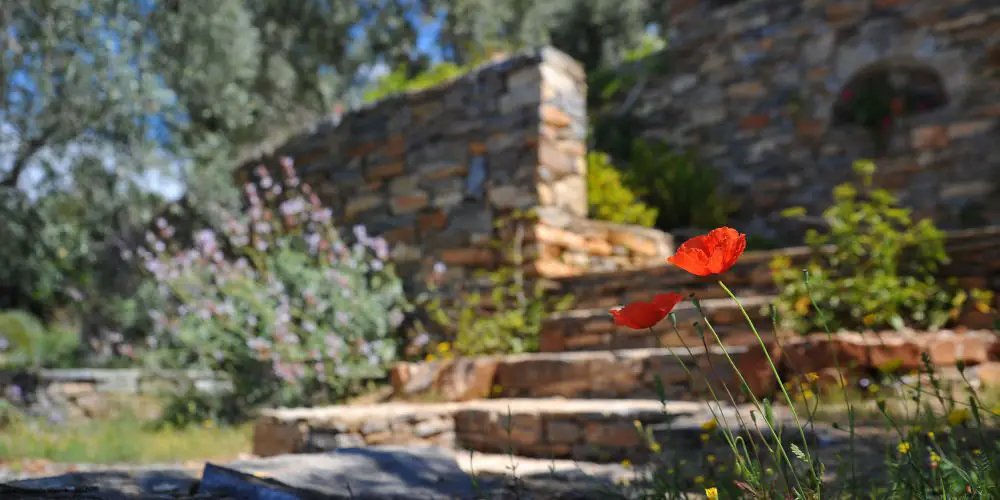 Spring is the perfect time to start to beautify your garden. Even while it's cold out, there's still lots we can do to make those long summer days more enjoyable.
Regardless of your garden size, there's always maintenance to do, a lawn to trim and plants to nurture.
You might not be a natural gardener, but many research studies have shown that gardening is a great stress reliever.
Coming home after a long day of work to a pleasant garden has an instant soothing effect. Plus, it's the perfect spot to relax with a glass of wine.
Here are just a few ways to beautify your garden. Many of our tips require more effort than money!
Fencing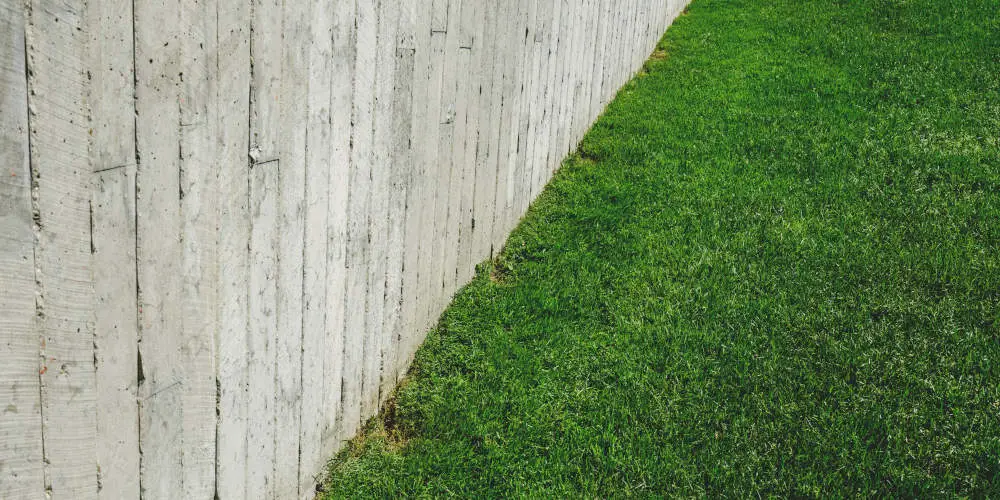 Starting with arguably the biggest job first, your garden's fence. Begin by walking around your garden and looking at your fence for wear and tear.
Hopefully, it looks good and just needs some basics maintenance. The most common problem with fencing panels is loose nails.
So it's worth taking a hammer and some nails, and securing any loose slats and panels.
If a panel has seen better days, then it's time to replace. Wickes has a range of fencing panels which start from £20 and come with a 10-year guarantee.
You could be lucky and only need to repaint. A fresh coat of paint will brighten and refresh the space.
Paving and decking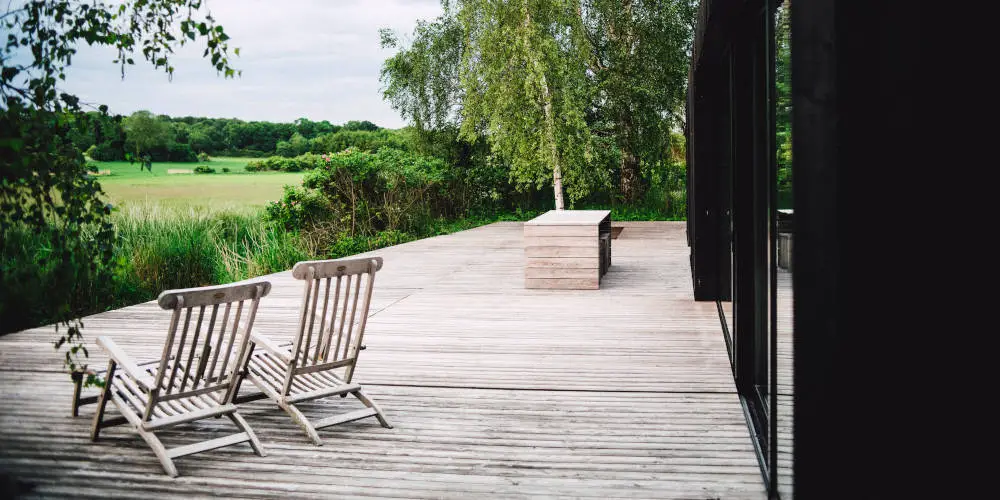 Next, with the border secure, it's time to attack paving or decking.
Paving
Breathing life back into a paved patio is fairly straight forward. Simply remove the old, broken slabs, level the ground and replace.
You can use an offcut or small scaffolding board and a rubber mallet to compact and level the ground.
Decking
Maintaining decking can be a time-consuming process. It's worth sweeping it every few weeks with a soft brush. Once clean from dirt and leave, then wash your deck with a power washer or hose.
Depending on what you're decking is made from, you might want to re-varnish or stain it once a year or every other year.
With that before using any product on your deck, make sure it's safe for your type of deck and make sure you're wearing the necessary safety gear.
Bushes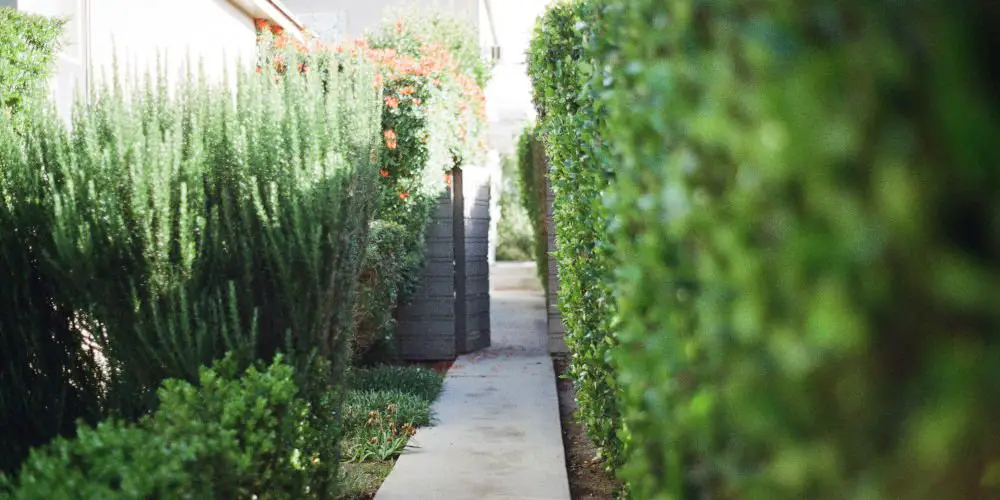 By now your garden should be looking fresh. So, let's get some shape happening!
Unless you're trimming your bushes often, it's like that they are a little overgrown. So grab your shears and start trimming. Even taking off a few centimetres will enable you to shape the bush to your liking.
While not recommended in winter, as you could cause damage, cutting a bush right back can allow it to grow out in a more manageable way. If you plan to do this, wait a few months until it's spring and temperatures are a little hotter.
Trees are fantastic for creating shade, but can also block light from reaching inside. Like with bushes, start cutting small amounts off and shape evenly. It's easier to mask small mistakes!
If you've cut back most of your bushes and trees but it still feels crowded, then it's worth removing a few. Doing so should enhance your space and draw the eye to a focal point.
Lawn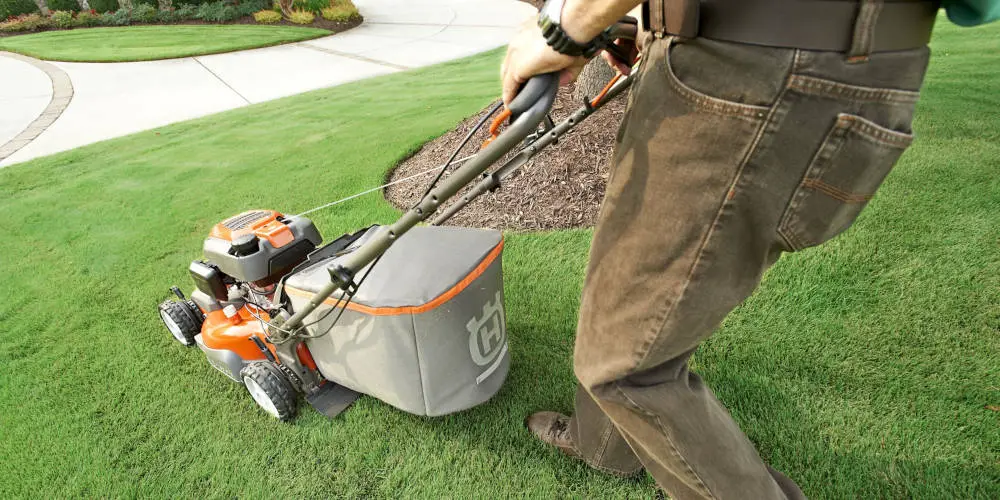 Did you know there are specific lawn care tasks for each season?
If you're not sure where to start, then read our seasonal lawn care plan.
Lawn care is the easiest way to beautify your garden. It's a lot like having a hair cut, you look lighter, fresher and cooler!
While it's unlikely in winter that you'll mow the lawn, as we head toward spring, there's lots of preparing work to do.
As your lawn deserves a good feed, you can spread an autumn lawn fertiliser across your grass. Typically these are high in phosphates and potash, which will help strong roots to develop.
As spring approaches, it's time to seed any bald patches. With bald patches, rake out what's left, down to the bare soil. Re-seed and then cover with soil.
Shed
Start by emptying your shed on to the lawn. Give it a good sweep and wipe down the windows. You can also give a new coat of paint.
With tools, paints, and whatever else was lurking in your shed on the lawn, it's time to sort. Create piles of similar items. For example, a pile for large tools, another for plug-in tools like mowers and blowers and one for hand tools.
Next, sort each pile, by moving unnecessary duplicates into an eBay pile! Move this pile indoors and get listing items. You can spend the cash on plants, different tools or furniture.
How you place items back is up to you. We like to sort our shed starting with the smaller items and working up to the larger ones.
Whatever system you use, try being strict going forward. If everything fits in its own place, then always try to return them to their spot. Not only will this keep your shed tidy, but will mean you can spend more time beautifying your garden.
Plants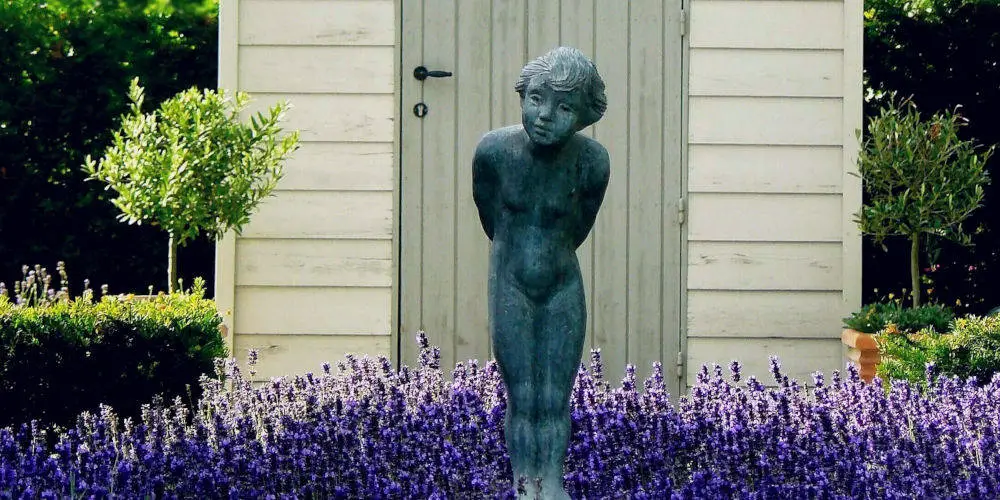 Early spring is the perfect time to start planning what you'll be planting in the coming months. You can also spend time getting your soil ready.
Whether you have a standard planting scheme or are looking to try some new plants, by getting ready now you'll have longer to enjoy your garden.
Our top tip with flowers is to plant a mix of varieties, which bloom at different times in the year. Plants like Chrysanthemums and Carnations look superb all year round and create the ideal background for seasonal plants.
Both Tulips and Daffodils bloom in spring, giving your garden a fresh look. Gladiolas are everpresent in summer and brighten up the garden.
As summer turns to autumn, Roses and Dahlias are tough enough to withstand some cold but still bloom with interesting colours.
Finally, where would we be without Snowdrops in winter? They perfectly mirror how we feel yet are beautiful and hardy.
If you have space, consider growing vegetables. It's a superb way to keep the garden interesting in spring and summer. Herbs and salad leaves are both quick growing vegetables that are perfect for beginners.
Over time you can progress to growing potatoes, carrots and sweetcorn. All easy to grow and far more exciting than rows and rows of herbs!
Decorate your garden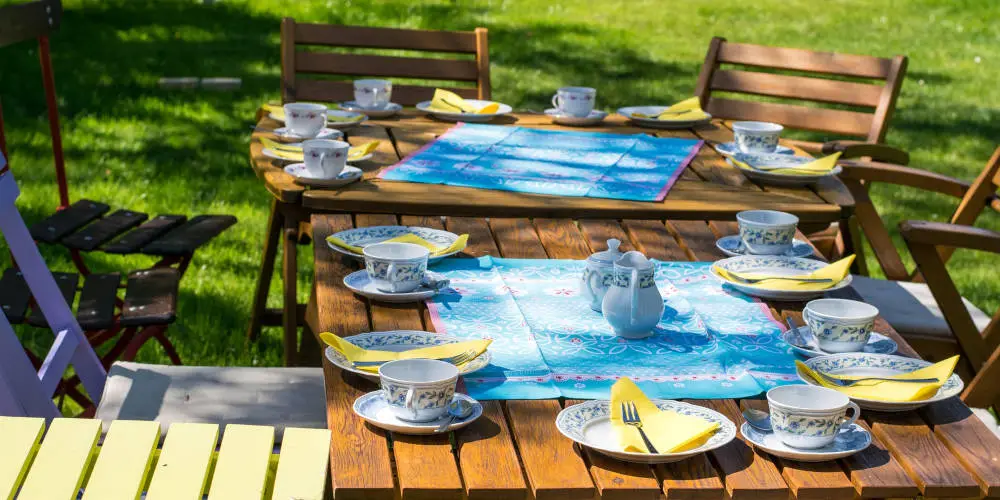 Whether you have a tiny garden or acres, you'll want to create at least one sitting/dining area. Of course, if your garden is of a larger size, then you can create multiple areas, each with their own design scheme.
The start of spring might be too cold to sit out in your garden, but it's the perfect time to get planning your design.
If you have kids, then you'll want to have space for them to play and enjoy being out in the sun. Create a zone for play, so that it kept to one area.
Gardens are naturally, design lite. And as a result, you don't need that much furniture to beautify your garden. Start by arranging a bench or a few chairs for sitting and relaxing with a book and glass of wine. Preferably near the back door.
Choose a hardwearing base such as rattan or hardwood. Then each year you can change the accessories.
If you have space, create a dining area complete with BBQ. Again we would recommend choosing a set made from rattan. They'll last outside all year regardless of the weather conditions. Just remove the cushions in the winter!
Other than a few pieces of furniture and maybe some lights, you're good to go!
Conclusion
If you're feeling a little overwhelmed, break each our 7 tips into a weekend. You'll get through the tasks faster and have more fun. Also, reward yourself after completing each task.
By putting the work in now, you'll get enjoyment from your garden in the future.
Also, think of the exercise! Trust us, you'll feel less stressed and lose a few pounds as you go!
Remember our long term aim is to beautify your garden while cutting down the weekly summer maintenance to an hour or two each week. Find those shears and let's get started!