What's the best BenQ home cinema projector of 2023 reviews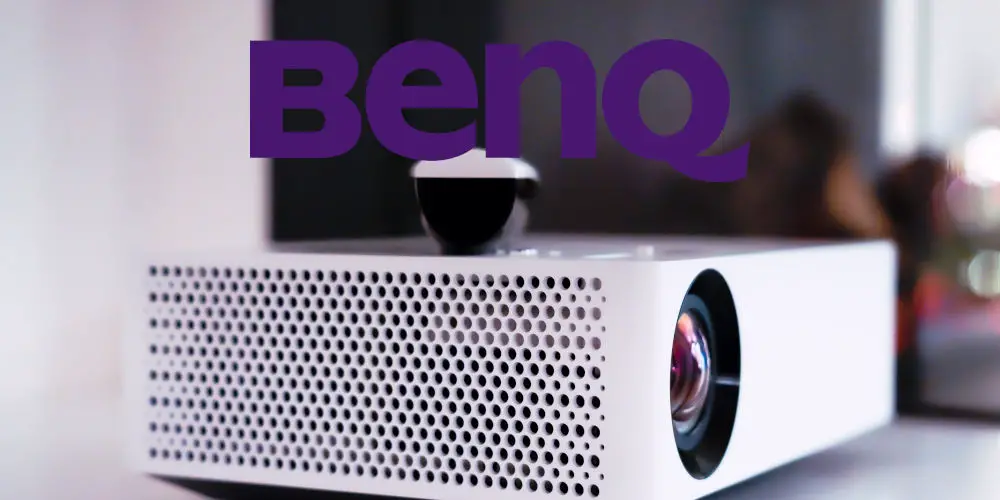 BenQ have been manufacturing projectors for decades. You'll find them in homes, schools, and workplaces over all the globe. In this article, we'll focus on the best BenQ home cinema projectors, both past and present.
Over time this page will become the leading guide to BenQ home cinema projectors. So you'll want to bookmark this page. Designed to be super helpful, use this guide rather than spending hours searching the internet for answers!
Current product range
It's best to start by viewing the current BenQ home cinema projector range. Having reviewed some of the units available, if any take your fancy, you can read an unbiased opinion before you buy one. Don't just rely on the BenQ website!
BenQ TK850i review
BenQ TH685 review
BenQ TK810 review
BenQ TK850 review
BenQ TH585 review
BenQ TW535 review
BenQ TH683 review
BenQ TH534 review
BenQ TH535 review
BenQ TH550 review
BenQ TK800M review
BenQ W1600UST review
What is the best BenQ home cinema projector?
After gathering user feedback from multiple sources, the best BenQ home cinema projector is the TH683.
How do they compare to other leading brands?
Compared to other leading brands such as Epson, Acer, and Optoma, BenQ home cinema projectors are known for their high-quality images, with strong colour accuracy and brightness. Many models feature built-in speakers, lamp-saving modes, and are easy to set up.
BenQ projectors offer a range of options, making it easy to connect several devices to the projector. BenQ projectors are also known for their reliability and durability. If you're looking for a high-quality, reliable, and versatile projector, BenQ is a good option.
What we love about BenQ projectors?
BenQ projectors are known for their high-quality image, reliability, and range of features, making them a popular choice for many different applications.
They come with a range of features and technologies, such as 4K resolution, HDR support, and keystone correction. BenQ's gaming projectors are optimised for low input lag and high refresh rates, making them a popular choice for serious gamers.
BenQ home cinema projectors are competitively priced. The brand has earned a reputation for producing high-quality projectors that offer a good balance of performance and value.
How much does they cost?
As mid-market projectors, the cheapest BenQ unit is £500, and the most expensive is £2,500. So they aren't the most affordable brand available. However, for the specifications and warranty you get, they do represent good value for money.
Anything to be aware of?
While users and experts agree that BenQ projectors are excellent, you should consider the downsides when buying one.
BenQ home cinema projectors are generally competitively priced. However, some of their high-end models can be expensive compared to other brands.
Some users have noted that some models have limited lens shift capabilities, which may make adjusting the unit to the ideal image placement and focus more difficult.
As many models use a fan, some users might find the fan noise distracting. That said, this is a common issue for many projectors, not just BenQ.
The lamp life of some BenQ projectors may be shorter than models from other brands. They may require more frequent lamp replacements. Maintenance costs can soon add up. So it's worth considering these costs when choosing a unit.
Thankfully, these drawbacks are relatively minimal and shouldn't stop you from considering a BenQ home cinema projector.
Where can you find support?
You'll find an excellent support section on the BenQ website. So whether you want to find a manual, register a product, or request a repair, there's plenty of information available. Plus, you can find several ways to contact BenQ, such as by email and telephone.
A little brand history
BenQ is a Taiwanese multinational company specialising in consumer electronics, computing, and communications devices. The name "BenQ" stands for "Bringing Enjoyment and Quality to Life".
Between 1984 and 2001, the brand was part of the Acer Group. But now, BenQ is a separate company with a presence in over 100 countries.
Today, BenQ is a well-known brand in the technology industry, with products ranging from monitors and projectors to smartphones and digital cameras. Offering home cinema and gaming projectors, BenQ is one of the leading brands for DLP and short-throw projectors.
Discontinued BenQ home cinema projectors
According to Projector Central, BenQ has discontinued over 400 projectors. The list includes:
7763P, 7763PA, 7765PA, BH3020, CH100, CP120, CP120c, CP220, CP270, DS550, DS650, DS660, DX550, DX650, DX660, DX808ST, DX825ST, EP5920, EW600, EX600, EX800ST, GP10, GP20, GS2, GV1, HC1200, HT1070, HT1070A, HT1075,
HT1085ST, HT2050, HT2550, HT3050, HT3550i, HT4050, HT480W, HT6050, HT8050, HT9050, HT9060, i500, Joybee GP1, MP512, MP512ST, MP513, MP514, MP515, MP515 ST, MP522, MP522ST, MP523, MP525, MP525 ST, MP525P, MP575, MP610, MP611,
MP611c, MP612c, MP615P, MP620, MP620c, MP620p, MP622, MP622c, MP623, MP624, MP625P, MP626, MP670, MP720p, MP721, MP721c, MP722, MP723, MP724, MP727, MP730, MP735, MP770, MP771, MP772 ST, MP776, MP776 ST, MP776 ST 130 Offset, MP777,
MP780 ST, MP780 ST+, MP782 ST, MS500, MS502, MS504, MS504A, MS510, MS513, MS517, MS521, MW853UST, MW853UST+, MW855UST, MW860USTi, MW864UST, MW870UST, MW883UST, MX501, MX503, MX505, MX511, MX514, MX518, MX520, MX522,
MX525, MX525A, MX528E, MX570, MX600, MX604, MX604w, MX611, MX613ST, MX615, MX618ST, MX620ST, MX631ST, MX660, MX660P, MX661, MX662, MX701, MX704, MX707, MX710, MX711, MX716, MX717, MX720, MX722, MX723, MX726, MX750,
MX760, MX761, MX763, MX764, MX766, MX768, MX808ST, MX810ST, PX9600, PX9710, SH753, SH910, SH915, SH940, SH960, SH960+, SH963, SL700X, SL703S, SL705S, SL705X, SP820, SP830, SP831, SP840, SP870, SP890, SP891, SP920,
SP920P, SU754, SU917, SU922, SU931, SU964, SW752, SW916, SW921, SX751, SX765, SX912, SX914, SX920, SX930, TH585, TH670, TH680, TH685, TH963, TK800, TK800M, TK810, TK850, W2000, W5700