What's the best 100 inch motorised projector screen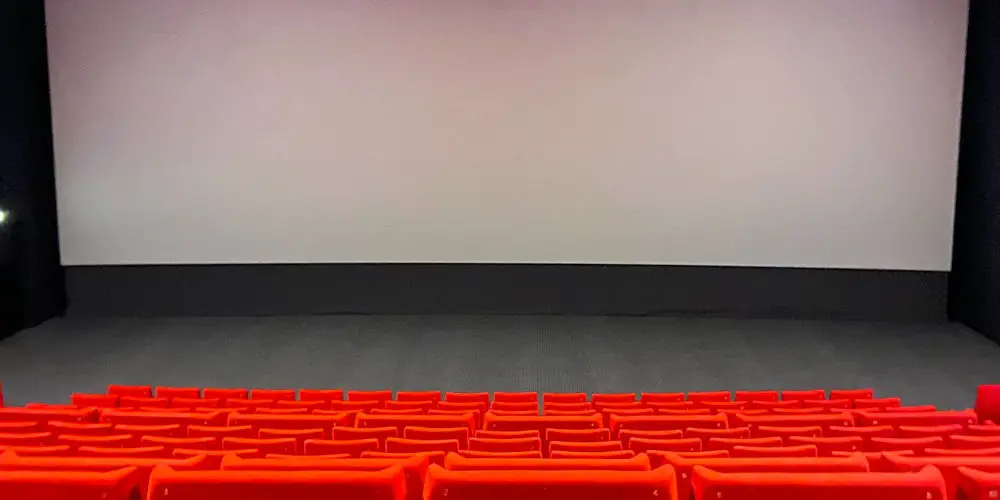 The screen is an essential part of any home cinema setup. It's an element you don't want to scrimp on, yet many do. If you lack space or are adding a cinema system to your living room, you'll want to use the best 100 inch motorised projector screen.
If you haven't purchased a screen before, start our projector screen buying guide as you'll have a clear idea by the end of what you're looking for.
What stops some people from adding a cinema set up to their home is they believe it requires a fixed screen or a perfectly flat wall. Thankfully, you can easily buy a motorised projector screen that neatly tucks out of the way yet unfolds with the touch of a button.
Just imagine how fantastic your living room would be if it could transform into a fully-fledged cinema room in a few minutes. Your friends would certainly be impressed! But it wouldn't disrupt you from watching TV or having a grown-up room to entertain in or use for zoom meetings!
We've rounded up a range of the best 100 inch motorised projector screens for you, allowing you to easily create your dream home cinema system.
Luxburg 16:9 100 inch Motorised Projection Screen
Made from a 3-layer fabric with a surface of glass beads, the Luxburg 100-Inch Motorised Projection Screen offers an aspect ratio of 16:9 and 2.1 gain. It's suitable for other popular formats thanks to its adjustable roll-out mechanism.
The sphere-shaped glass beads on the surface provide maximum reflection and a brighter image than the conventional matte white screens. Plus, the glass bead fabric intensifies the purity of colours.
The material is designed for minimum light loss and is compatible with any projector model. A black edge masking enhances optical contrast. Robust white octagonal metal housing with metal end caps ensures stability.
Control the near-silence electric motor by the keypad or remote control. The RF remote allows full control, even without direct sight between the remote control and the screen's receiver, making it ideal for hidden installations.
Metal end caps allow both wall and ceiling installations. Detachable cable makes assembly processes easier, meaning you can hide any cables. 10/10
ABIS 16:9 100 inch Electric Projector Screen
Enjoy movies and sports even more with the ABIS 100 inch Electric Projector Screen. As a high-quality projector screen, the white matte screen finish provides ultra-high gain providing good reflection, ensuring clear images.
The simple and stylish design style is suitable for all projectors, such as CRT, LCD, and DLP. Ideal for 4K/8K, 3D and HD content, thanks to its 16:9 Native Aspect Ratio.
Operate your screen using a remote to lower or raise it quickly. The remote has three buttons: up to roll the screen up, down to roll the screen down, and a central button to stop the electric motor wherever you want.
With easy ceiling or wall installation, this screen is highly flexible. It comes with a 12-month warranty. 9/10
ReaseJoy 4:3 100 inch Motorized Projector Screen
Ideal for any home, the ReaseJoy 100″ Motorized Projector Screen painlessly extends at the click of a button, creating the perfect setting for movie watching.
Made of PVC material, the matte white viewing surface diffuses projected light uniformly, offering 1.2 gain, a 4:3 aspect ratio and a 160-degree large viewing angle. Black masking borders increase picture focus and contrast.
Use the control panel or remote controller to operate it, from the comfort of your sofa. A copper motor allows silent operation with extended operational longevity.
The metal rings on the top, allow for easy hanging on the wall or from the ceiling. Pre-drilled holes make mounting it to the wall easy. It's as simple as plug and play, with a push of the button! 9/10
Homegear 16:9 100 inch Motorised Projector Screen
Whether you're watching blockbuster Hollywood movies or world-class sporting events, this Homegear 100 inch motorised projector screen will add to the spectacle.
Offering a 160° viewing angle, you and your guests can enjoy HD action displayed to a 16:9 aspect ratio. The three-layered black-backed screen sharpens picture quality, while a contrast-boosting 25mm black border further enhances visuals.
After installing it to a wall or ceiling, you can plug in the projector and start using the near-silent, efficient motor with a remote control. Thanks to its resistance to static, long-term screen maintenance is easier. You can clean it with small quantities of warm soapy water. 9/10
Famgizmo 4:3 100 inch Motorised Projector Screen
Ideal for various uses, the Famgizmo 100″ Electric Motorised Projector Screen support both 4:3 and 16:9 aspect ratios. Made from high-quality polyester and spandex material, ensuring sharp and high-resolution images. It has a low 1.2 gain, allowing for a wider viewing angle.
Suitable for All Projectors: DLP, CRT, LCD. It's easy to mount to your ceiling or wall, providing you with several installation options. Easy to set up, it takes under an hour to assemble, and you don't need any complicated tools.
A low-noise motor ensures near-silent operation. The two-way control system allows to you operate it with either a remote control or a wired panel. You can use either IR type or RF type remote. 8/10
DKIEI 4:3 100 inch Motorised Projector Screen
Is ideal for indoor or outdoor use, the DKIEI Electric Motorised 100″ 4:3 Projector Screen is perfect for all the family to enjoy watching movies. While not weather or water proof, it'd be a fantastic addition to your garden and outdoor cinema set up.
With a 4:3 aspect ratio, it can be adjusted to 16:9. A black border ensures that contrast is increased and no light is lost. The motorized screen keeps unwanted light reflection to a minimum.
Using an electric motor that allows silent operation with extended operational longevity. You can use manual control or RF remote control (battery not included). No mounting kit comes with this screen, so you'll need to ensure you have the right screws. 8/10
Best 100 inch motorised projector screen
Before we reveal the best 100 inch motorised projector screen, there are a few things to be aware of. Firstly, don't buy a screen without knowing what you need to mount it to your wall or ceiling. Many don't come with screws, so it's worth double-checking before buying.
Second, if you're not good at DIY or aren't sure if your wall or ceiling can handle the additional weight of the screen, then hire a professional to help you install the screen. It will be money well spent.
Our top pick is the Luxburg 16:9 100 inch Motorised Projection Screen. It's not the cheapest but is well built, made from the best screen material, and offers two modes of operation.
No matter what motorised projector screen you choose from our list, all will enhance your moving watching experience while taking up minimal space.