Best 5.1 AV receiver under £300 for home cinema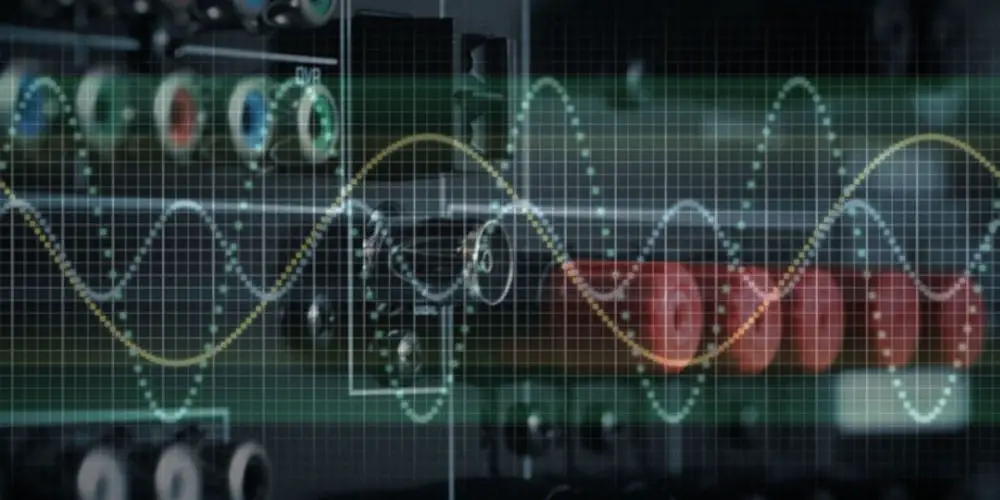 Sitting at the heart of every home cinema is an AV receiver, which distributes signals from and to multiple devices at once. As they're not all equal and choosing the best 5.1 AV receiver under £300 can be tricky.
So what are the major types available?
Luckily for us, there are two major camps of AV receivers, namely 5.1 and 7.1. The first number denotes how many speakers you have and the second is the number of subwoofers.
So in a 5.1 speaker set-up, you have five normal speakers and one subwoofer. Generally, you would place speakers to the left and right of the screen. As well as another pair behind the seats. There's also a speaker which is typically placed under the screen and the subwoofer can also be placed under the screen.
The only difference between 5.1 and 7.1 is you have two extra speakers, which gives the viewer a different audio experience. These two extra speakers are generally placed in the middle of the room between the set at the screen and the two rear speakers. Again as there are 2, one goes on the left, the other on the right.
We've researched 5 of the best 5.1 AV receiver under £300 currently available. So lets get started!
* Prices correct at time of publishing
Pioneer VSX-531 5.1 AV Receiver
Description
The Pioneer VSX-531 AV receiver is built around High Definition audio and visuals.
The unit has multiple inputs including 4 HDMI, 2 sets of audiovisual phono, and more. So provides enough inputs for even the most demanding home cinema enthusiast. Its outputs are just as good with 1 HDMI as well as sockets for 5 powered speakers and 1 passive subwoofer.
In terms of formats, it's 4k Ultra HD ready and provides 4K/60p/4:4:4 24-bit video thanks to the unit's HDCP 2.2 technology.
Audio wise, the VSX-531 has Dolby® TrueHD® and DTS-HD® and therefore ensures all of your DVDs and BluRays will sound rich and detailed. As well as the Pioneer's Advanced Sound Retriever, which aims to make compressed audio sound more lifelike and natural. Plus with Bluetooth and a USB socket, you can play media over your mobile phone or tablet.
Pros
Good connectivity
Easy to navigate user interface
Built in microphone to easily optimization
Cons
Some features aren't user intuitive
Bluetooth doesn't work some devices
Conclusion
Overall the Pioneer VSX-531 AV receiver is quite impressive, and not just because of it's price. The features lists and technology specifications ensures that you probably won't need to purchase another AV receiver for a few years. 9/10 (read our full review)
Onkyo TX-SR373 5.1 AV Receiver
Description
The Onkyo TX-SR373 is a featured pack AV receiver, perfect for any home cinema and is our most expensive unit on the list.
Starting with an easy to understand rear panel including a speaker placement guide. It will only take a few minutes to hook this unit up.
As you would expect there 8 inputs, 4 of which are HDMI. This means you have a good amount of input source to choose from, and ensures that you can seamlessly switch between different devices.
Using Dolby TrueHD and DTS-HD Master Audio technology means you will enjoy watching movies as the sound will be rich and deep. In order for the system to perform at it's best, it uses Onkyo's AccuEQ to measure and correct speaker placement, allowing for a balanced sound throughout the room.
Also with 4K and 3D displays, the viewing experience is just as good as the audio.
Finally, with Bluetooth and a USB socket on the front, the unit interacts with a range of sources to enhances your movie watching and or audio listening experience.
Pros
Well-designed and built
4k ready
Superb sound quality
Cons
Bluetooth doesn't always pair
Difficult to configuring the unit
Dated user interface
Conclusion
The Onkyo TX-SR373 has some good features and touches, and it continues to impress with it's sound quality. However, you do need to add an active subwoofer, which is a bit of a negative.
That said as the unit uses up to date technology, it feels much louder than it is. So if you're upgrading from an older version and notice the wattage is lower, don't be alarmed as this doesn't matter.
Our favourite touch is the back panel which is easy to understand and has a speaker placement/wiring guide. This means you don't have to look for a manual or rely on trial and error to get all of your devices hooked up.
However, as the user interface and software needs an update, our rating is a respectable 8/10. (read our full review)
Yamaha RXV383 5.1 AV Receiver
Description
The third of best AV receiver under £300 is the Yamaha RXV383, which is available in either black or white and is very affordable.
The first thing that caught our eyes was the front panel. The large volume knob almost feels retro! And the layout of the other control, along with the large screen, creates an easy user journey. While you might hide the unit away, it's important to have an intuitive user interface.
Like the Onkyo, the back panel has a setup guide, which again is super helpful as you really don't want to spend time looking for, or even at a manual!
In terms of advanced features, the unit has many. Our favourites include the YPAO™ sound optimisation, which automatically fine-tunes the speaker setup to the room.
Another nice feature is the Virtual CINEMA FRONT, which provides virtual surround sound with 5 speakers in front. This function is perfect for smaller rooms where there may be issues with sound separation between speakers in a normal configuration.
Pros
Superb feature set for the price point
Nice setup guide on rear
Good front panel layout
Cons
Not using the latest Dolby
Doesn't always work with Bluetooth
Conclusion
The Yamaha RXV383 is feature packed and great value for the price. It would be easy for the company to charge at least double just for the additional features alone.
However, the unit lacks up to date Dolby technology (for example the Pioneer has Dolby TrueHD and Digital Plus). And also is not 3D ready. Both of these issues mean you might end up replacing the unit within a couple of years, rather than it lasting for 10 or more years.
However, if you're not bothered about 3D, then this could be the AV receiver for you. 8/10
Pyle PT588AB 5.1 AV Receiver
Description
While the Pyle brand might not be well known as Sony or Onkyo, the company has been producing audio equipment since the 1960s.
The Pyle PT588AB is an interesting unit with some unique features. For starters, there are 3 microphone inputs, each with their own volume control. if you like karaoke, then you'll love this feature!
The front panel allows you access to a range of features such as selecting HDMI inputs, a master volume control and EQ settings.
While you may not have as many options on the back as some of the other units we've covered, this might suit your needs.
Sitting on the market at just shy of £200, it's worth a look if you're after an AV receiver which also does karaoke.
Pros
Nice added Karaoke features
Large front display
4k HD and 3D ready
Cons
Confusing front panel with too many options
No addition features
No active subwoofer
Conclusion
Since we haven't heard of Pyle before, we're able to review the PT588AB without bias. That said the unit lacks a lot of features we would expect on an AV receiver and while the karaoke feature is nice – the novelty will soon wear off.
If you tempted, it would be worth taking a look at the Pioneer as it's cheaper and has a better features list. Sadly, the Pyle PT588AB scores 6/10.
auna AV2-H338 5.1 AV Receiver
Description
With a sleek front panel, auna AV2-H338 has many cool features. auna is another brand we've never heard of but this product is worth exploring.
While it may not have Bluetooth or a USB input, the AV2-H338 comes with 40 preset radio stations and 2 microphone inputs.
There are only 3 HDMI inputs, which means if you're looking for a gaming and cinema system then it might be best to look at the Yamaha. However, if gaming isn't your thing but movie watching and karaoke are, then for the price, the auna probably your most affordable solution.
Pros
Sleek front panel
Karaoke function
Easy to set up
Cons
Can't pass audio and HDMI at the same time
No active subwoofer
Conclusion
The auna AV2-H338 gives us mixed feelings. On the one hand, you have a silm AV receiever which looks sleek and has a good range of features.
However, on the other hand, the unit has some weird options. Why do you need 5.1 surround sound inputs? There's no logically reason. Really.
Also why can't the unit pass the audio through the HDMI and split it like all the other ones we've reviewed? Again this makes no sense. Hopefully they will release a better version which addresses some of these issues. 6/10
What's the best 5.1 AV receiver under £300?
Having reviewed 5 of the best 5.1 AV receivers under £300, one takes the top spot. If you're looking purely for a home cinema setup then you can't go wrong with the Pioneer VSX-531 5.1 AV Receiver.
Another one of the best 5.1 AV receiver under £300 that we'd recommend is Onkyo TX-SR373 5.1 AV Receiver. It's affordable, packed full of features and easy to set-up.
While the Pyle and auna both have karaoke features, they have many issues which can't be overlooked when compared to what else is on the market. And as there's little pricing difference between them and the other ones we've reviewed, it's worth buying one of the others on the list.