Top 15 best ironing boards for pristine clothes 2021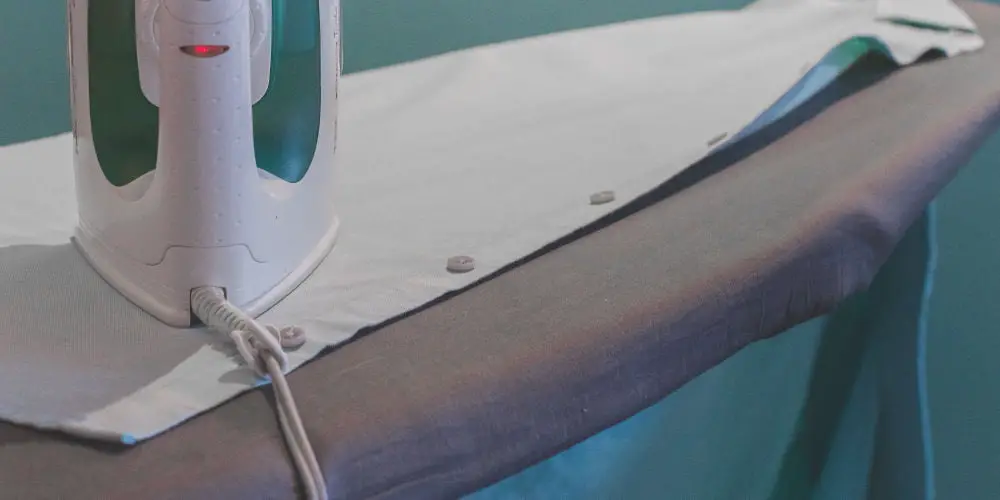 Who doesn't love the feel of a freshly ironed shirt or jumper?! While you might not enjoy ironing, the extra effort is worth it! For the best results, you'll want to be using one of the best ironing boards and irons.
Having the right ironing board will make the process easier and quicker, allowing you to complete the often dreaded ironing pile in record time! But you don't want to invest in an ironing board only for it to be hidden away in a hall cupboard or boot room.
As there are hundreds of ironing boards available, choosing the right one can be tricky, no matter how simple the product is! We've picked out the top 15 best ironing boards including some unique design as well as the traditional.
Vileda Total Reflect Ironing Board
Vileda Total Reflect Ironing Board sports extra-wide feet and the height is easily adjustable from 74 cm to 97cm. The wide board measures 130 by 44cm, making it ideal for working with large items of laundry.
The cotton cover has a metalized foil layer underneath, that's laminated in place. It reflects heat and steam onto the laundry, speeding up the ironing process by quickly removing creases. A separate foam layer sits underneath the metallic foil and prevents water condensation on the board.
Greater stability is offered, thanks to the strong rails and stiffeners on the ironing table. Plus the exclusive click & stop Kid Safe system, prevents the board collapsing if accidentally knocked. It's suitable for steam generator irons and comes with a 3-year warranty.
Brabantia Tital Oval Ironing Board
Brabantia Titan Oval Ironing Board features a heat resistant parking zone that designed to temporarily hold a hot iron. As a unique approach, it's different from the traditional cradle. It comes with the Brabantia 10-year warranty.
The board measures 135 by 45 cm, making it ideal for ironing large items, especially linens. It also incorporates a convenient shoulder-shape for shirts and blouses and a pointed side that is the perfect fit for trousers.
Easily adjust the height between 61 and 102 cm, allowing you to iron standing or sitting. It can even remember your ideal board height. You to set it up in seconds! The sturdy asymmetric frame is made from 35 mm diameter steel tube, ensuring it's strong yet lightweight.
The feet use non-slip caps, which help to prevent the board from moving around on hard floors. They also reduce any potential wear and tear to those surfaces.
An inbuilt child safety lock prevents the ironing table collapsing accidentally. A convenient transport lock also helps keep the board folded while being carried or during storage.
Kleeneze® KL063052UKFLOEU Flowerbed Print Ironing Board
The Kleeneze® KL063052UKFLOEU Flowerbed Print Ironing Board is yet another superb example of the brand's commitment to providing cleaning solutions for the entire home. It's a fantastic addition and makes doing laundry easier.
Built using a timeless design and a maximum standing height of 90 cm, this Kleeneze ironing board aims to remove the strain of ironing garments, clothing or upholstery. Height adjustable with 12 different positions and complete with an iron rest, it's ideal for any home. It folds flat for storage.
Lightweight and portable, the board is easy to manoeuvre and uses anti-slip foot caps to ensure added stability during use. This Kleeneze ironing board measures 120 x 38 cm and has a foam-padded top ensuring maximum comfort during use.
Tower T873001RGB Rose Gold Ironing Board
Billed as luxury-inspired design, the Tower T873001RGB Rose Gold Ironing Board offers a mesh surface suitable. It's height-adjustable and uses a locking mechanism to ensure stability. A 1-year warranty is included and can be increased to 5 by registering online.
A large 159 by 43 cm mesh surface provides a strong and durable base to tackle all of your laundry from bedsheets to shirts. The soft foam top layer helps ensure a smooth surface for efficient ironing. These features make it perfect for steam generator irons.
The iron rest provides a suitable resting place between ironing and is complete with an elegant rose gold colour finish. Adjustable height, up to 92.50cm, this ironing board can easily cater to various users. Protective non-slip caps provide added stability regardless of the floor types.
Arredamenti Italia adjustable ironing board
Sporting a unique design, the Arredamenti Italia adjustable ironing board is available in several colour options including cherry. Designed and made in Italy, it arrives ready to use. When open it measures 135 by 45 cm with four height options and folds down to 119 by 48 by 13 cm.
Made from beechwood, this Beautifully designed adjustable ironing board is shaped for comfortable ironing. Offering four different heights (84, 88, 91, 93 cm), it can easily be adjusted for the user.
Matching the robust frame is a printed cotton ironing board cover coated with heat resistant aluminium which speeds up ironing by reflecting heat. A Wide foldaway grid is useful for resting steam irons in between items. There is also a large shelf for storing laundry.
Easy to store and move about, thanks to wheels on the base. It seamlessly folds away for storage yet takes seconds to set-up ready for ironing.
Addis Deluxe Really Wide Family Ironing Board
Designed for everyday family use, the Addis Deluxe Really Wide Family Ironing Board offers a sizeable 135 x 46cm ironing surface area. Using a metal mesh ironing surface, it's ideal for all types of clothes, bedding sheets, towels and more.
The modern cotton cover design is complete with a premium Iron surface cushioning with heat resistant safe zone for temporary placement of hot iron or steam generator.
It is height adjustable up to 94 cm, allowing you to set your ideal working height. There is another safety locking bar for easy storage as well as wheels to allow or easy moving. The protective non-slip caps on each foot helps to protect your floor while in use or storage.
As a great British brand, Addis builds products that are made for life and come with a 10-year guarantee.
Mabel Home Ironing Board
The Mabel Home Ironing Board uses a classic design with a colourful cover. It even comes with a spare cover! A Sturdy powder-coated metal frame ensures stability and durability, whether you're using it at home or for industrial use.
Measuring 165 by 46 cm, it comes complete with a 100% cotton extra thick board cover. A metal cradle is available to hold the iron when not in use. Six different pre-set height are available from 68 cm to 93 cm. A safety lock prevents the board from accidentally collapsing while in use or when knocked.
Its collapsing design, allows it to take up minimal storage space in the home and also means it's easy to move or transport.
Laurastar Comfort Ironing Board
Sporting an elegant, modern design, the Laurastar Comfort Ironing Board provides a large ironing area, iron rest and is height adjustable. Suitable for all Laurastar Lift and Laurastar Lift Plus steam stations as well as most steam stations available on the market.
The large 120 by 38 cm board provides plenty of space for you to iron anything from bedsheets to shirts, underwear and more. The 100% cotton cover ensures you can iron item quickly, while the polyester foam padding retains heat as you press clothes.
The elegant and modern design is height adjustable up to 95 cm, allowing various users to comfortably iron. Plus with space to safely rest an iron, you can efficiently iron a pile of clothes quickly. A secure closure system allows for easy folding and moving.
Colombo ASSE Ironing Board
If you're looking for an affordable unit that uses a traditional design with a twist, then consider the Colombo ASSE Ironing Board. Design and made in Italy.
Measuring 120×40 cm, the cover is 100% cotton with 28 mm lining, ensuring it retains heat, making ironing easier and faster. The design includes an iron rest allowing you to safely store it when not in use. Below the board is an integrated clothes rack, highly useful when ironing.
As a height-adjustable unit, six positions are available, offering a height up to 95 cm. Users of all sizes can easily customise the height to make ironing easy and enjoyable.
LELIT PA160 Transpiring Ironing Board
The LELIT PA160 Transpiring Ironing Board makes the process fast and effortless. As a robust tool, its suitable for semi-professional use as well. Lelit products are made using only the best components in Italy.
A transpiring ironing board ensures that the garment remains perfectly adherent to the ironing board. As the item does not move during ironing, fewer creases appear. The transpiring function on a steam iron helps to absorb moisture from the garments and leaving them dry.
Sporting a metal frame for greater strength and stability, which is height-adjustable (from 75 to 97 cm). Easily adjust the ironing board to your specific needs for more comfortable ironing experience.
The large 150 x 45 cm ironing board allows for quick ironing thanks to the transpiring grid. Even bulky items are easier to work with. As fabrics stay dry, the task of ironing is far easier even for the most inexperienced people.
Polti Vaporella Essential Ironing Board
The Polti Vaporella Essential Ironing Board is Italian design as it's best. Built for ironing in comfort, it's stability and has a breathable work surface. Highly adaptable with four height positions, it's designed for a range of ironing needs while ensuring the best results.
The mesh framework and cotton cover allow the passage of steam and prevent garments from getting wet. The cotton cover is washable, allowing you to keep it clean over time.
The design includes an easy opening system and a vertical safety lock that ensures it stays closed when stored vertically. Even with a reinforced frame, it's lightweight and stable. Plus the design features an iron rest for safe storage when the iron isn't being used.
Rebecca Mobili Ironing Board Center Station
If traditional designs seem a little boring, then consider the Rebecca Mobili Ironing Board Center Station. It's ideal for a laundry room or boot room where you have space to leave it set-up. When the top is folded, it measures 65 cm (w) by 35 cm (d) by 84 cm (h).
Made from Paulownia wood, which benefits the environment, this unit is a freestanding piece with storage baskets and complete with a shabby chic style. The ironing board top is made up of three sections, which fold down. When in position, the ironing board measures 137 by 35 cm.
Below the ironing board is 3 shelves and a cupboard. These enable you to store and organise items with ease as well as having plenty of space for an iron. A cloth cover is superb for ironing and makes it easier.
While designed for ironing, you could easily use it for crafts or sewing. Plus, as it looks superb, it'll slot into almost any interiors.
Foppapedretti Assai Folding Ironing Board
Available several colours, the Italian made Foppapedretti Assai Folding Ironing Board boasts an impressive design. The solid wood frame is sturdy yet takes up very little space when folded down. It easy to move, thanks to the anti-scratch wheels.
As a functional product, the ironing board has breathable holes that prevent condensation and is adjustable to three heights. You can iron standing up or seated, avoiding back pain. The sizeable ironing board measures 150 by 50 cm.
The solid beech frame is complete with a strong poplar plywood with perforations to let the steam pass-through. A laundry shelf allows you to store items with ease. A printed cotton ironing board cover coated with heat resistant aluminium which speeds up ironing by reflecting heat.
Tefal TI200 Ironing Board with Shelf for Steam Irons
Suitable for right and left-handed users, the Tefal TI200 Ironing Board includes a special shelf for safely storing steam irons. The generously sized board measures 124 by 40 cm, allowing plenty of space for ironing items.
The stainless steel frame ensures stability yet is lightweight. A non-slip cap sits on each foot ensures the unit doesn't move when being used. As Height is adjustable to any height up to 93 cm, you can use this ironing board standing or sat down, making it ideal for all people.
The 100% cotton cover holds items in place while the padded ironing surface is made of vapour permeable expanded metal and so retains heat making ironing faster and easier. Easy to fold down for storage, it's a superb addition to any home.
Nisorpa Wall Mounted Ironing Board
If you lack space, then the Nisorpa Wall Mounted Ironing Board might be the ideal solution. The clever, retractable design means it ideal for apartments where there is limited space and a traditional unit might be too large for the room. It would also work well in a laundry room.
Featuring swivel design, this ironing board has a strong load-bearing capacity and can be easily screwed on the wall. Plus it folds away, using minimal space. When open, it measures 98 cm (w) by 30 (d) by 18 cm (h) and can rotate 180° horizontally.
Designed with safety and security in mind, it locks firmly into position. Any visible metal parts are plastic coated in a bright white. A cotton cover completes this ironing board and can be easily removed. It's highly temperature resistant and easy to clean.
And the best Ironing boards are?
Hopefully, within our list of the best ironing boards, there's at least one you like. we've picked out of top three.
Firstly, the Arredamenti Italia adjustable ironing board, which sports a unique design and built from superior materials. Plus it's available in several colours.
LELIT PA160 Transpiring Ironing Board is another unit that uses a unique system to ensure clothes are tightly held when ironing and a large surface area. It's superb if you need to iron large piles of clothes, sheets and linens.
Finally, the Nisorpa Wall Mounted Ironing Board, which while is a little different, it is superb for limited space or a laundry room. It's easy to install and can be rotated. Plus it folds nearly flat against the wall.